Hello and happy Monday! Welcome to the Reader's Best Tips edition of our monthly Minis & More series. Michele and I decided to ask for reader tips for the month of January rather than a project submission. We felt like this would give everyone a chance to "catch up" after such a busy holiday season. And we have something really fun in mind for this month. But first, the tips!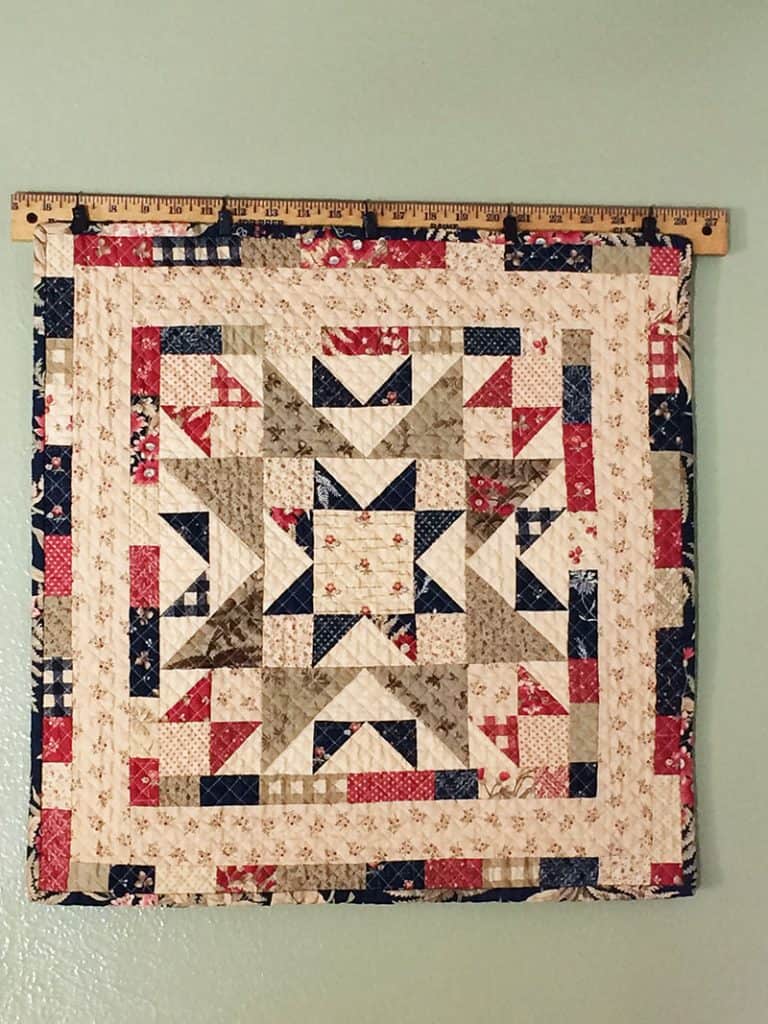 Reader's Best Tips
1. Hang Mini Quilts on a Yardstick
I was so excited to get this tip included in an email from Vicki Kashon. I'm frequently asked about how to hang mini quilts (see some of my ideas here), and I absolutely loved her idea of hanging them on a yardstick.
Vicki explained that her husband cut the yardstick to size, stained it, and used two pieces from the left-overs to make shims for the back, allowing the clips to hang over the top edge of the yardstick. Vicki's mini quilt uses the Moda Bakeshop pattern "A Sweet Life" and is made with Fern Hill fabrics by Jan Patek. (Find the free pattern here). Thank you Vicki!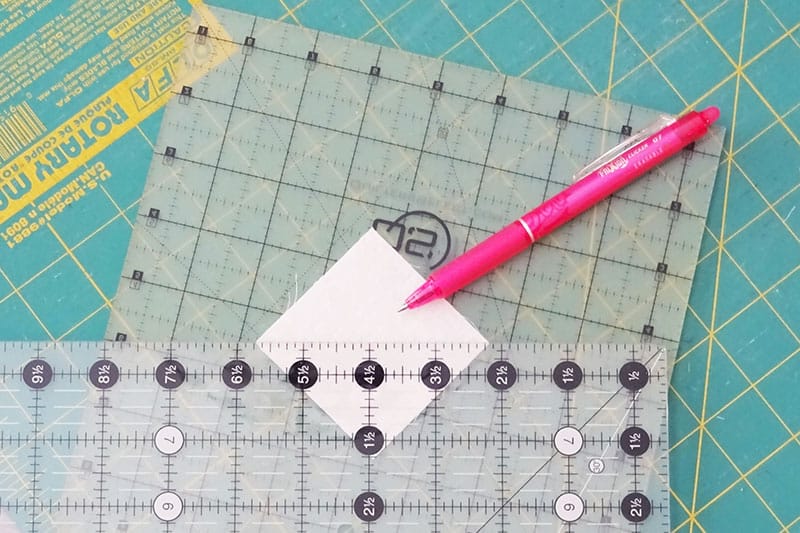 2. Use Non-Slip Rulers to Help with Drawing Lines
Karen sent in a fabulous tip to help prevent distortion when drawing lines on fabrics. Karen stated, "Place a non-slip ruler face down, place your fabric, and then use a non-slip ruler as a straight edge for drawing the line. The fabric is sandwiched between the two non-slip surfaces allowing for a nice straight line to be drawn.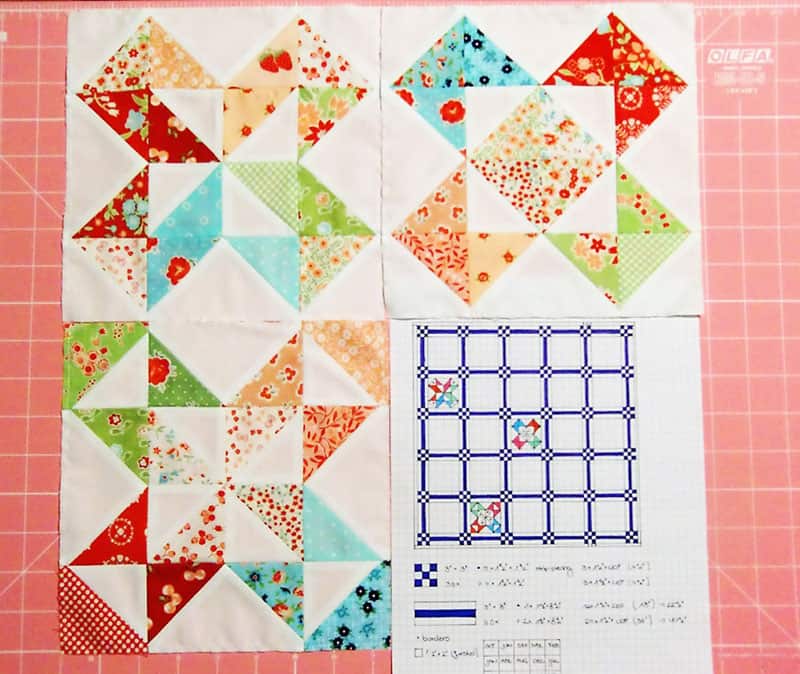 3. Use Graph Paper to Simplify Quilt Project Planning
Hildy shared her terrific idea to use graph paper right at the beginning of a project to map things out. Hildy says that this technique helps her spot possible problems, helps her find ways to simplify block construction, and also helps her to map out color placement for quilt projects. She said this idea is particularly useful when working on mystery sampler quilts.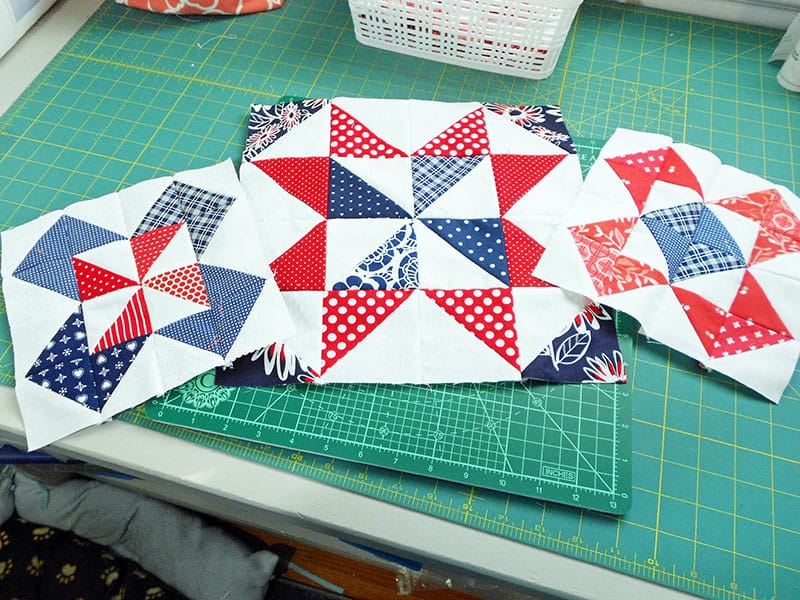 4. Make Half-Square Triangles from Folded Corner Block Leftovers
Janice sent in two tips: Her first tip is to sew up the extra pieces from folded corner block construction to make half-square triangles. You can do this in one of two ways. If you're making these units the traditional way, simply sew ½″ away from your first sewing line. Then when you trim, you'll already have the extra half-square triangle unit sewn. If you are using the Simple Folded Corners ruler, simply save the pieces to sew later. Janice was able to make all of the blocks from my 2019 Block of the Month pictured above using her bonus half-square triangles.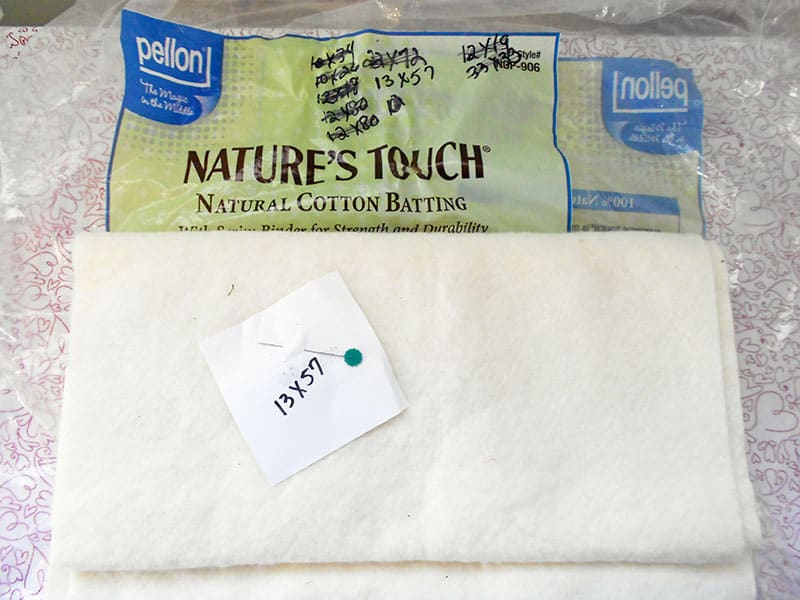 5. Organize Left-Over Batting
Janice's second tip is another one of my favorites! If you label left-over batting pieces, it makes them much easier to use for other projects. This way, you can see exactly what you have and can easily use left-overs. Janice says that she has been able to use nearly all of her left over batting using this system.
More Reader's Tips
You have to stop by Michele's blog today to get some more reader tips. I know Michele has one to share as well as Brenda who has some fabulous ideas for you!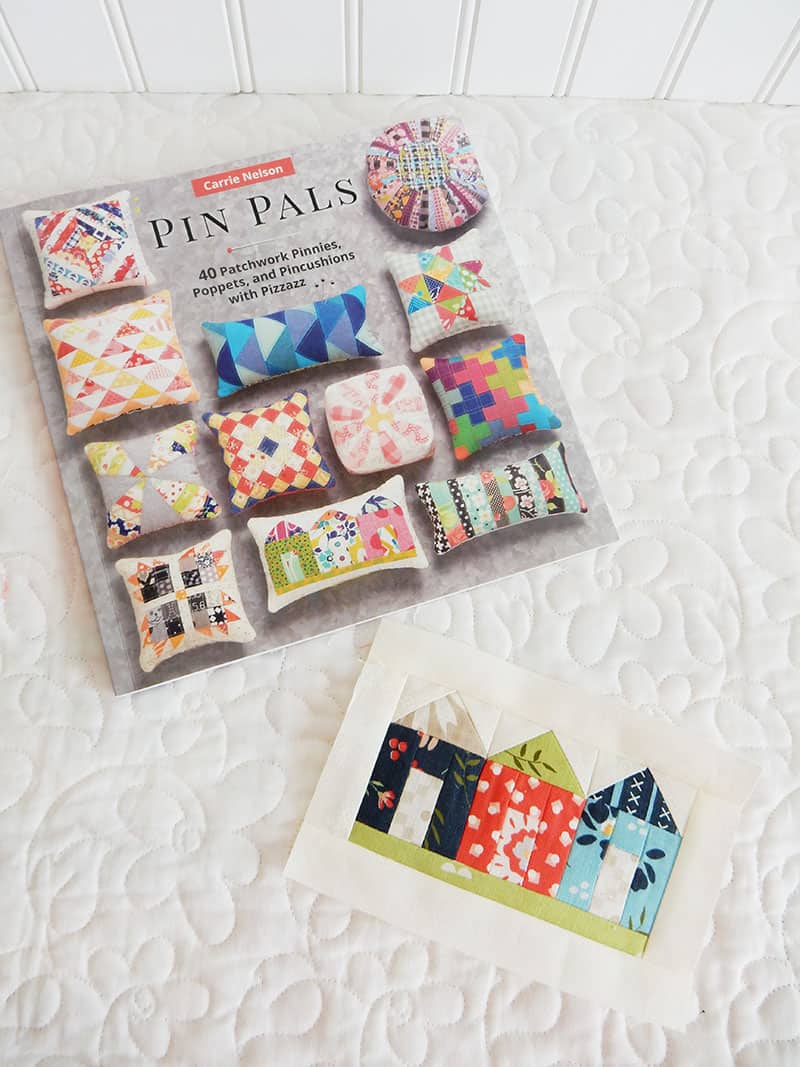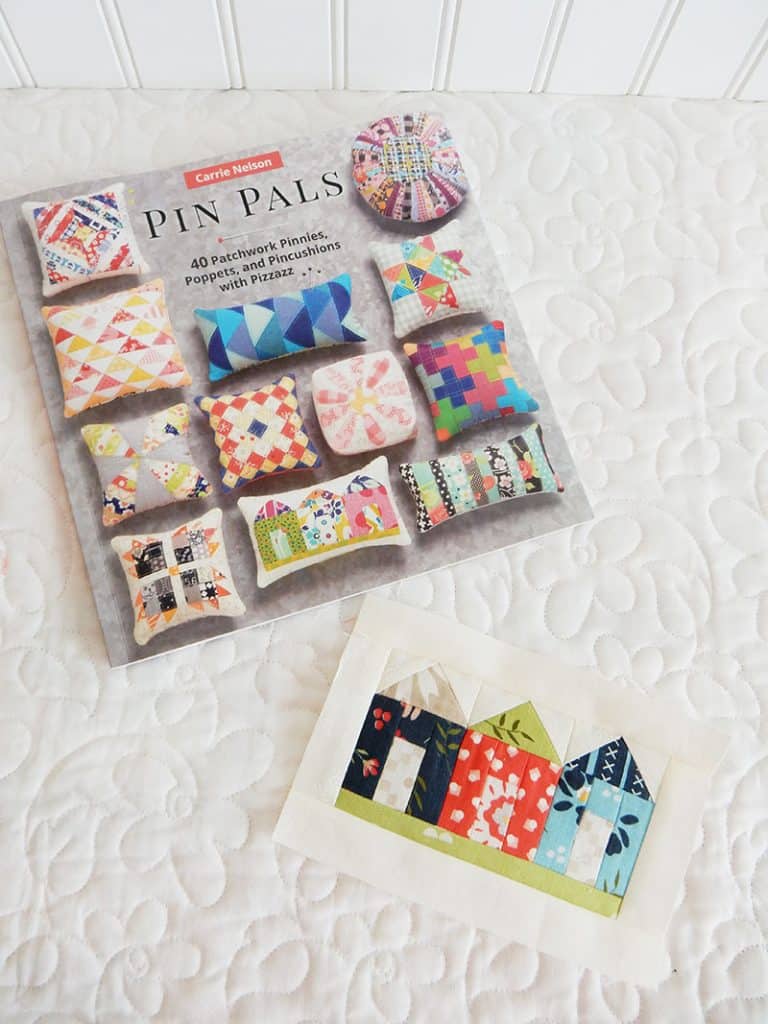 February Minis & More Challenge
For our February Minis & More Challenge, Michele had the wonderful idea to have a pincushion challenge! We would love for everyone to make a pincushion this month and share a photo for our March February parade. I'm going to finish up my Beach Houses pincushion I started and hopefully make another one from Carrie's fabulous book, Pin Pals.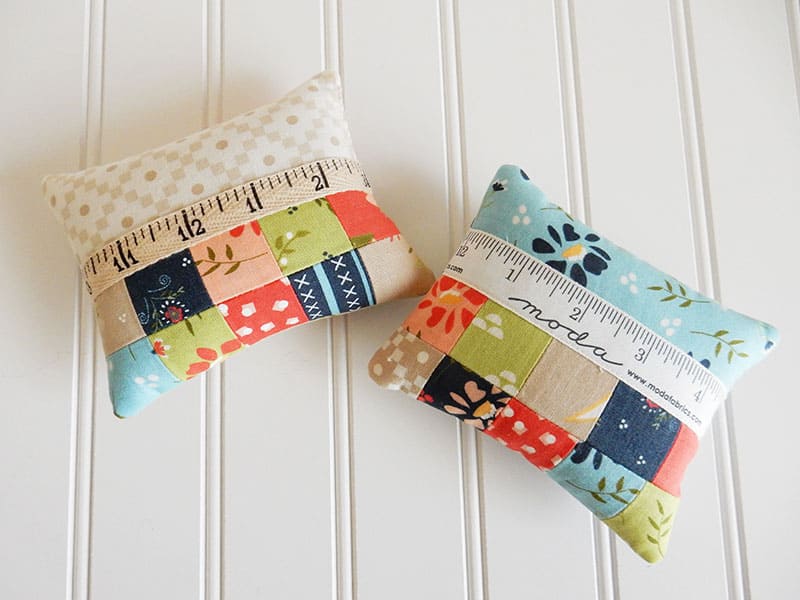 Pincushions, Pincushions, Pincushions
Suggestions for great pincushion patterns are found in the Pin Pals book, and…Michele has a whole list of free pincushion tutorials from around the web on her blog today. We hope you'll join in! I'll be back tomorrow with the February Mystery Block of the Month patterns. Thanks so much for stopping by!