Hello and happy Tuesday! Today I'm sharing the 2019 Block of the Month | February block. It's the first Tuesday of the month, and I'm going to try hard to share the new block of the month designs on this day each month. From here on out we will just have two blocks to make monthly, so it should be a little easier for everyone to stay caught up! (Although maybe I'll release the December blocks early so we can all finish up this quilt before the end of the year).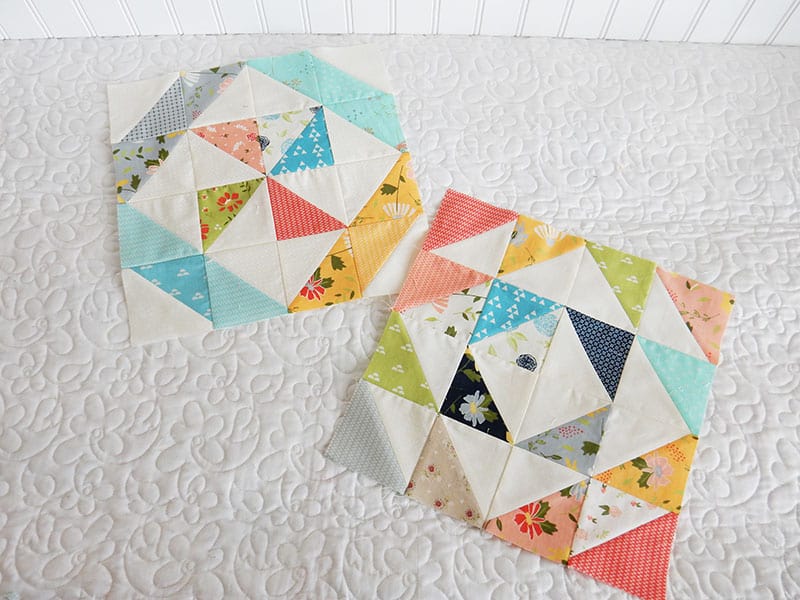 When I got ready to choose half-square triangles for this month's blocks, I was definitely inspired by my Moda Love quilt for the color placement of the block on the left (My Moda Love quilt is at the quilter's, and I'll share it as soon as it's finished…yay! See it here).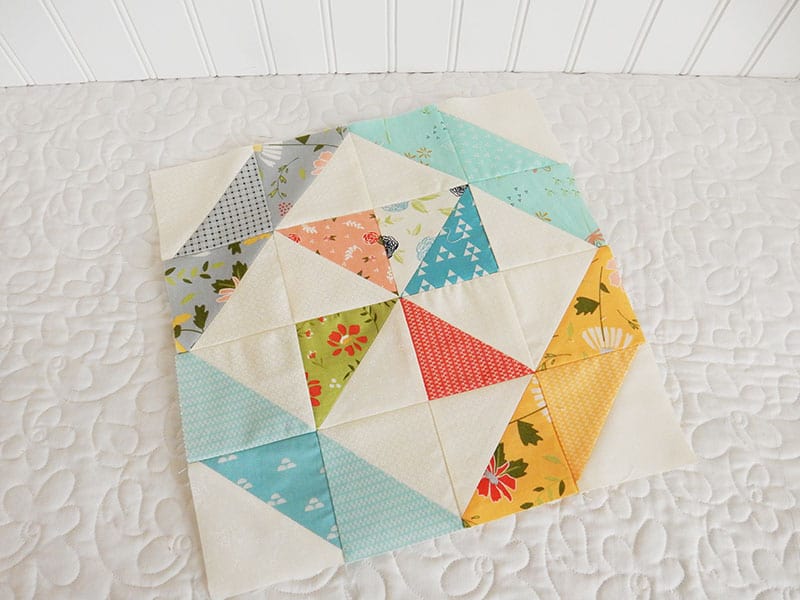 With the first block I kept like colors together around the four corners, but you could mix and match colors and have it turn out just as cute! I do love the pinwheel in the center.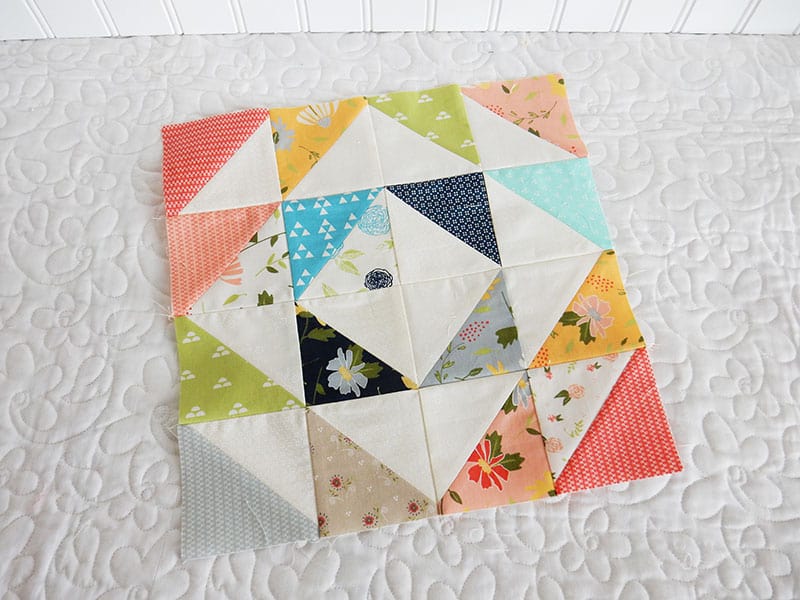 Remember, you'll need 16 half-square triangles for each block, so it makes it a lot easier if you make some of the half-square triangles ahead of time. I didn't get my Christmas version blocks finished in time for this post, but I did get a big stack of red and green half-square triangles ready to sew!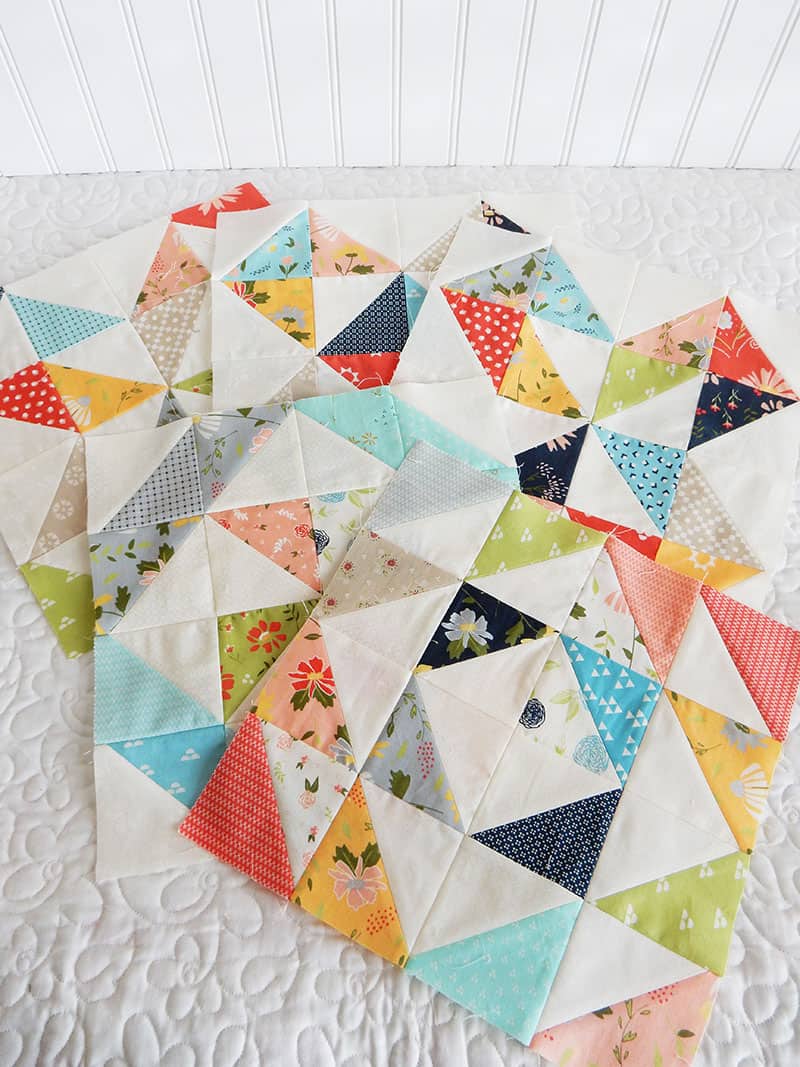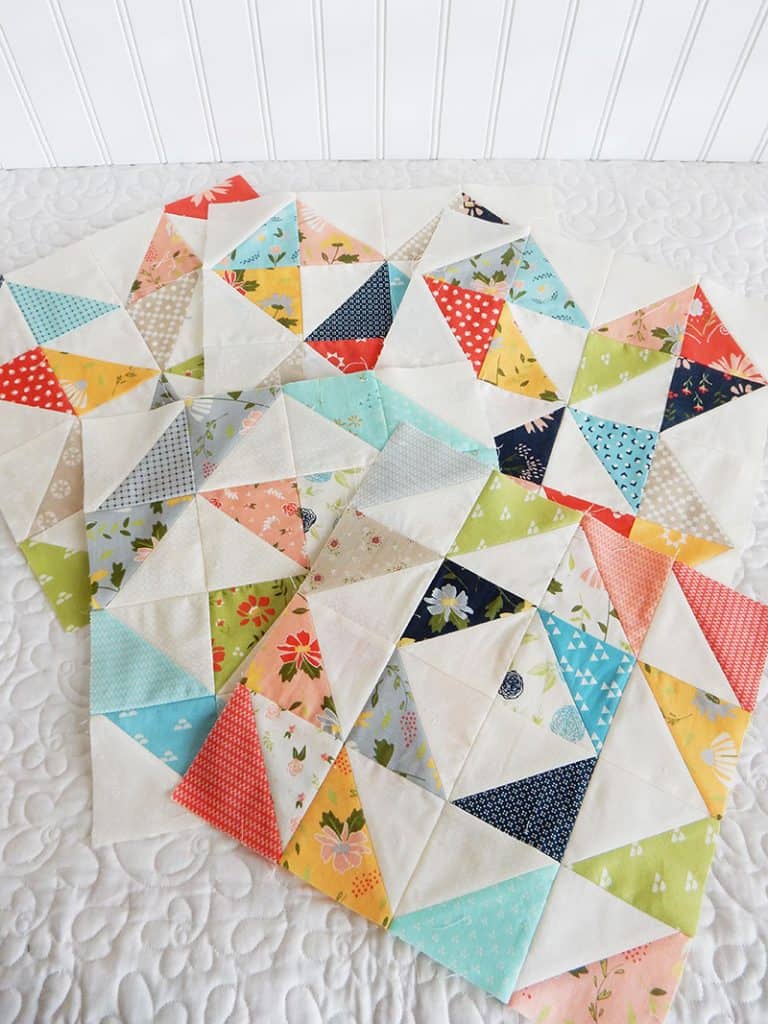 And just like that we have five blocks! These really are so much fun to make, and I can hardly wait to share my setting ideas with you!
2019 Block of the Month | February Links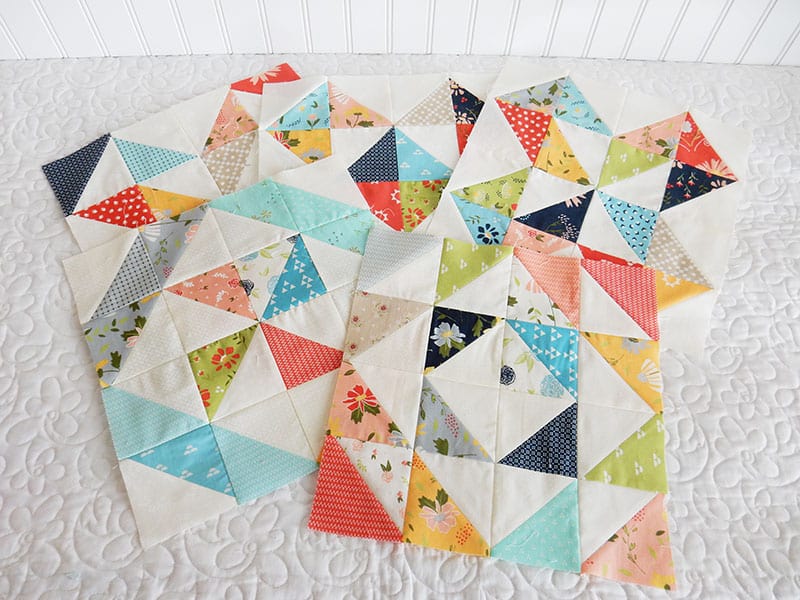 I love seeing your blocks starting to show up on Instagram! Thank you so much for sharing them. It's always a lot of fun to see all of the different scrappy fabric combinations everyone is using!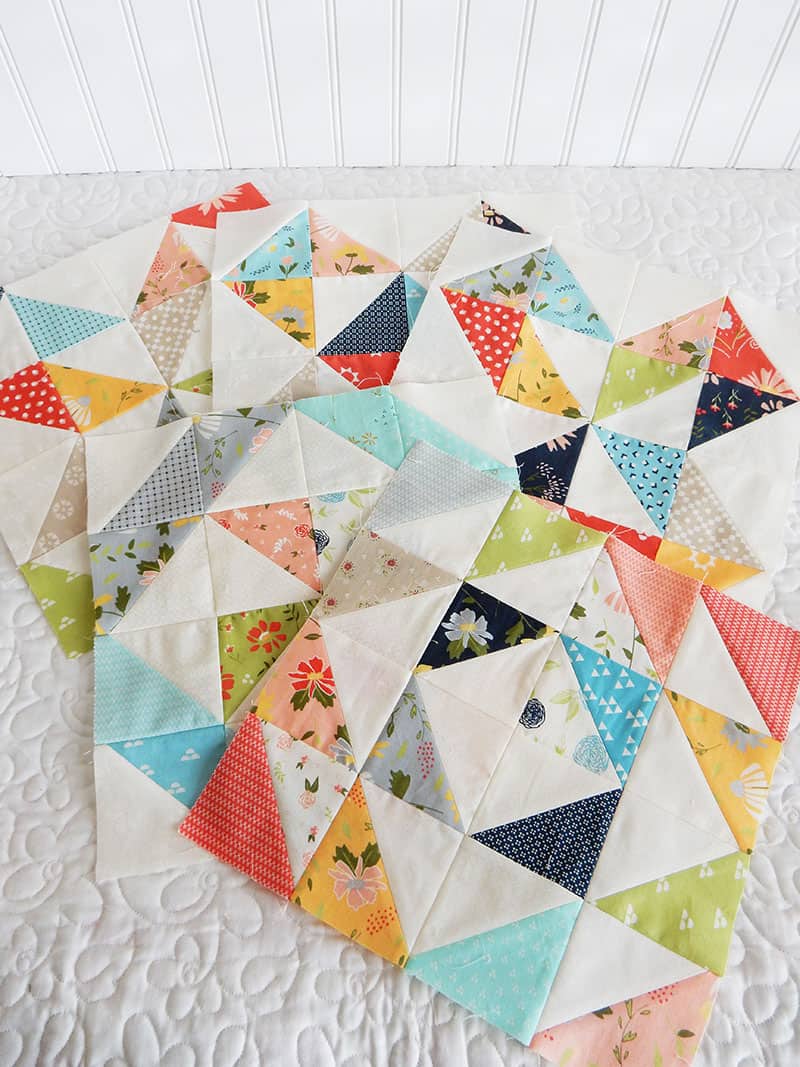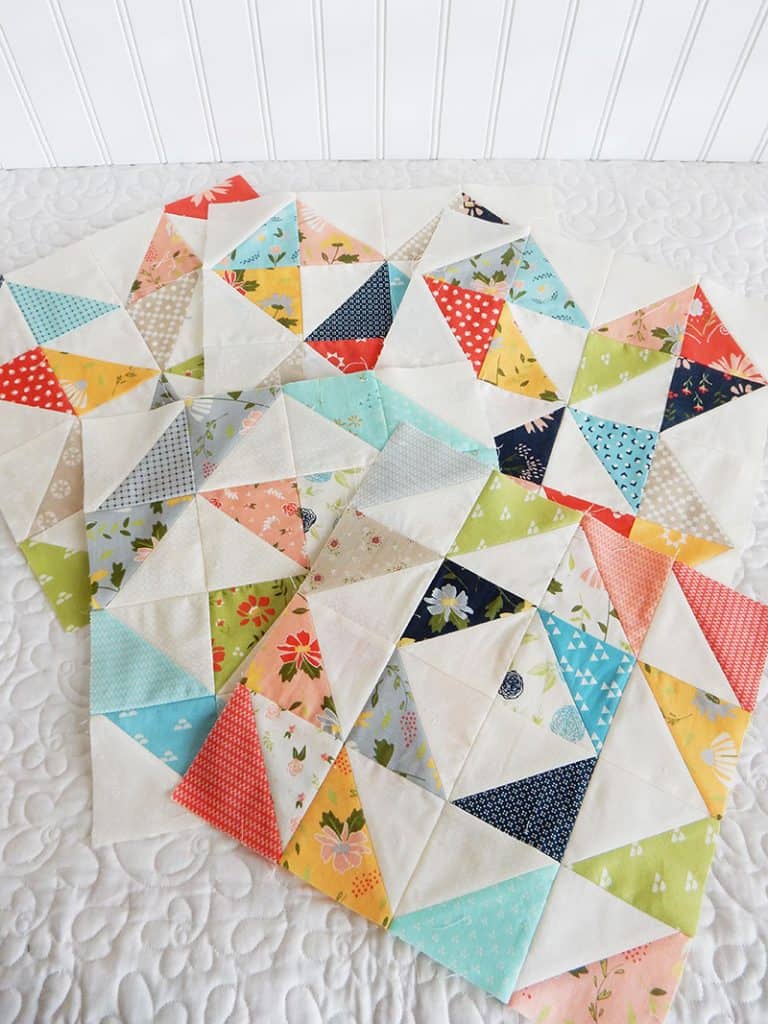 Happy quilting everyone! March blocks will be available on Tuesday, March 5. Thanks so much for stopping by!