Hello and happy August! I really can't believe it's August already…this year has really flown by! Today I'm sharing my quilt block of the month pattern for August! There are actually two blocks as usual this month, and I love them both. I also love them in both colorways! And thank you so much to everyone who is quilting along and sharing their blocks on social media. I love seeing them!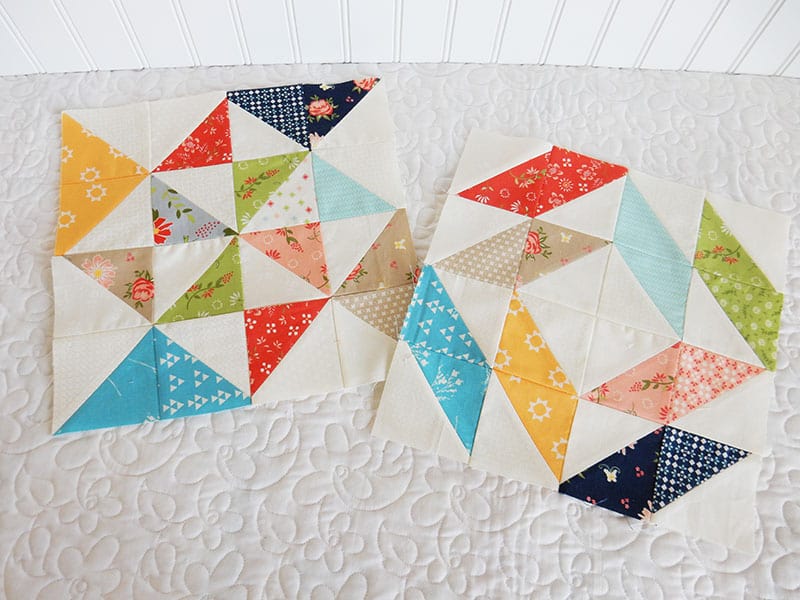 This month's blocks were easy for me since I had all of the half-square triangles I needed. And next month I'll be mixing in some fun new fabrics for the blocks. Can't wait to share 🙂 When things settle down a little this fall I'm hoping to finish up my quilt and send it off to the quilter early. We'll see!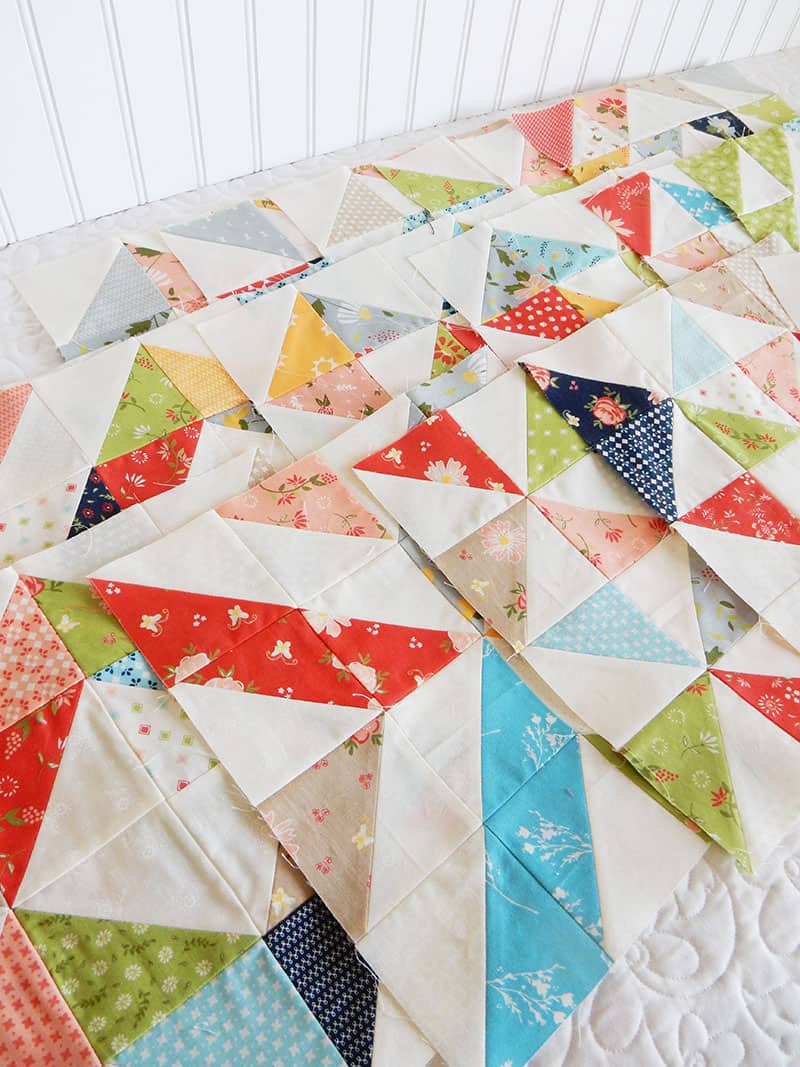 With this particular quilt block of the month, there are 17. I can't believe there are only 8 more blocks to make! If you're caught up, this is a good time to lay out all of the blocks and make note of the colors and prints you might need to focus on for the final four months.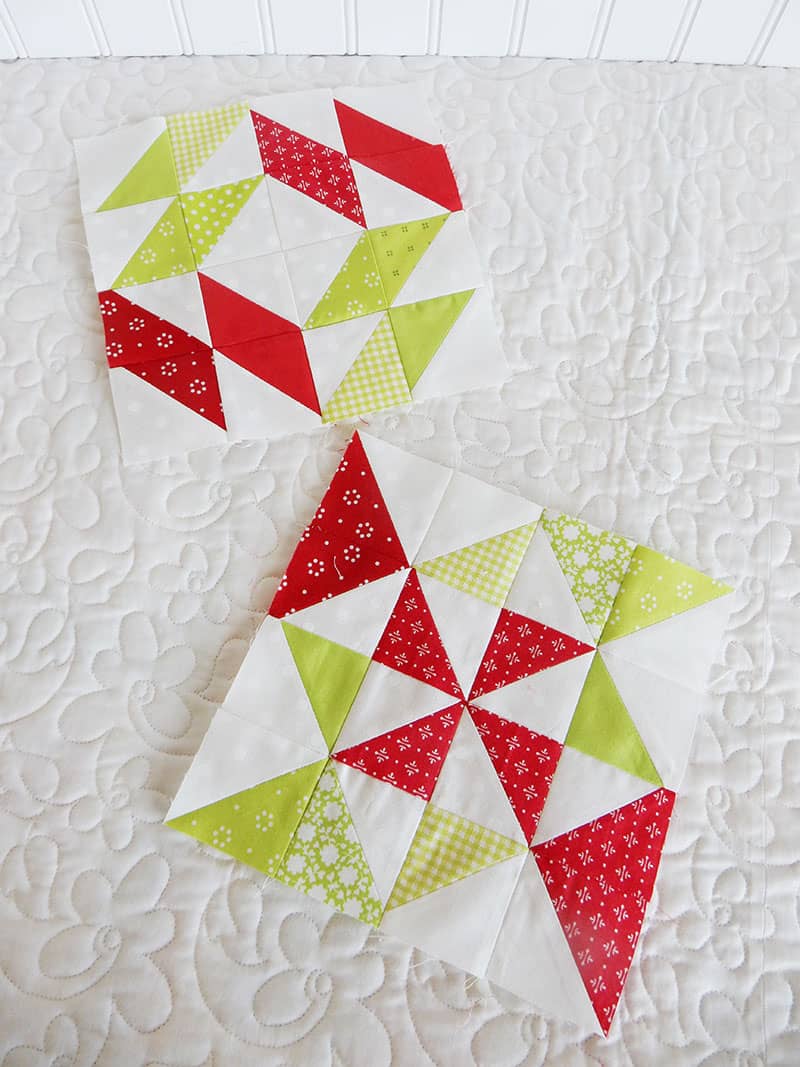 I'm really low on red and green half-square triangles. These two blocks took up all that I had left in my pile. So I guess I'll be making some more of these before September.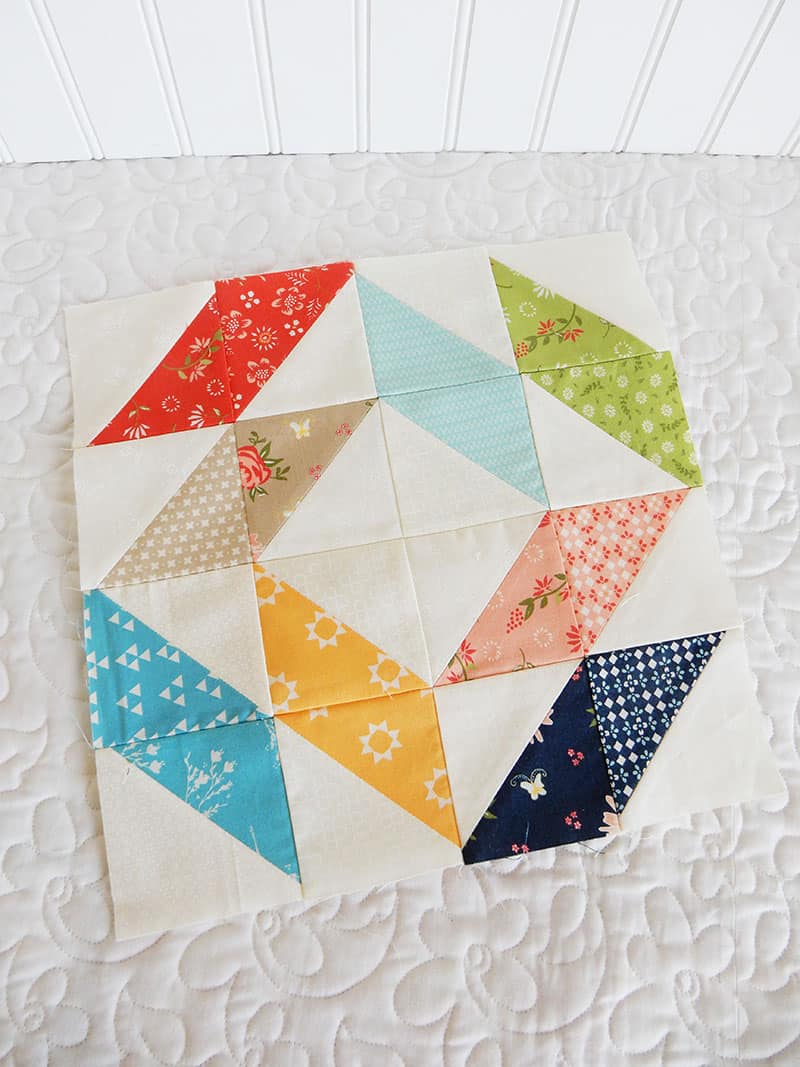 A Quilting Life Block of the Month August Links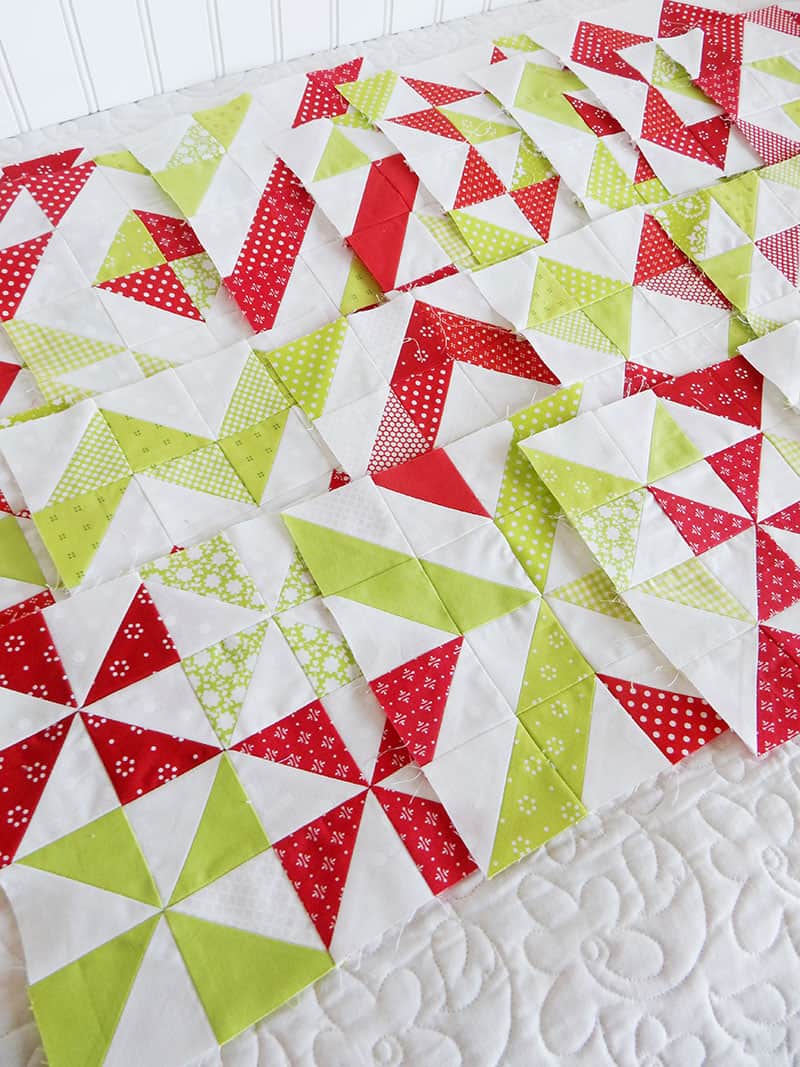 Happy quilting, and thanks so much for stopping by!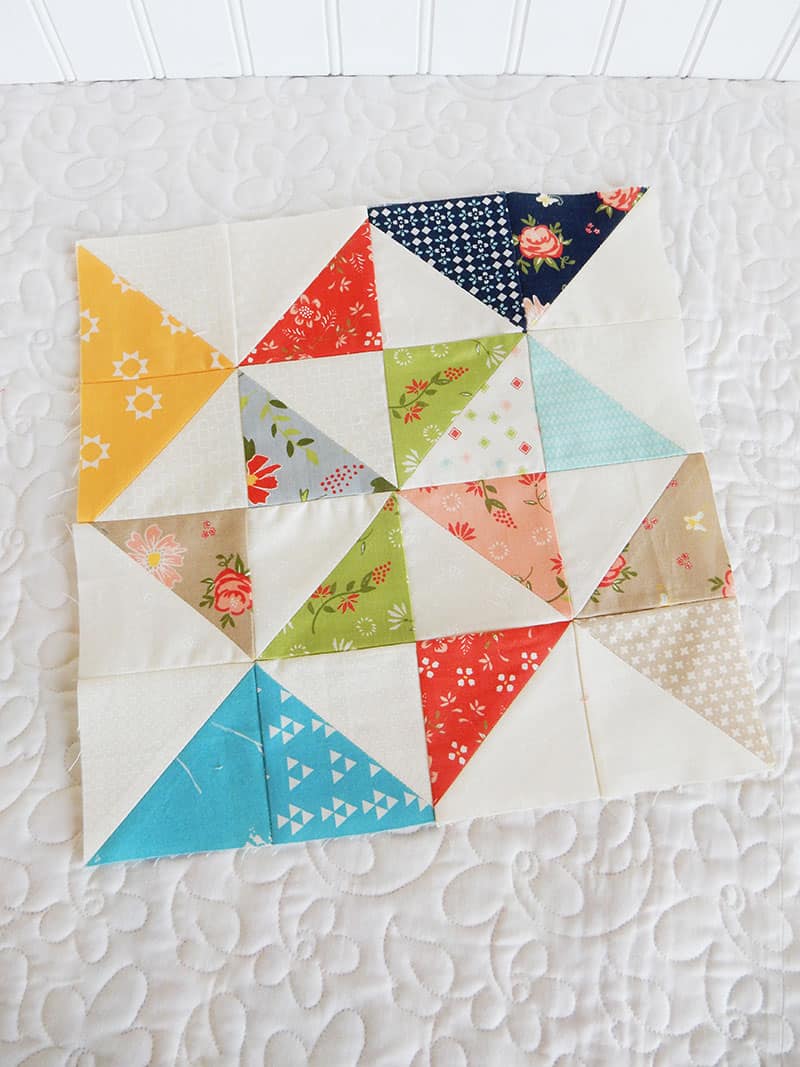 I hope you're enjoying this quilt block of the month series. I can't wait to see all of the wonderful quilts being made with these patterns.
Finally…Michele is hosting all of the projects for our Minis and More parade today. Be sure to stop by her blog to see all of the fun projects!
Have you started your August 2019 block quilt yet? Share in a comment below!