Hello, friends! I'm stopping by today to share a fun new printable in my shop: Introducing the Quilting Life Quarterly Winter 2021. I've designed this printable to use with or without my Quilting Life Planner. It will be a terrific tool to help guide your organizing throughout the year; however, it also gives tips and ideas for using the planner more effectively.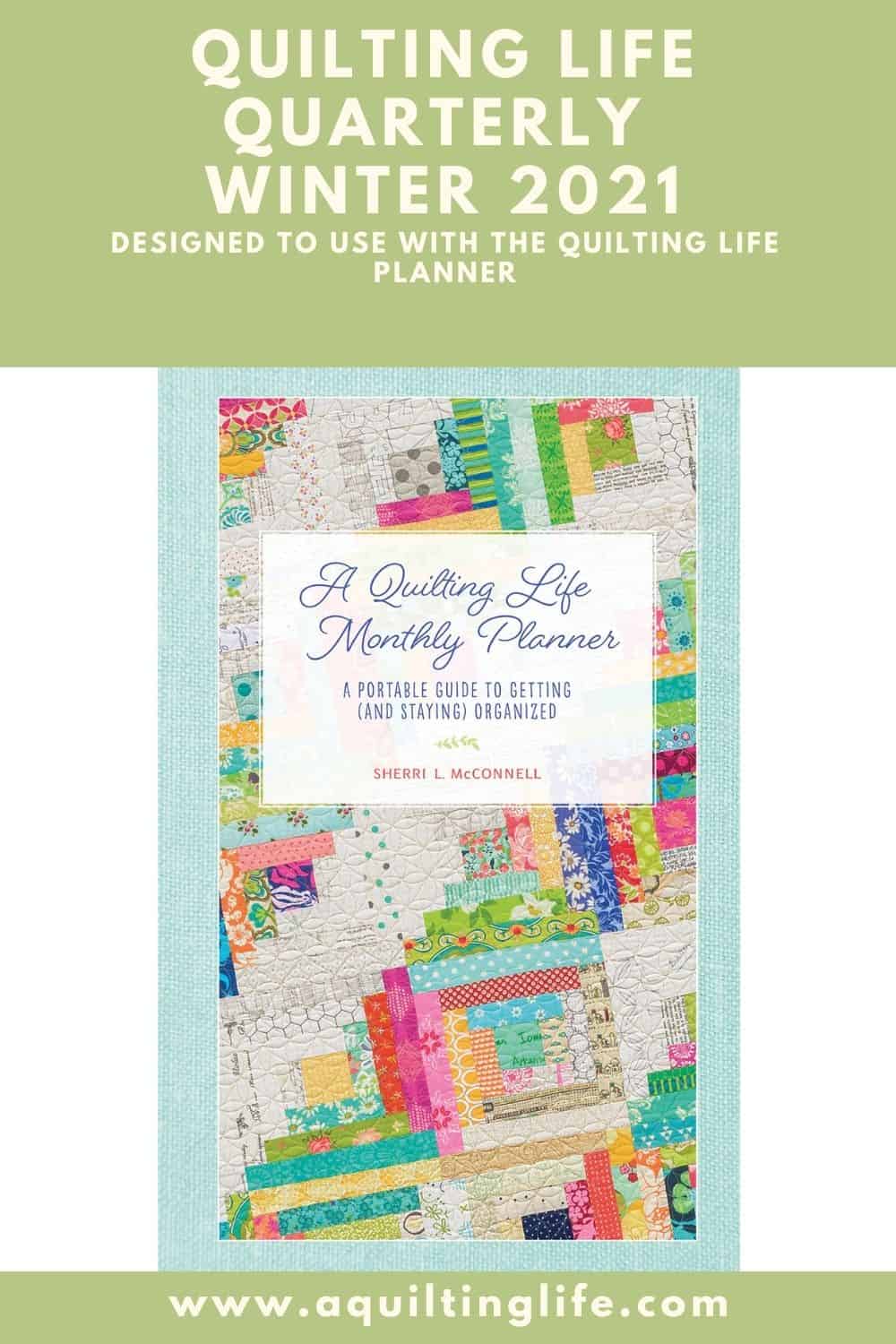 Quilting Life Quarterly Winter 2021
The Winter 2021 edition of the Quilting Life Quarterly contains six pages including a cover page, monthly calendars for January, February, and March 2021 and lots of prompts and ideas for getting organized in 2021. Several prompts and suggestions guide you to pages in the planner where you can more fully explore the organizing tips and ideas. But you can definitely use this without the planner if you're ready to begin your organizing journey in the sewing room now.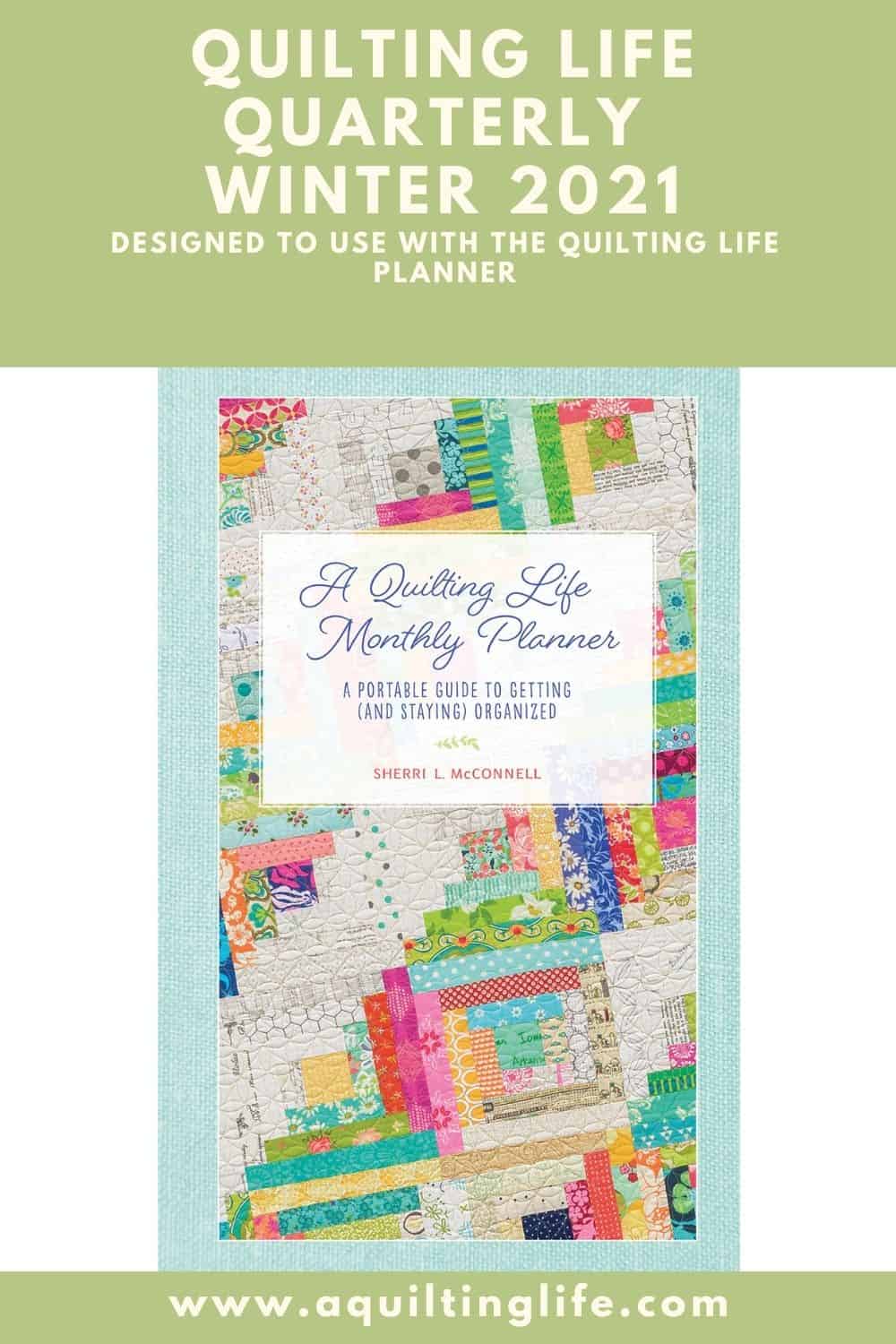 Future Quilting Life Quarterly Editions
Each quarter I'll prepare a new download of pages designed to help you create and maintain organized systems for your quilting and sewing. Future editions may be a bit longer with more content and even some favorite recipes included. I've been thinking about this for quite a while and wanted to make it available first thing this year.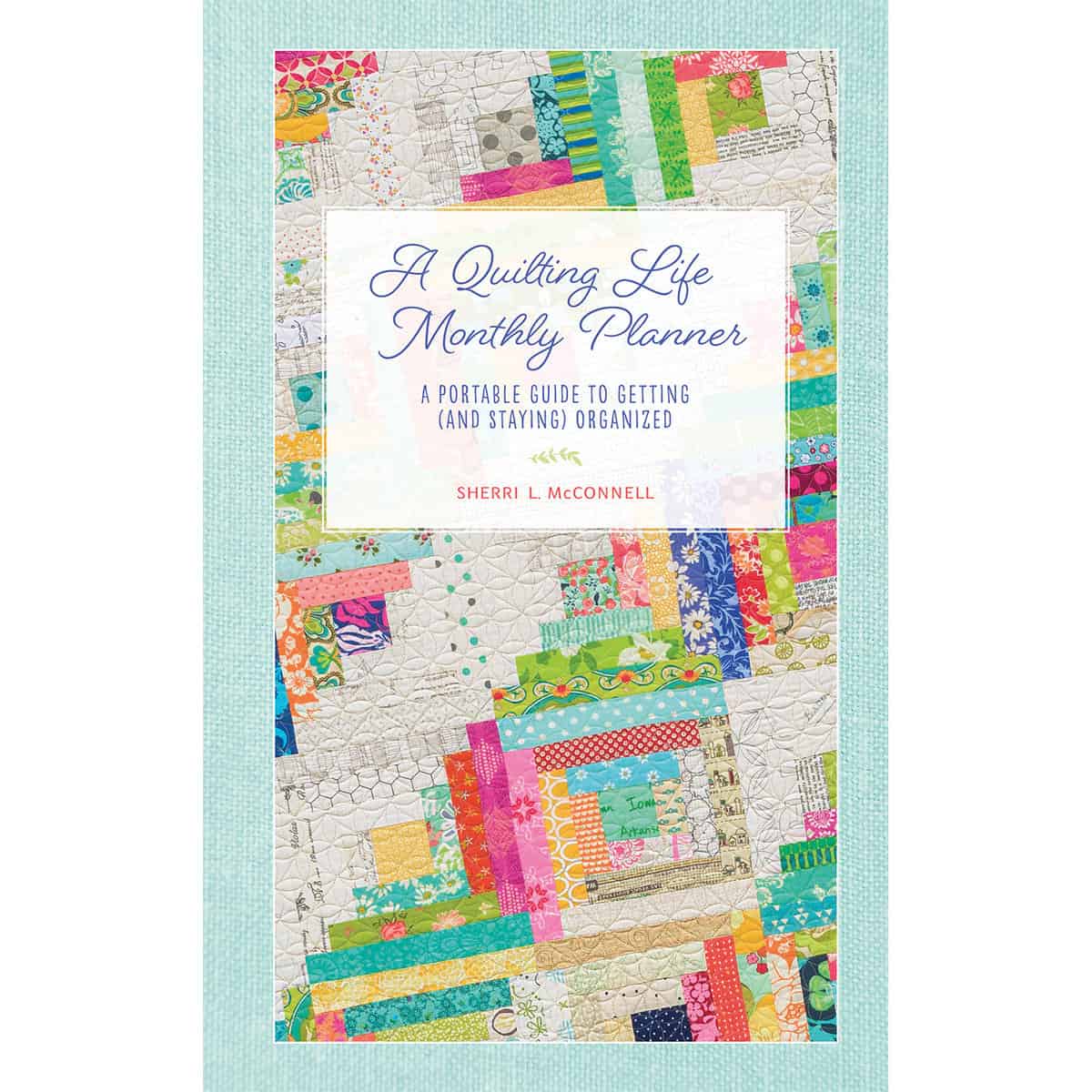 Get the Quilting Life Quarterly
Find the downloadable Quilting Life Quarterly PDF in my Etsy shop here now. And for more information on the Quilting Life Planner–see the posts below:
Happy quilting, and thanks so much for stopping by!