Hello, friends, and happy Wednesday. Today I'm sharing Moda Block Heads 3 Block 52 which is brought to us this week by Stacey Iest Hsu. The block is fast and fun which is perfect for just after the new year sewing. And…if you're looking for my 2021 Block of the Month, I have some information for you at the bottom of this post.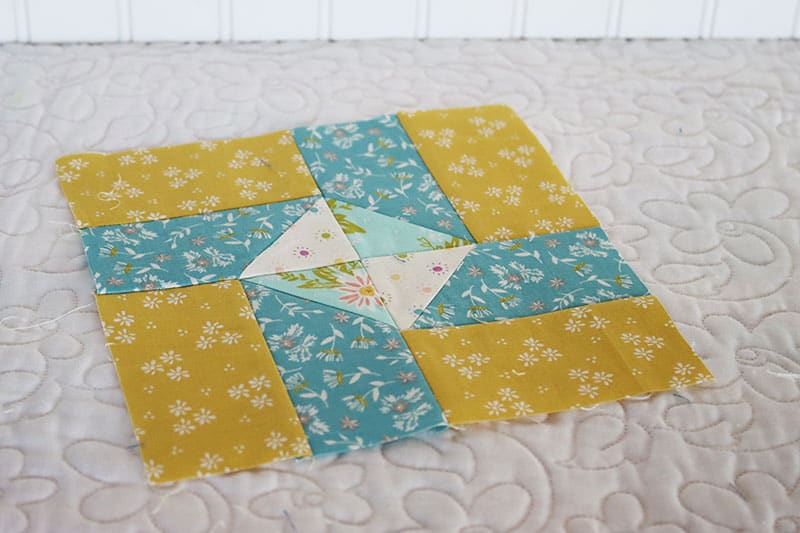 Block Heads 3 Block 52
Stacey's block is called "Intersection," and will go together easily. I love that there are just 8 rectangles and 4 Easy Corner units to sew to put this one together. I used this ruler for my easy corner triangles. My fabrics are a combination of Balboa (floral on dark blue and suns on cream) and Happy Days (aqua center triangles and citrine rectangles).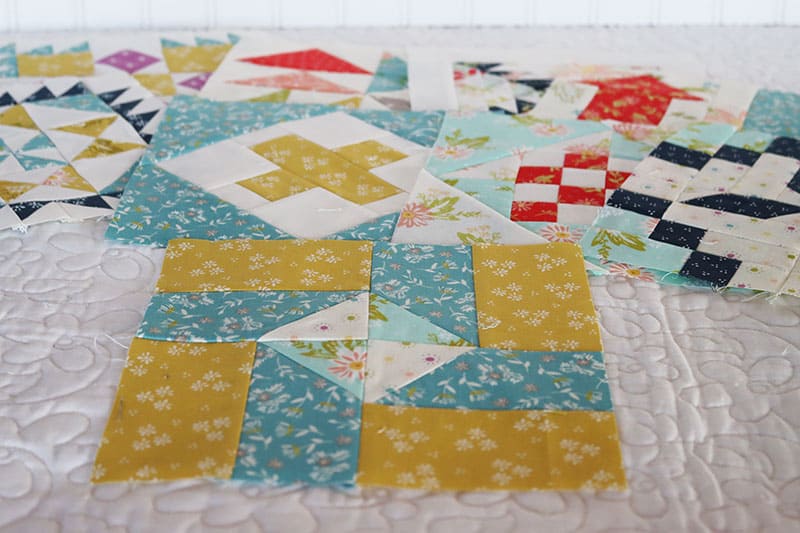 Block 52 Links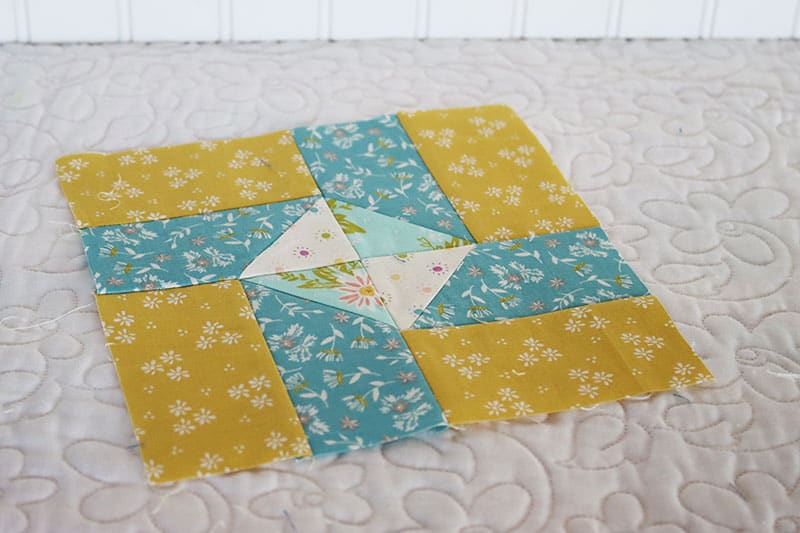 Moda Block Heads 3 Designers
Be sure to stop by and see the other designer versions of this week's block. You can find them at the links below: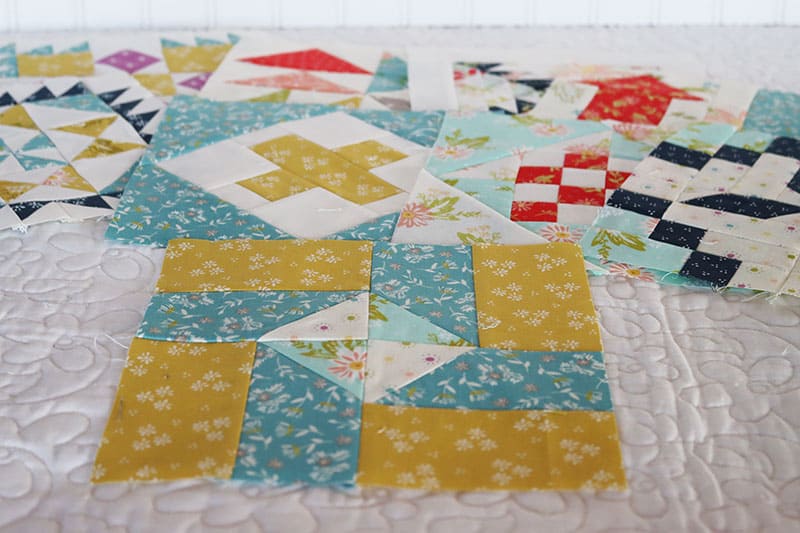 This Week's Giveaway + Block of the Month 2021 Information
Be sure to visit the Moda Block Heads Facebook Group to win a Layer Cake of Stacey's "On the Farm" collection.
And if you're looking for the Quilting Life 2021 Block of the Month information, you only have one more day to wait. Tomorrow I'll share the first pattern along with a step-by-step video tutorial for this month's block. If you pre-ordered a kit you should have already received an email from me as most kits shipped as of yesterday. And I may have a few extra kits available in the shop tomorrow. (Check here).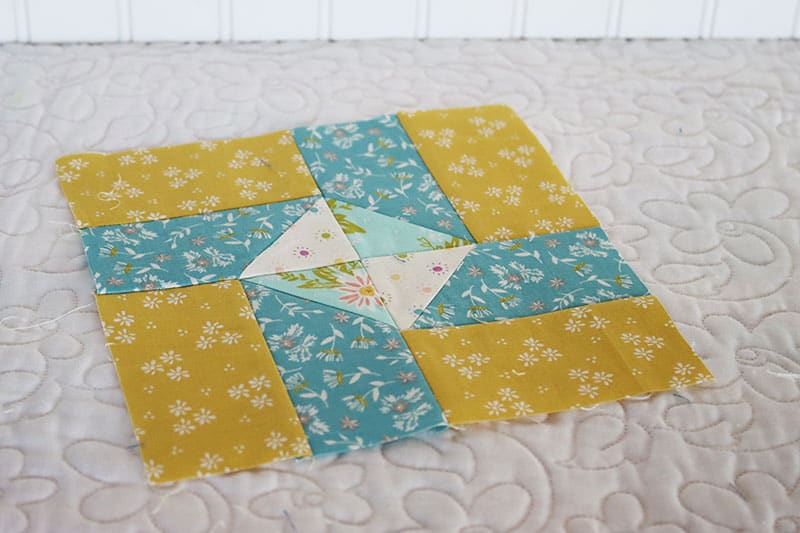 That's it for today…thanks so much for stopping by!