Hello, and happy Thursday, friends. The other day I received some fun images to share from my upcoming planner. And so I hope you'll enjoy my Quilting Life Planner Sneak Peeks today!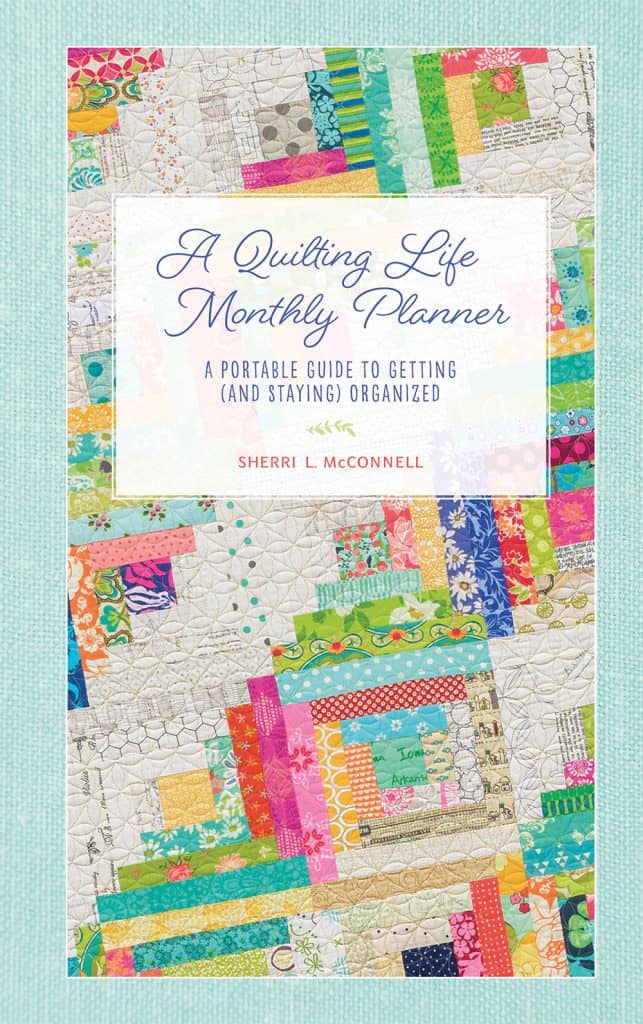 Quilting Life Planner Sneak Peeks
I first posted about my upcoming planner when I received the cover image photo a little over a month ago. Now, I can tell you a little more about the planner since I have some of the actual page-layout photos to share. And my copy of the planner is arriving later today. I can hardly wait to hold it in my hands.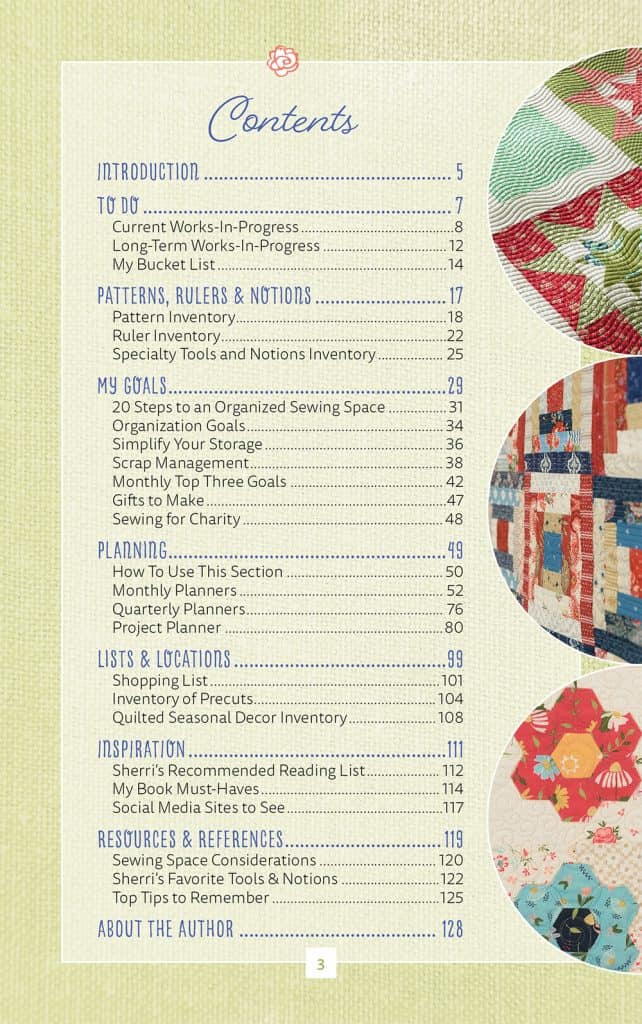 Planner Table of Contents
I love that photos of my quilts and projects from Labor of Love: Scrappy Quilts at the Heart of Home were used throughout the planner. There are also brand new photos, and our Balboa fabrics even make appearances in the planner! From the Table of Contents you can see that this is so much more than a planner–I hope that it's a tool you can use to get and stay organized.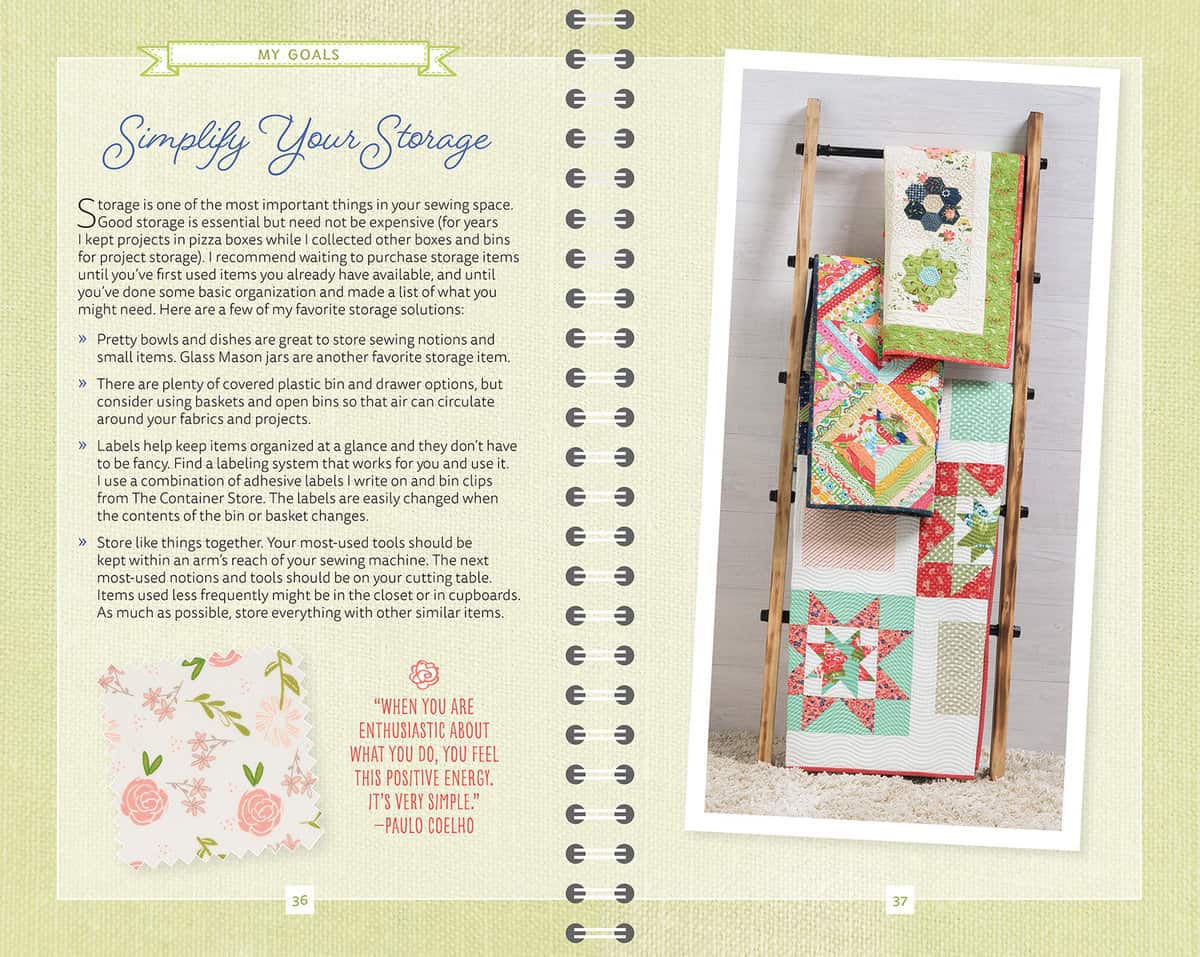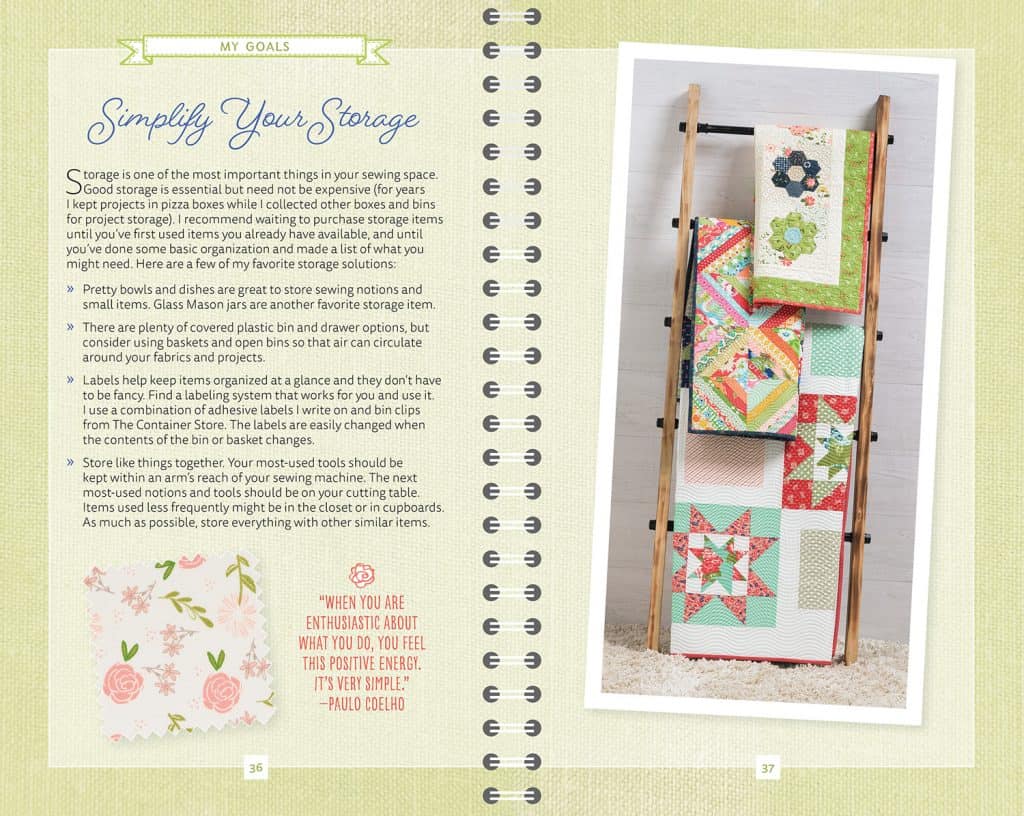 Hints and More
Along with calendar pages and other organizational pages typically found in planners, there are helpful hints and tips throughout the planner. And the photography is absolutely beautiful. I love the picture of my quilts on the ladder above!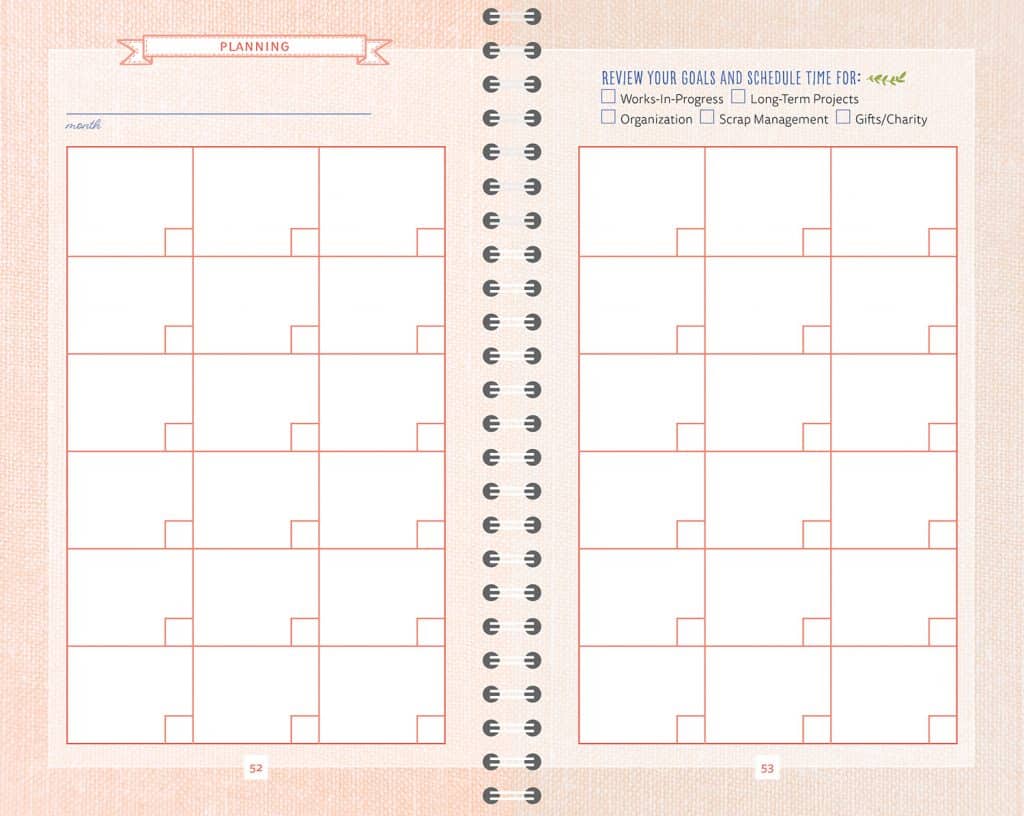 Monthly Pages
Monthly pages are undated so you can begin using the planner at any time. Since it ships in October, it will be perfect timing for both gift-giving and for January-start planners.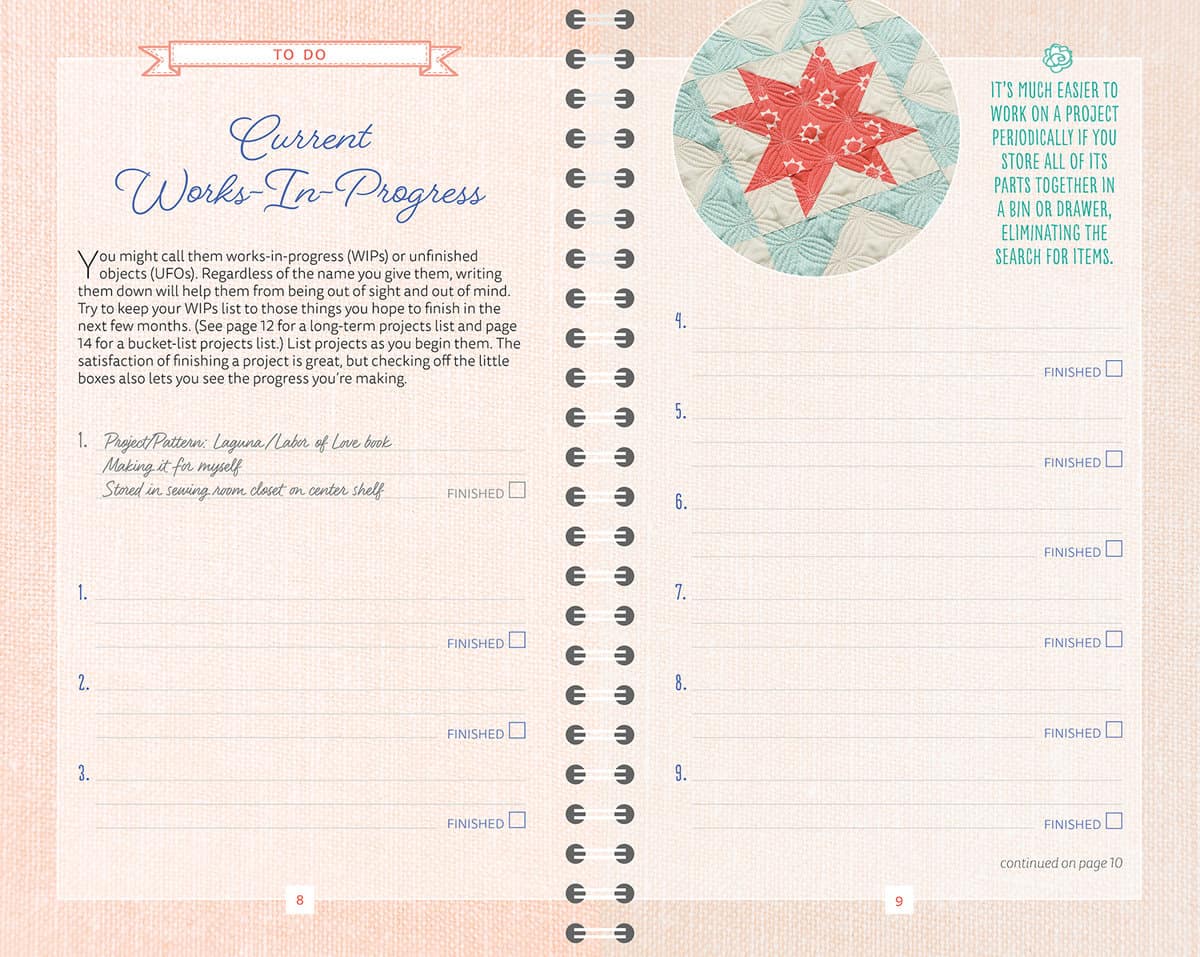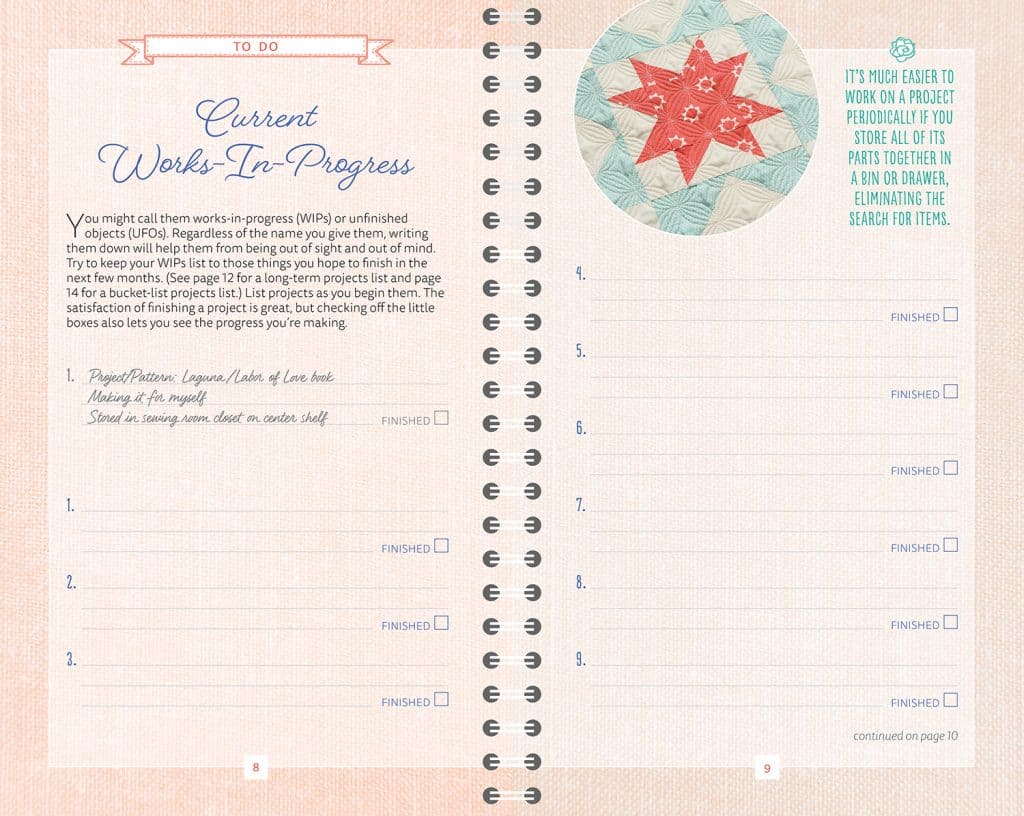 Works in Progress Pages
My works in progress pages are divided into three categories: Current Works-in-Progress, Long-Term Works-in-Progress, and Bucket-List Projects. I love that the pages give you space to customize the information you enter on each project but also give you a check-box to mark off when your project is finished.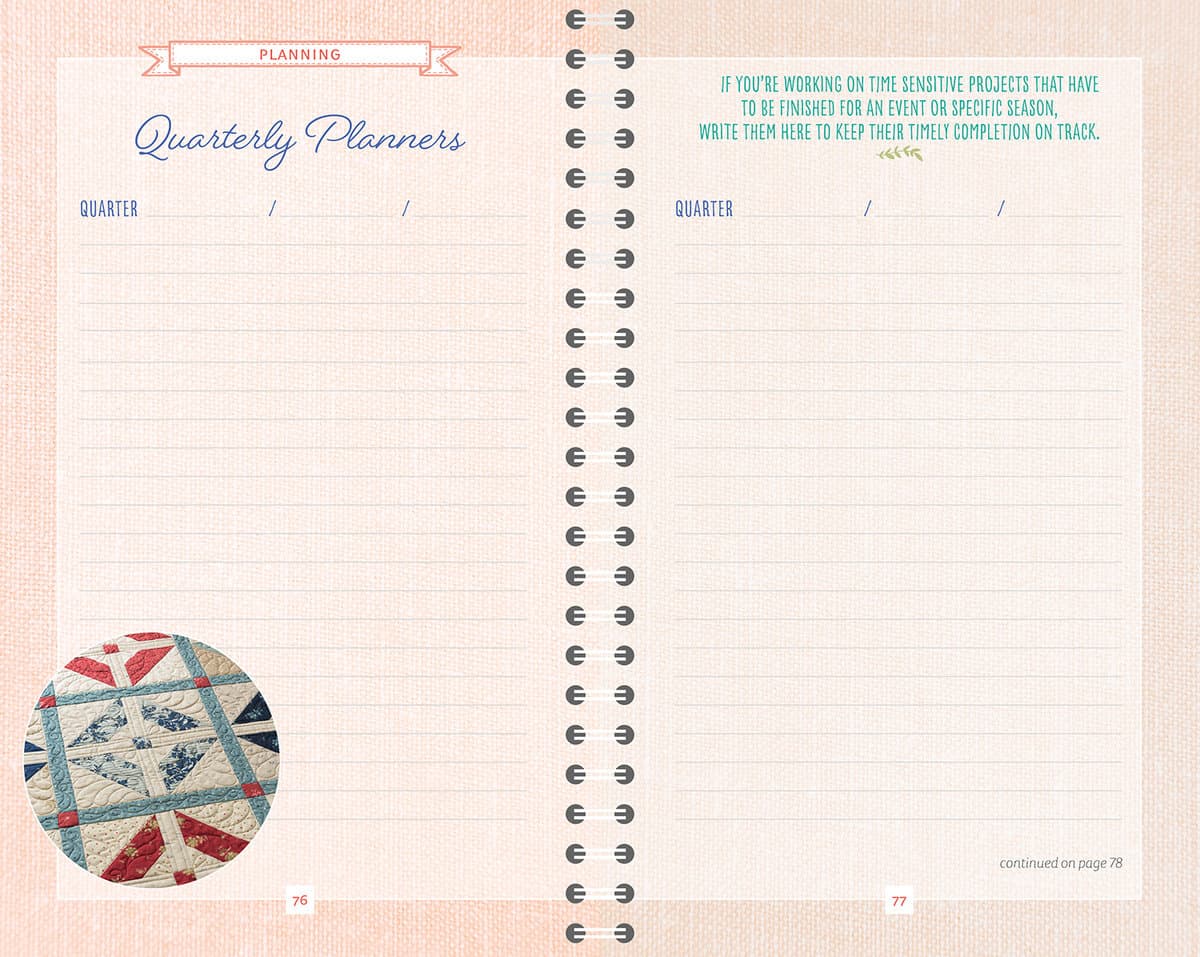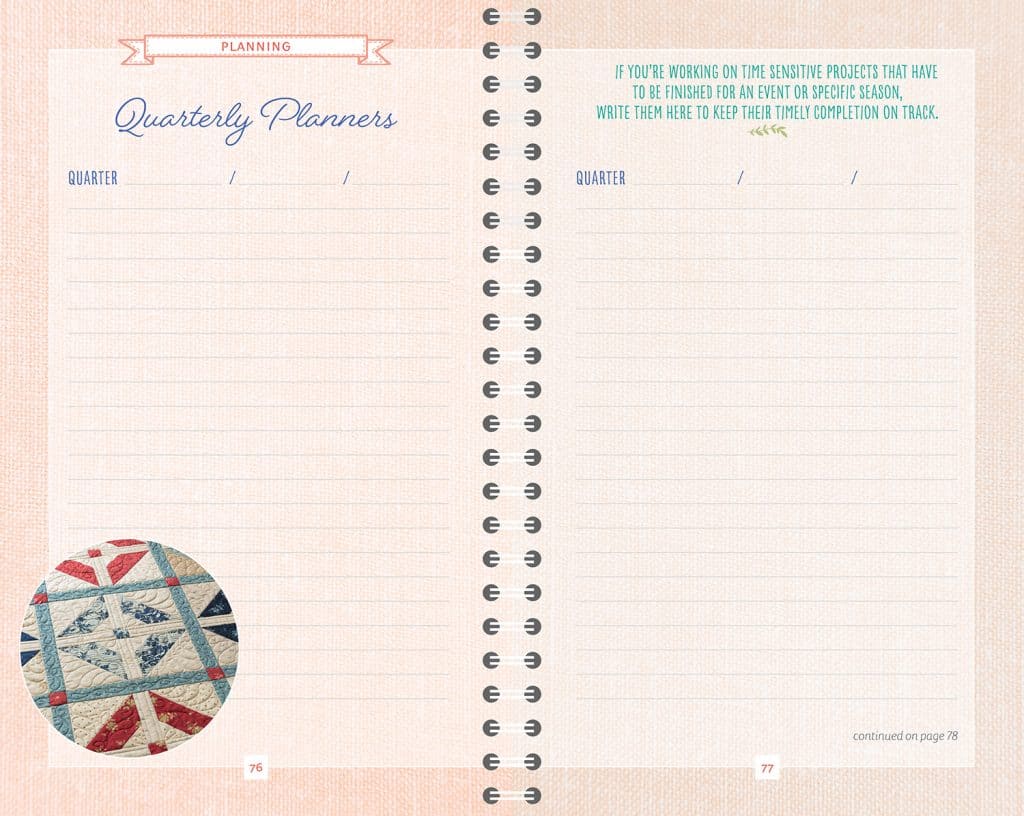 Quarterly Pages
I love having quarterly pages because in all honesty, the great majority of my quilting goals and projects just don't get finished within a month. While I do set monthly (and sometimes weekly) goals, tracking quarterly is my preferred method.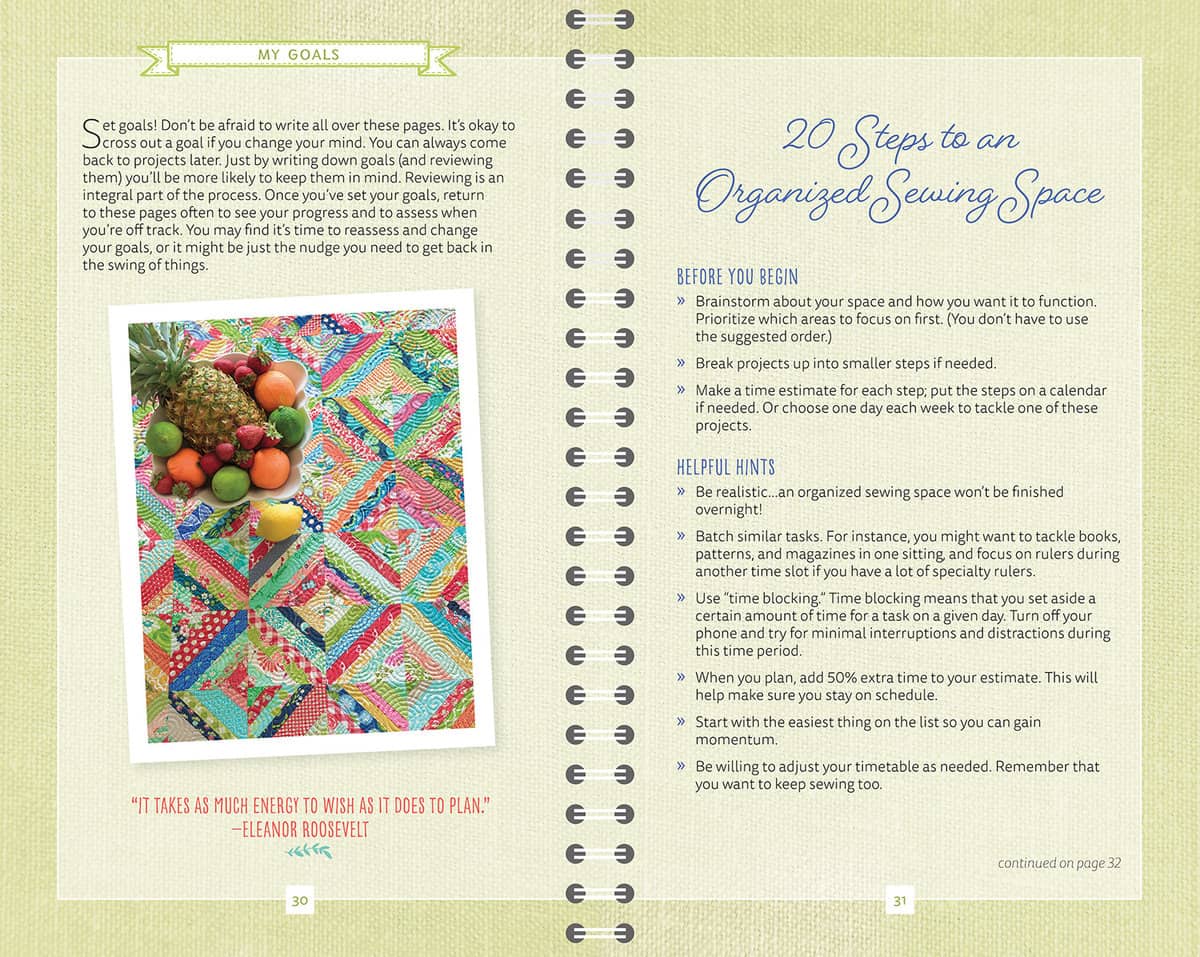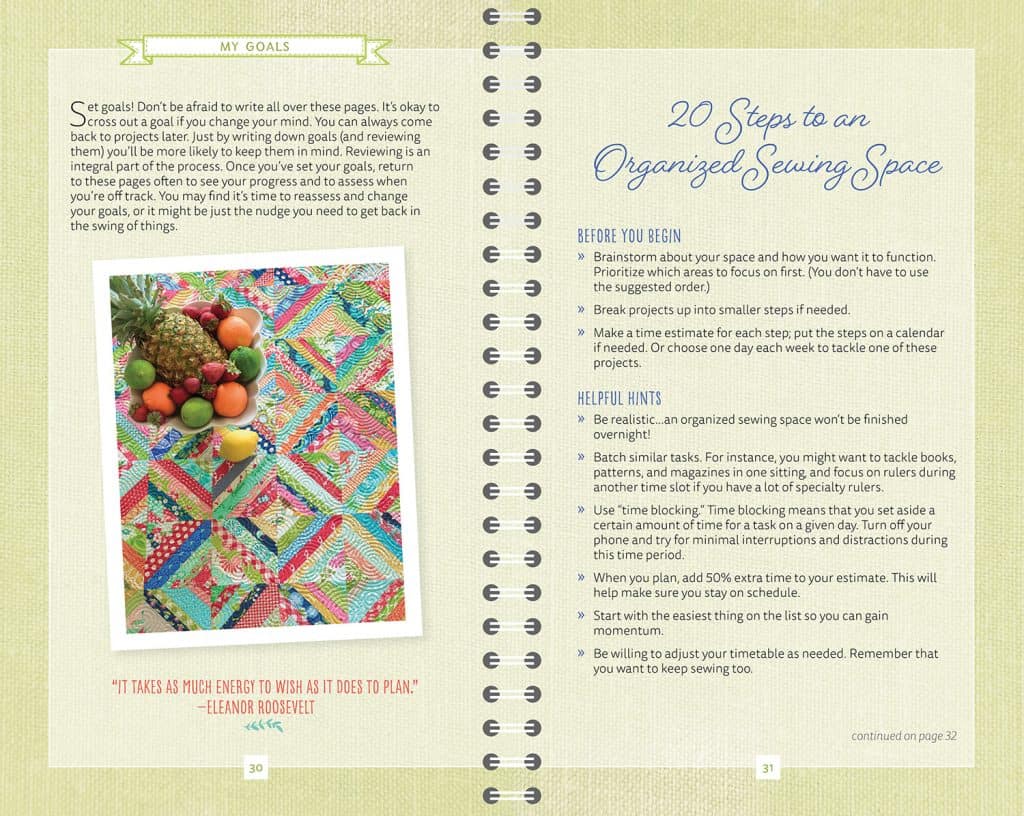 More Tips + A Few More Things…
I have a few more images to share in the next month or so…The Quilting Life Monthly Planner: A Portable Guide to Getting (and Staying) Organized is available now for pre-order in my shop here and on Amazon here. Planners will be shipping in October. I can hardly wait to be able to share even more about the planner and have planned videos to share tips and tricks for making the best use of it.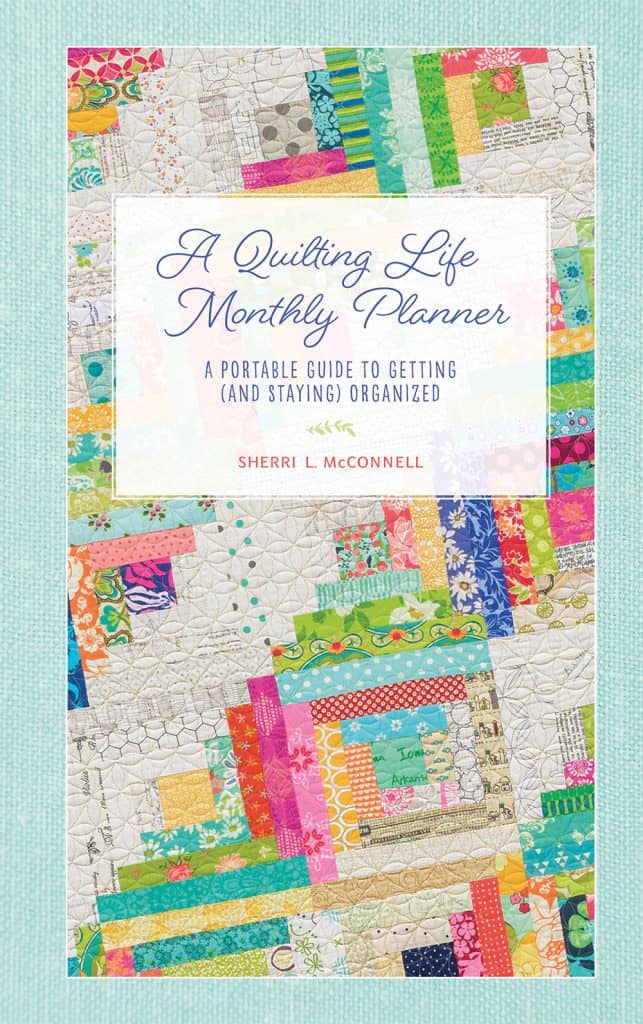 Happy quilting, and thanks so much for stopping by.