Hello, friends! It's almost the middle of the month, and so I'm sharing my Quilting Life January Project Update. I heard from so many readers and viewers when I first posted my January challenge that you were interested in an update, so here it is.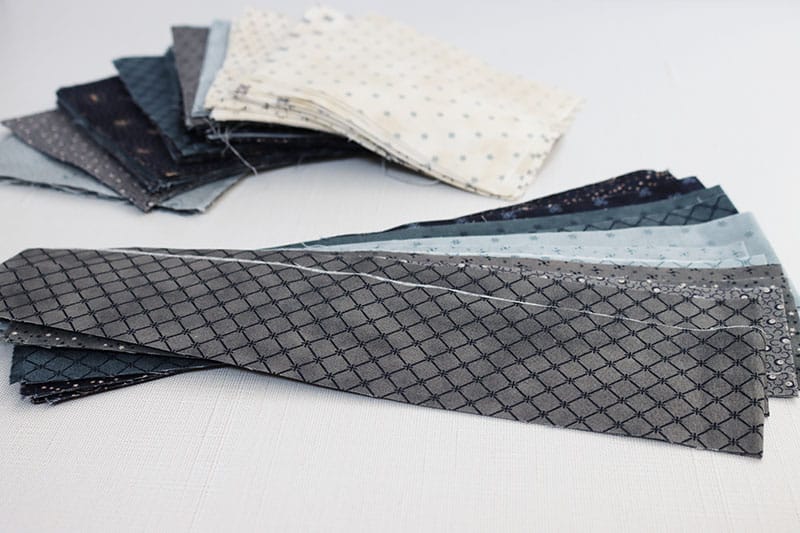 Quilting Life January Project Update
When I went through my fabrics looking for a project to work on this month, my first choice was to make something from some extra Snowman Gatherings fabrics from a few years ago. It took me a little while to decide on a project, but I finally decided on a charm pack project. While I was looking for a project I also found a few other small projects to work on this month.
January Update Video
I filmed a quick video to walk you through my thoughts and progress on the January challenge. You can watch it above or go here to watch it on the YouTube channel.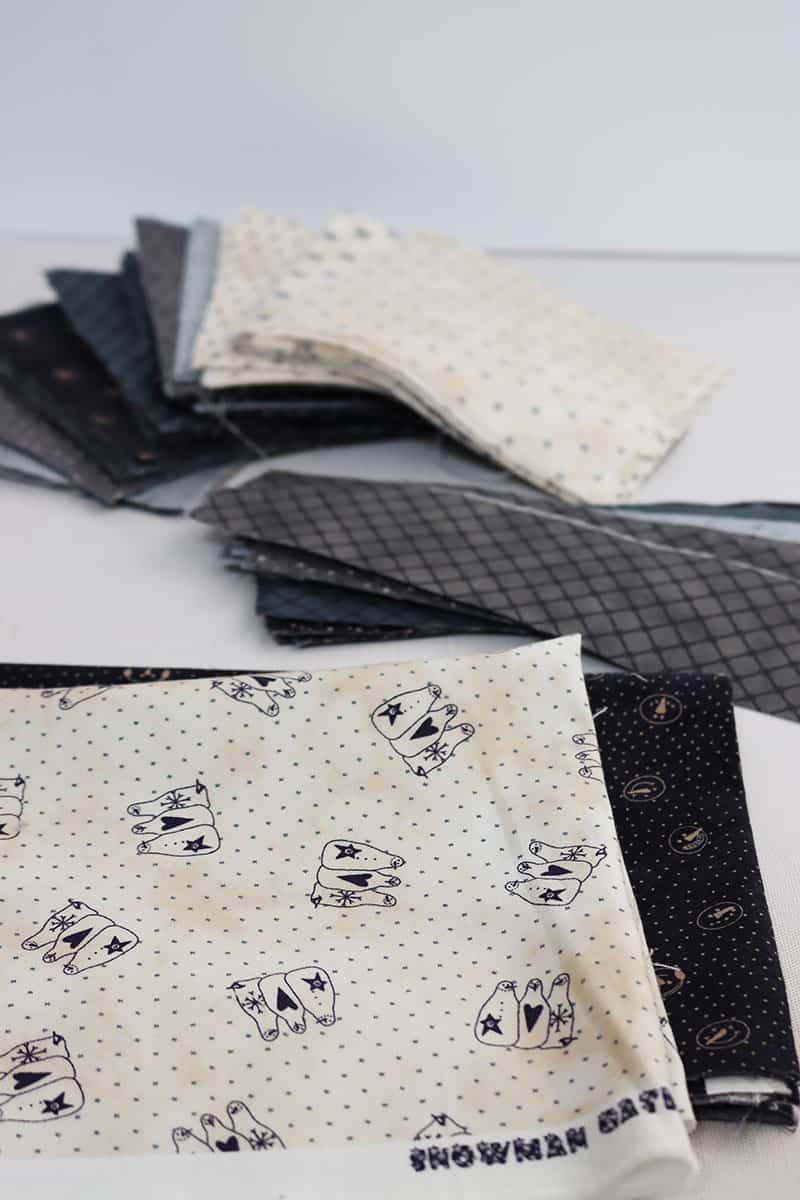 Snowman Gatherings Quilt Project
My Snowman Gatherings Quilt Project will be a fun Charm Pack quilt that I'm currently writing a pattern for. I'm super excited about it. I have all of my charm squares cut and just need to cut some background fabric so I can begin sewing. And I also went ahead and cut some scrappy binding strips while cutting the charm squares. I believe I'll have plenty of binding since I also have a larger piece of one of the navy prints. I'll begin sewing this together this weekend.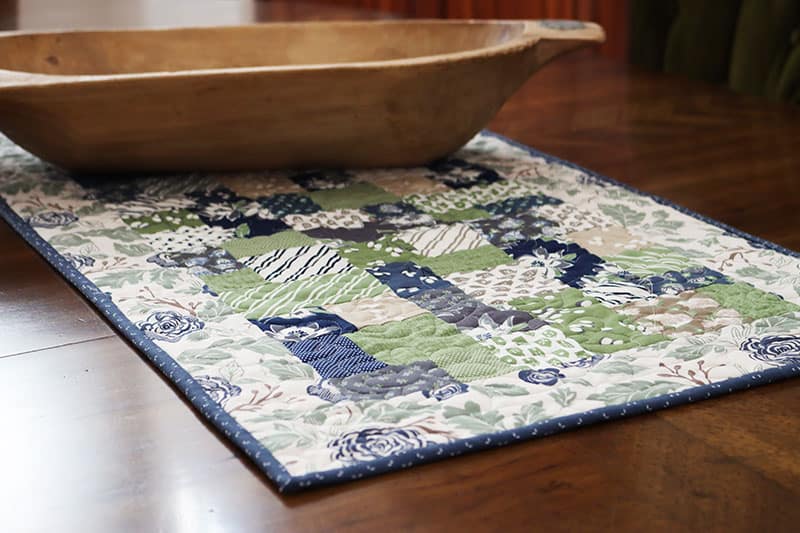 Table Runners
As I mentioned above, I found some other projects to work on while trying to decide on my January Challenge project. I actually set to work on these projects and got two of them finished rather quickly. They were both charm pack projects as well, so it seems my January has been a charm pack month.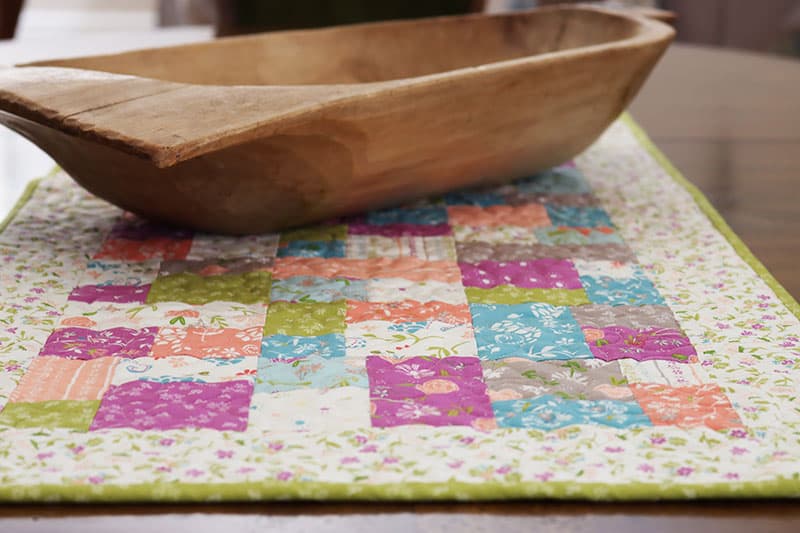 I used a favorite scrappy charm pack pattern for the table runners and then used ⅓ yard to cut 2 ½″ finished borders for both runners. It was fun to use up fabrics in my stash for both of these runners. The navy runner combines fabrics from the At Home collection by Bonnie & Camille and the Harvest Road group by Lella Boutique. The other runner is pieced with a variety of fabrics from our Balboa collection.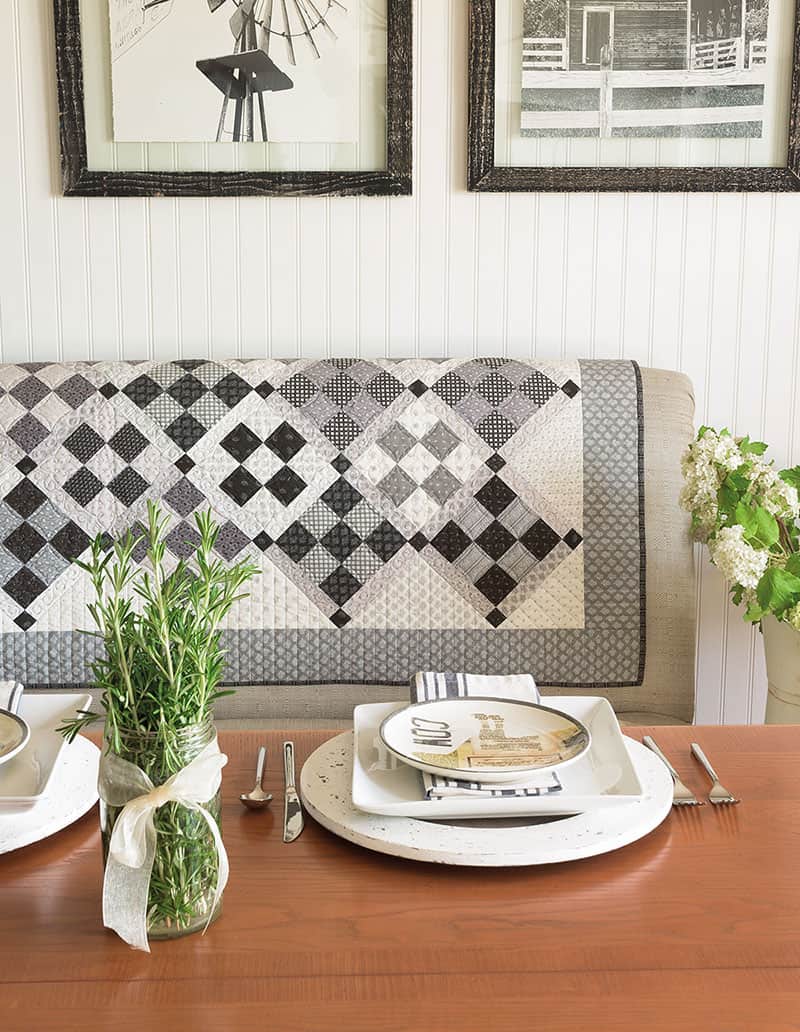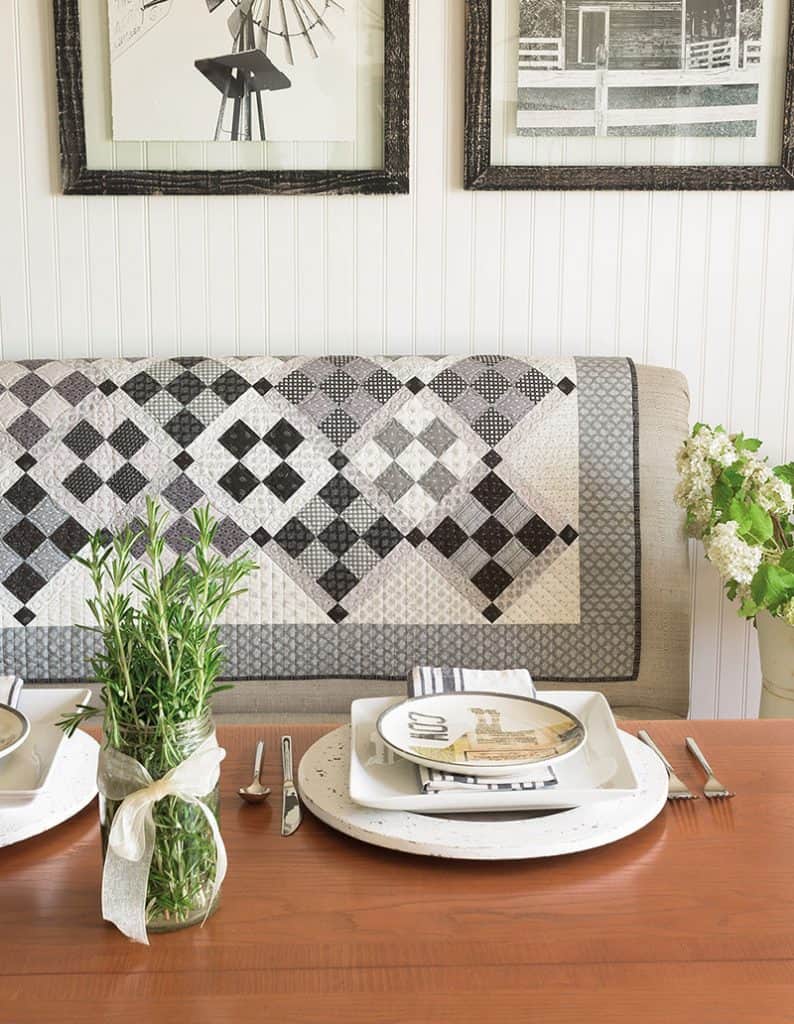 Tumbler Runner Project
I also started a tumbler table runner using project left-overs from my Farmhouse Gatherings Quilt, Farmhouse Garden, found in my book Labor of Love: Scrappy Quilts from the Heart of Home. You can see the beginnings of that project in the project update video, and I'll share the finished runner when I share the February challenge.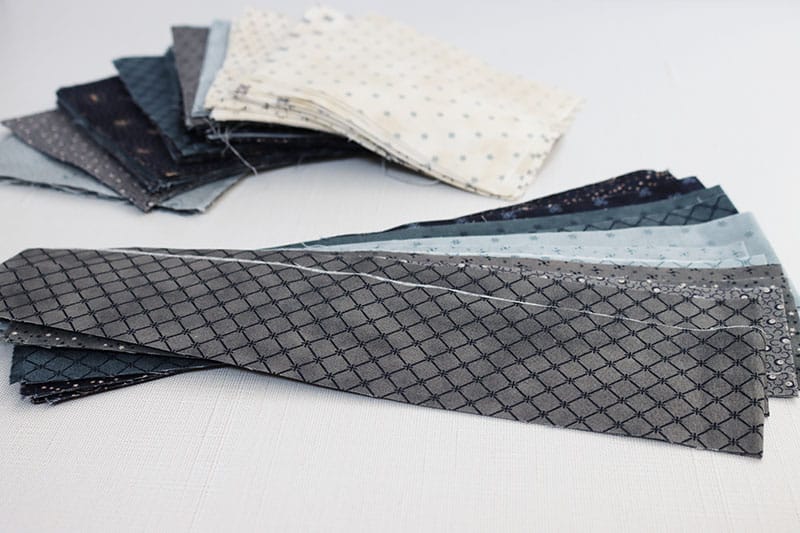 I hope that by sharing the Quilting Life January Project Update it will help me (and you) to keep working on January projects.
Happy quilting, and thanks so much for stopping by!