Hello, friends! Today I'm departing just a bit from my regular quilting posts to share my Quilting Life Bookshelf | Books I Read in 2022. I frequently share books I'm reading on my Saturday Seven posts and occasionally on our podcasts. But for a little while I've been wanting to keep a yearly list here on the blog in order to make it easy to refer to for questions.
(Note: Affiliate links are used for each of the books in this post. I make a small commission from each book you might purchase from my link; however, these links do not cost you any additional fees).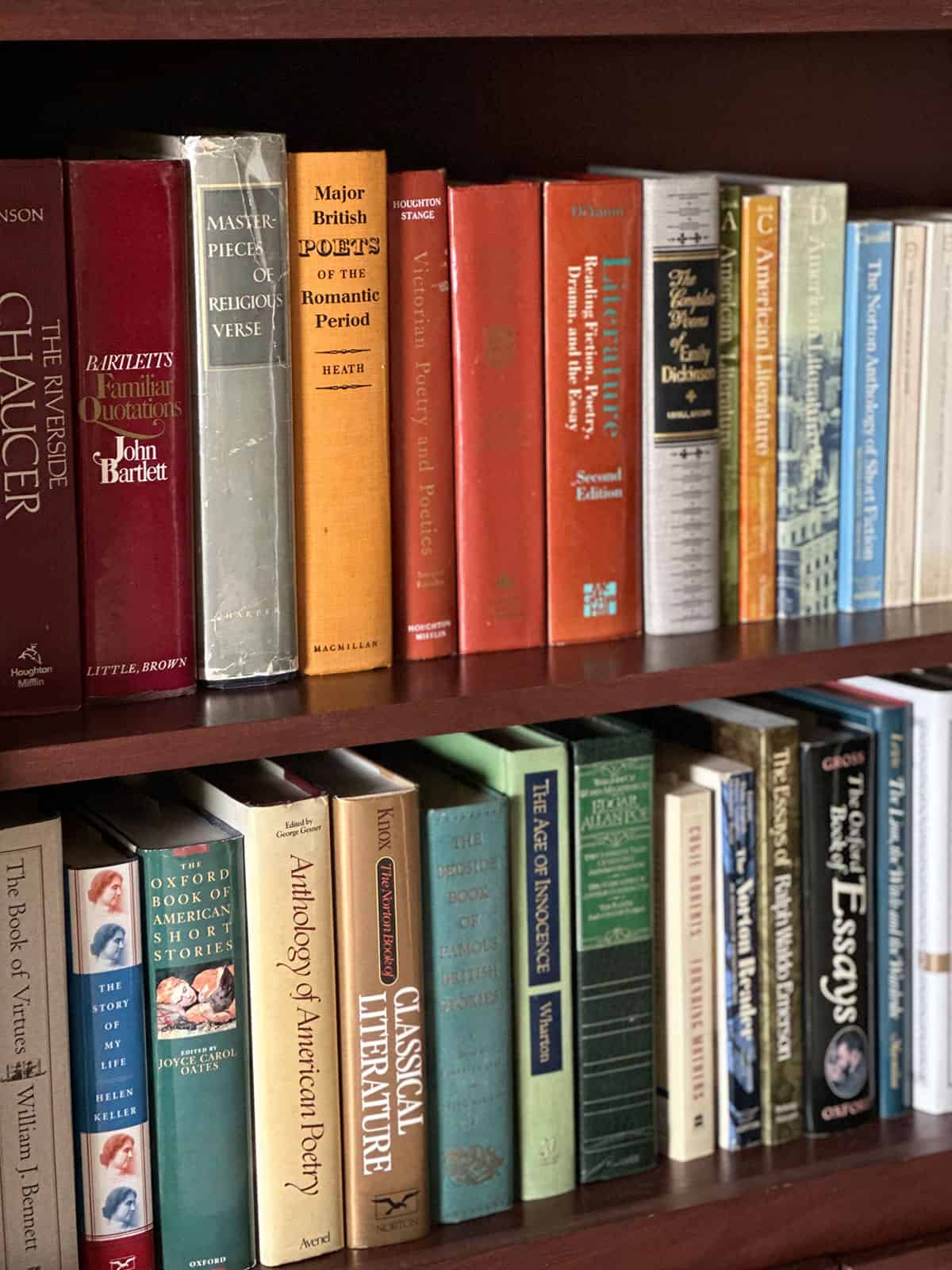 Quilting Life Bookshelf | Books I Read in 2022
I have a lifelong love of reading that goes back to my childhood and led to my Bachelor of Arts and graduate studies in English language and literature. As you'll see from the list below, this year's reading consisted primarily of non-fiction that I read in hopes of making better use of my time so I would be able to sew more. I do love a good collection of essays, too and you'll see some of those represented in my list (perhaps I miss teaching English 101 and 102 just a little bit). In 2023 I plan to incorporate more fiction into my reading life and also hope to double my number of books read in 2023.
I Miss You When I Blink by Mary Laura Philpot
I learned about I Miss You When I Blink from a podcast and immediately ordered it and set out to read it. This book contains humorous and insightful essays on motherhood and learning lessons throughout the course of life's journey. I loved this quote "Success isn't about nailing every role; it's about choosing the roles you'll play and how well you want to play them."
Bomb Shelter: Love, Time, and Other Explosives by Mary Laura Philpot
After finishing I Miss You When I Blink, I immediately ordered Bomb Shelter: Love, Time, and Other Explosives. And I have enjoyed this group of essays just as much as those in Blink. I love having chapters that finish a story and lesson in and of itself.
Four Thousand Weeks by Oliver Burke
Four Thousand Weeks: Time Management for Mortals is one of those books that I plan to read again. I learned so many practical things from this very readable and well-referenced book and have page after page of quotes underlined. A couple of Burke's ideas: to "pay yourself first when it comes to time" and to keep a "done list" are goals I'm trying to incorporate into my life.
I Didn't Do the Thing Today: Letting Go of Productivity Guilt by Madeleine Dore
I Didn't Do the Thing Today: Letting Go of Productivity Guilt was one of my favorite reads of the year (perhaps I needed this more than any other). This is another book I'd love to re-read–or at least copy all of the passages I underlined into my journal. If you suffer from being too busy, this book is definitely for you.
Tranquility by Tuesday: 9 Ways to Calm the Chaos and Make Time for What Matters by Laura Vanderkam
Tranquility by Tuesday was one of my most anticipated reads of the year. It was every bit as amazing as I knew it would be. I was actually able to participate in a study group for research for the author while she was writing the book. I truly found the tips and concepts to be so very easy to incorporate into my daily life. Definitely another on the "will read it again" list!
Free Time: Lose the Busy Work, Love Your Business by Jennie Blake
Free Time presents helpful tips for stressed and over-burdened workers. After hearing an interview with the author, I immediately pre-ordered the book. This gave me access to an advance audio version. I absolutely loved this book. It's another good one with lots of notes and practical ideas. Small business owners, entrepreneurs, and anyone working long hours will appreciate this book. I need to go through my hard copy and re-read all of the chapter summaries and take notes.
Happier Hour: How to Beat Distraction, Expand Your Time, and Focus on What Matters Most by Cassie Holmes
Happier Hour was one of the biggest surprises of my year, and I read it in about three days during the holidays. The author is a UCLA professor and researcher who beautiful combined research and statistics with real-life experiences. I learned so much more than time management from this book. The practical helps and summaries and the end of each chapter are thorough. So I'll be able to go back and make notes of all of the practical ideas and suggestions.
Atomic Habits by James Clear
I read most of Atomic Habits in 2021. But I finished it up earlier in 2022 after setting it aside during the holidays. This book is powerful and a must-read for anyone who is looking for ways to improve their life in any meaningful way. I will definitely read this again!
The Power of Habit: Why We Do What We Do in Life and Business by Charles Duhigg
The Power of Habit (2012) recently joined my to-be-read list. I also started and finished this one right in-between Christmas and New Year's. The author expertly weaves research and story to teach some very scientific and important truths about habit. The narrative allows the reader to look inward and identify ways to make habit work in a positive way.
Making it All Work: Winning at the Game of Work and the Business of Life by David Allen
Getting Things Done by David Allen was one of my favorite reads from a couple of years ago. I decided to read Making It All Work since it was his follow-up to the incredible Getting Things Done. I wasn't disappointed and learned even more ways to implement the David Allen system into my own life structure.
The Lazy Genius Kitchen: Have What You Need, Use What You Have, and Enjoy it Like Never Before by Kendra Adachi
The Lazy Genius Kitchen isn't really a cookbook (although there are some recipes included). It's a wonderful book that incorporates the ideas from Adachi's first book, The Lazy Genius Way, into our everyday life in the kitchen. Truly, saving time and managing menu planning and kitchens makes the rest of life seem to fit together more easily. (And helps us live a healthier life). I really enjoyed this book and appreciate using "lazy genius" principles in my life and quilting life.
My Reading Life: A Book Journal by Anne Bogel
I purchased my copy of My Reading Life (written by the creator of the Modern Mrs. Darcy blog podcast, and more) at the end of 2021 and started using it at the beginning of 2022. I am so grateful for this little journal that has provided me a place to record my reading life. Still, I have lots of books I started last year that I still need to finish. And I keep a list of "waiting to be read" books. This little gem of a book is really helping me keep everything organized. Additionally, it also has many practical ideas and book suggestions for every genre.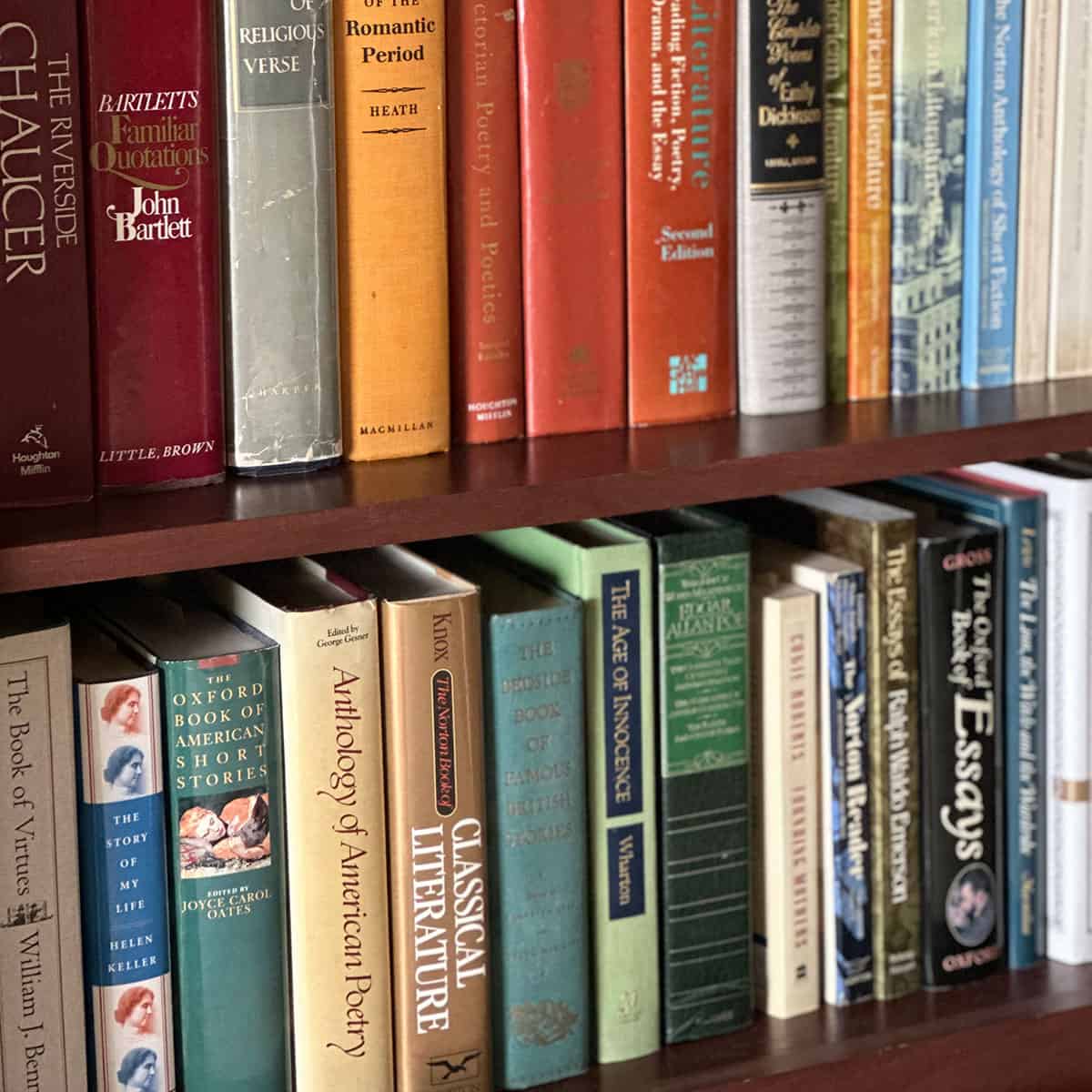 I hope you enjoyed reading my Quilting Life Bookshelf: this list of my non-fiction books from 2022. I'll keep you posted on what I'm reading now and then. And I will also continue to share my favorites in the quilting category of books. You can see more of my favorite books in my Amazon shop sections for inspiration, organization, and quilting here!