Hello, friends! Today I'm sharing the Quilting Life Block of the Month October 2022. We are getting near the finish line, friends, and I'm super excited about my finished quilt. I actually just finished up binding it the other day and can't wait to share it with you. But for today, let's get started with this month's block.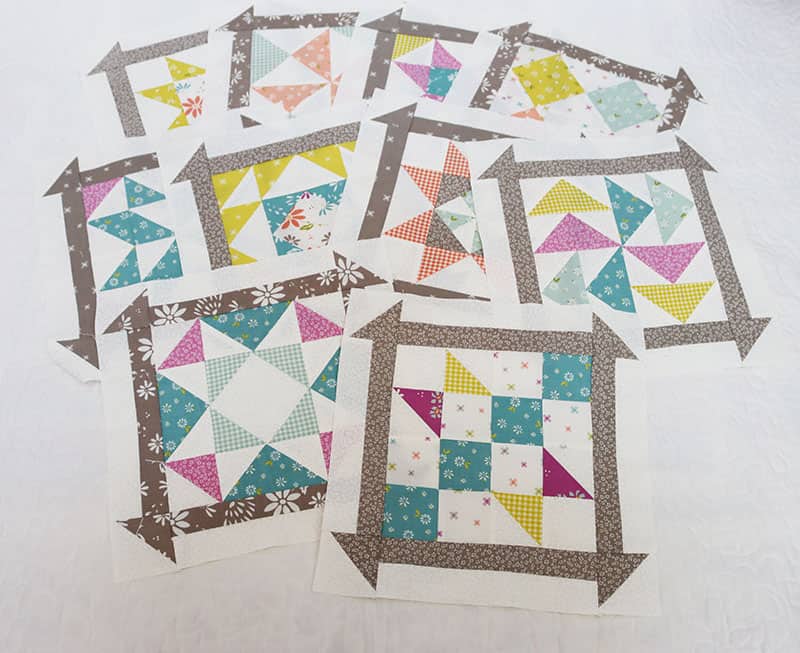 Quilting Life Block of the Month 2022
2022 Block of the Month Details
This year's quilt is a sampler with 12 different unique pieced blocks. There is no applique' or paper piecing required. Once again, I will be sharing block patterns in two sizes: 12″ finished and 6″ finished.
Patterns release monthly on the first Thursday of the month here on the blog.
Each month, a step-by-step video tutorial features helps to make to make that month's block. Watch the video here on the blog or on the YouTube channel here.
And find answers to Block of the Month Frequently Asked Questions here.
Finally, I've recently received a few questions about the finished size of this year's quilt. I haven't finalized my setting, but since the blocks are the same as last year's, the finished sizes will be similar: 27″ x 34″ for the small quilt with 6″ blocks and 52″ x 67″ for the larger quilt with 12″ blocks. Of course, you can always make additional blocks and/or add additional borders to increase your quilt size. I'm also thinking about setting my small blocks into a table runner this year…details soon!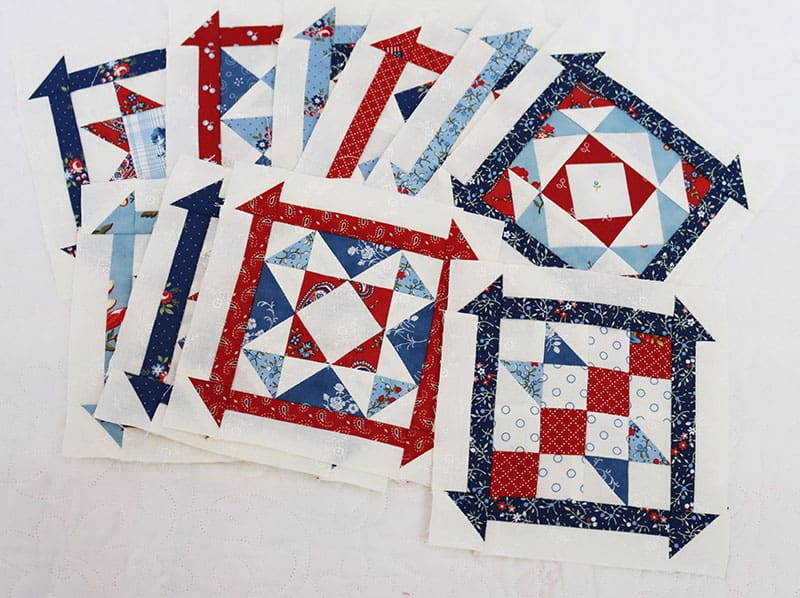 October 2022 Block of the Month: Tips & Tricks
This month's block is one of our easiest. Simple squares and just a few half-square triangles make piecing a breeze. Just be sure to measure and cut carefully. Have fun with color placement in this month's blocks–there are so many possibilities! To download the October pattern directly from this post click here.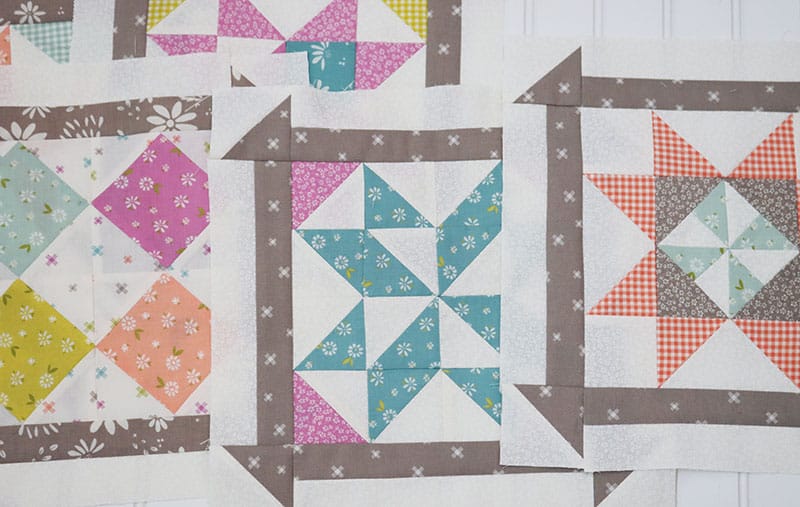 October 2022 Block Video
Watch this month's block video above or go here to watch on our YouTube channel. You'll see both blocks up close and find additional details on sewing along with pressing information in the video.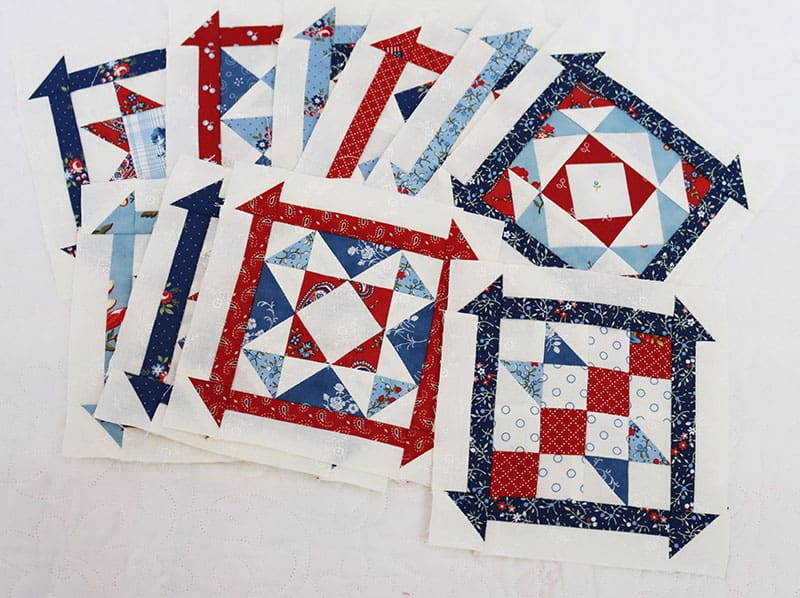 Next Month's Block + Seashore Drive Fabrics
I'll be back on Thursday, November 3rd with our next block and block video. Since I've finished cutting all of the kits for this block of the month, I do have some extra Seashore Drive fabrics available in the shop. Find yardage here, and some fabric bundles here.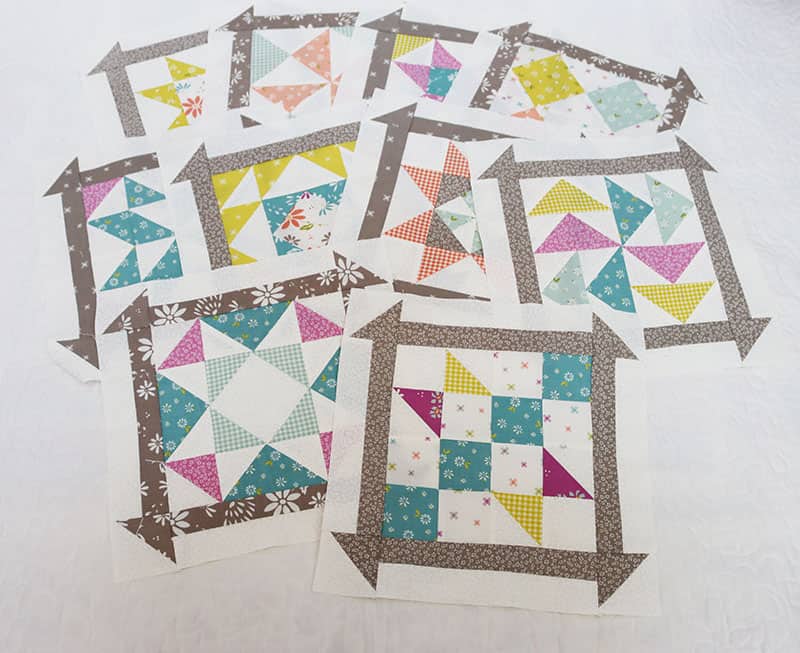 2023 Block of the Month
Finally, I want to let you all know that yes, there will be a 2023 block of the month coming your way! I'll have more details for you next month including fabric requirements for those of you who want to start getting fabrics together.
Thanks so much for stopping by, and happy quilting!