Hello, friends! Today I'm happy to share a brand-new book written especially for use with Layer Cakes, Fast & Fun Lap Quilts. What is even more fun is that the book is written by a friend of mine, Melissa Cory. Melissa and I have both written on our quilting blogs for quite a while. We've also been able to meet in person on many occasions–at quilt market and when teaching at the same venue. I know you'll love a sneak peek into this book today!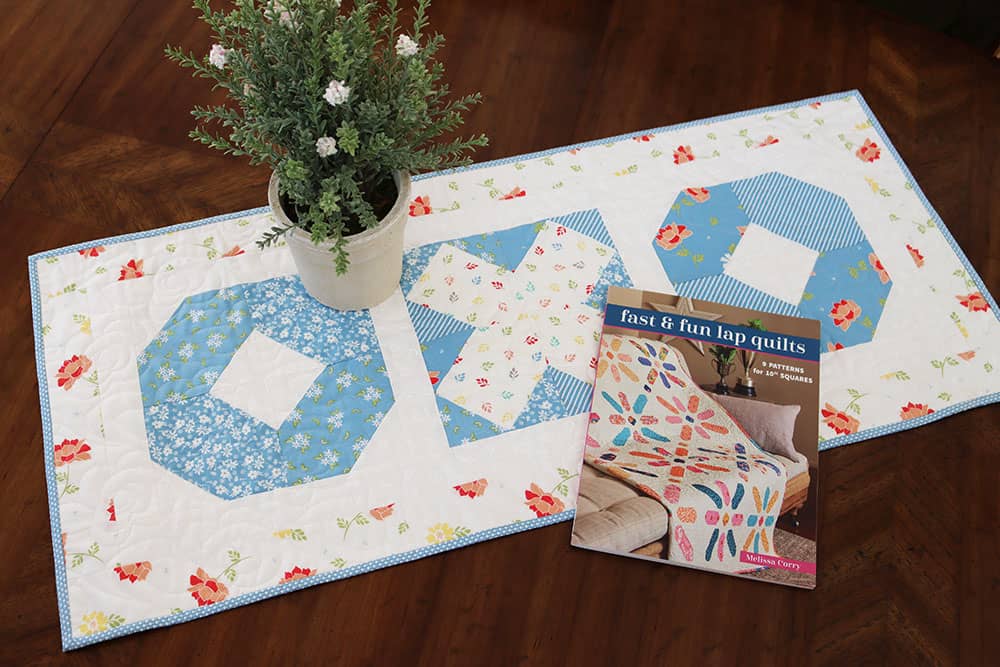 Fast & Fun Lap Quilts + Table Runner
Fast & Fun Lap Quilts book contains 9 different patterns, all for use with 10″ squares. I knew right away that I wanted to make a fun table runner using the blocks from the first quilt in the book, Three in a Row. I do love the cornflower blue in our Emma collection and decided to feature those prints, although a scrappy version would have been equally as beautiful!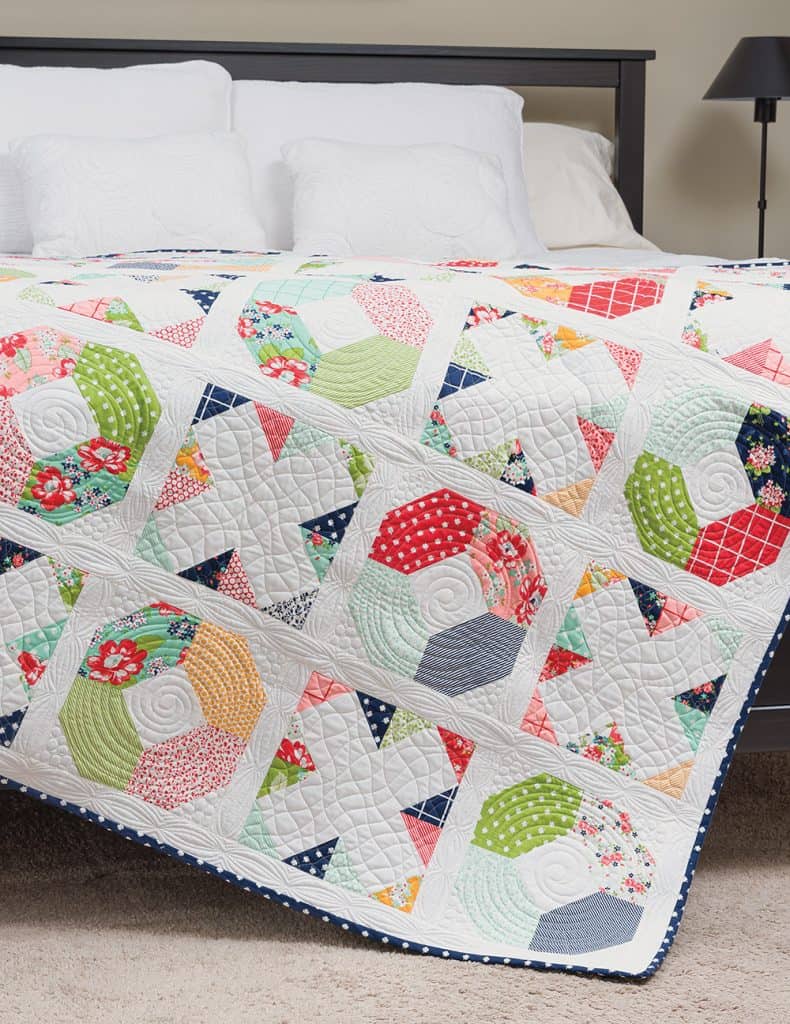 Three in a Row Quilt
I love that the Three in a Row Quilt finishes at such a nice size (54 ½″ x 65″) and uses just one Layer Cake! Of course, this design also lends itself well to scraps. I think this would also make a great leaders and enders project because the block sections could be pieced and then put together at a later time. The fabrics in Melissa's quilt are from the One Fine Day collection by Bonnie & Camille for Moda Fabrics.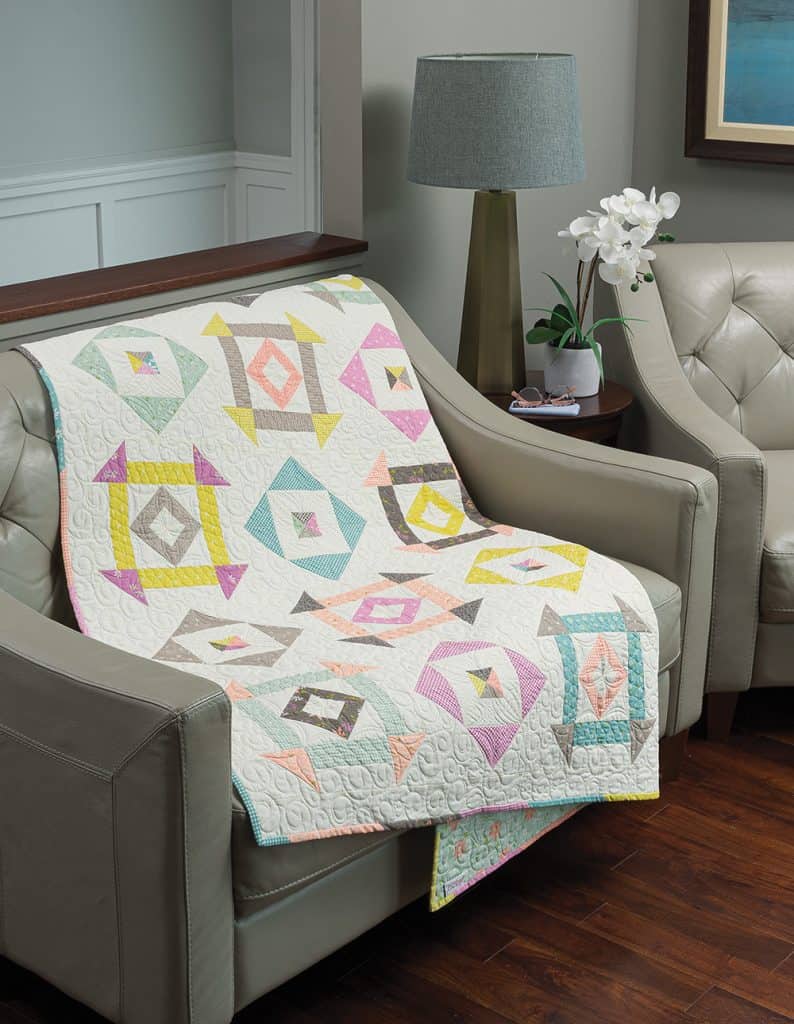 Diamond Dash
I couldn't finish up this post about the Fast & Fun Lap Quilts book without sharing one more quilt included in the book. I love the Diamond Dash (don't think I've ever met a churn dash quilt I didn't like) quilt which is sewn with our Seashore Drive fabrics!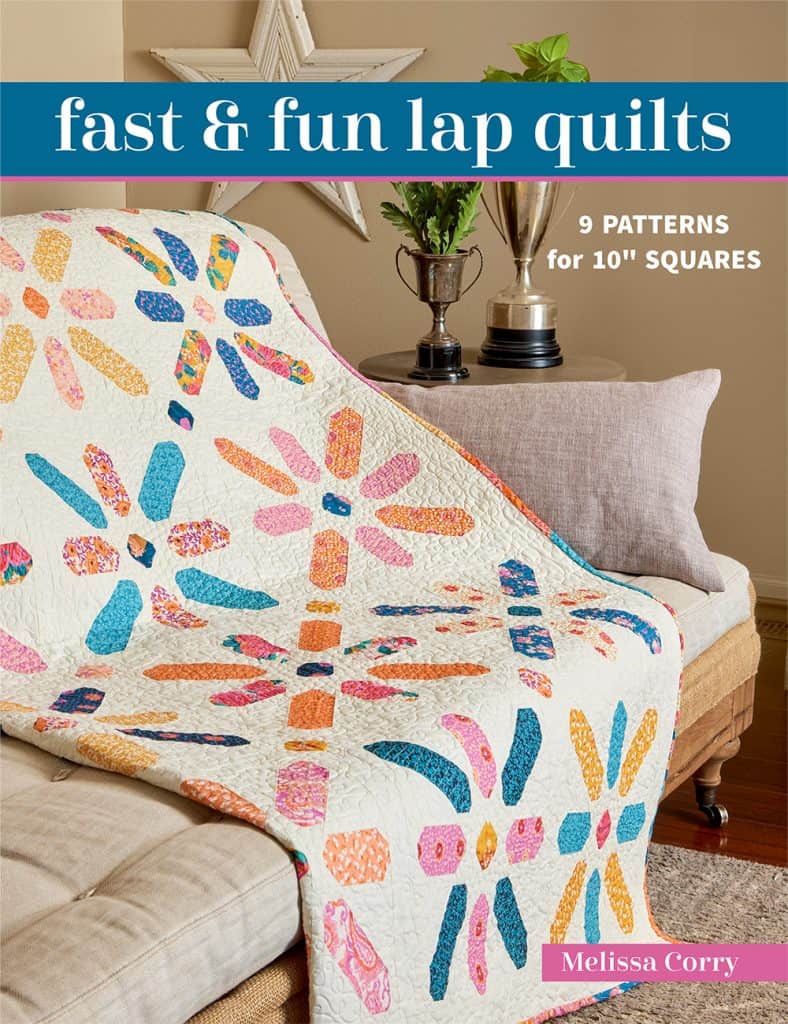 Links for the Fast & Fun Lap Quilts Book
Here are links to get your copy of the book as well as how to find the author, Melissa!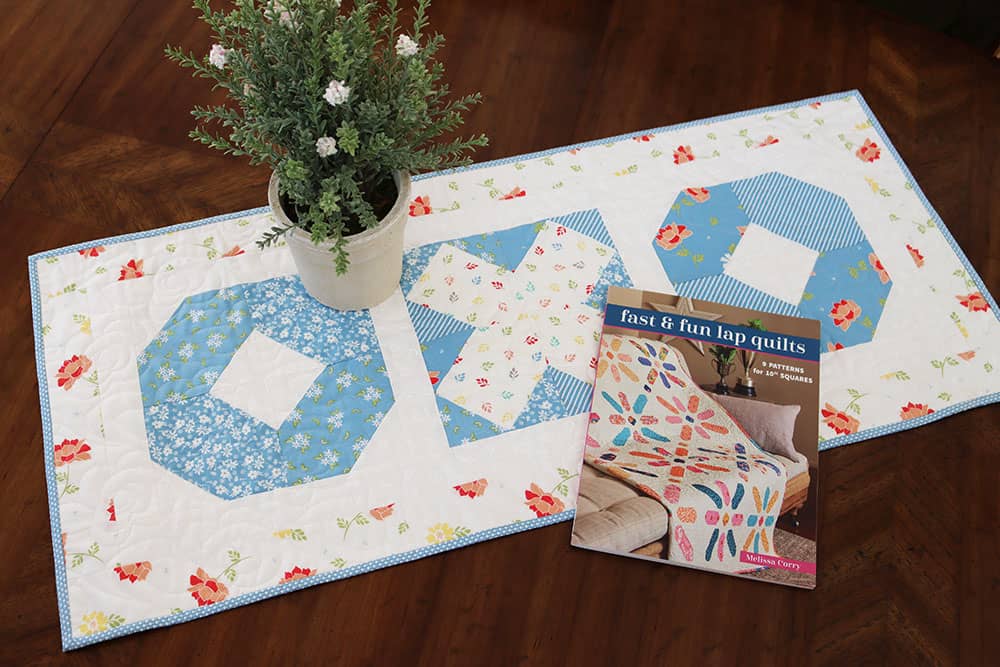 Thanks so much for stopping by today! Happy quilting!