Hello and happy Tuesday! I just returned home Sunday evening from a fabulous weekend at the Quilter's Gathering in Berlin event. This quilt event featured a variety of classes and trunk shows, a wonderful vendor mall, and a lovely location and event center.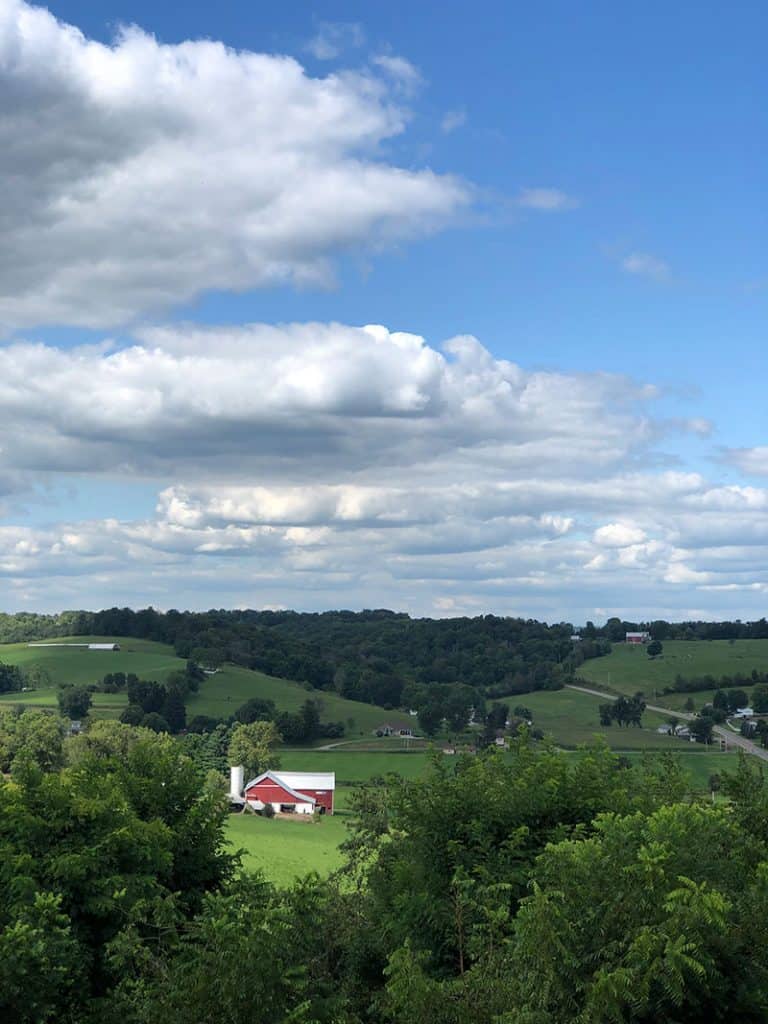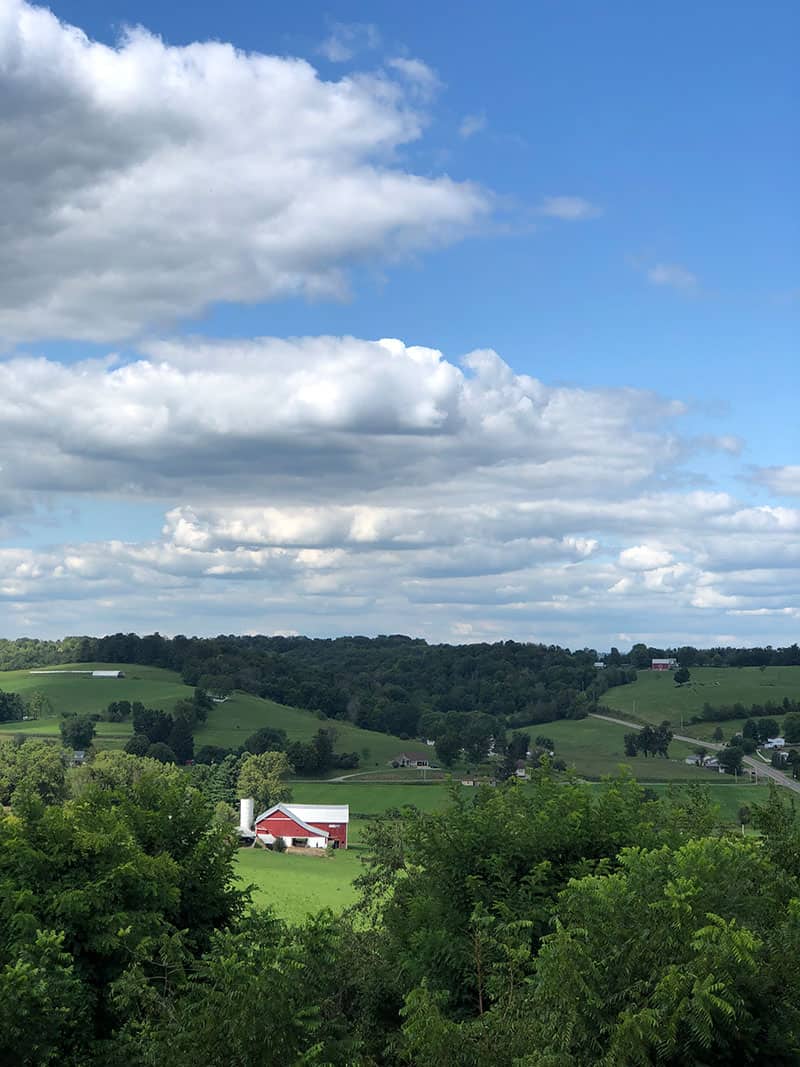 Quilter's Gathering in Berlin
I traveled on Thursday to Cleveland, Ohio via Nashville and then drove about 90 minutes to the rural community of Berlin, Ohio. One of the event organizers had her daughter pick me up at the airport, and she very graciously offered all kinds of information about the area (basically, I asked her questions on the entire drive as I was just so inspired by the beautiful country). Since I live in a very dry desert area, I was absolutely taken in by all of the beautiful green rolling hills and charming farmhouses!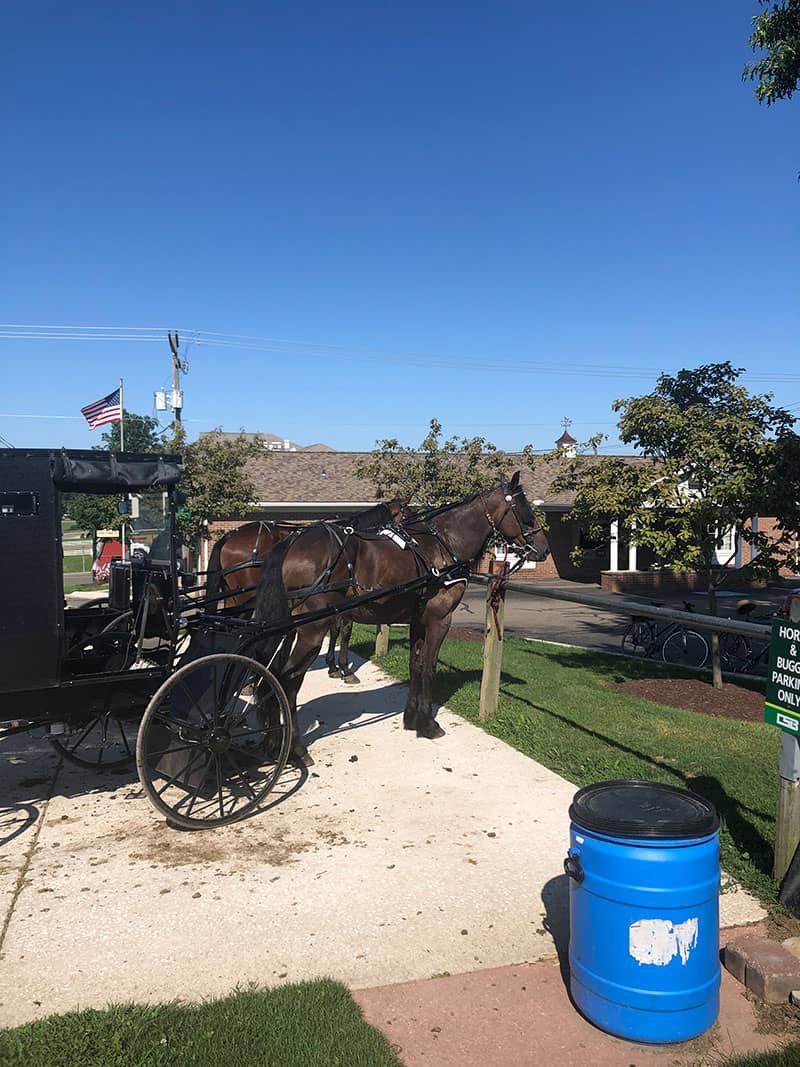 Berlin, Holmes County, Ohio
Berlin is in an area of Holmes County, Ohio where a large Amish and Mennonite population reside. Their buggies and horses were absolutely a delight to see, and honestly I was really surprised at how they travel on the state routes along with all of the cars and trucks! The area is also home to lovely shopping and restaurant venues and hotels as there are quite a lot of tourists who visit during different times of the year.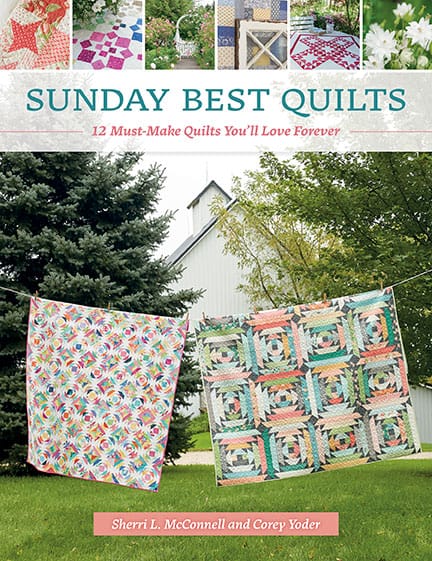 A Sunday Best Quilts Trunk Show with Corey Yoder
Not only was the Quilter's Gathering in Berlin a wonderful event to be invited to participate in, but it was also even more fun because my Sunday Best Quilts co-author Corey Yoder was also teaching at the event. And, we were able to give a trunk show together and share all of the book quilts along with our Sunday Best Sampler quilts (see mine here)! The trunk show was an absolute delight. We were able to share a little about our quilting history and also our thoughts and ideas about the quilts in the book.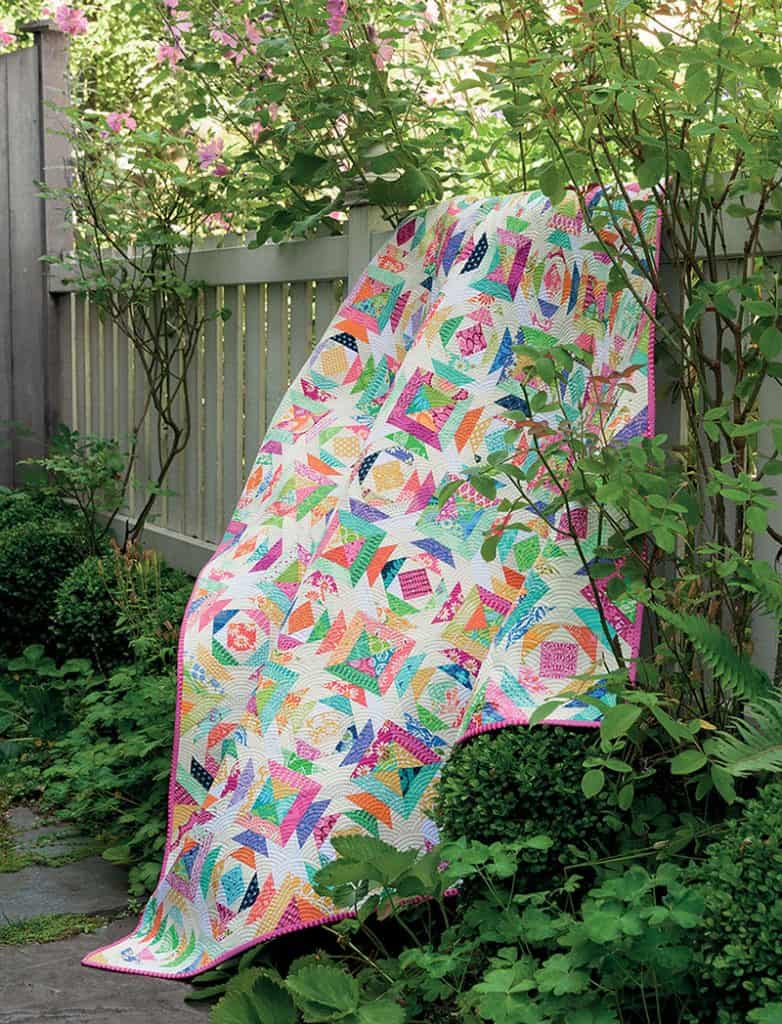 Pier 44 Quilt
I was able to teach my Pier 44 quilt to a wonderful group of ladies. This was the sixth time I've taught this class since the beginning of the month, and I have enjoyed each class. We had a great group in Berlin! It was really fun, too, to find so many ladies in my classes who read my blog. I truly love writing this blog, and it was so fun to meet in person some readers from Pennsylvania, West Virginia, New York, and other states. (Thank you ladies, for making me feel so welcome)!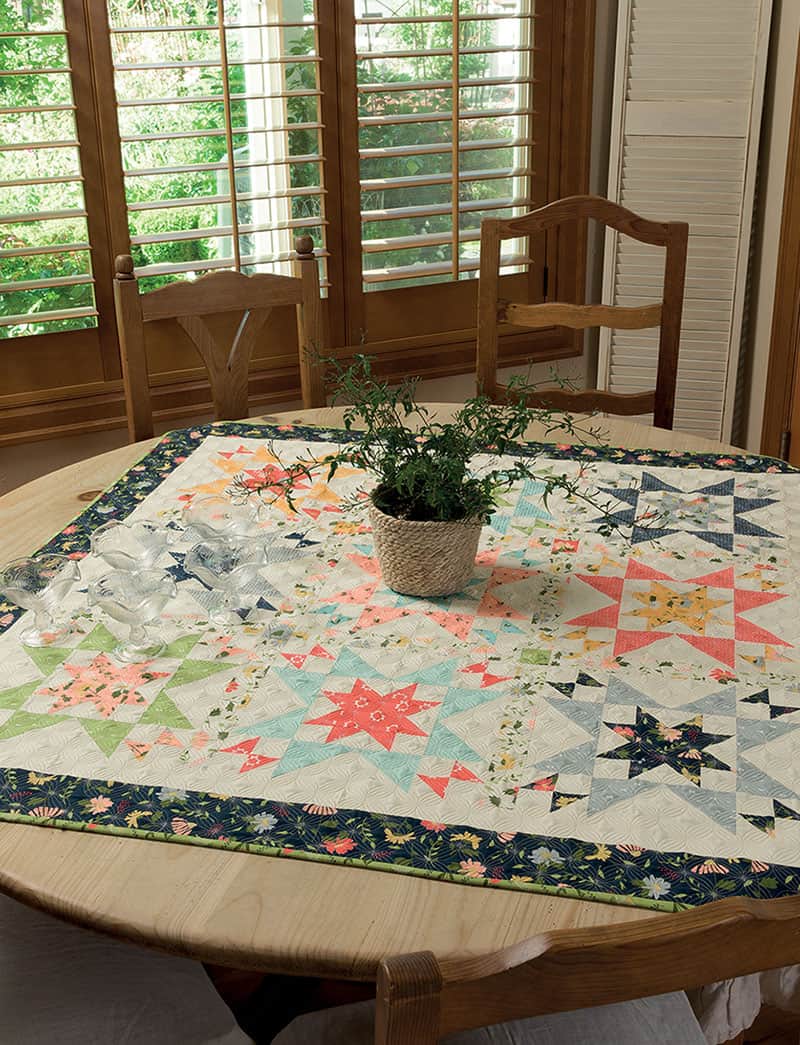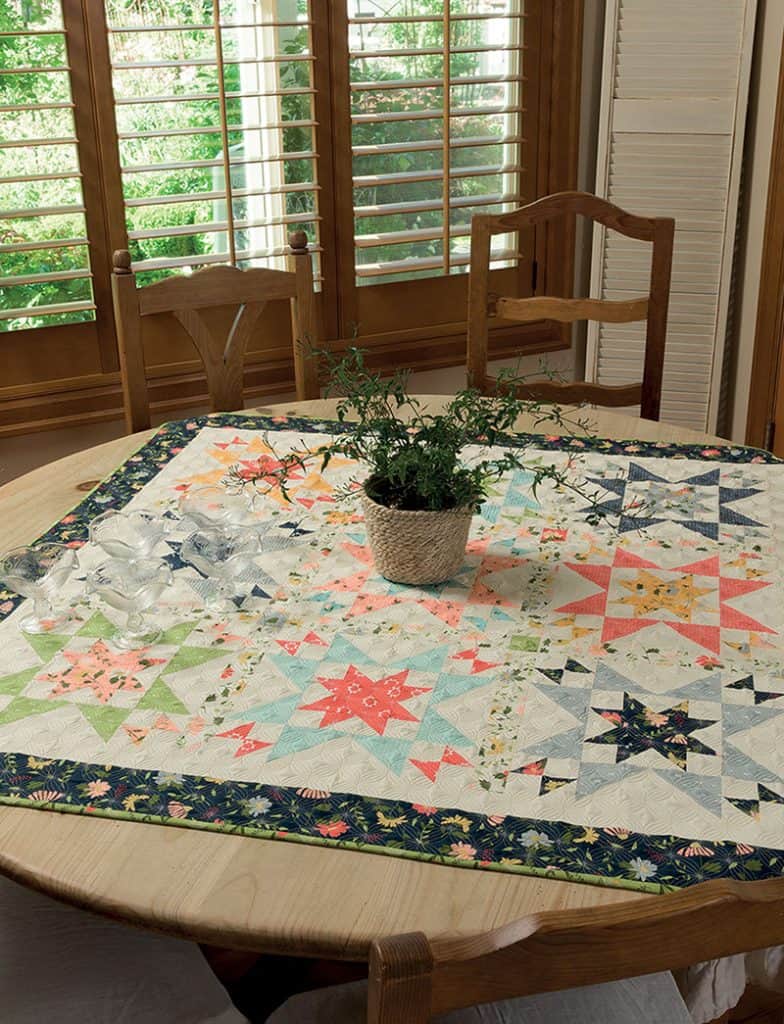 On a Whim Quilt
I was also able to teach my On a Whim star quilt from the book as well. This was another fun class. While several were using our fabrics for their quilts, there were lots of fun fabric combinations being used as well. I always love seeing the quilts come together in such a variety of fabrics!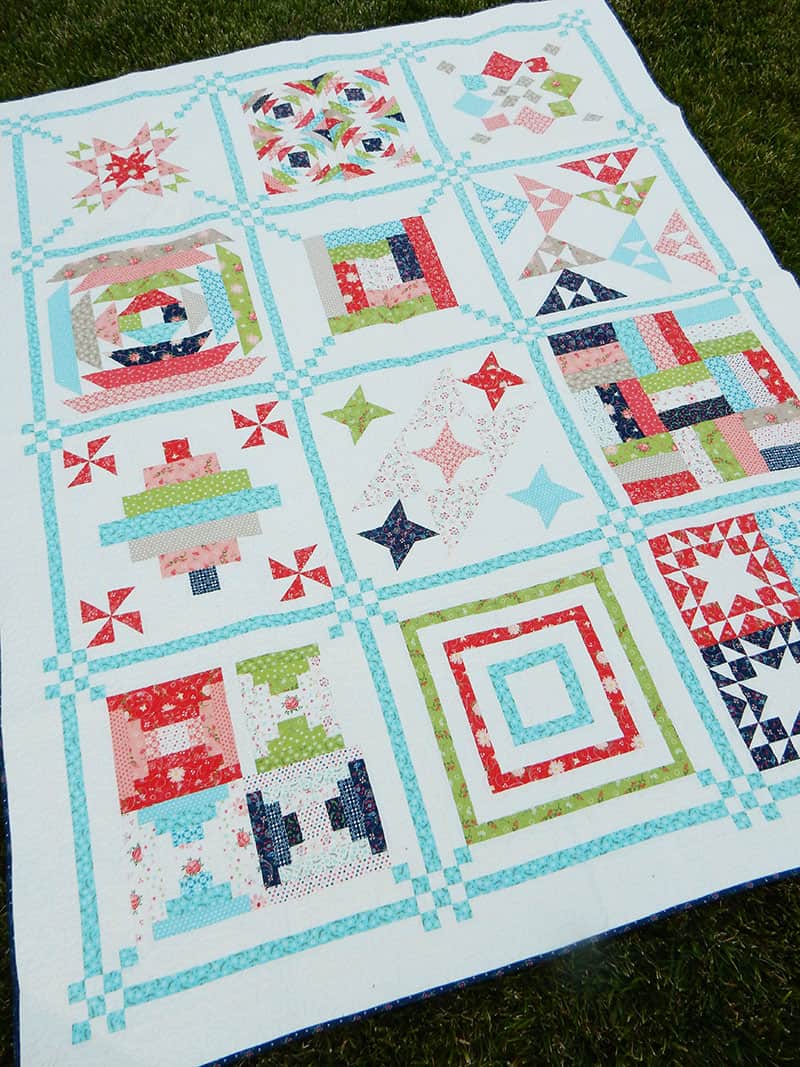 The Sunday Best Quilts Sampler Sew Along
Corey and I had lots of questions about our Sunday Best Quilts Sampler Quilt Along coming next month. We'll be sharing fabric requirements and the schedule very soon. We can hardly wait to begin this fun quilt along. I think I might need to make another version of this quilt as well! If you are wanting to make your version in Harper's Garden fabrics, they should be arriving in stores just in time to use them for the sew along.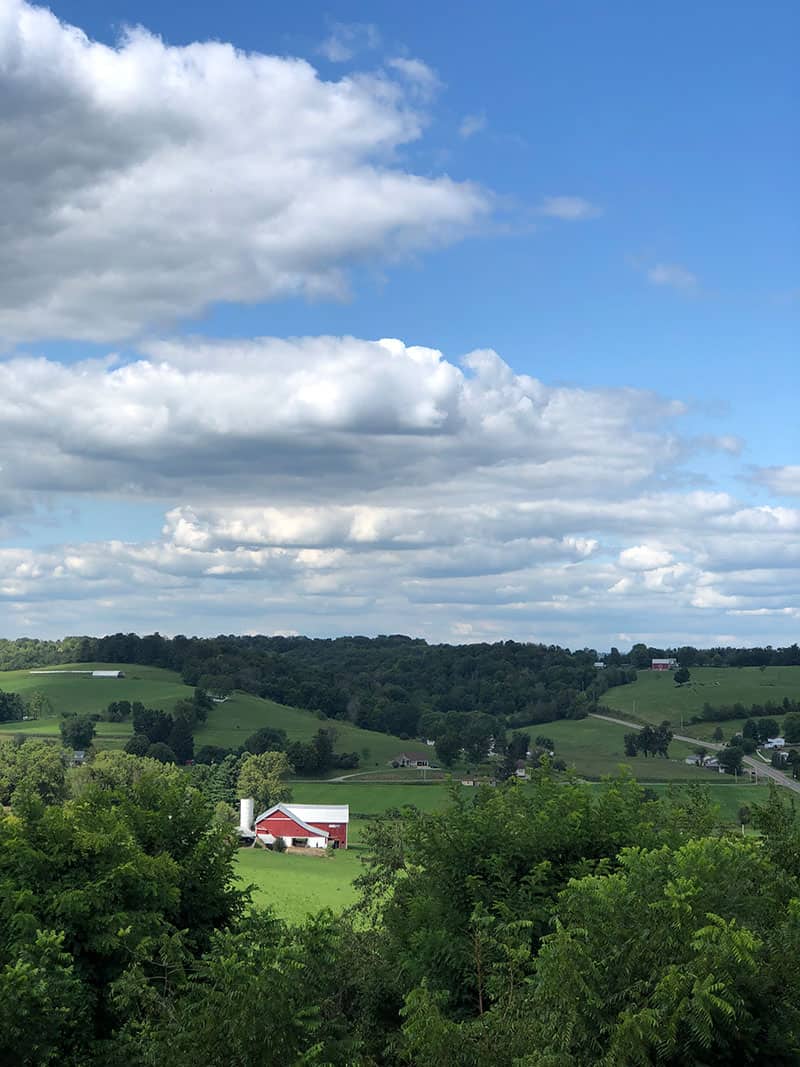 And…Home Again!
I had such a wonderful time at the Quilter's Gathering in Berlin event. I know that plans are already underway for next year's event, and I highly recommend it. I'm especially grateful that I was invited to participate and the bonus was that I got to spend some extra time with Corey Yoder and her lovely family. It really was a wonderful way to finish off my summer. Now that I'm home, it's time to get organized for all things for fall quilting!
Have you been to the Quilter's Gathering in Berlin before? Share in a comment below!
Happy quilting, and thanks so much for stopping by!