Hello and happy Thursday! I'm just finishing up the binding and photography on the final two Summer Sweet quilts I want to share, so I thought I'd stop in and share some more detailed photos of the beautiful colors and prints in this fabric collection. The Summer Sweet fabric color stories & prints are such a fabulous group that they definitely deserve an up-close look!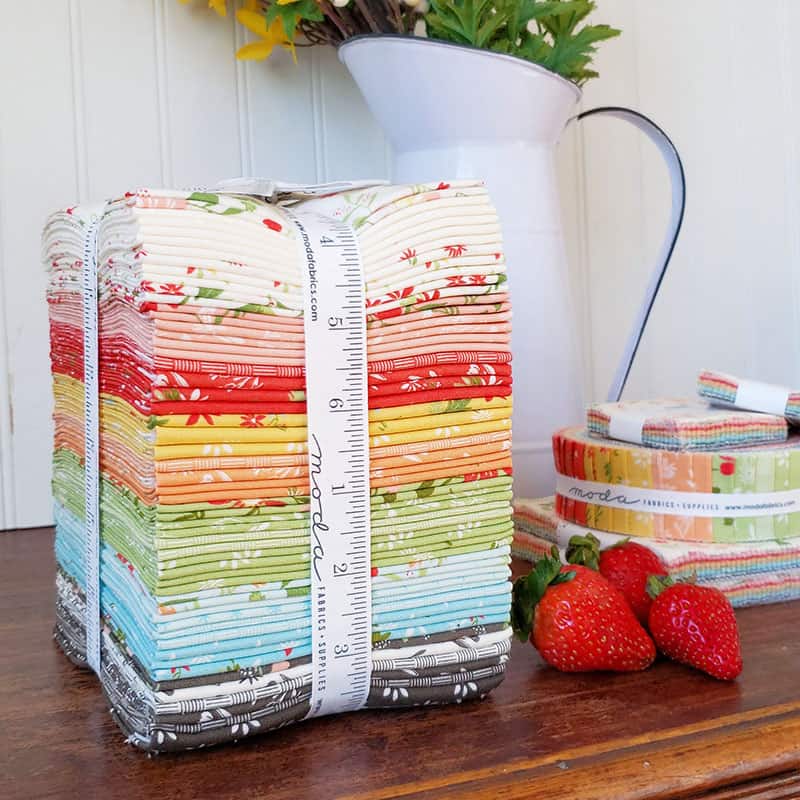 The Summer Sweet collection by Sherri & Chelsi for Moda Fabrics
To say we are head over heels in love with this group is definitely an understatement. Since first sharing this collection with you here, I've finished sewing six different projects and can hardly wait to start my next project. The collection is just so versatile with a lovely group of colors that are wonderful mixed together and that also play beautifully in a variety of combinations. UPDATE: Summer Sweet fabrics have shipped, and you can find them here!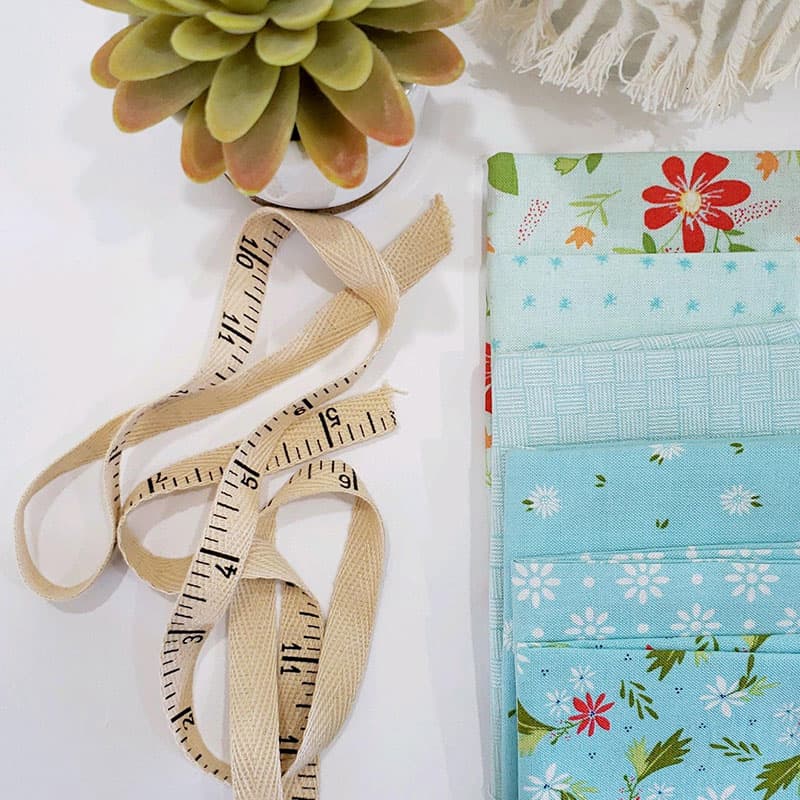 Sky Blue and Aqua
We have two different shades of blue included in the Summer Sweet fabric group: a lovely sky blue and a soft aqua. They work beautifully together and come in a variety of our florals and prints. My favorite in this group has to be the large floral in aqua pictured at the very top of the photo.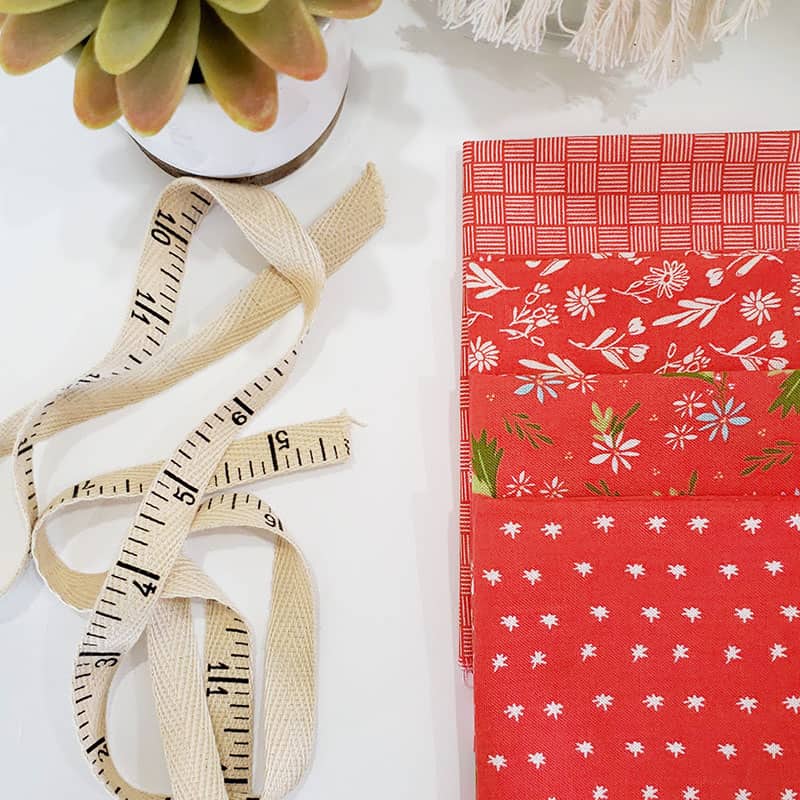 Geranium
We also included our signature geranium red color story in this collection, and it is available in four prints. I've loved using these while sewing…the second print from the top might be my favorite in this group!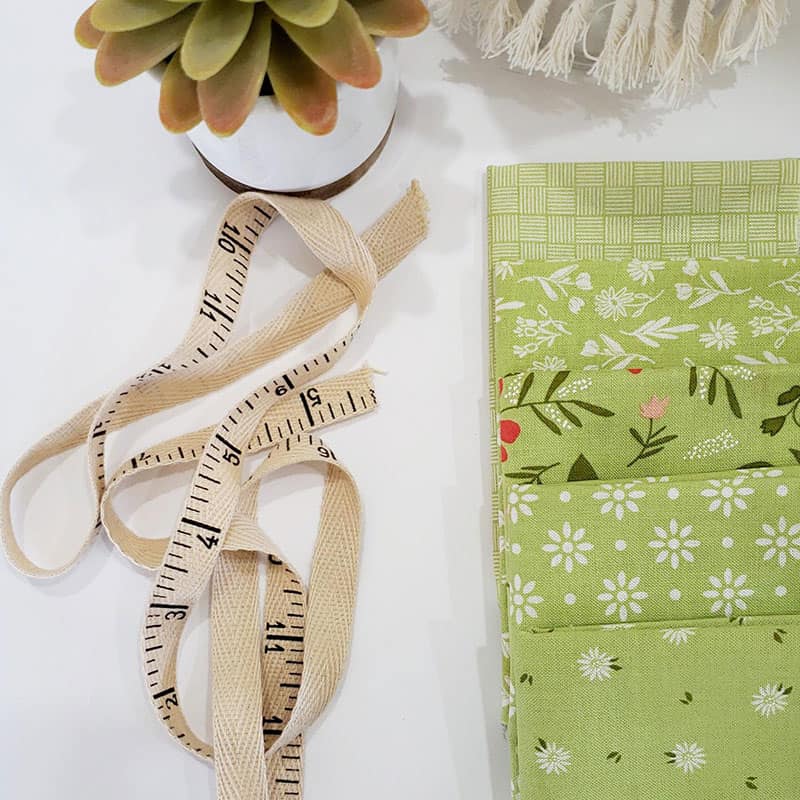 Leaf Green Prints
You can't go wrong with a summery green, and our Summer Sweet collection has this color available in five different prints. They are all delightful and have worked so well in each of the quilts.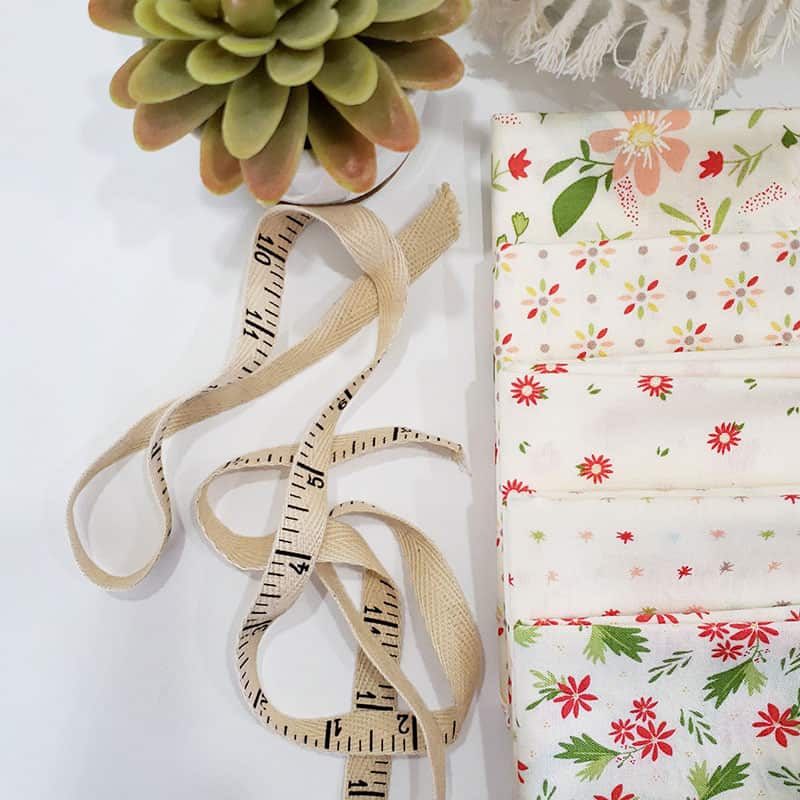 Low Volume Prints
Chelsi and I sure love our low-volume prints! We ensure there is a good mix of them in every collection. These prints are perfect for scrappy backgrounds and add so much texture to the mix. Not pictured is our tone-on-tone daisy flower print which has been an excellent background in so many of the quilts.
Just the Right Shade of Orange
We are pleased as can be with the orange prints in the Summer Sweet collection. They are the perfect shade for fall projects as well (oh, the pumpkin blocks I can make with these prints). But they are equally beautiful in any of our projects.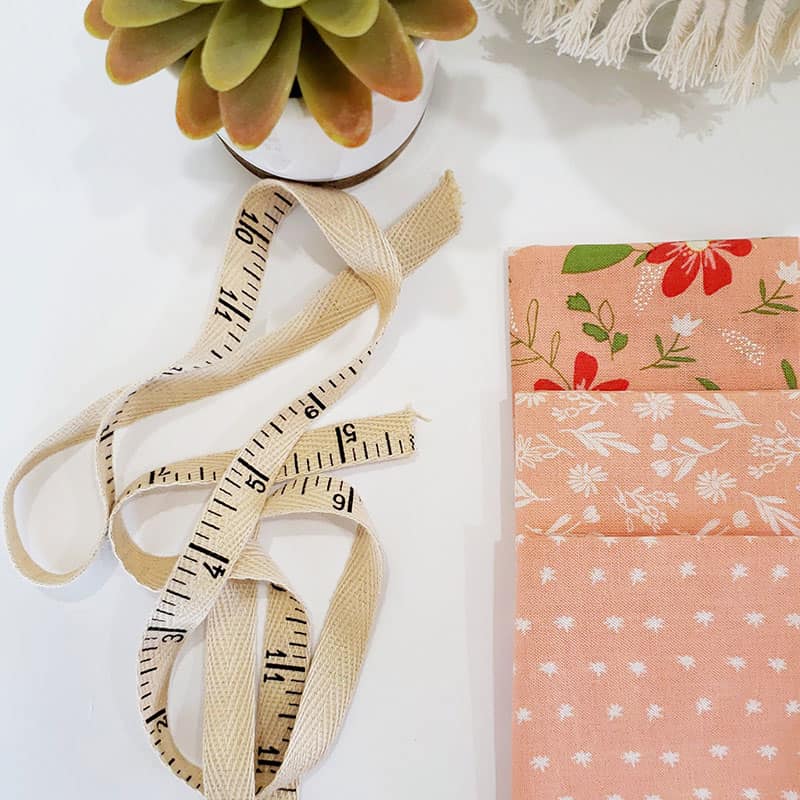 Soft Coral
We also included our signature soft coral palette in this collection. I'm delighted to have it in the large floral as well as the medium two-tone floral and the whimsical asterisk print.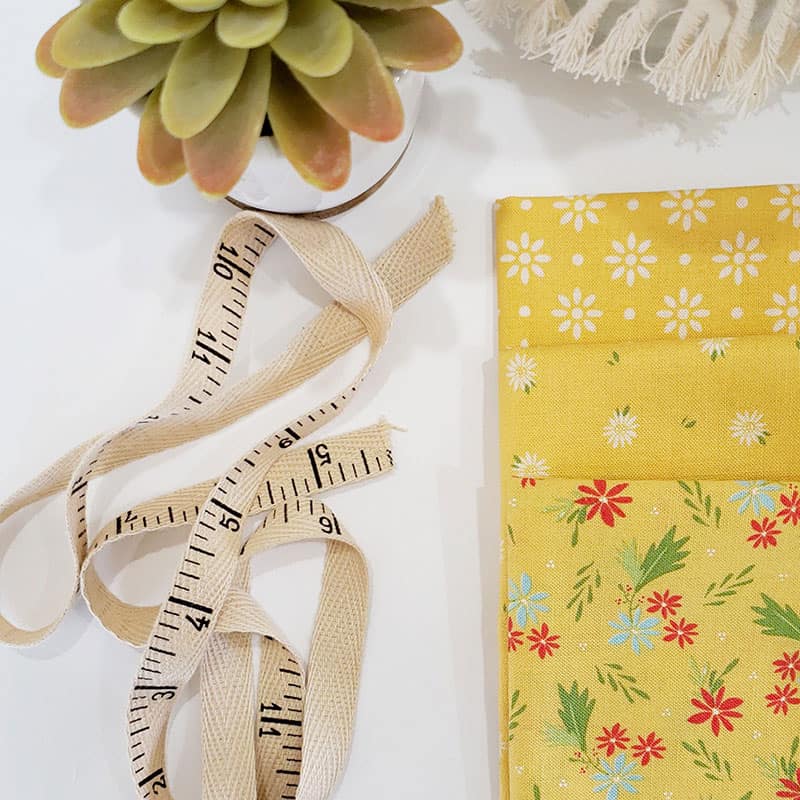 Sweet Summer Yellows
We're excited with this new-to-us shade of yellow and feel like it offers just the right touch of sunshine to our collection. Of course it had to be included in the daisy flower and the smaller daisy prints!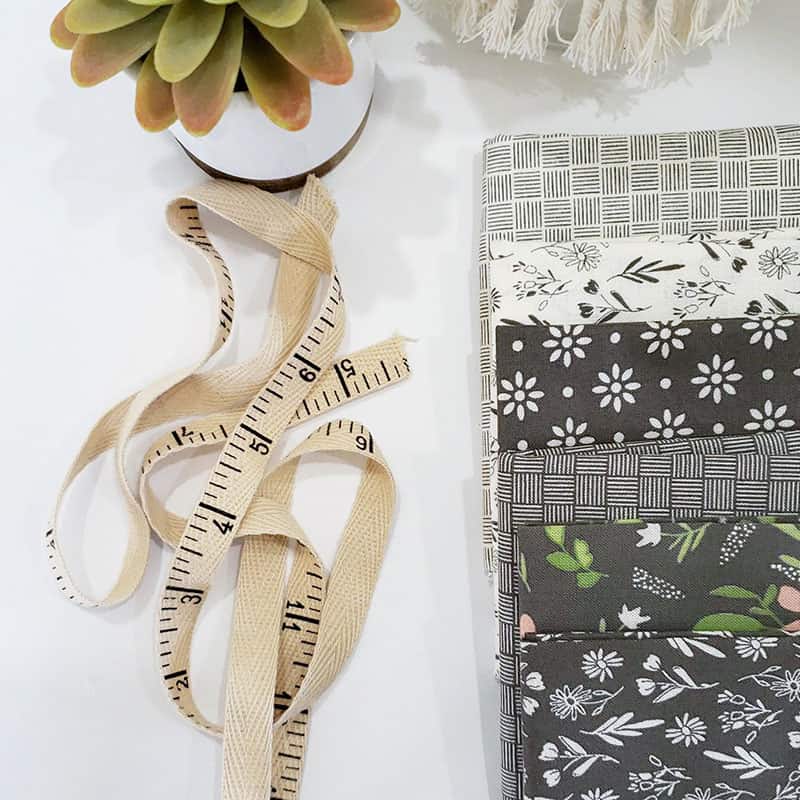 The Loveliest of Greys…
We are also very excited to include a new shade of grey to our collection. In fact, we loved this particular grey so much that we chose to use it for six of the prints in our collection. Each one of these prints have been so very versatile, and I'm excited to make some projects using just this colorway very soon!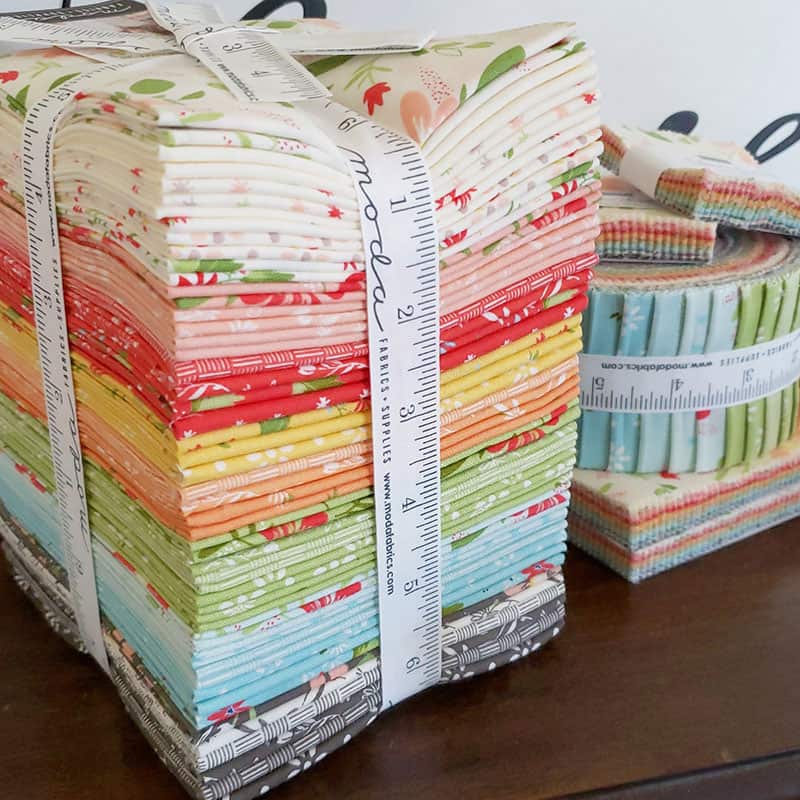 I hope you've enjoyed a closer look at the Summer Sweet fabric color stories & prints. It is just a delightful collection. I will be offering kits for three of the new patterns (more on that later) and will also have pre-cuts and some backings available. Pre-orders for the fat quarter bundles are in the shop now with a $25 deposit now and the balance billed one week before they ship in January. The fat quarter bundles also include free shipping (find them here)!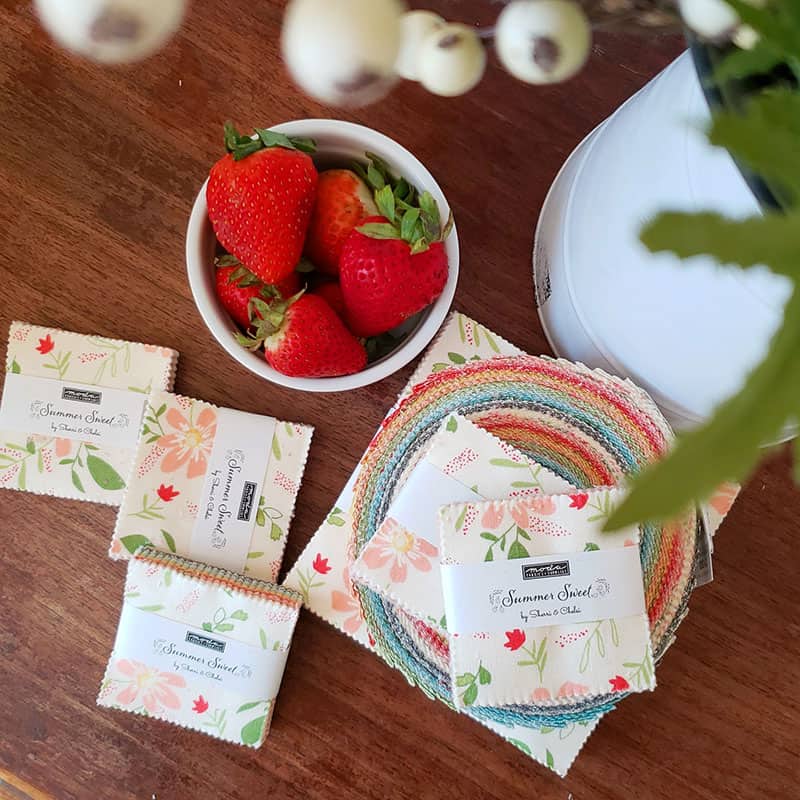 Have you used any Summer Sweet fabric in a recent quilting project? Share in a comment below!
Happy quilting, and thanks so much for stopping by!