Hello, friends! Today I'm sharing my Quilt Works in Progress September 2023 post with a round-up of most of the things I've been working on over the past several weeks. I'm excited to share what I have finished along with some ideas for what I'm working on next!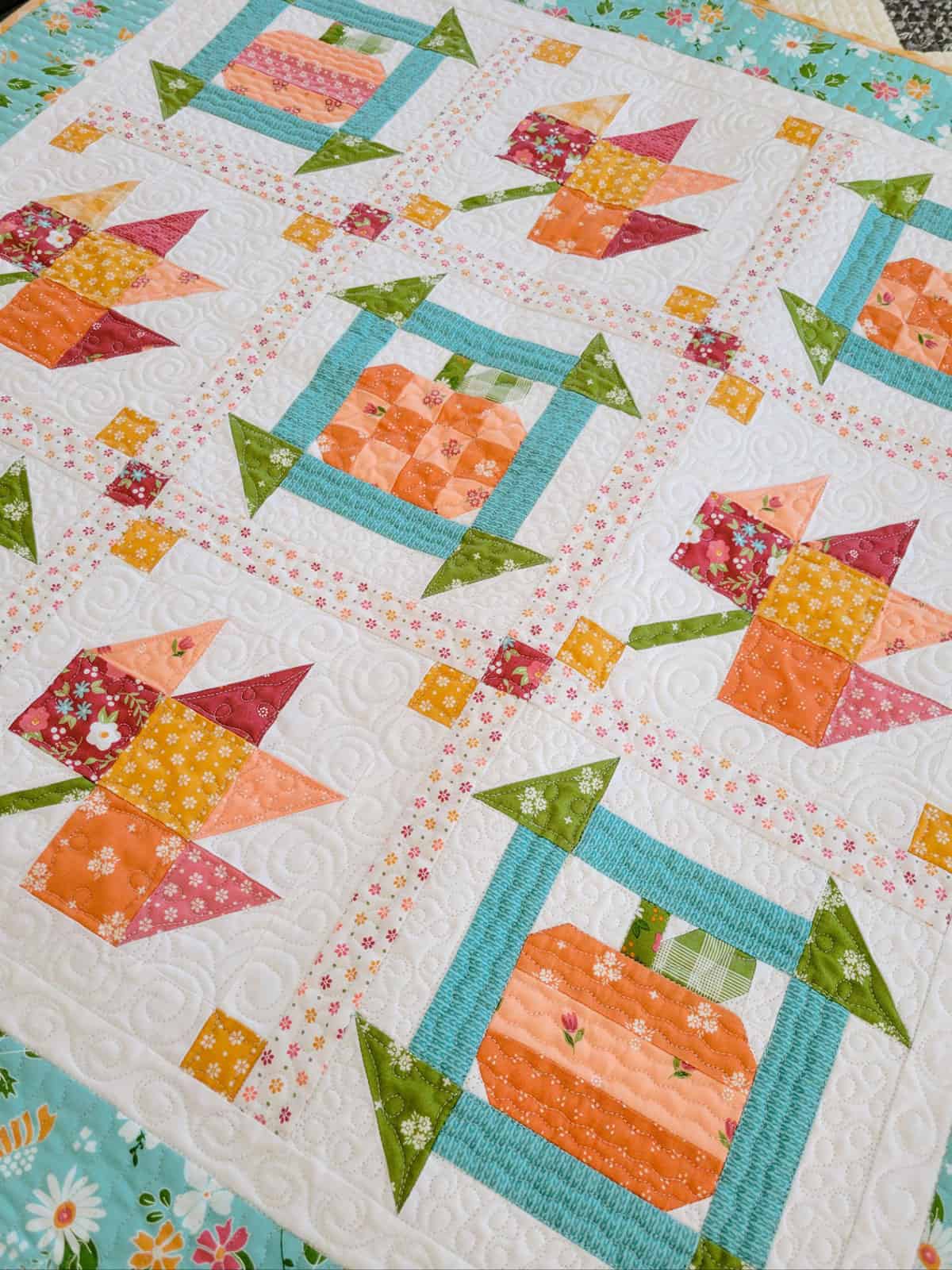 Quilt Works in Progress September 2023
Small Projects
I've been working on a lot of little things this month in order to get my home decorated for fall with projects from our Bountiful Blooms collection. (You'll see our Bountiful Blooms fabrics in most every photo today)! I've been making potholders, table toppers, table runners, and more! Here are a few of the links for the small projects and things I shared on today's video: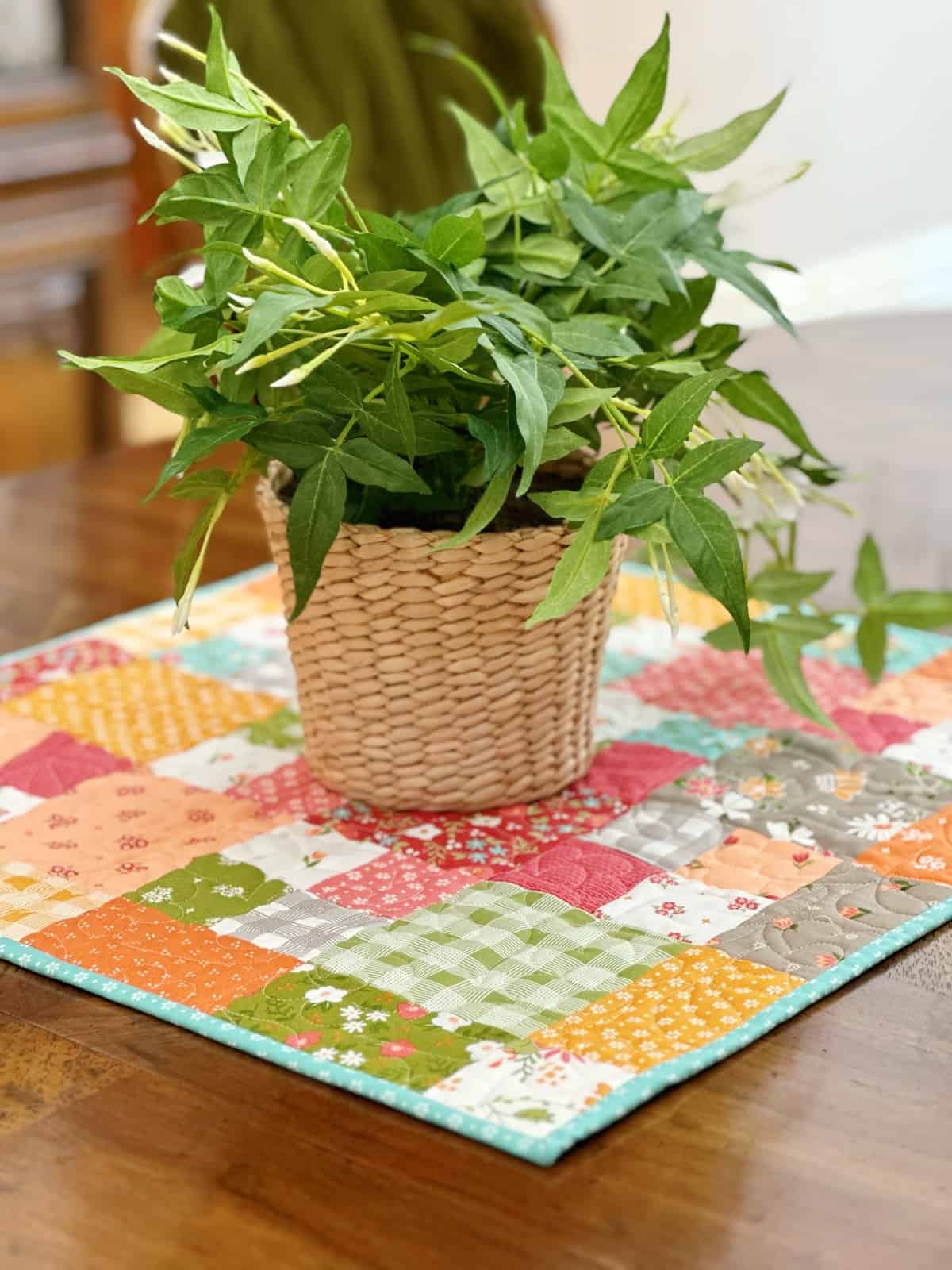 For the Table
Along with my Bucket List Mini Table Topper (below), I've also made one of my Charm Pack Table Toppers in Bountiful Blooms and another Mini Brick Road Table Runner with Bountiful Blooms.
September Works in Progress Video
Watch this month's works in progress video above or go here to watch on our YouTube channel. You'll see the projects I'm working on up close and hear more of my thoughts on each one in the video.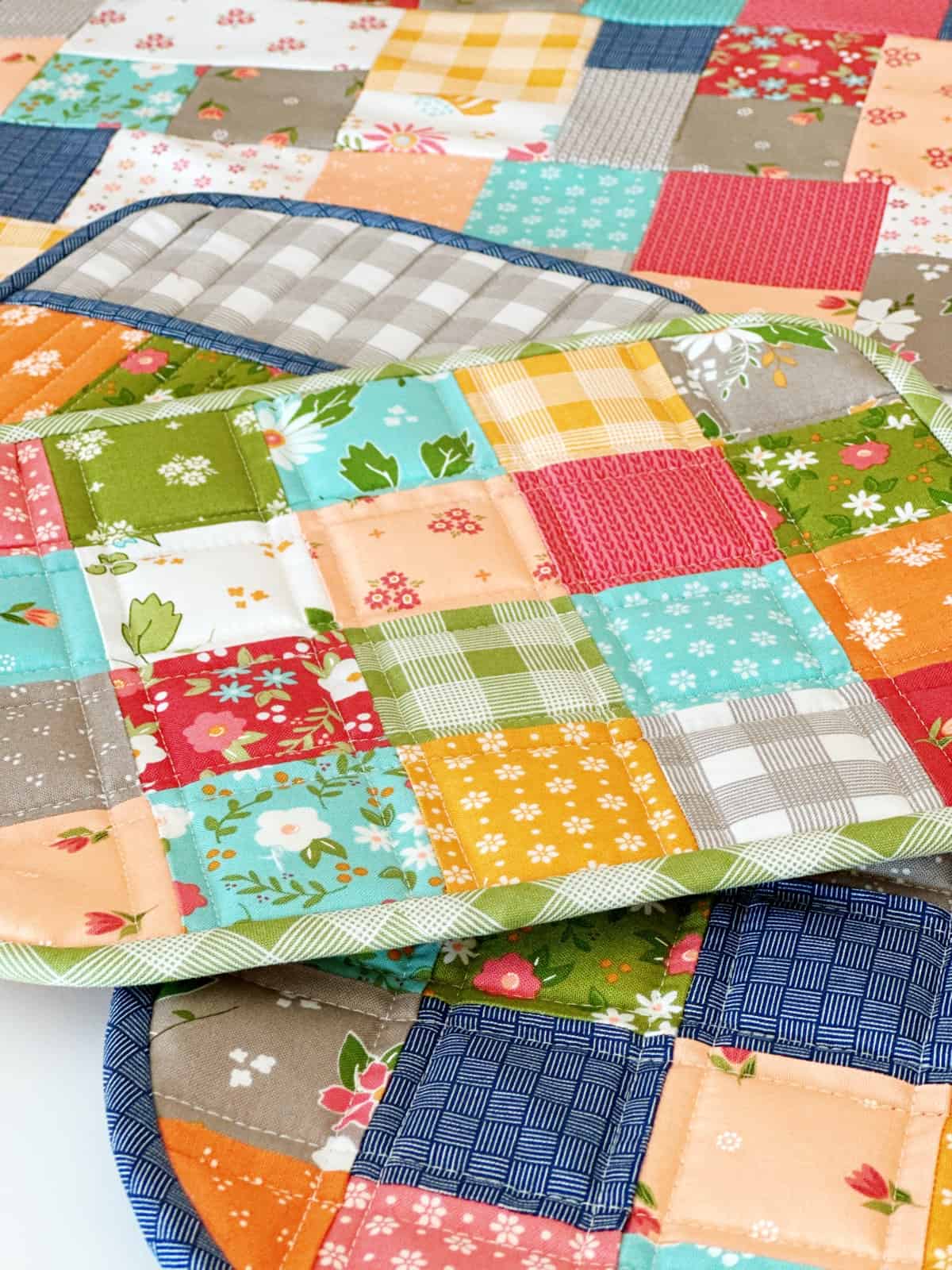 Working on Next
If you've been following here, you'll know that the Moda Blockheads 5 has just started. I'll be working on those blocks, and I'm also working on finishing up my 2023 Block of the Month in the next week or so! I've also got some new projects in mind to get ready for the Christmas season. And, as I mentioned in the video, I'm also trying to get my Designer Mystery Blocks finished up soon. Stay tuned!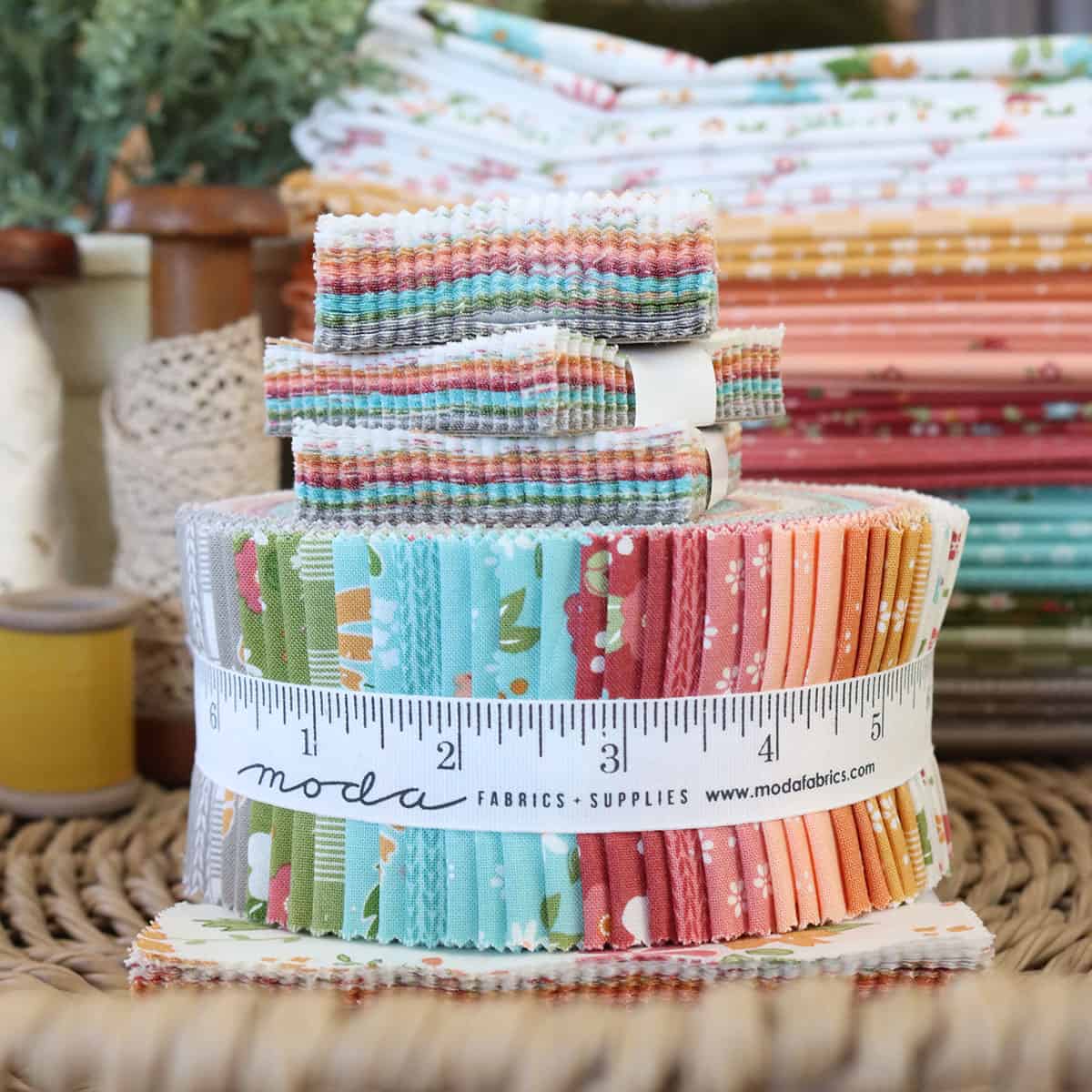 Thanks so much for stopping by for today's Quilt Works in Progress September 2023. Post. If you are looking for the previous posts in this category, you can find them here.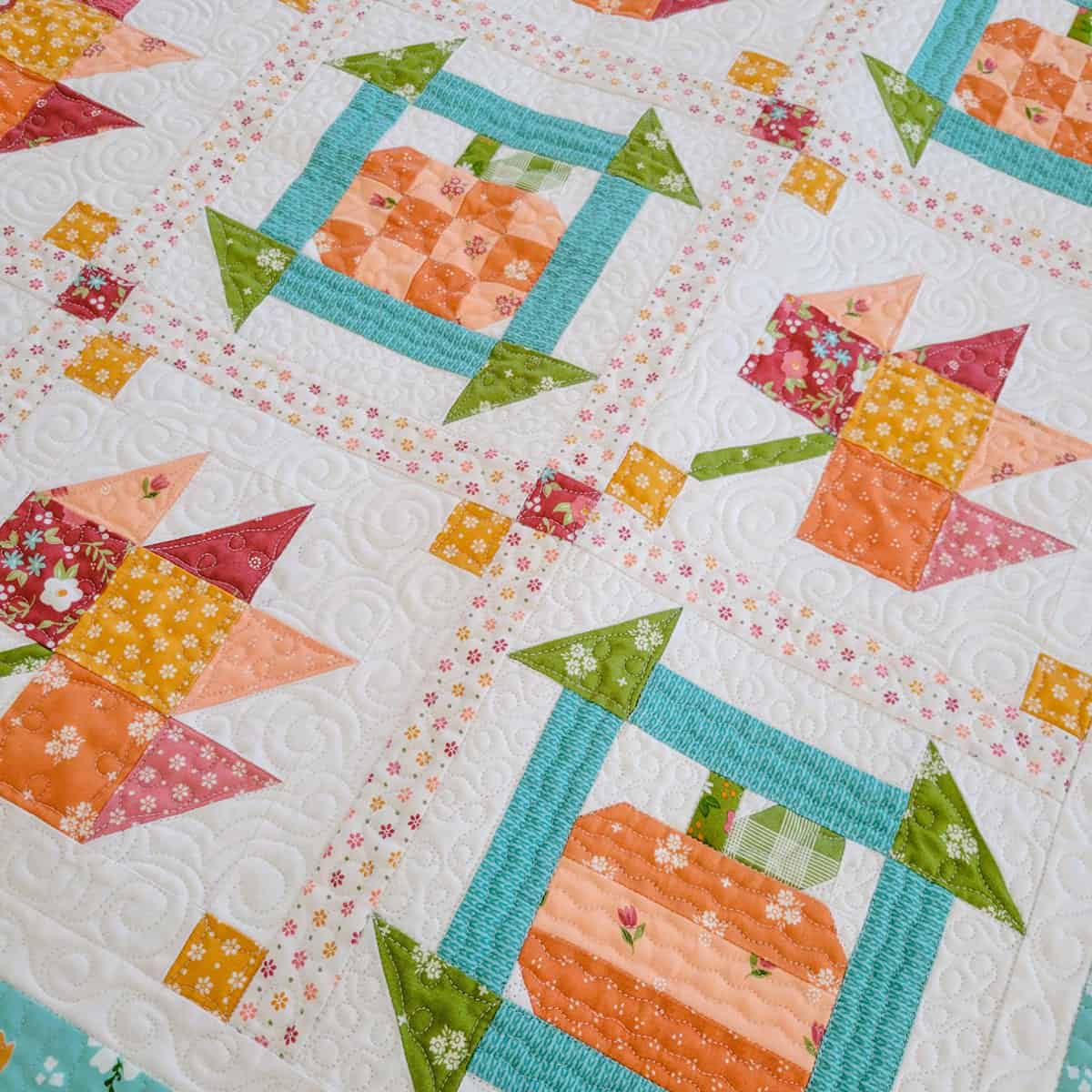 Happy quilting!