Hello, friends! Today I'm sharing Moda Blockheads 5 Block 2 which is a delightful star block from Joanna Figueroa. If you're just learning about these blocks–no worries! There is still time to join in and sew these delightful free blocks. Find all of the details about the sew along and tips for this week's blocks below.
Moda Blockheads 5 Block 2
Block 2 Details
First, I've been getting a lot of questions about the fabrics I'm using for my Blockheads 5 blocks. For these blocks I'm using our Strawberry Lemonade collection which will be available in January 2024 (hopefully earlier–at the end of the year, though)! And I'm making both the 12″ and the 6″ finished blocks each week and varying the colors between the two sizes so I'll have a nice well-rounded mix of prints and colors with my finished group. I'm pretty sure I'll be saving all of the blocks from the first group of blocks to combine with the blocks that will be shared in 2024. Below you'll find a few notes for this week's block:
To save time and increase accuracy, use strip piecing for the four-patch corners. Cut 2 ½″ x 21″ strips of the light and dark for the 12″ finished block and 1 ½″ x 14″ strips of light and dark for the 6″ finished blocks to use this method.
The pieces for the triangle units are oversized to allow for trimming! Yay! It should be easy to get these sized perfectly.
I used five different prints in my blocks to create an even more scrappy look.
And finally, using a directional or focus print for the center square is a great idea. I love the pink flowers and stems as the focal point for my 12″ block.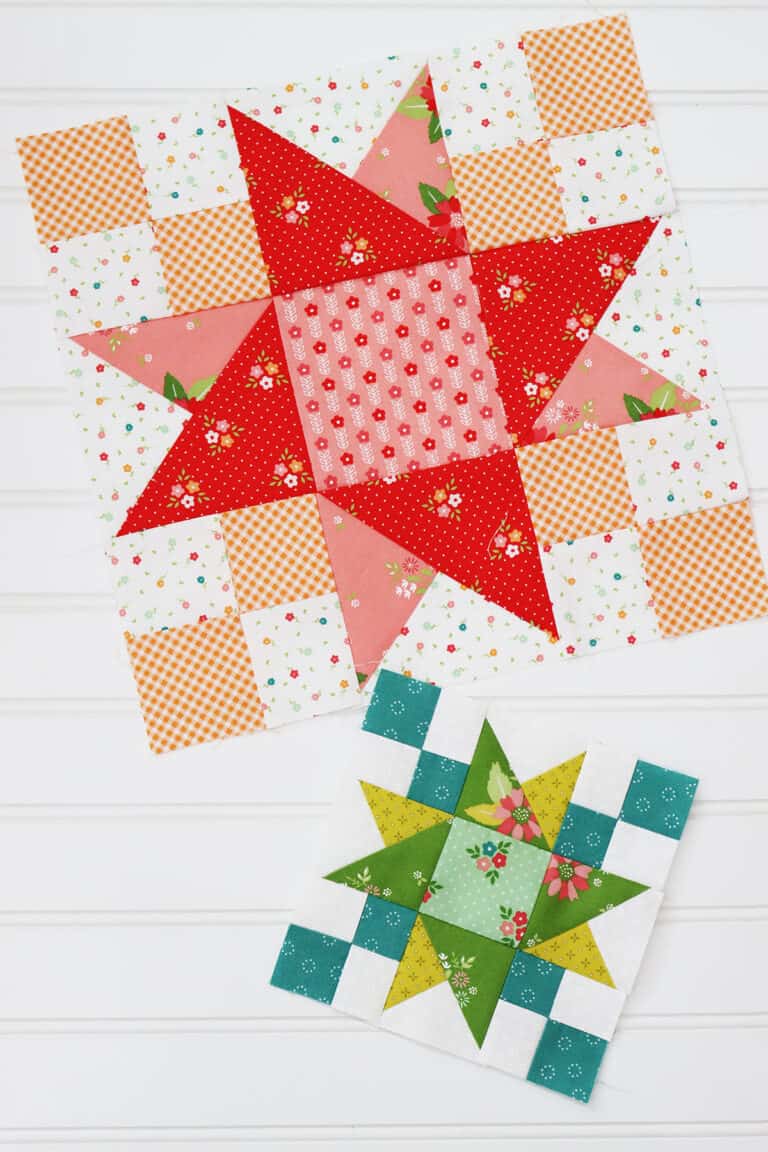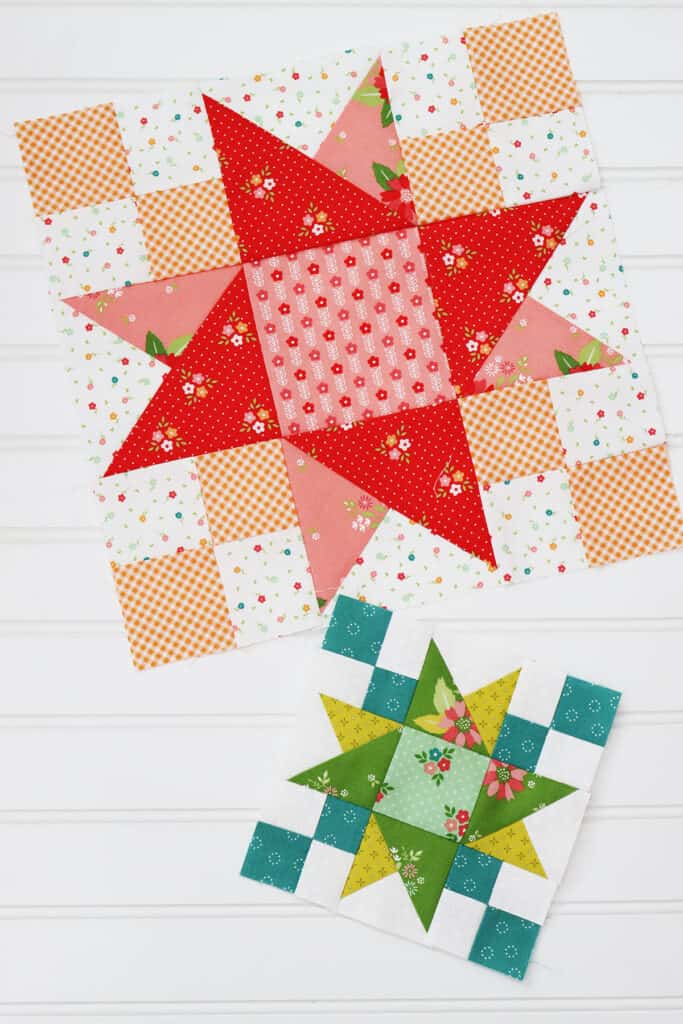 Blockheads 5 Sew Along Details
Below you'll find all of the necessary information if you're just joining in or need to catch up. I'll post these links each week for your reference: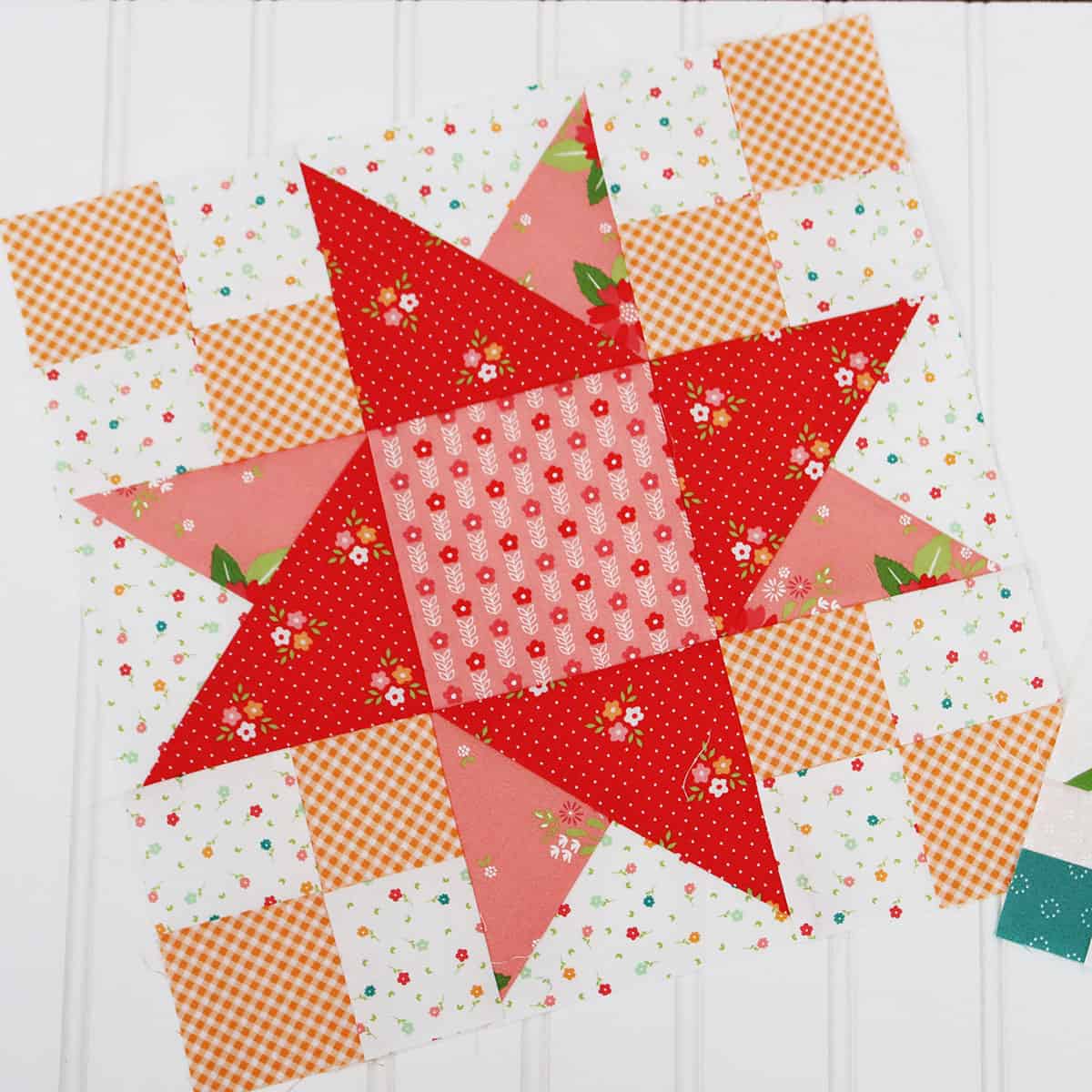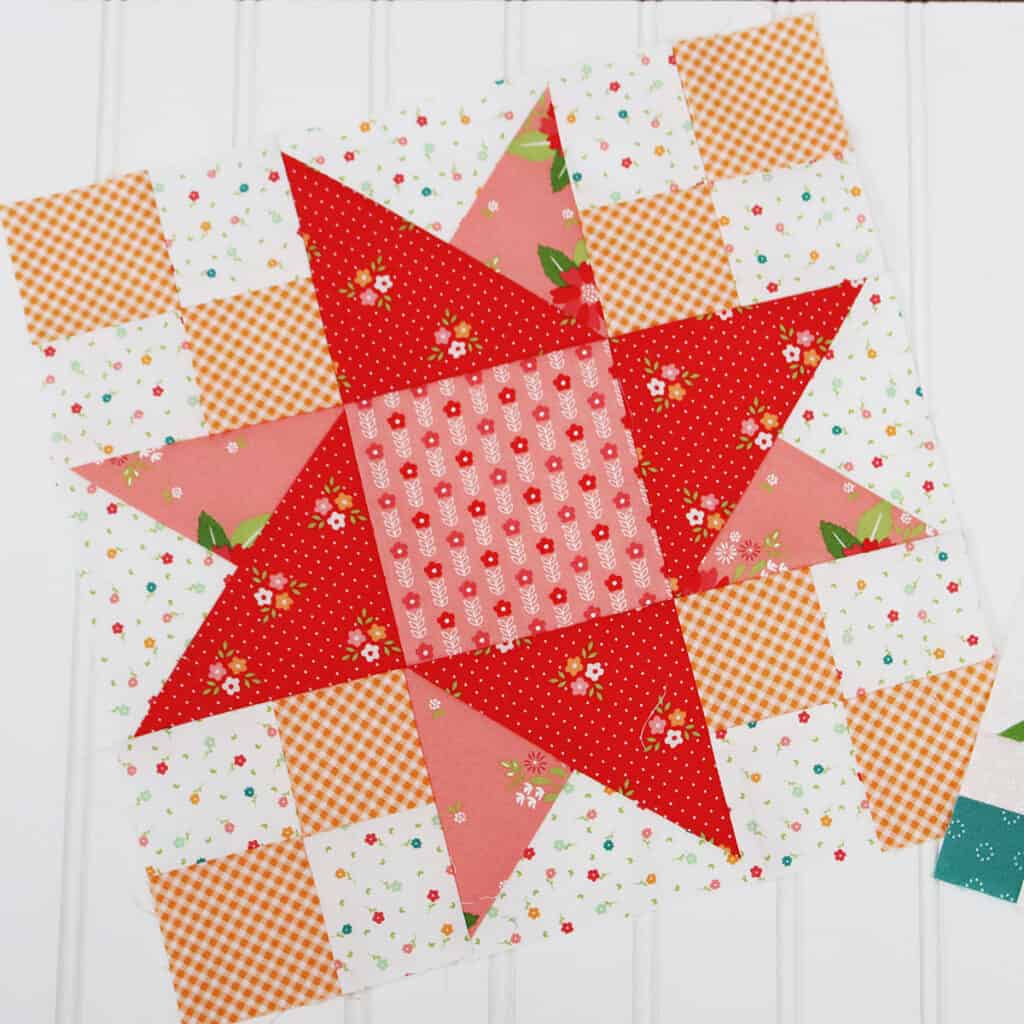 Thanks so much for stopping by for this week's block. Next week's beautiful block 3 will be shared on Wednesday, September 27th. And find all of my previous posts in the Blockheads 5 series here.


Happy quilting!