Hello, friends! Thanks so much for stopping by for today's Quilt Works in Progress November 2023 post. I know this is a busy week and that the holidays are just around the corner. So, I hope you might find some small project inspiration for your own holiday sewing in today's post.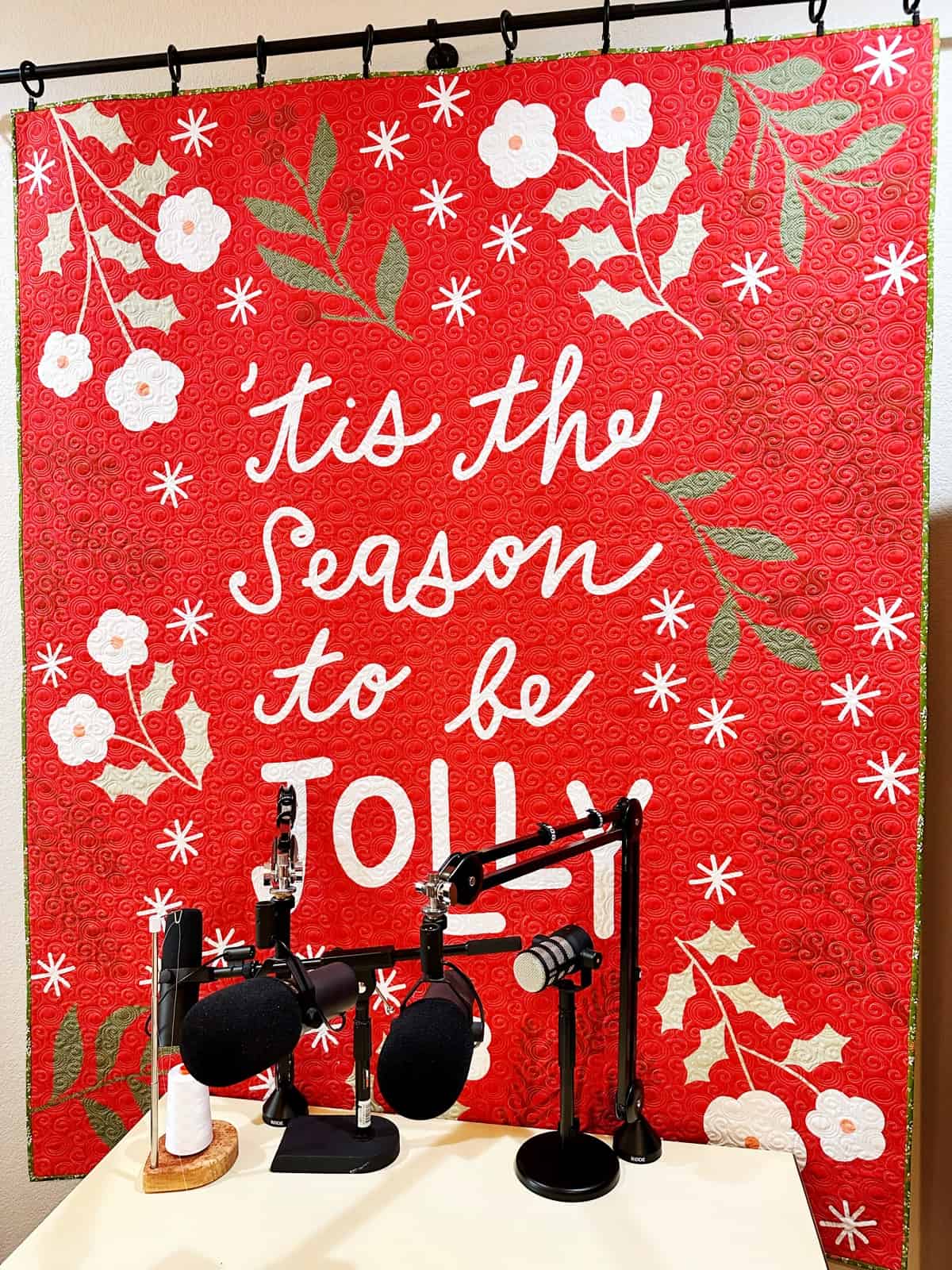 Quilt Works in Progress November 2023
Moda Blockheads 5
I finished up my final blocks for the first round of Moda Blockheads 5 right after I returned home from Quilt Market. You can see all of my first-round blocks on this post. I'm actually not going to set them together yet but will save them to add to the blocks we sew when round 2 begins in January!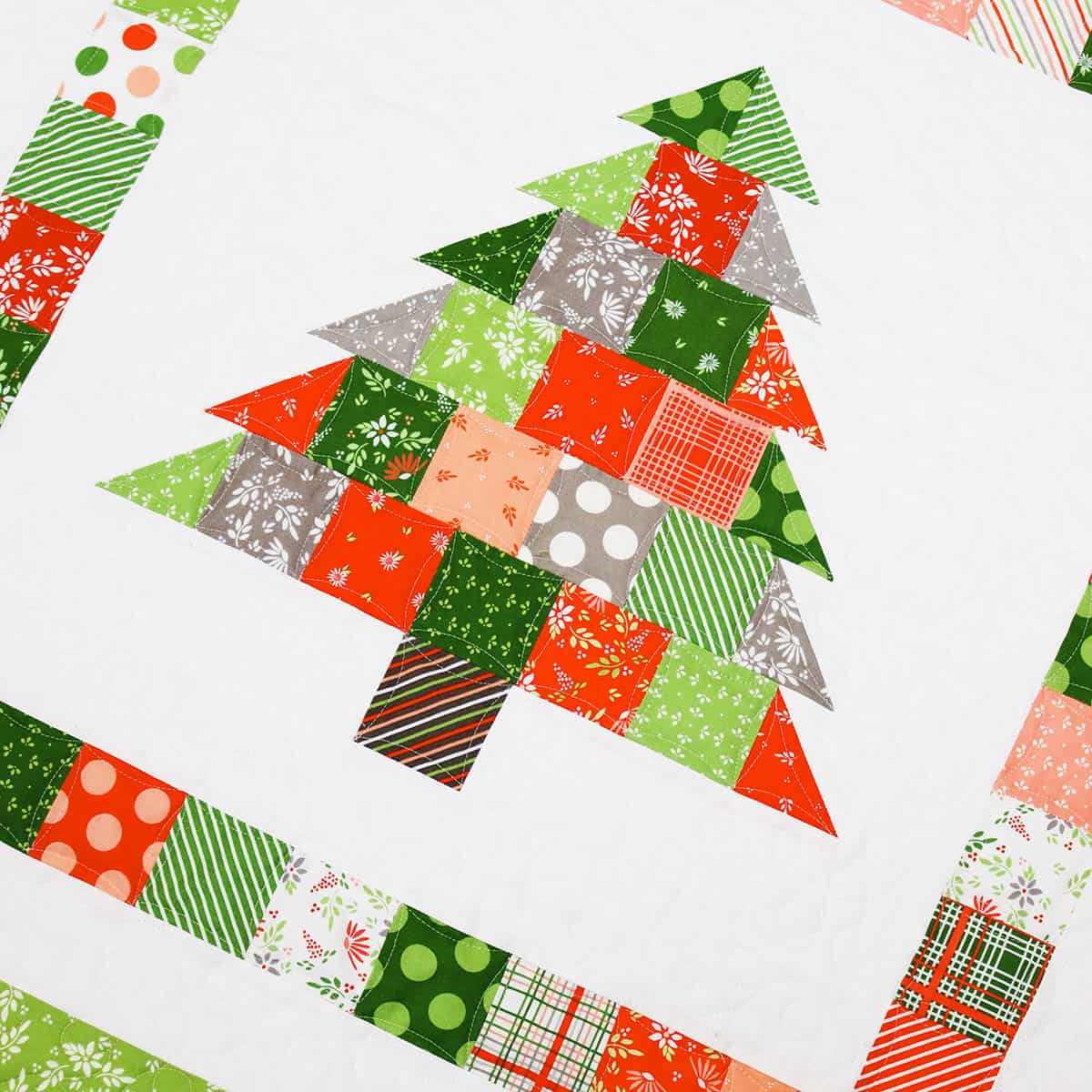 Christmas Wall Hanging (Free Pattern)
I had a ton of fun putting together the Mini Charming Christmas wall hanging last week. And this one is a free pattern from Fat Quarter Shop. I did add a 2 ½″ (cut) border on all sides to make the quilt fit my space. I'm super happy my friend Vicki was able to get it quilted so quickly! You can find the Mini Charming Christmas Wall Hanging PDF here.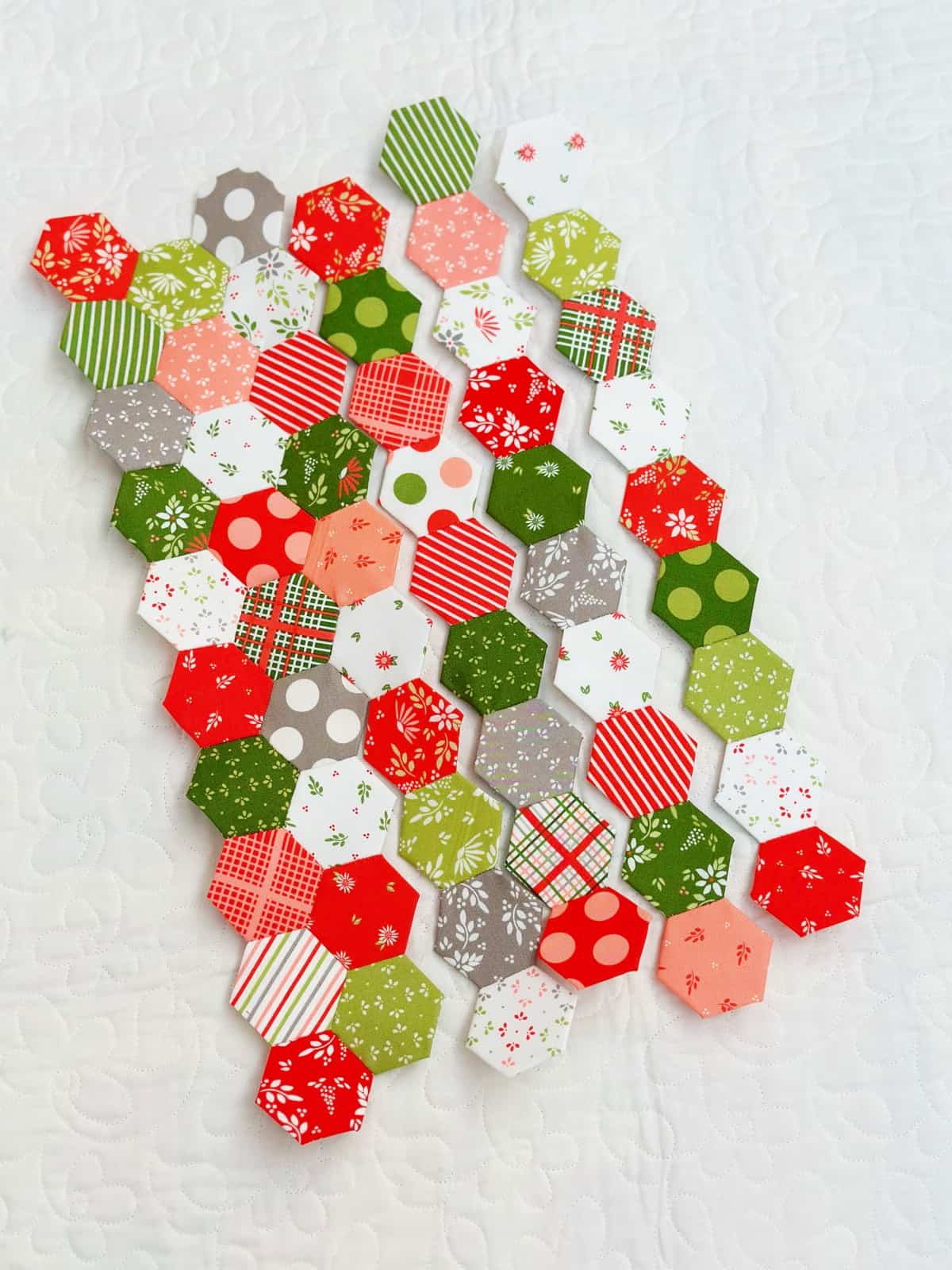 Christmas Small Gifts & Projects
I've also been working on some small gifts and projects including some small bags for friends and family and a hexagon stocking project that I've wanted to make for quite a long time. You can hear all of the details about the hexagon project in this month's works in progress video below or on YouTube here.
I'm also making some darling very simple Christmas ornaments using these wood cut outs and squares of fabric from our Favorite Things fabrics. You can also hear more about this project in the video. And you can purchase the wooden ornaments here.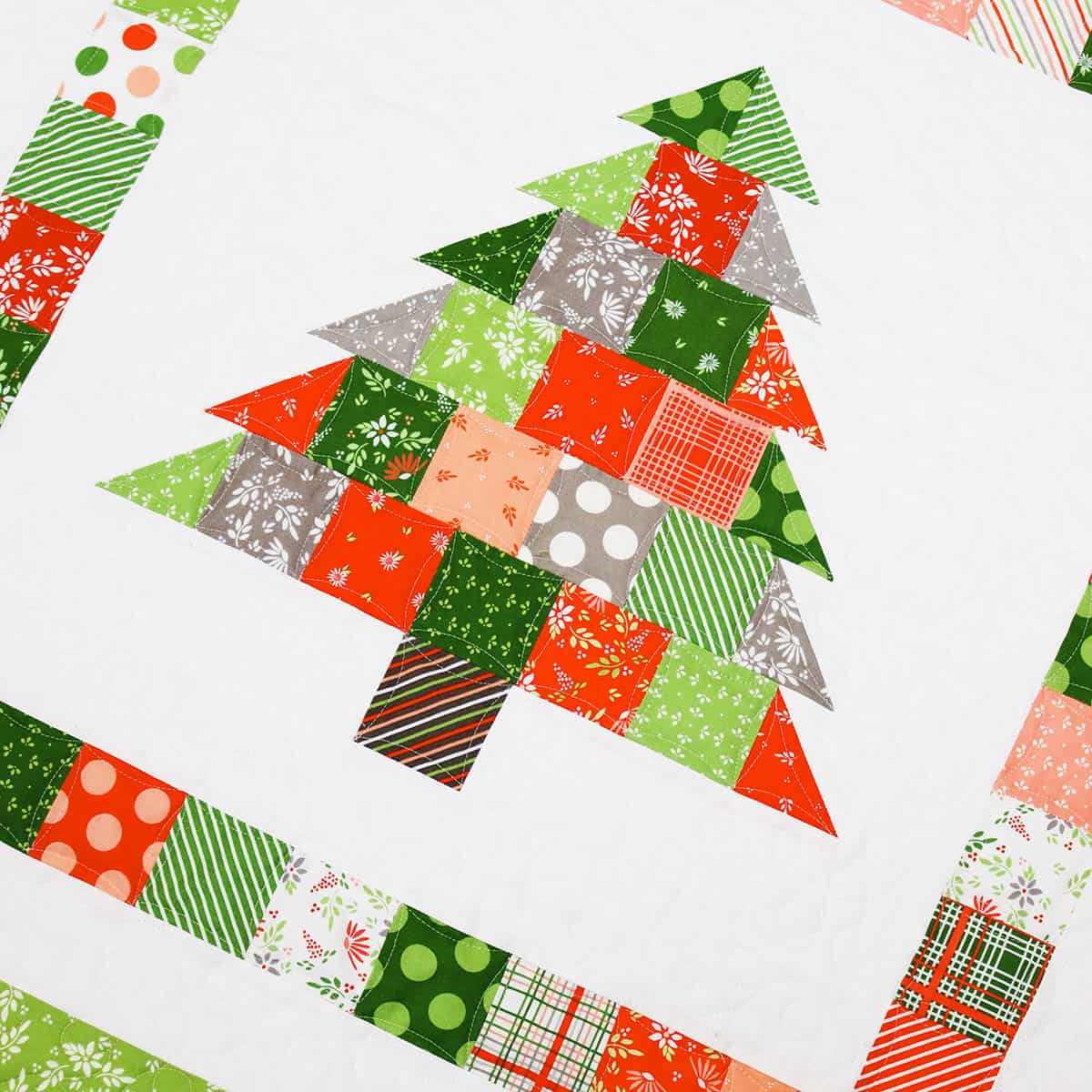 Christmas Pillows
I've been wanting to add a couple of Christmas pillows to my collection this year using the free project patterns I shared earlier this year. I'm hoping to make both of the following very soon:
These will both be a lot of fun to make using our Favorite Things collection.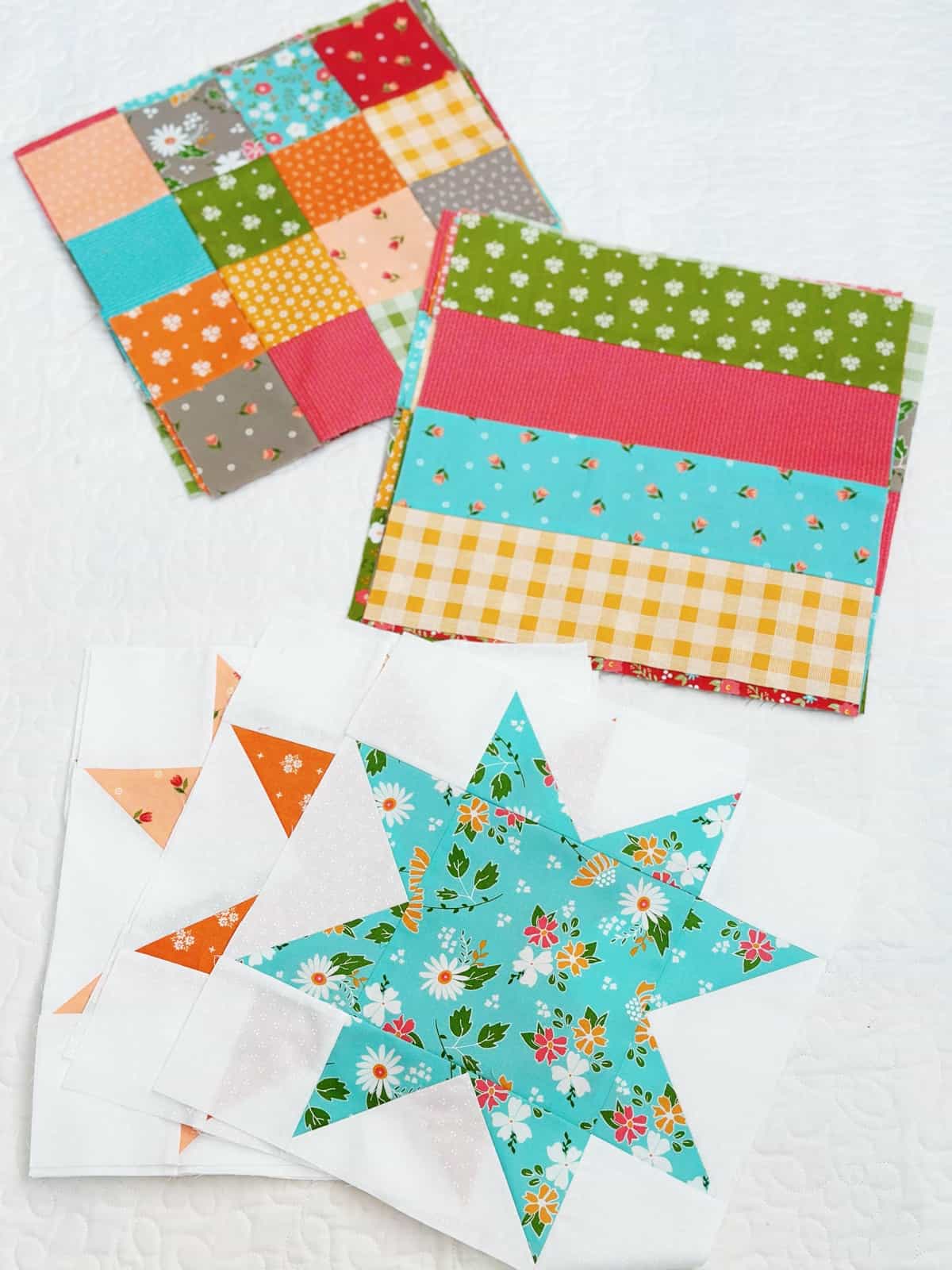 All American Sew-Along Blocks
And I've been sewing along with my daughter Chelsi's All-American pattern sew along using our Bountiful Blooms fabrics. I plan to get this one finished before the end of the year and then off to be quilted in January. I love this fabric collection and can't wait to have this nice-sized quilt to have to use in our family room.
Thanks so much for stopping by–happy quilting!