Hello, friends! Today I'm sharing my Quilt Works in Progress May 2022. The beginning of this month has been nice and relaxing, but things are about to get a lot busier here. Our sample yardage for a fabric collection we'll be sharing this summer has arrived, and it's time for me to start sewing some quilts and projects with those fabrics. I did get a few things finished up since I last reviewed works in progress, and some older quilts recently arrived home that I'm also sharing today.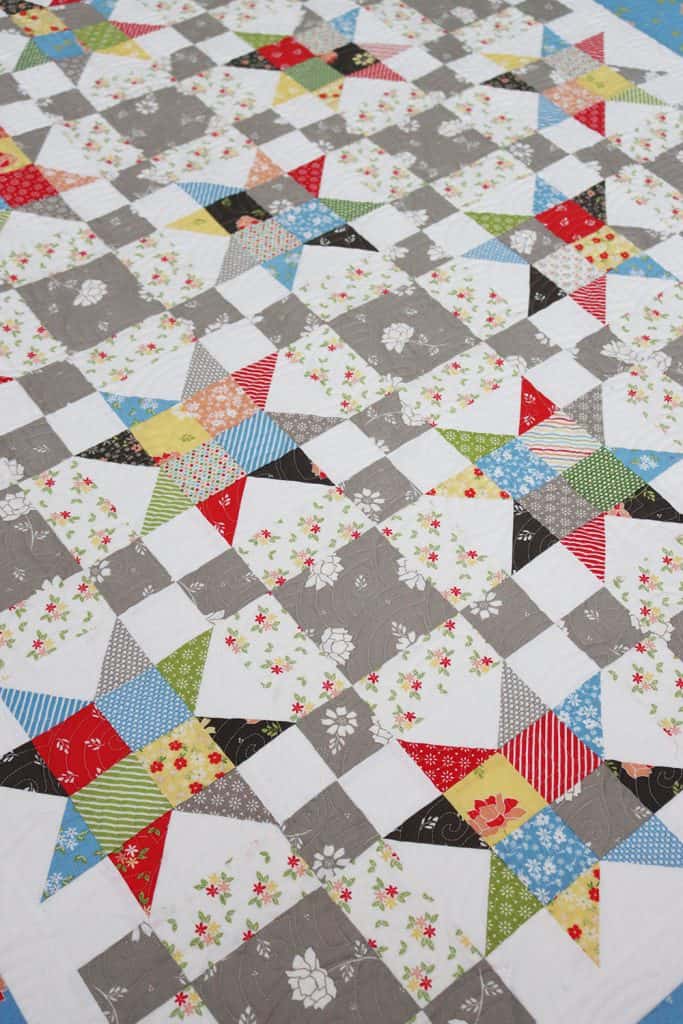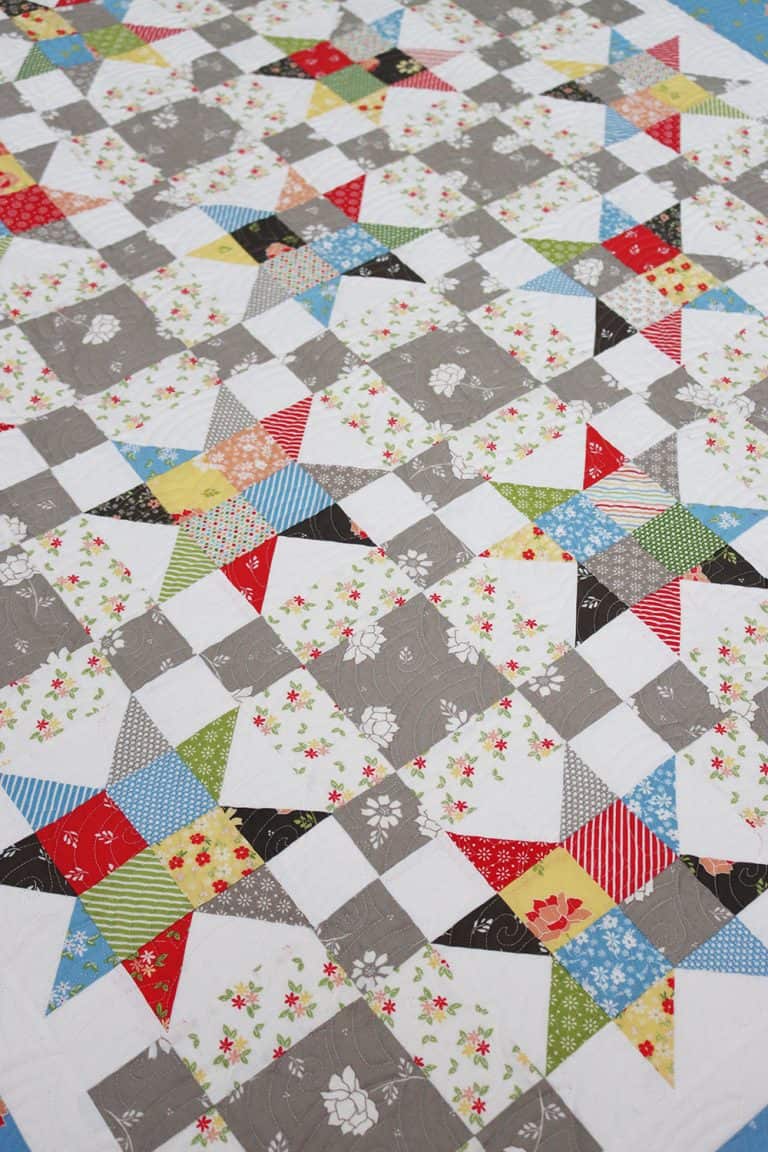 Quilt Works in Progress May 2022
Bucket List Lap Quilt
First of all, I finally finished up my Bucket List lap quilt in our Emma collection fabrics (pictured above left). You might remember that I shared the Bucket List mini (above right) with our Seashore Drive collection last summer. The patterns are finished up and include directions for both quilts. Find the Bucket List pattern in paper and PDF here.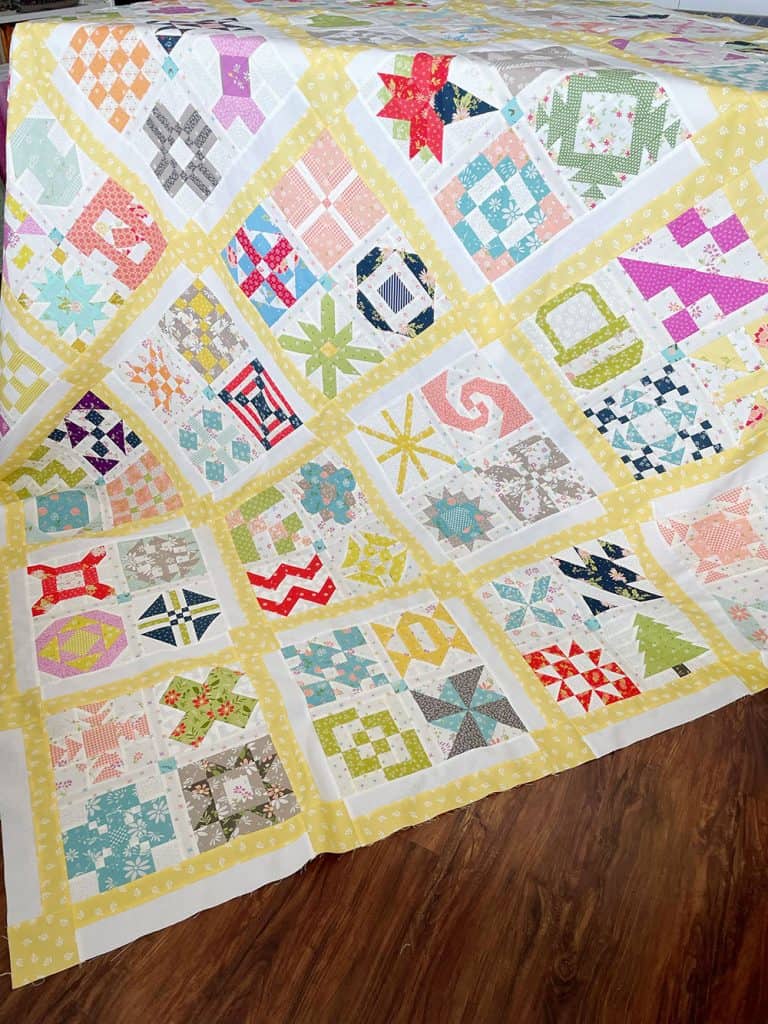 Sampler Spree Quilt Top
I've been working on my Sampler Spree quilt blocks for nearly a year and have really enjoyed this long-term project. With the arrival of the new fabrics, though, I realized it was time to get this one finished up. I actually had the rows sewn together early in the month but just a few days ago set the rows into the finished quilt. I can't wait to see this one quilted. The yellow block sashing makes it such a bright and happy spring and summer quilt. You can find my previous Sampler Spree quilt block posts here. And you can find the Sampler Spree quilt book here.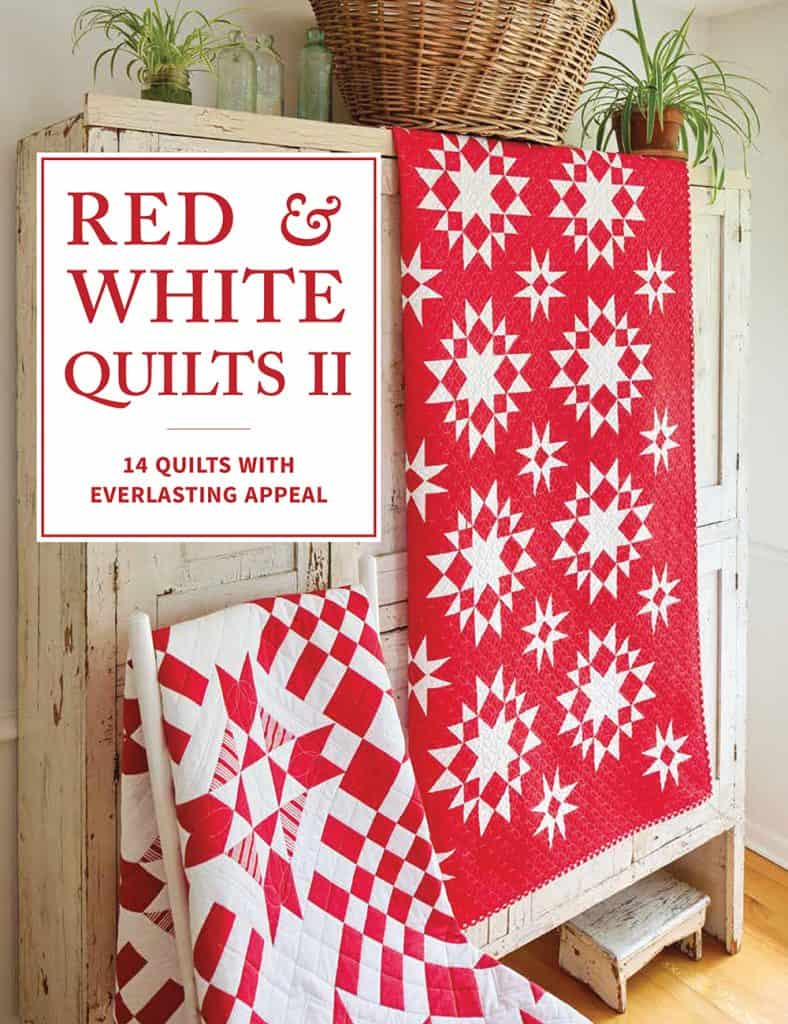 Tribute Quilt
My red and white "Tribute" quilt from the Red & White Quilts II book arrived home this week, and I am thrilled to have it home. I used a variety of red prints from several of our collections for this quilt. The other quilts in the book are absolutely gorgeous and the photos are beautiful as always. Find the Red & White Quilts II book here.
Coral Garden Quilt
And my Coral Garden quilt from the new Moda All-Stars Snuggle Up book also just arrived home recently. It was so fun to get this back after over a year away–and this book also has many fabulous quilts included in it! Find the book here.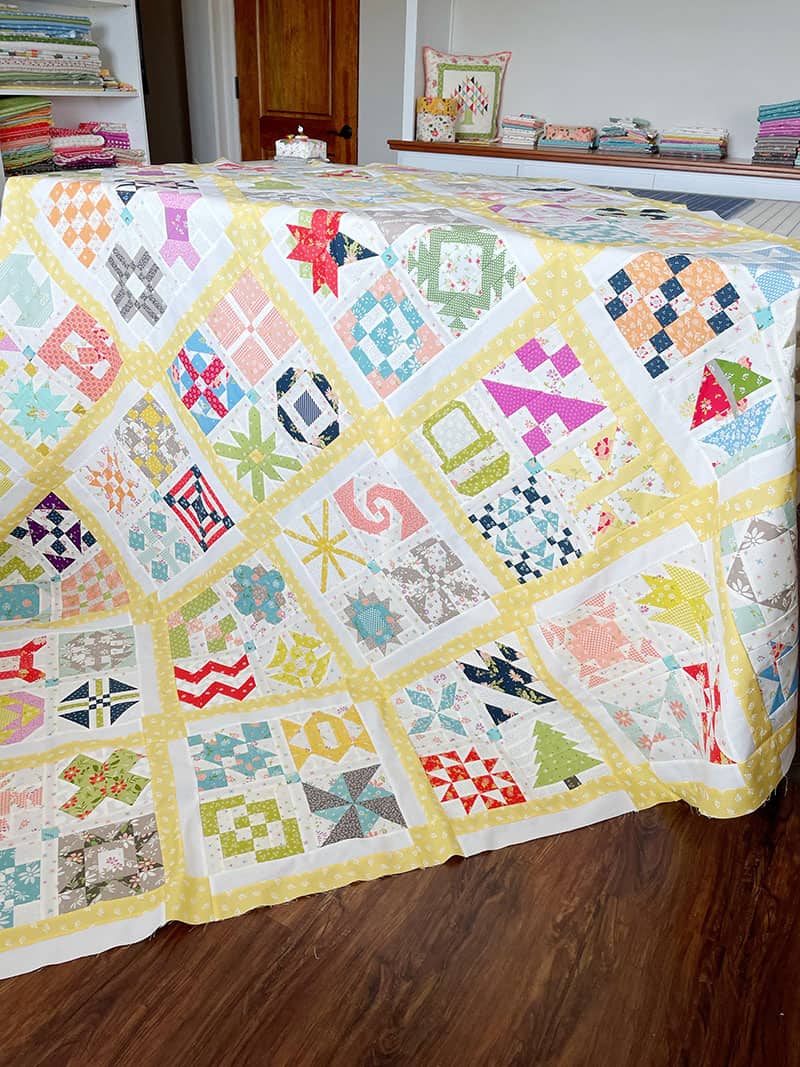 Block of the Month, Moda Blockheads 4, + New Collection Sewing
In the meantime, I've also been sewing along with the Quilting Life Block of the Month and the Moda Blockheads 4 sew along. In today's video I shared the blocks I've finished up through this week for both of those sew-alongs. I also shared a quilt with machine piecing and applique that I'll be sewing later this summer. And as I mentioned earlier, new fabrics are on my cutting table, as I write, and I'll be sewing with them soon. Finally, stay tuned for this Thursday when I'll be sharing a new video tour of my sewing room.
Quilt Works in Progress Video
Watch the quilt works in progress video above or go here to watch it on our YouTube channel.
And thank you so much for stopping by for today's works in progress post. You can find all of my previous posts in this series here. Happy quilting!