Hello, friends! Today I'm sharing my Quilt Works in Progress February 2022 post with the blocks, small projects, and some of the quilts I've been working on since I last posted a works in progress post. I won't be able to share everything with you today because a lot of my sewing lately has been with a brand new collection we'll be sharing next month. I'm super excited to share that with you as soon as we are able!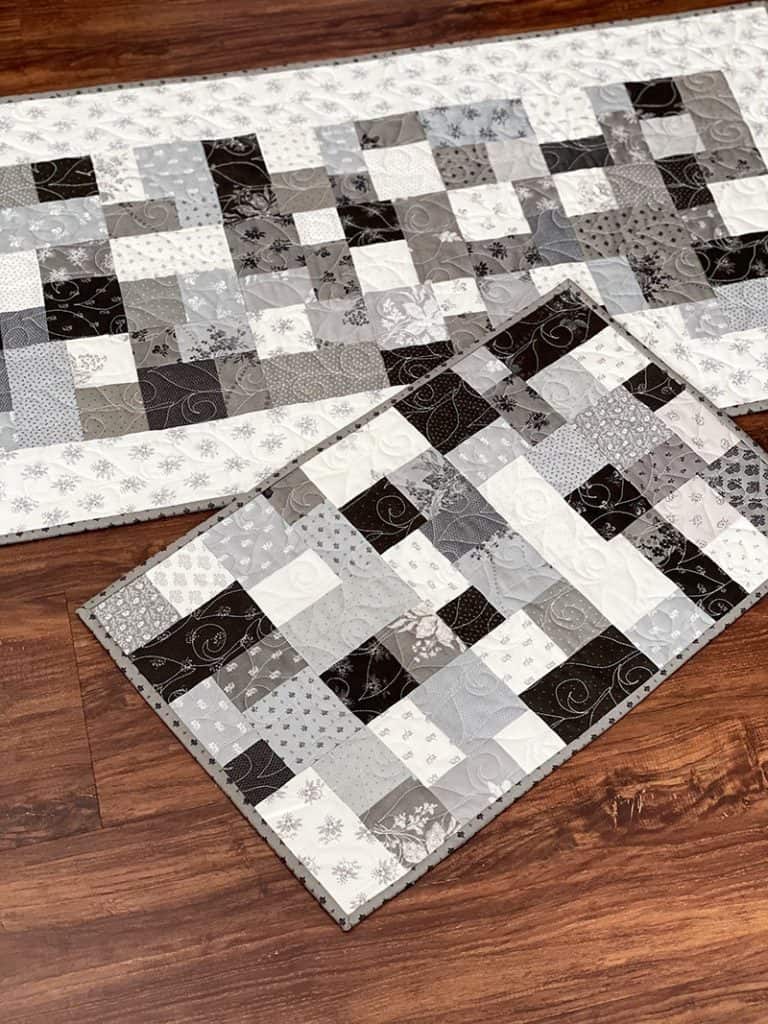 Quilt Works in Progress February 2022
Over the past few weeks, I've finished up four quilts, lots of blocks, a couple of new table runners, and am working on trying to get two more quilts, a table runner, and a pillow finished by the end of the month. It's been a little crazy around here to say the least.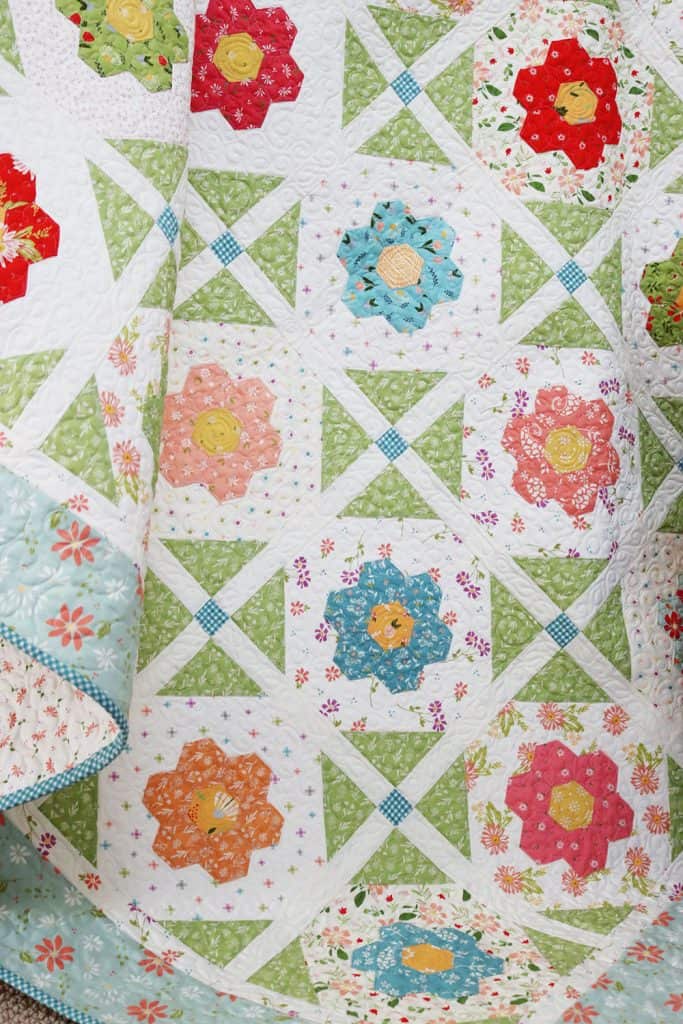 Quilt and Small Project Finishes
Last month I shared my Bouquet Lap Quilt. It's home from the quilter, beautifully quilted, and I also was able to get the binding attached. I also finished two table runners recently that I can also share with you. But I've got two quilts and a wall hanging finished, quilted and bound that will have to wait until March for sharing.
Sampler Spree + More Block Finishes
Before our new fabric arrived, I did get ten more Sampler Spree quilt blocks pieced. And I also got another Bright Side block finished up for the Sew Sampler Box project. As soon as all of the new fabric projects are off to be quilted, I'll be working on the Sampler Spree blocks and piecing my first Double Wedding Ring block.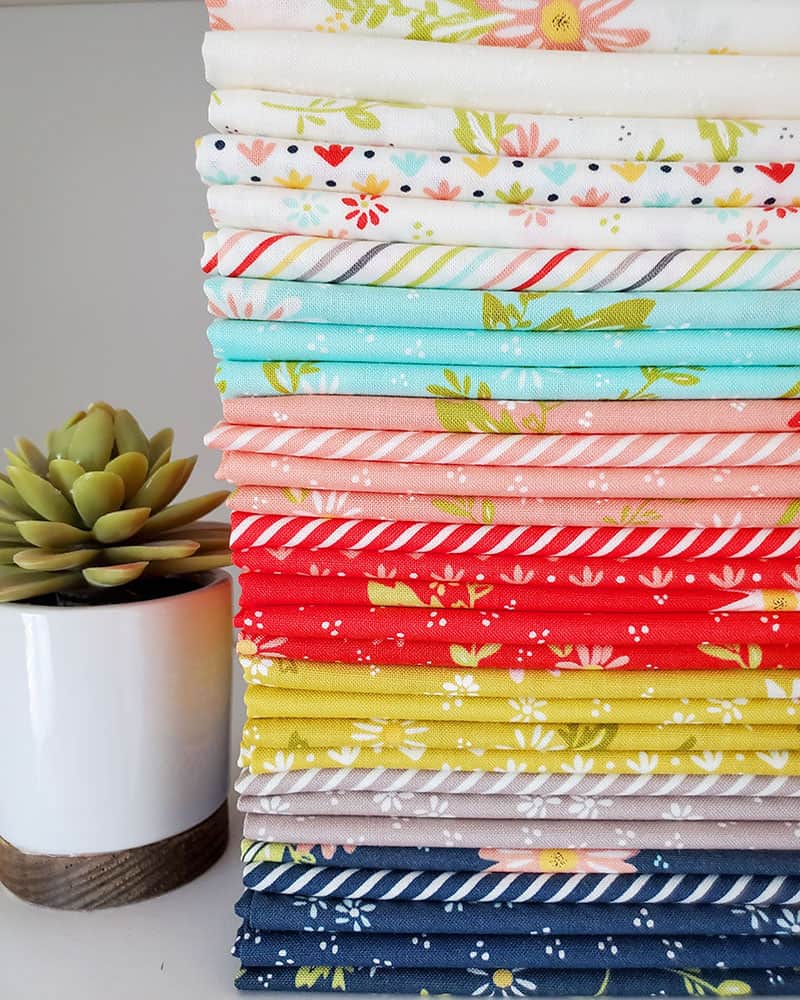 New Collection Sewing
As soon as I have the all-clear share date from Moda Fabrics, I'll let you know when I'll be able to begin sharing the new beautiful fabrics, quilts, and projects.
Organization
Another continuing project in the sewing room is organization. I'm hopeful that my new storage pieces will be finished and installed in the next couple of weeks. I'll have a lot more to share on this topic including a video walk-through of parts of my organization process soon.
Quilt Works in Progress February Video
Watch this month's Works in Progress Video above or go here to watch it on our YouTube Channel.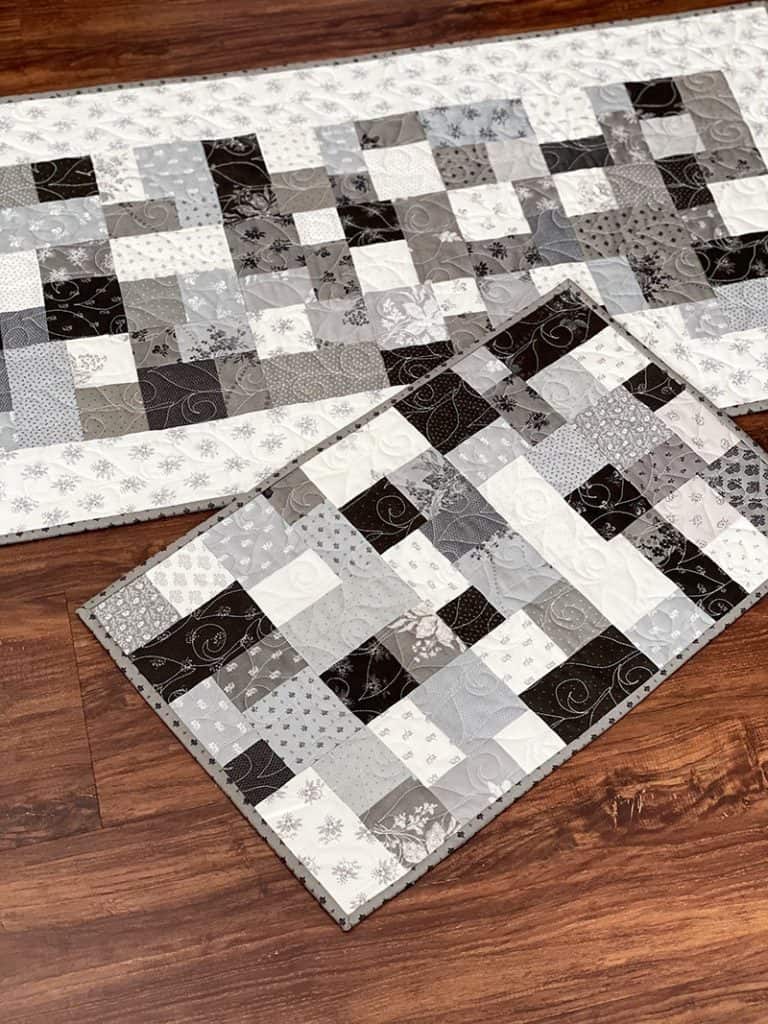 Thanks so much for stopping by to read about my Quilt Works in Progress February 2022. If you are looking for my earlier Works in Progress posts, you can find them here.
Happy Quilting!