Hello, friends! Last week I met with a quilter interested in beginning English Paper Piecing so she could make Grandmother's Flower Garden block projects. I realized I have a lot of content on this subject spread out in several different places. In today's Simple Guide to English Paper Piecing, you'll find everything you need in one place so you can learn the basics of this easy to master quilting technique. In addition, you'll also find links to all of my videos on this topic along with project ideas in several sizes.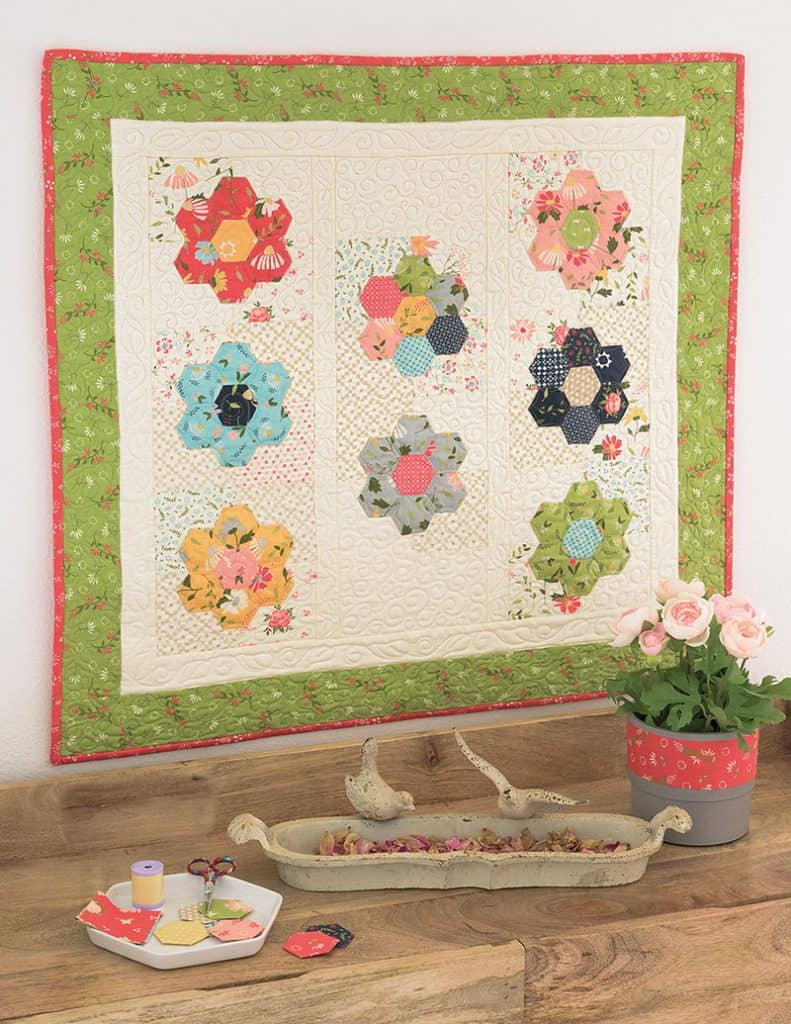 A Simple Guide to English Paper Piecing
What is English Paper Piecing?
English Paper Piecing uses paper templates and fabric to create perfect shapes that can be put together in a variety of ways for unique and beautiful quilt blocks. English Paper Piecing can be used for a wide variety of blocks; however, in today's post I'll focus on the Grandmother's Flower Garden blocks. All of the different methods I share here today, though, also apply to other English Paper Piecing projects. There are several other types of English Paper Pieced blocks that I hope to make soon. I have a little list started!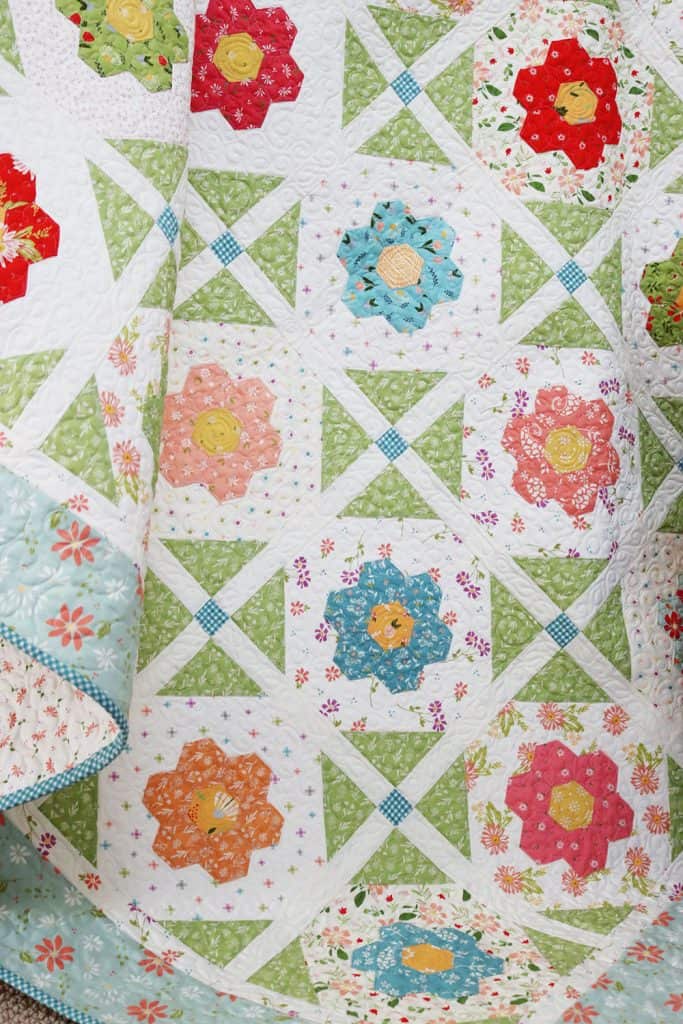 English Paper Piecing Supplies
In order to utilize the English Paper Piecing technique, you'll need just a few simple supplies: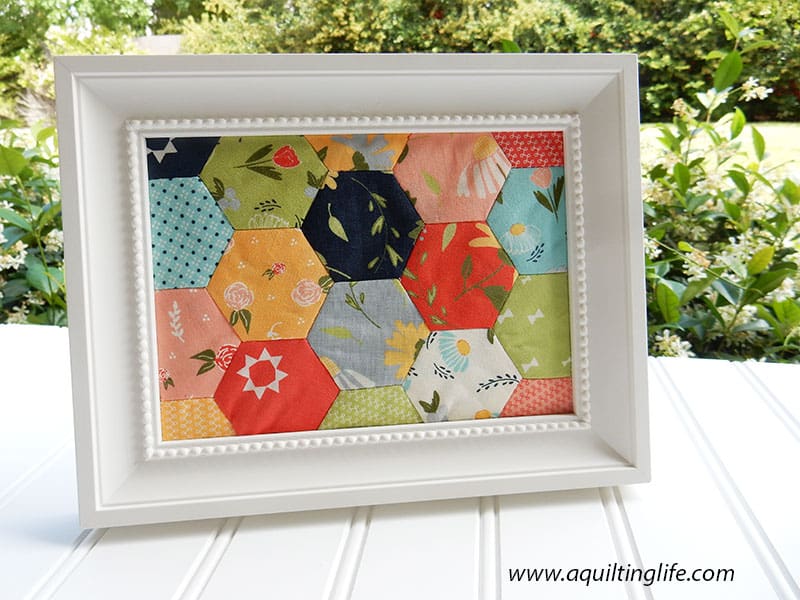 Cutting Basics for English Paper Piecing
When cutting fabrics to use with English Paper Pieces, add a scant ⅜″ on all sides of the template. I use my Accuquilt Go! Cutter and the middle template on this hexagon die to cut out the fabric shapes for 1″ hexagon paper pieces. I can cut up to eight fabric pieces at a time using this. You can also use this acrylic template to cut fabric pieces.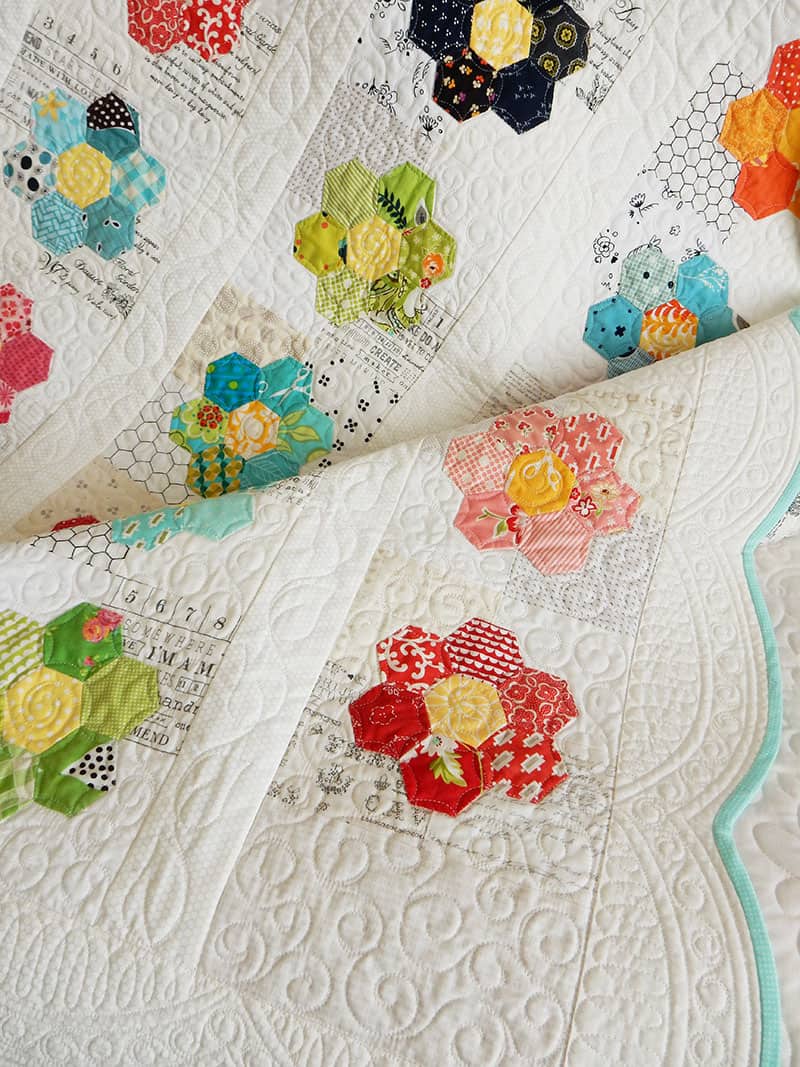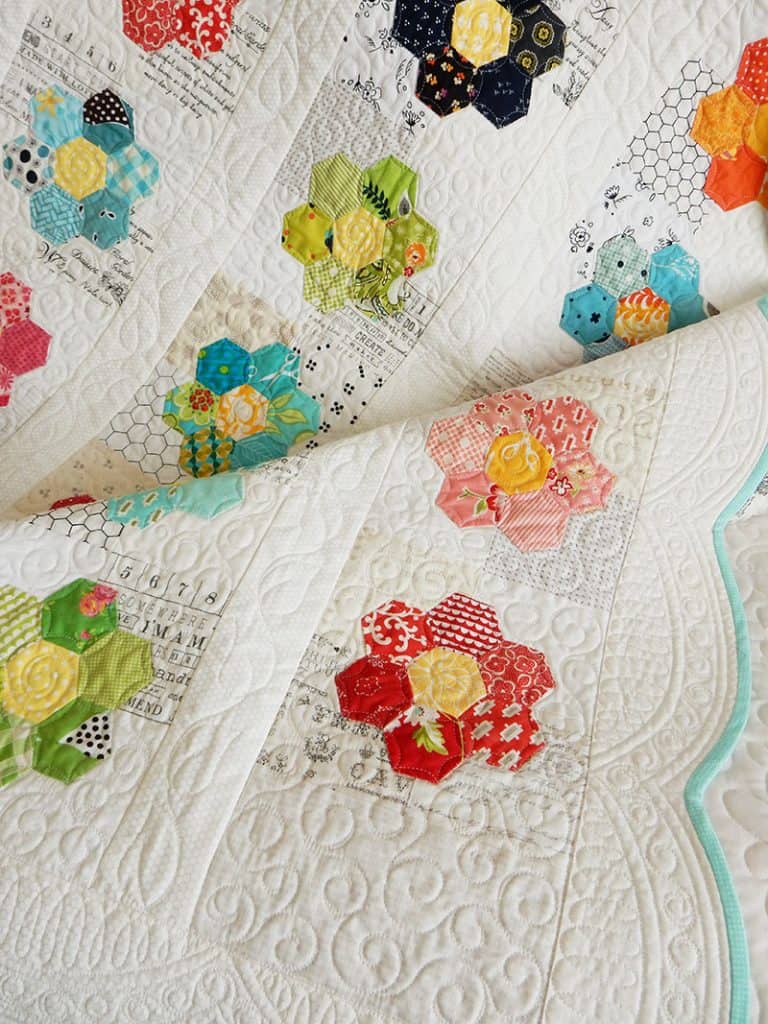 Stitching (and Glue Basting)
I use a simple slipstitch (going through the fabric only–not the paper) to secure the fabric around the English Paper Piecing template. Other quilters like to use a simple dot of glue to hold the fabric in place. By using just a dot of glue in the center of each side of the template, the template can still be easily removed when ready.
Then, I use a whipstitch to sew basted units together. You can see a demonstration of both of these stitches along with the simple applique' stitch I use in the videos I've linked below.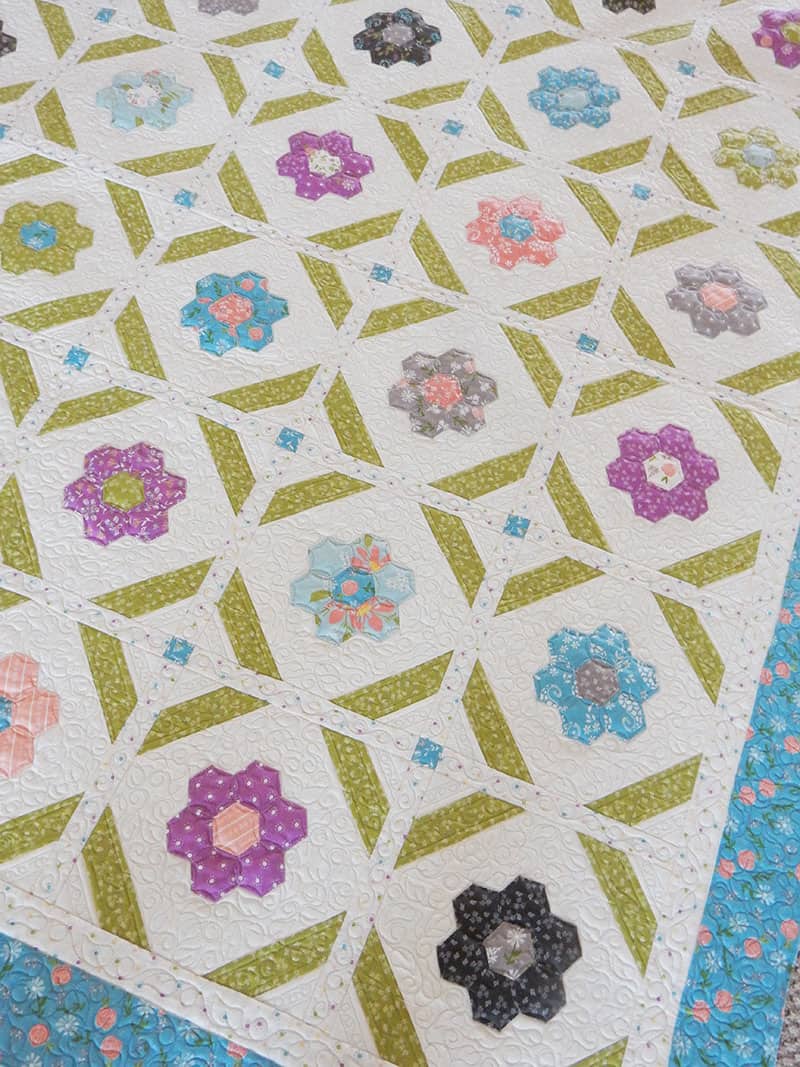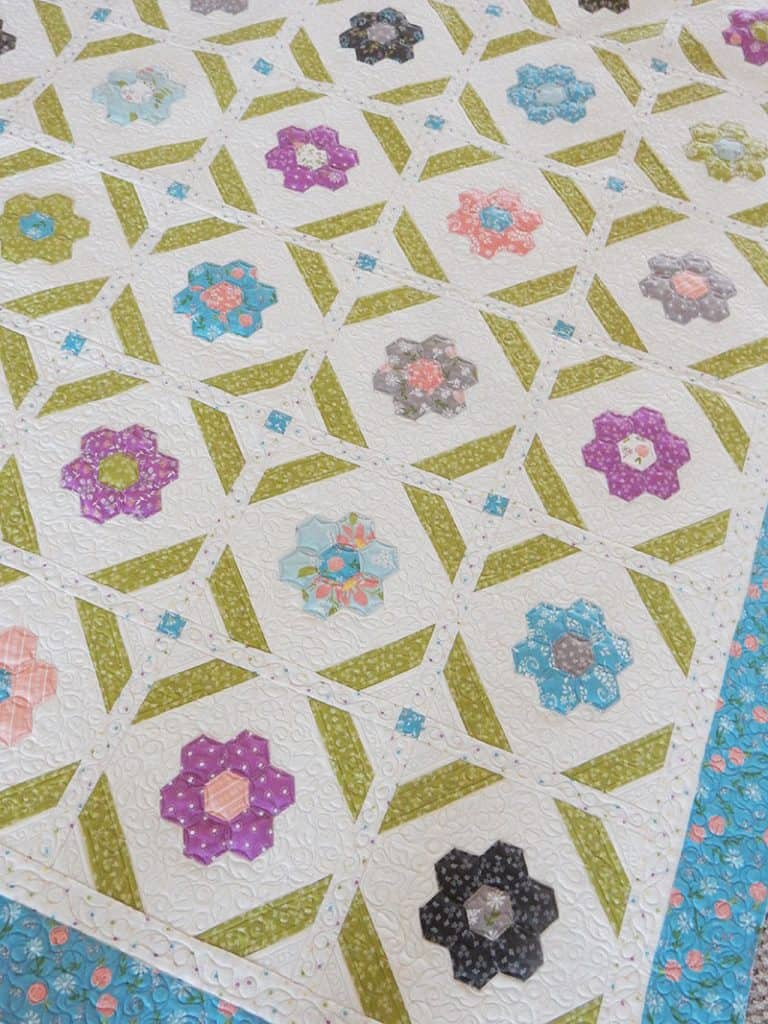 Removing Papers
I leave all of my papers in the fabric until I'm ready to applique' the finished unit onto background fabric (or attach it to other finished units). When I'm ready to remove the papers I simple pinch them and they pull right out. I also iron my used paper pieces and can use them over again for several projects.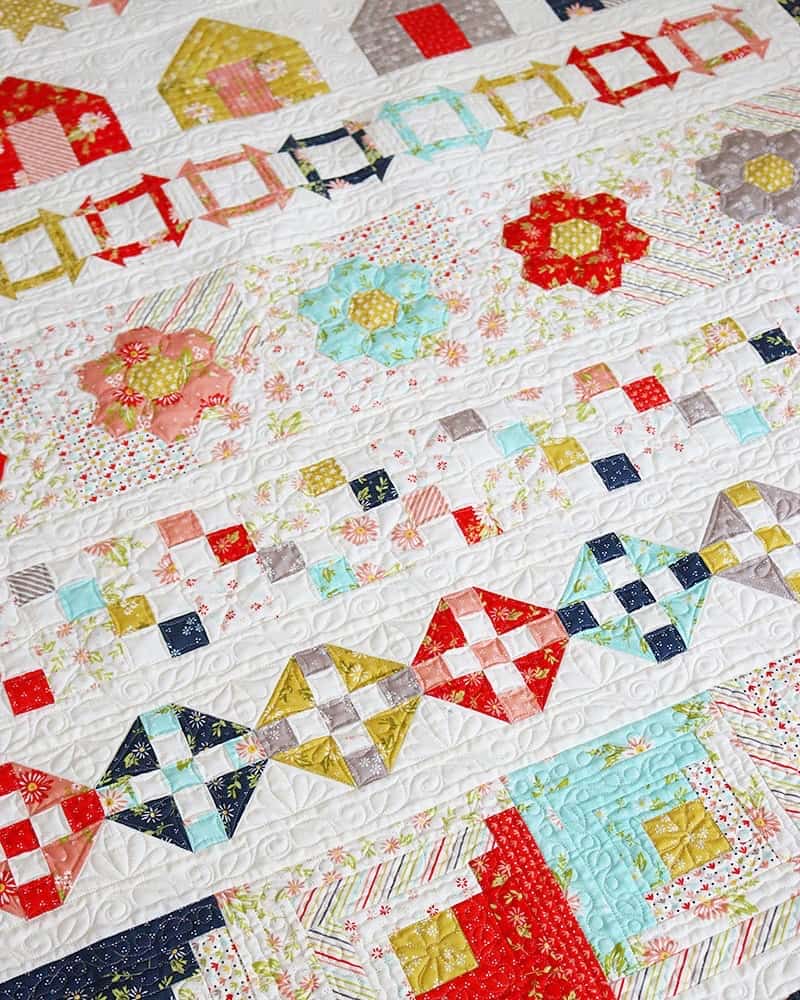 Attaching to Background Fabrics
I use a simple applique' stitch to sew my finished English Paper Pieced units to background fabrics. Watch the video linked below where I demonstrate my technique step-by-step. You can also machine-stitch your finished blocks to background fabric if desired. I've seen a lot of beautiful quilts creating using a machine stitched method.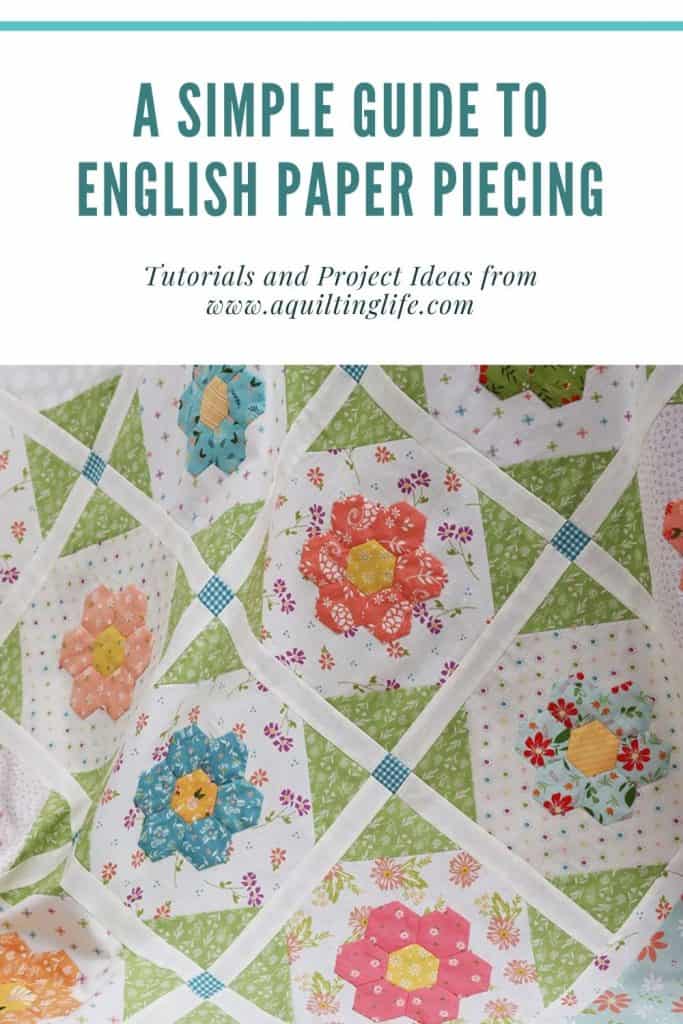 Project Ideas
Here are some of my favorite English Paper Piecing Grandmother's Flower Garden block projects: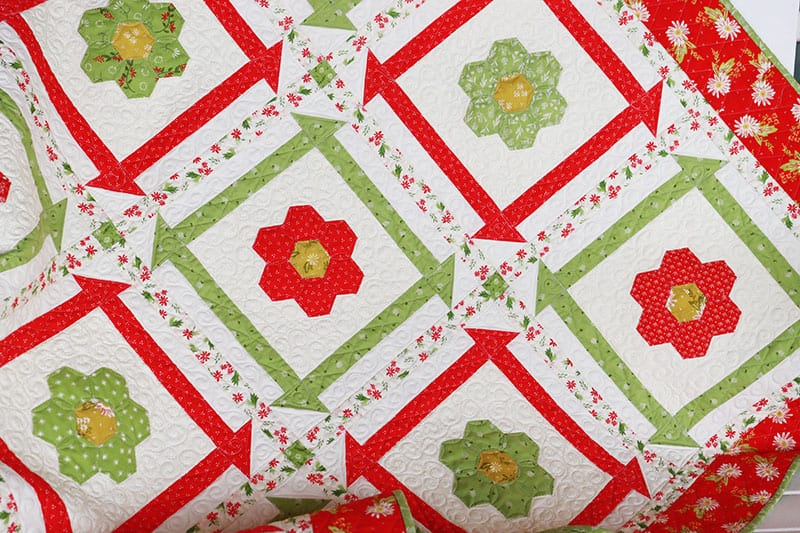 Video Links
Here are links to my videos on English Paper Piecing techniques where you can see a step-by-step demonstration of the techniques I've shared in this post:
I hope today's Simple Guide to English Paper Piecing has been helpful and informative for you. Please don't hesitate to leave any questions below and I'll get back to you and/or update this post as needed.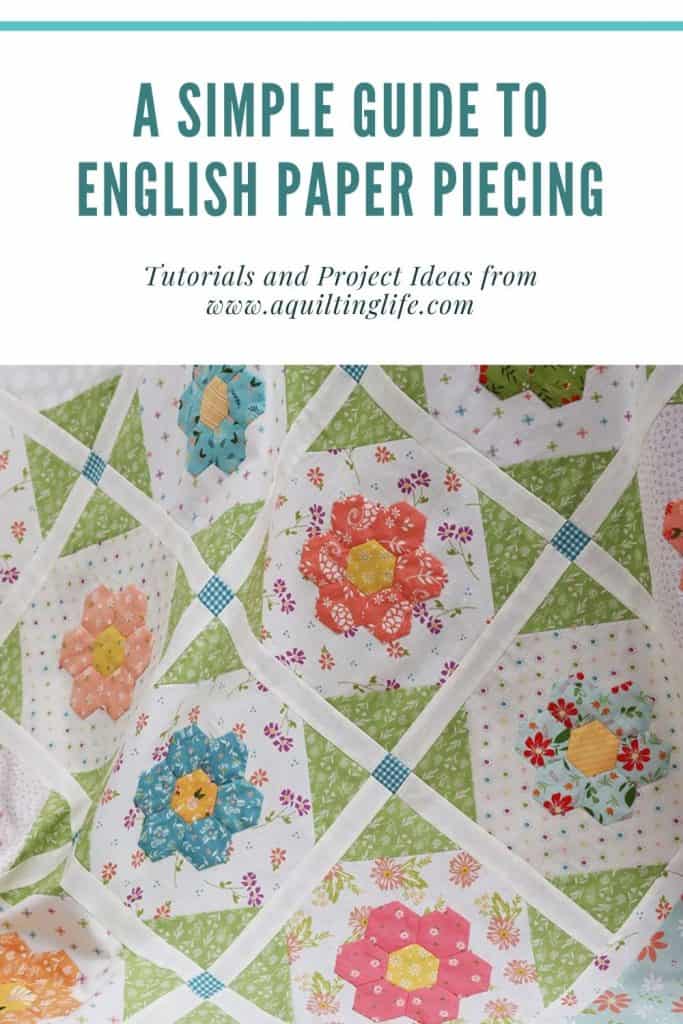 Happy quilting!