Hello, friends! Today I'm sharing my Quilt Works in Progress August 2021 along with some finishes and things I'm hoping to begin soon. Posting about these projects each month really helps me keep up with my goals and smaller projects that might get pushed aside if I weren't tracking them. I also have a video run-through of today's list to make it easier for you to see everything.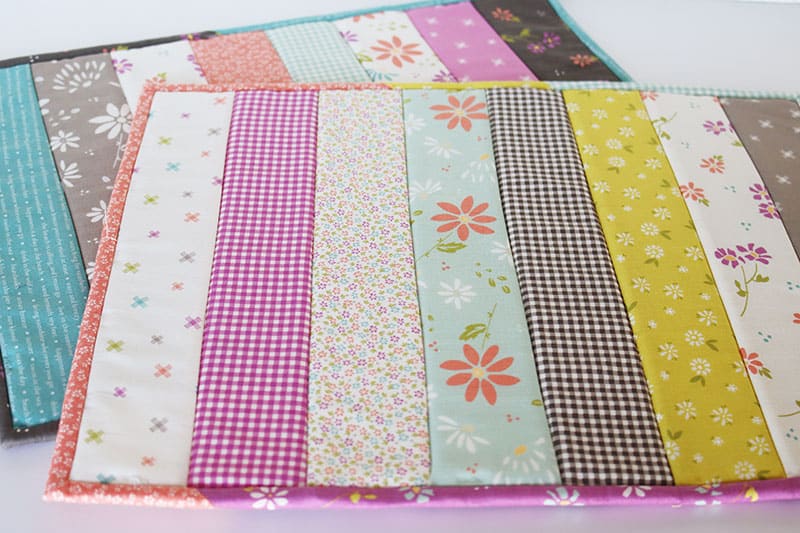 Quilt Works in Progress August 2021
I was surprised at how many small projects I've been working lately. And in fact, I started a few more things right after I filmed today's video. So I'll be sharing some other fun finishes in my September post and video. First, here are some things finished or already in progress from last month:
More August Works in Progress
I also started (or am getting ready to start a few more small projects). I'm loving my Honeybun Scrappy quilt blocks in our Seashore Drive Fabrics, too!
Grandmother's Flower Garden Project (new)
Seashore Drive HST project (new, from project left overs)
Seashore Drive Flying Geese for the Flight quilt
Christmas Morning Quilt Panels (getting ready to make one for me and two for gifts)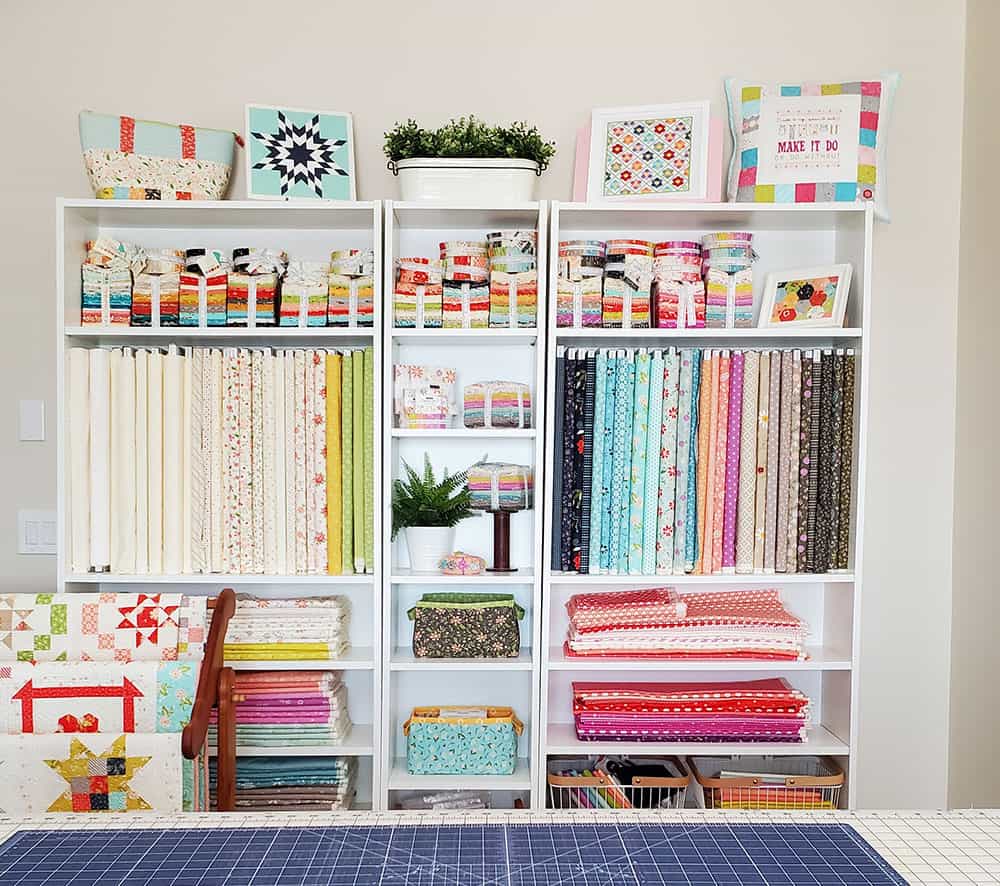 Sewing Room Clean Up
I also spent the first Saturday of this month doing a ton of cleaning in my sewing room. After making about a dozen projects over the past couple of months, I decided it was definitely time for a good cleaning. As I mention on the video, I had a lot of project left overs from book quilt projects. I ended up using these extra large bags to store everything in together until I have more time to decide how to use the left overs. I definitely have enough fabrics left over for quite a few small projects and may cut those out before putting the rest of the fabrics in my scrap bins.
August Works in Progress Video
Watch the works in progress video above, or go here to watch it on our YouTube Channel. In the video I share in greater detail about each of the works in progress.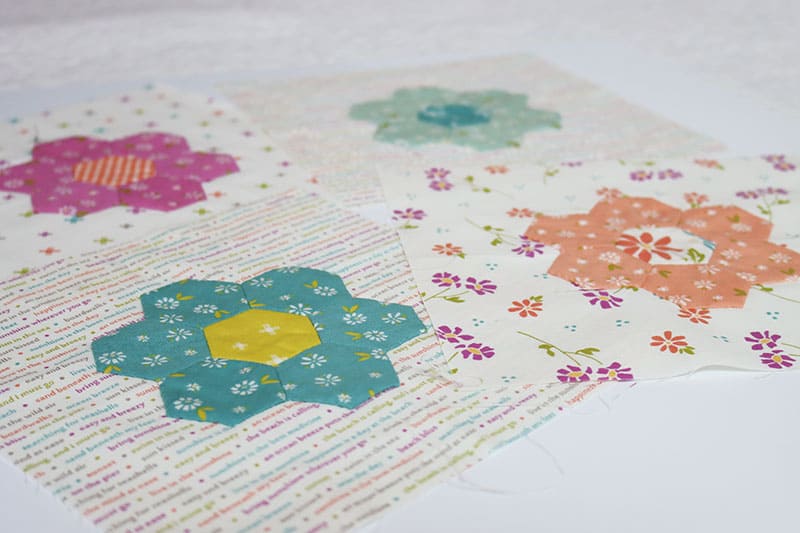 Happy quilting, and thanks so much for stopping by!