Hello, friends! Happy Monday to you 🙂 Today I'm sharing my Quilt Works in Progress for April 2022. I also have a video to go along with today's post where you can find even more details about the projects I share. I really love these posts each month as they keep me accountable to myself and also remind me of the plans I've made in my sewing room. Today I also share a little bit about how much I value the concept of "slow progress." I feel we need to celebrate even small accomplishments, especially in our world today.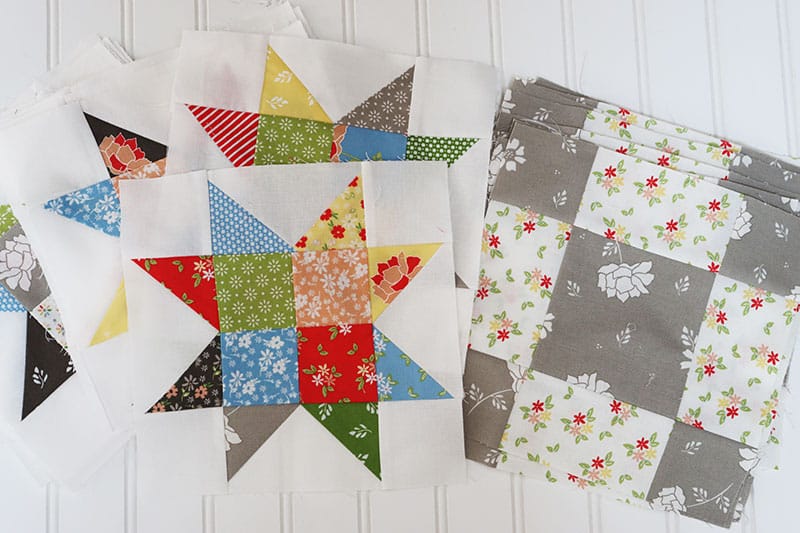 Quilt Works in Progress April 2022
Quilt and Small Project Finishes
This month I had several projects that just needed a small amount of work for finishing. In fact, as you'll see from my list below, most of my finishes really didn't take that long at all:
I finished my Summer Sky pillow from my test block for the quilt.
Great progress was made on my Scrappy Patchwork Stars in Emma fabrics (blocks pictured above–it's actually at the quilter's house as I write this post). Working on these blocks in small bits of time got me started thinking about the challenge I share at the end of this post.
Sampler Spree blocks are ready to be sashed into four-block units.
My Moda Blockheads 4 project is coming along nicely, and I'm staying at least a couple of weeks ahead, too.
I finished a little table topper that just needed a binding (see it in the video).
And I finished up the April small project that I'll be sharing in a video later this week.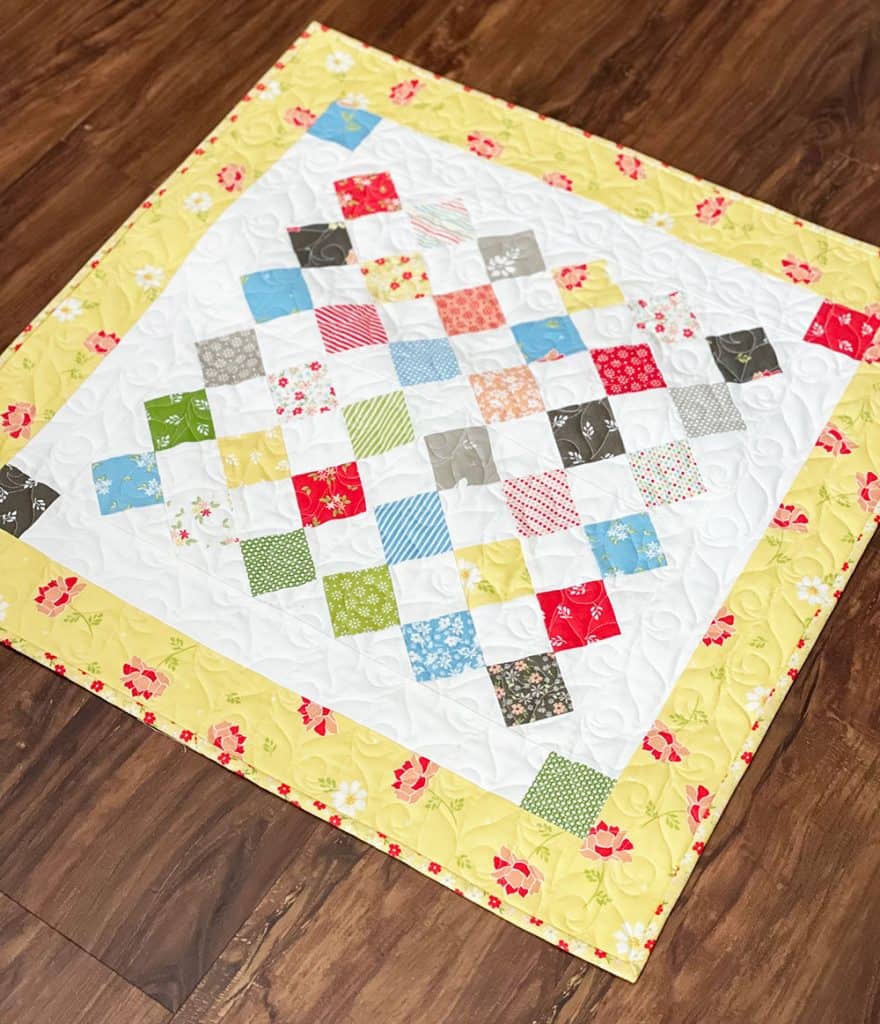 April Works in Progress Video
Watch this month's Quilt Works in Progress video above or go here to watch on our YouTube channel. I share more details and thoughts about each project in the video.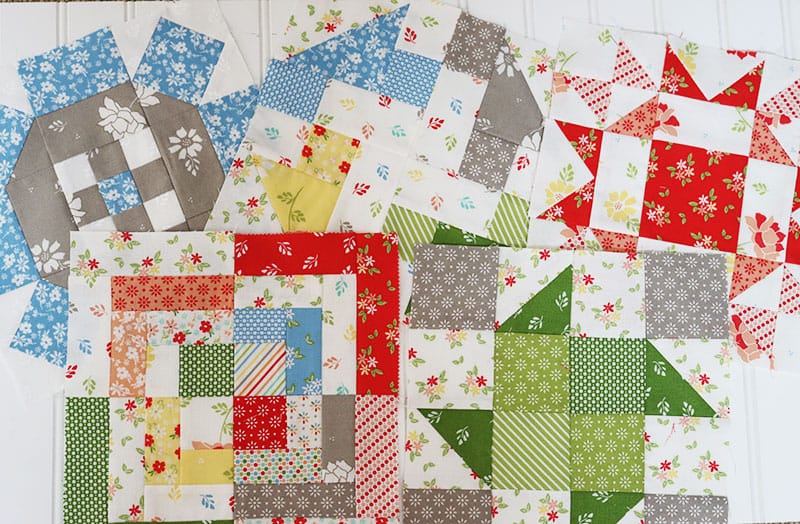 A Little Challenge…
As I mentioned in the video, I'm challenging myself to finish up one project each week that is nearly done this month. I hope to have at least 3 or 4 small finishes to share when I film next month's video. I started thinking about this when I began working on trimming up my flying geese in groups of ten. Progress was slow until I made the plan to trim ten at a time. And then the idea for a challenge came about as I found so many things in my closet that were just one or two steps away from being all finished up! If you're so inspired, join in!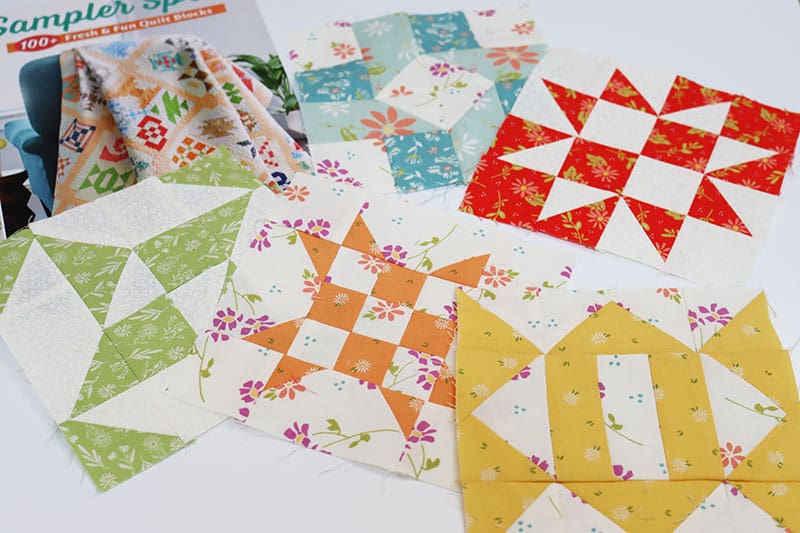 Thanks so much for stopping by for today's Quilt Works in Progress April 2022 post. For more inspiration, you can find all of the previous posts in this series here.
Happy quilting!