Hello and happy Wednesday!  Because it's Wednesday, that means it's Moda Block Heads day!  This week I'm sharing Moda Block Heads 2 Block 10!  I am having so much fun piecing these blocks!  And it's just as fun seeing all of the fabrics and fabric combinations everyone else is using!   You will probably get tired of hearing me say, "This week's block is one of my favorites…" but that is so very true this week! This week's block is brought to us by the lovely and incredibly talented Jo Morton–and the block is a great one!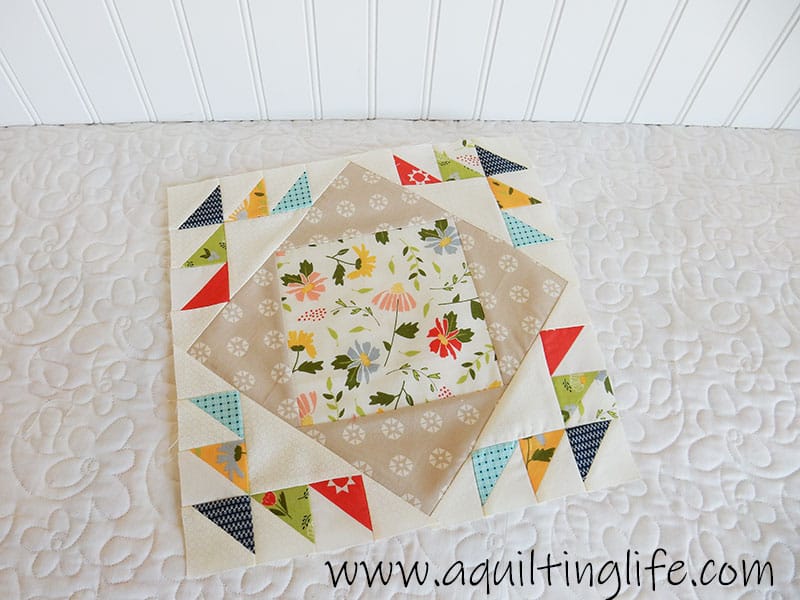 First of all, I'm just a little bit giddy with excitement about this block.  I went really scrappy with it and love how it turned out!  All of the fabrics are from our upcoming Clover Hollow collection except for the taupe print from our Valley collection.  I've been revisiting the taupe fabrics from that collection in a lot of my scrappy sewing lately…and you'll see why soon (hint, hint)!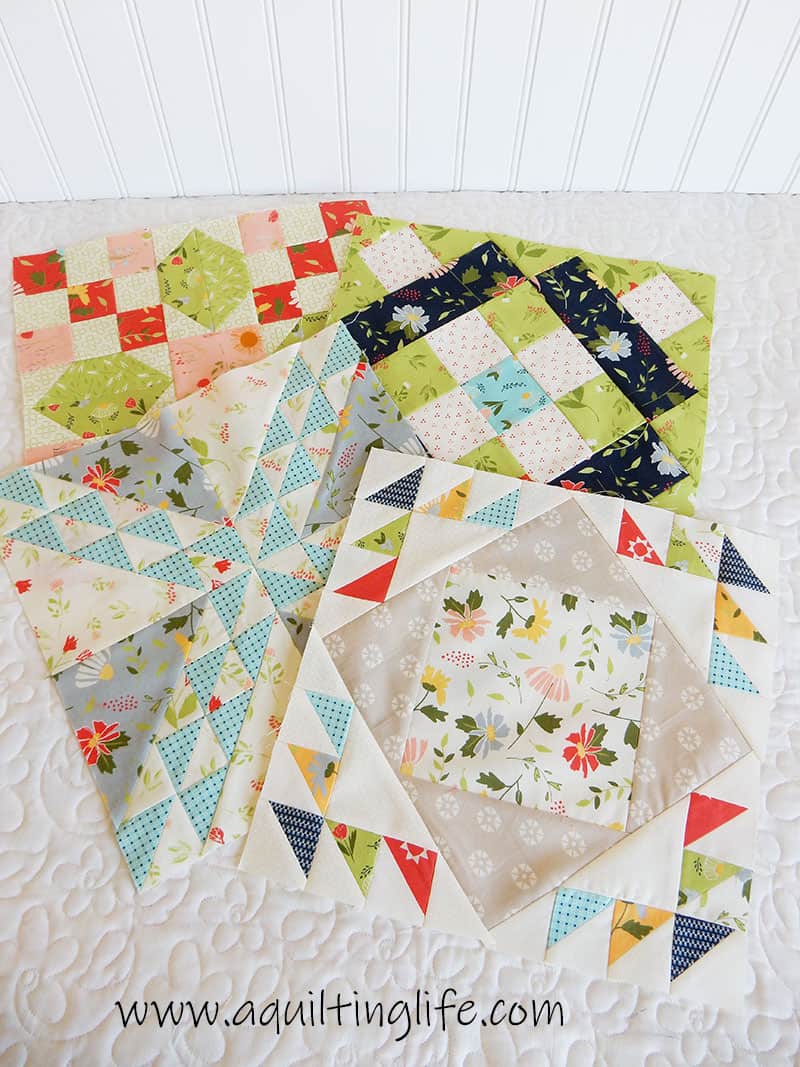 Also, this month's block is a 12″ block, so of course I thought a picture of all of the 12″ blocks was in order!  While I'm piecing blocks, I like to make sure I have a good mix of colors over all, and I also like to make sure the mix is good among the blocks of the same size.  This helps keep colors and prints evenly distributed throughout the quilt when all the blocks are put together.
And here are all of the blocks together so far!  I can tell already that this is going to be a favorite quilt!  Now because there are so many half-square triangle units in this week's block, it's really important that they finish at the exact required size to keep the size of the block accurate.  I used my favorite method for making my half-square triangles just a bit larger and trimmed them down to the required size (add ⅛″ to the measurement given in the PDF for the small squares).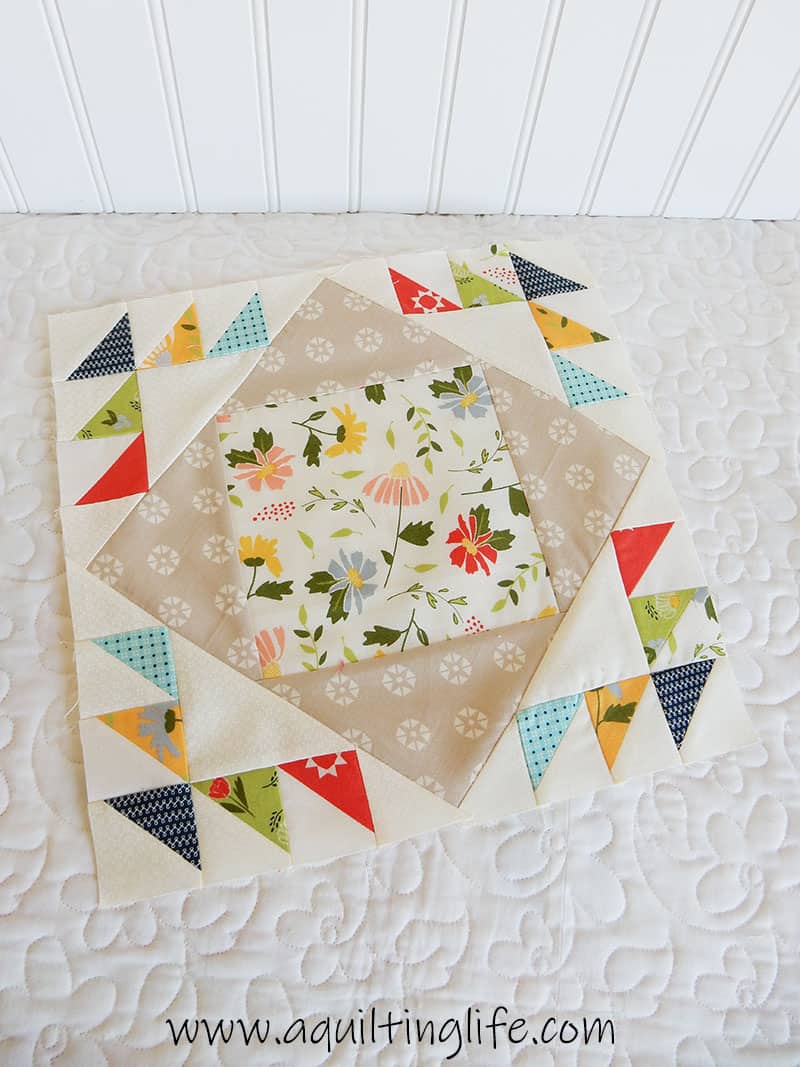 Moda Block Heads 2 Block 10 Links: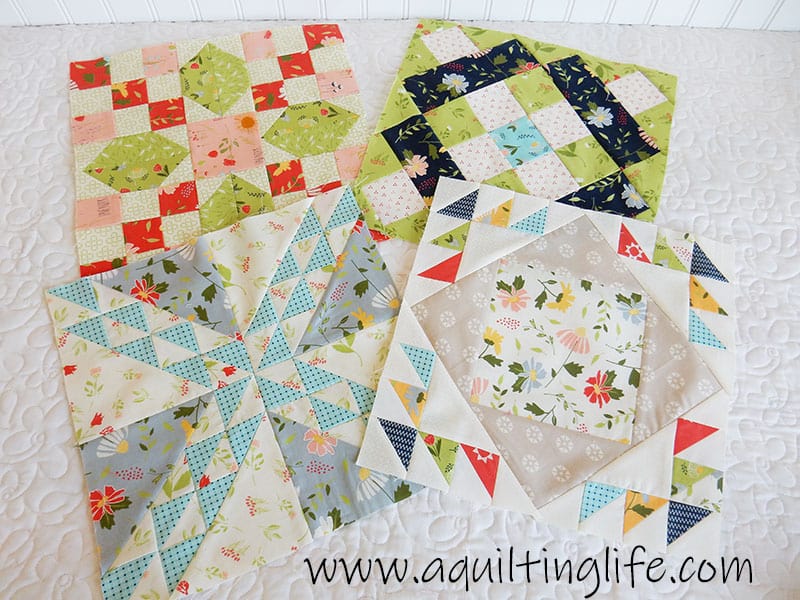 And find the other Moda Block Heads here: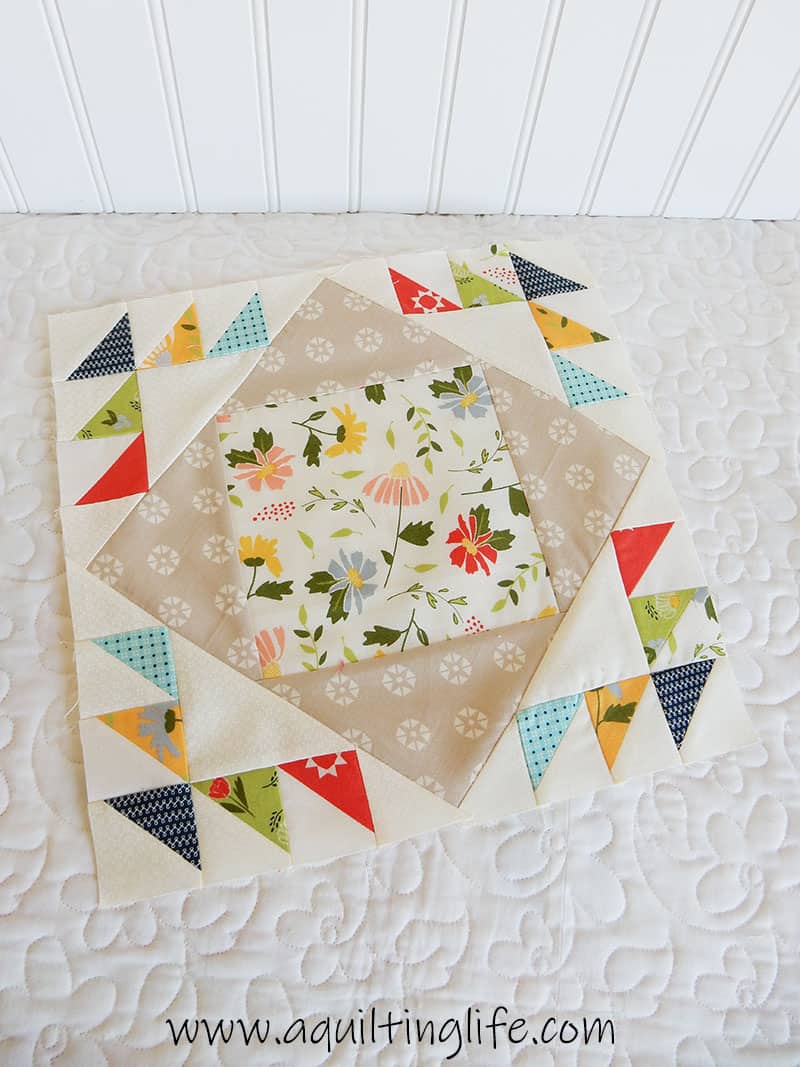 Happy quilting with your Moda Block Heads 2 Block 10 this week! This project makes me happy every time I work on it!  I hope you are enjoying it too!  Thanks so much for stopping by!