Hello and happy Wednesday…and happy Block Heads day!  Thanks so much for all of the positive feedback on the first of my new quilt patterns yesterday!  I'll be sharing quilt number two soon!  But first today I need to share Moda Block Heads 2 Block 13 by Corey Yoder!  This is such a fun block!  It's the first one I was able to piece with our new Walkabout fabrics, and I love how it turned out!  Of course I'll soon be mixing Walkabout with our other collections for future blocks!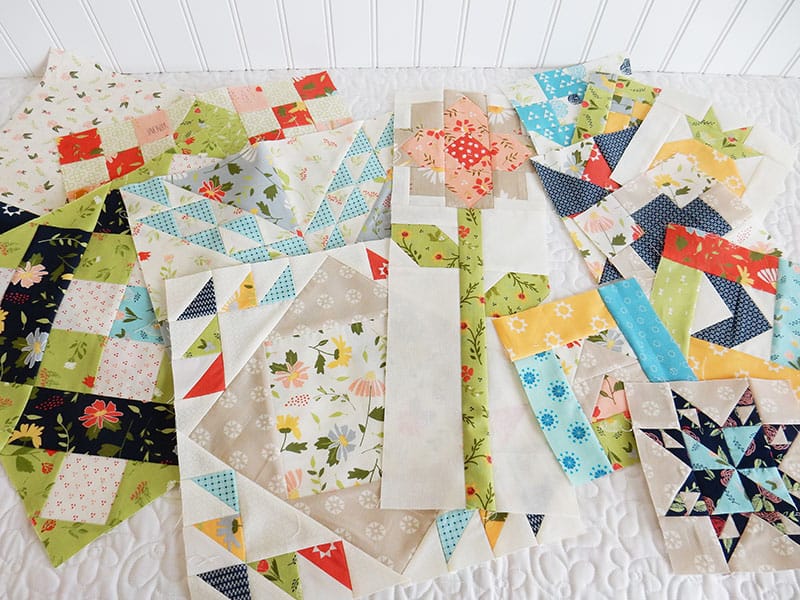 This week's block is the cutest flower and stem with leaves!  I used five different prints from our upcoming Walkabout collection: the tone on tone floral background, the small green floral, the medium coral floral, the red dot print, and the large floral on taupe!  So much fun! (See all of the new Walkabout fabrics here).  The new taupe colors blend in beautifully with the taupe prints I've been using for these blocks from our Valley group.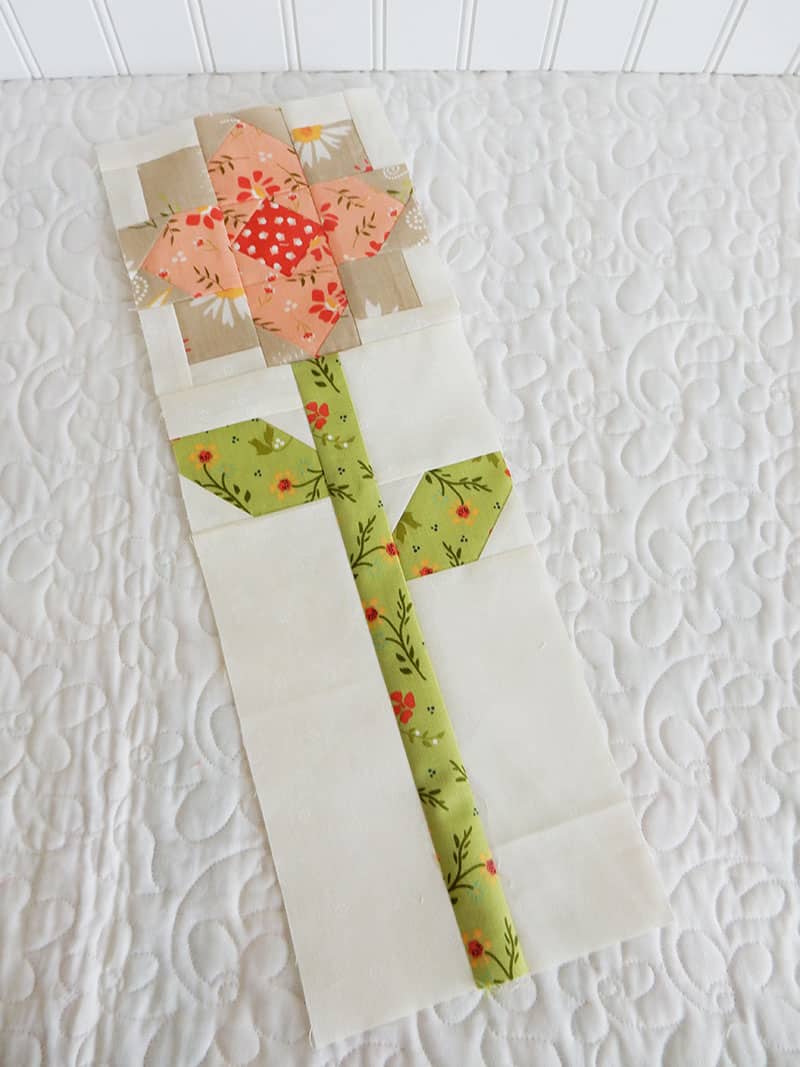 I love this block!  I think three of these blocks would make a really fun pillow with thin sashing between each block and a small border all around–I might have to think about making one soon!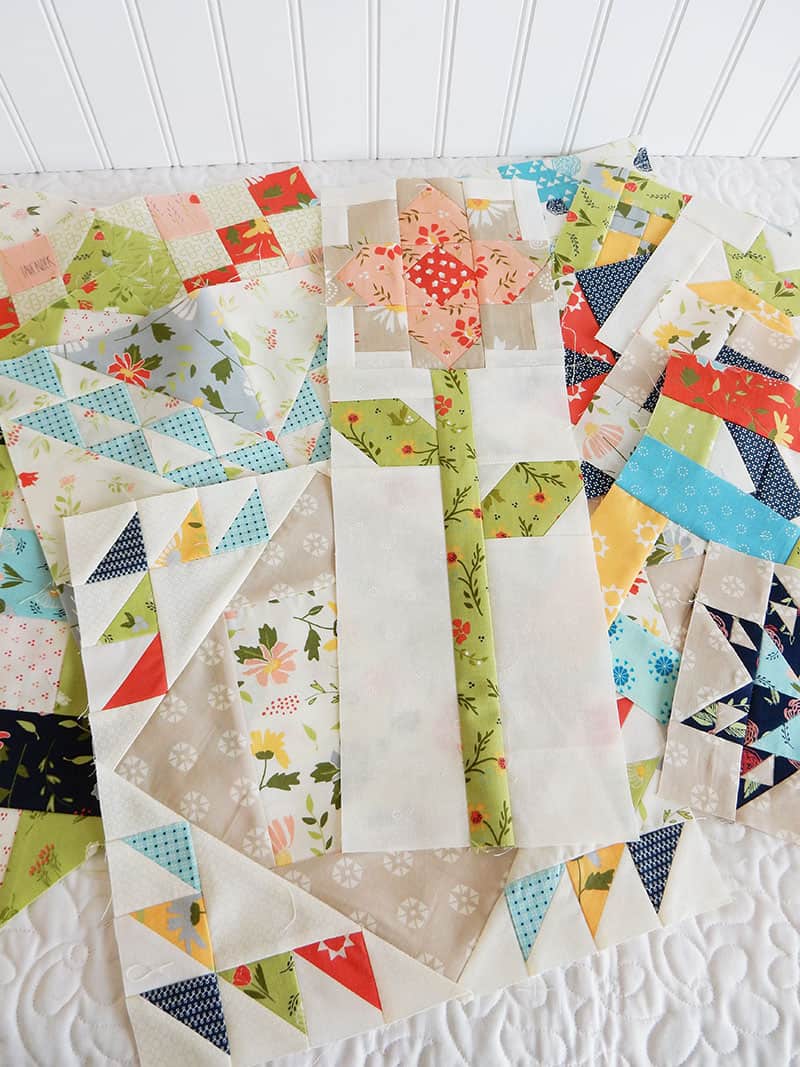 Tips for This Week's Block Construction: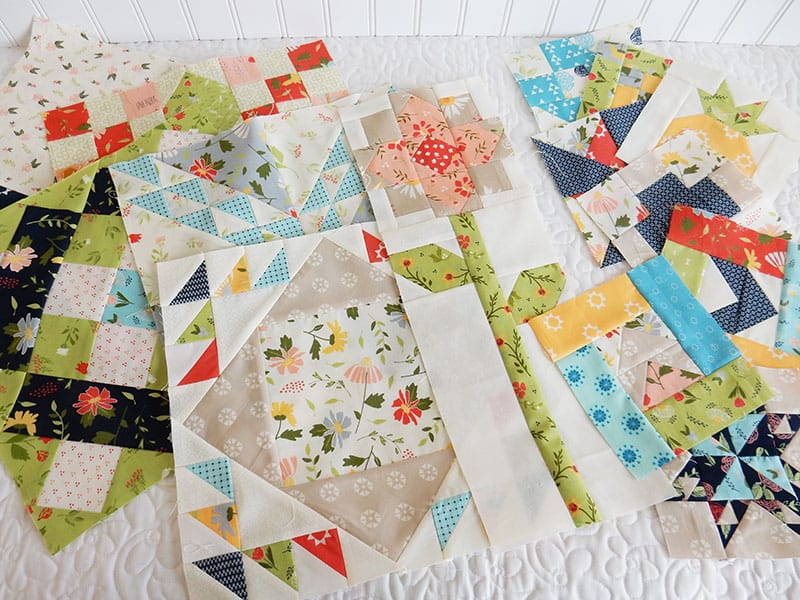 Moda Block Heads 2 Block 13 Links: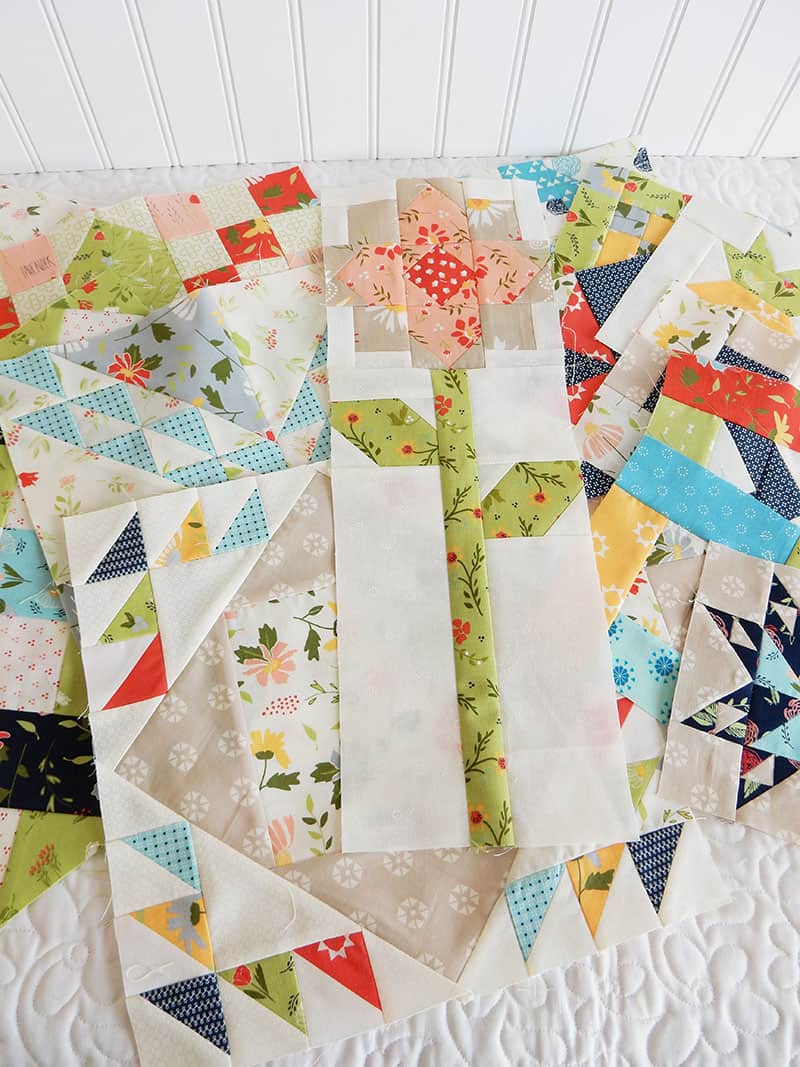 And Find the Other Moda Block Heads Here: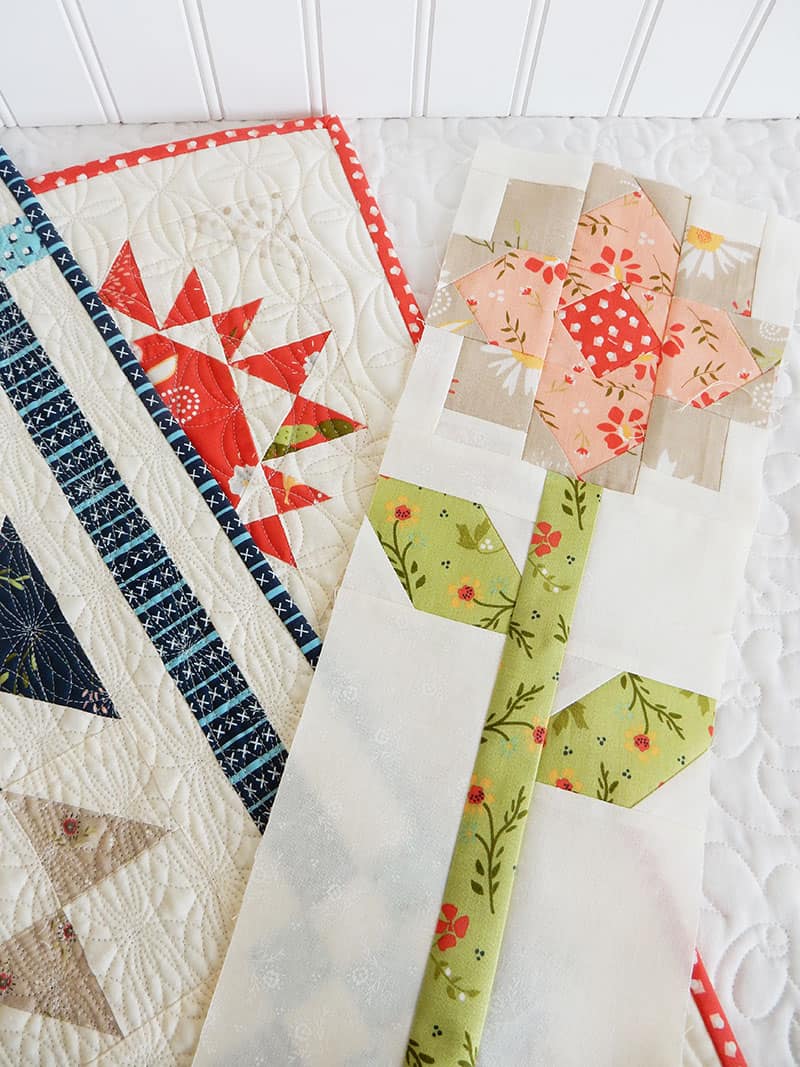 As I mentioned earlier in this post, I'll be stopping back in soon to share quilt number two from our Walkabout collection (if you missed the first new quilt, Sea Glass, you can find out all about it here).  Happy quilting the Moda Block Heads 2 Block 13, and thanks so much for stopping by!