Hello and happy Tuesday! And happy September! I can hardly believe it's September, but here we go! Today I'm sharing my jelly roll quilt pattern using our Summer Sweet fabric collection with Moda. I finished this quilt up while I was teaching in Dallas early in August and was even able to get it quilted there. But I wasn't able to finish up the binding until just a few days ago.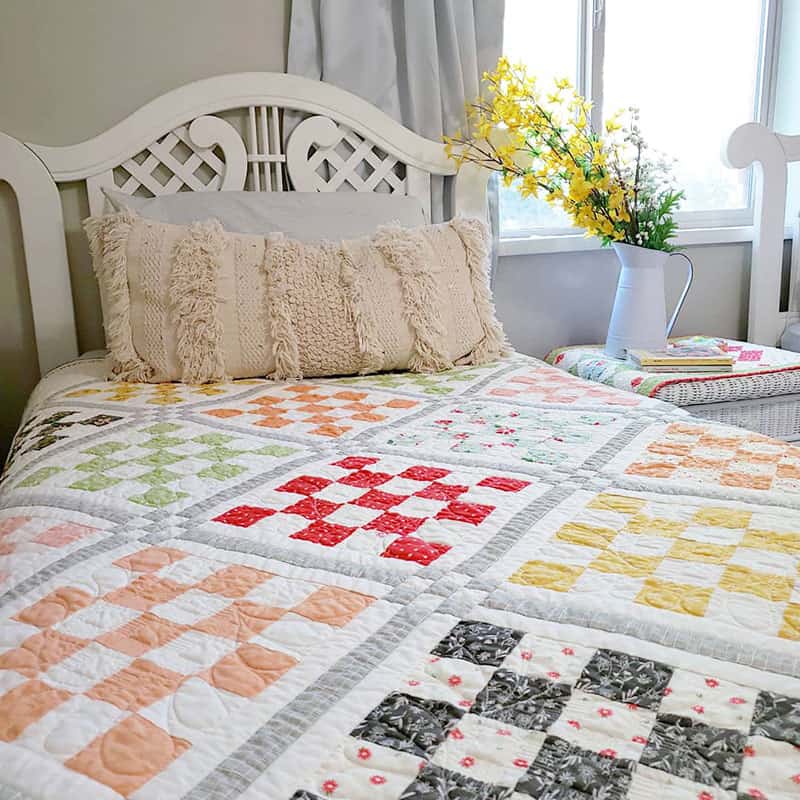 Patchwork Garden 2 Quilt
I've been wanting to make a Jelly Roll version of my Patchwork Garden quilt from a couple of years ago for so long! (See my original Patchwork Garden quilt here–it's made with fat eighths but could also be made with a honeybun)! And Patchwork Garden finishes at a really nice bed quilt size–80″ x 80″. It goes together quickly, though because a lot of the cutting is already done for you.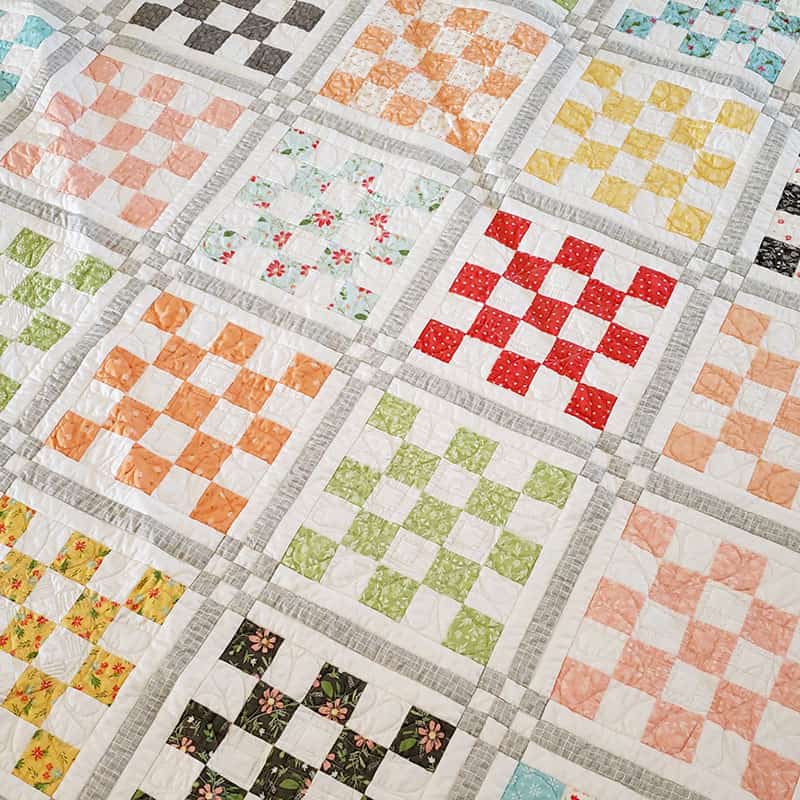 And the Sashing…
I wanted to use all of the colors for this quilt and could hardly wait to see how the use of one of our charcoal grey prints for sashing would work–I love how the grey just softens our palette for a fresh fun look. I also used the grey for the sashing 9-patch blocks to tie it all together.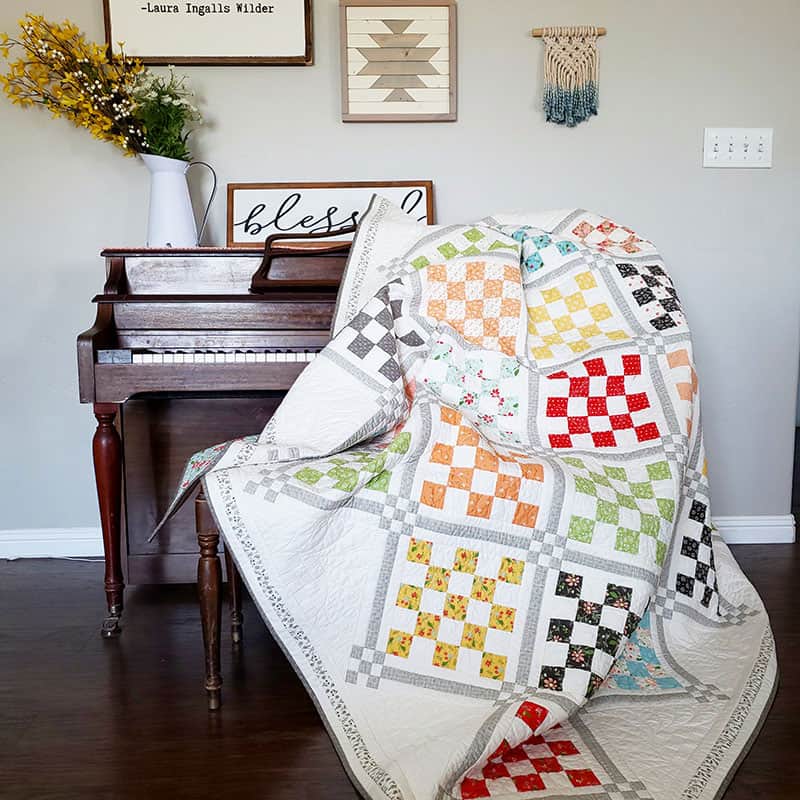 More Quilt Details
I loved using an ivory for the backgrounds and setting triangles (although I did use a few of our low-volume prints for backgrounds on a few of the blocks). I also had fun using another charcoal print in the strip-pieced border and a third charcoal for the binding. The quilt just has such a fun vintage feel.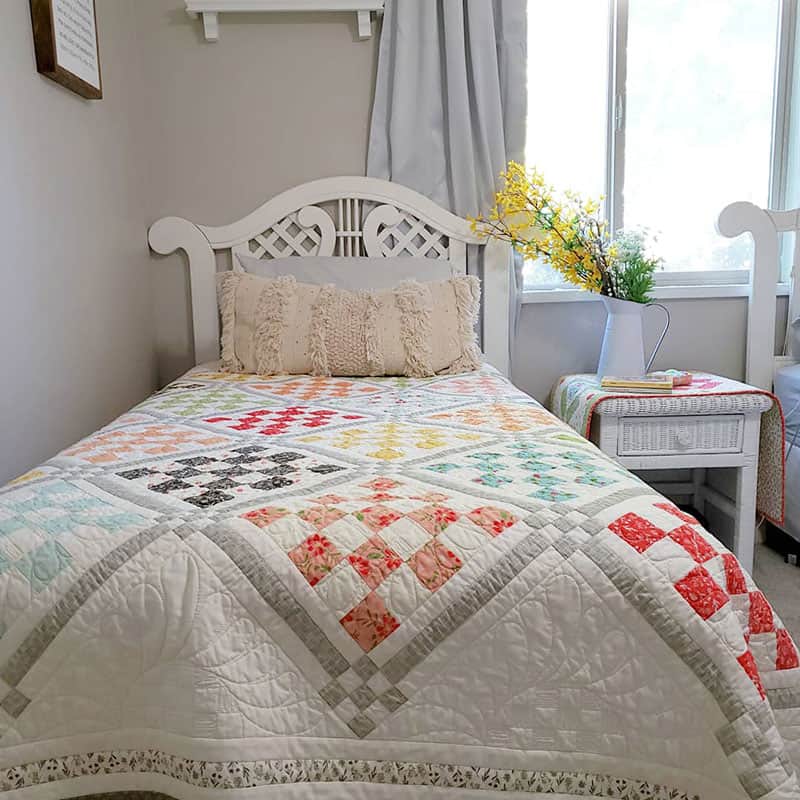 And the Quilting…
This one was custom-quilted by Maggi Honeyman and was also washed before photography creating a well-loved look! I wanted to share this photo because it really shows off the gorgeous design Maggi put in each of the corner setting triangles.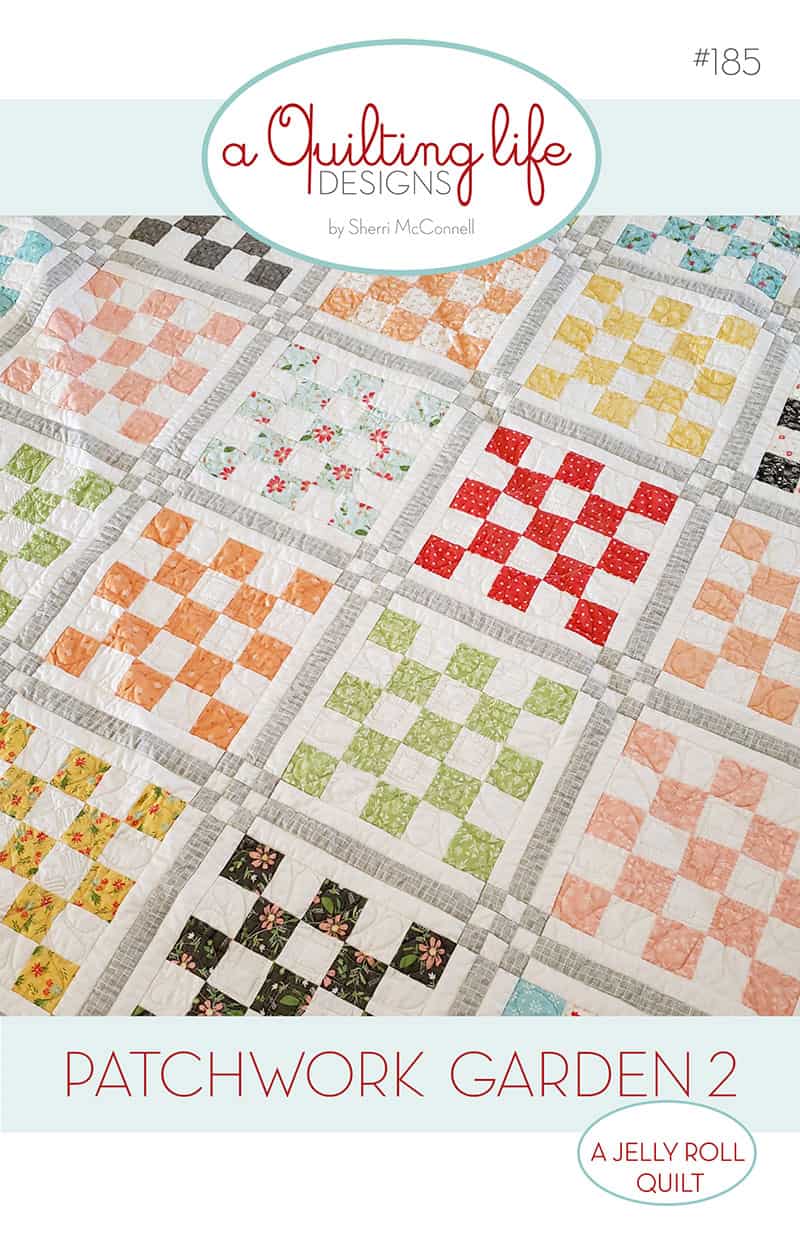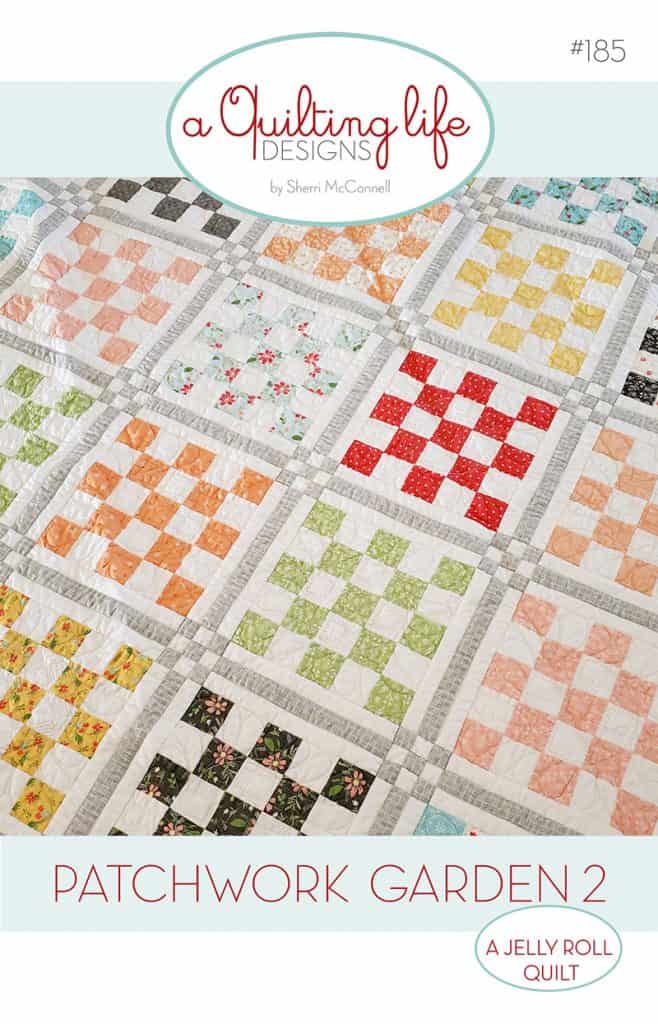 Patchwork Garden 2 Pattern Information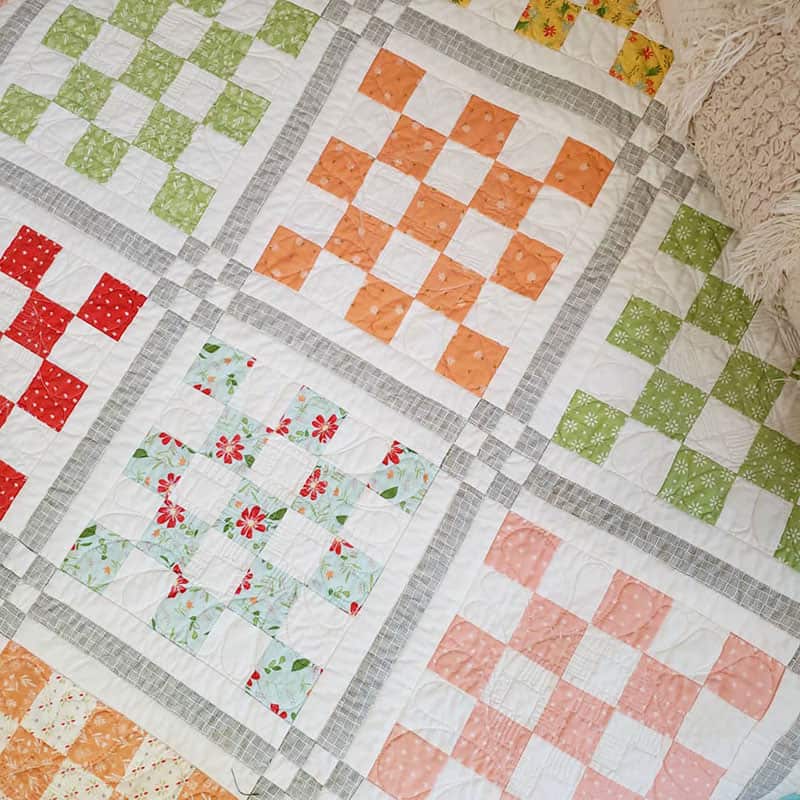 I hope you've enjoyed learning a little bit more about the new Patchwork Garden 2 Jelly Roll Quilt pattern. I still have one more new pattern to introduce this week as well. Have you made a jelly roll quilt pattern before? Share in a comment below!
Happy quilting, and thanks so much for stopping by!