Hello and happy Monday! And happy September! This post was supposed to go up a bit earlier today, so I apologize if you stopped by this morning and didn't find it 🙂 Anyway, it's time for the Happy Little Things free block of the month pattern. And of course there is a giveaway to go along with it!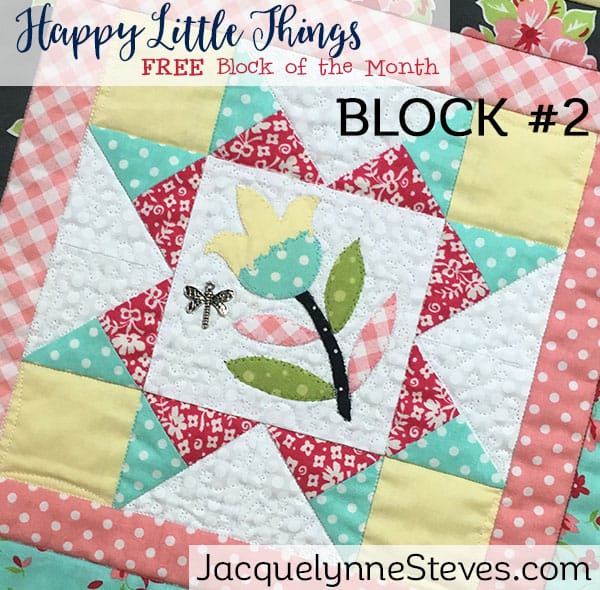 The Happy Little Things Free Block of the Month Pattern
If this is your first time hearing about this fun and free block of the month, you can go here for all of the details and the preliminary cutting instructions. But then visit this post for this month's Block 2 information. I really am going to get caught up with these blocks, and soon. I waited to make block one because I wanted to use our Summer Sweet fabrics for my block…and then August got a little crazy. But soon I'll have the first two blocks made and ready to share!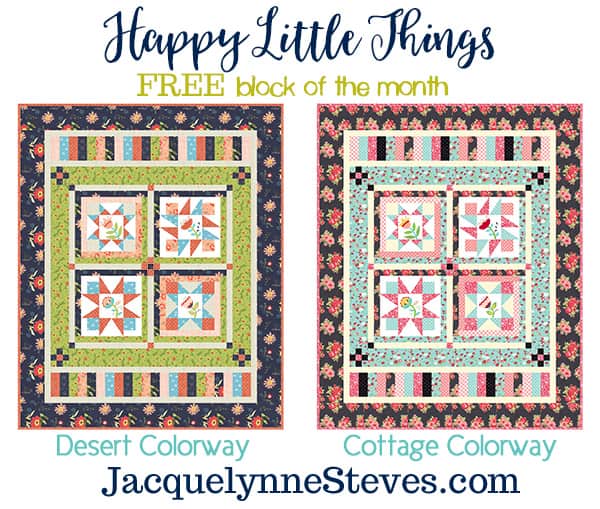 Happy Little Things Participating Bloggers
A Quilting Life (you are here)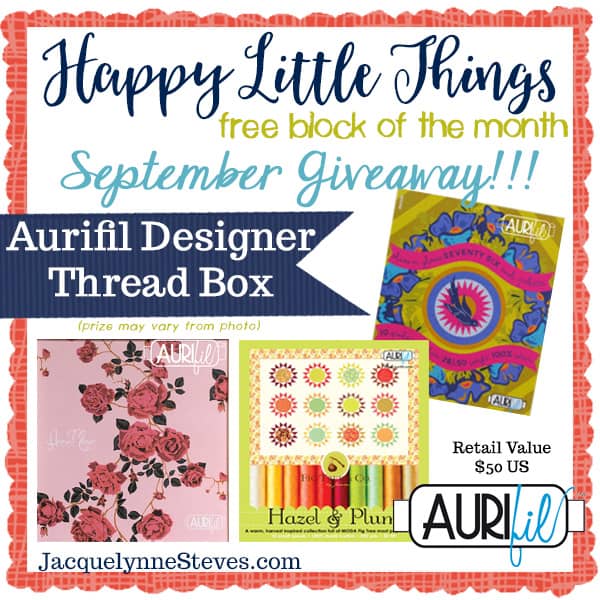 Happy Little Things September Giveaway Information
This month's giveaway is a wonderful prize package from Aurifil–an Aurifil Designer Thread Box. These boxes are such a wonderful way to begin or add to your Aurifil threads. Here are the giveaway rules:
This giveaway is open to residents of the US and Canada.
You can enter at each of the participating blogs listed above; however, there is only one prize per person for this month's giveaway (you won't be able to win on more than one blog).
My giveaway is open through Sunday, September 8th, and I will contact the winner to get shipping information on Monday, September 9th.
To enter leave a comment mentioning your must-have notion(s).
Be sure to leave your email address if necessary, so I can contact you.
Best of luck!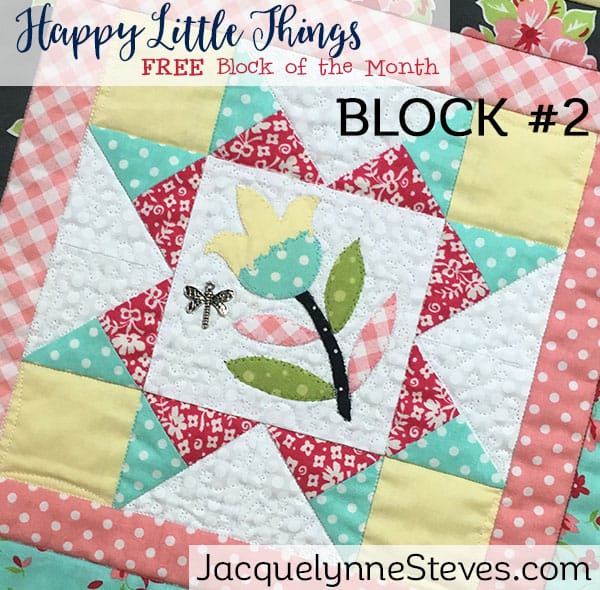 What do you think of this month's free block pattern? Share in a comment below!
Good luck with the giveaway and thank you so much for stopping by!