Hello and happy Wednesday! I hope your week is going wonderfully! Today I'm sharing my new Starlight Fat Quarter Quilt Pattern. This is the final quilt pattern (for now) using our beautiful Summer Sweet fabric collection. I pieced all of the blocks for this quilt while I was in Dallas this summer and then got them set together when I arrived back home. I finally got it bound this weekend and am ready to share!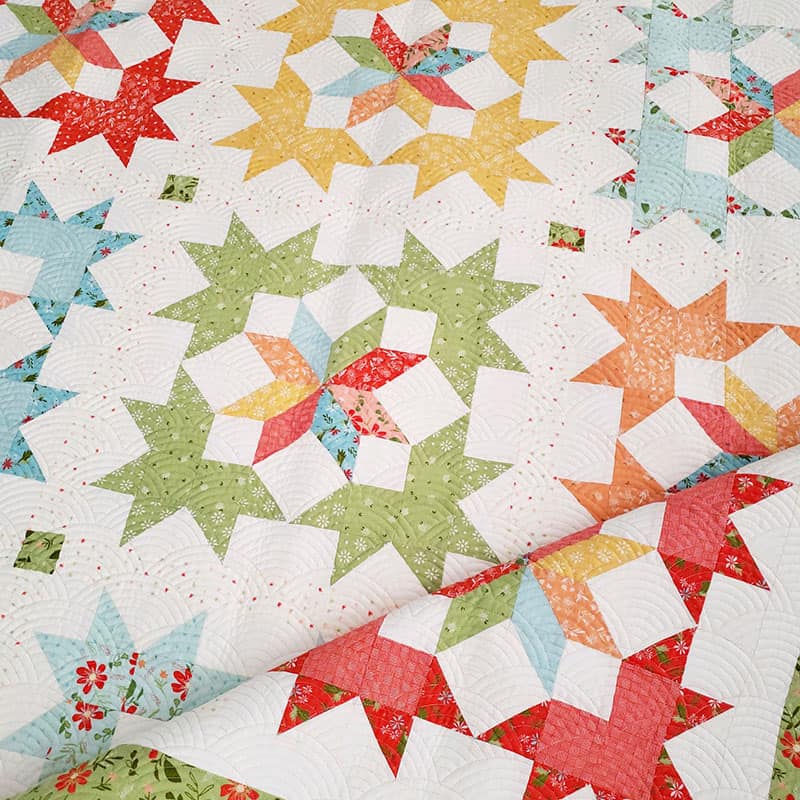 The Starlight Fat Quarter Quilt Pattern
I had so much fun playing with the fabrics for this quilt! I actually didn't use any of our grey prints for this one, but in hindsight I think it would look really beautiful with grey sashing, too! Starlight uses at least 16 fat quarters and finishes at 77″ x 77″. My friend Marion did the beautiful all-over Baptist Clams quilting design on this one.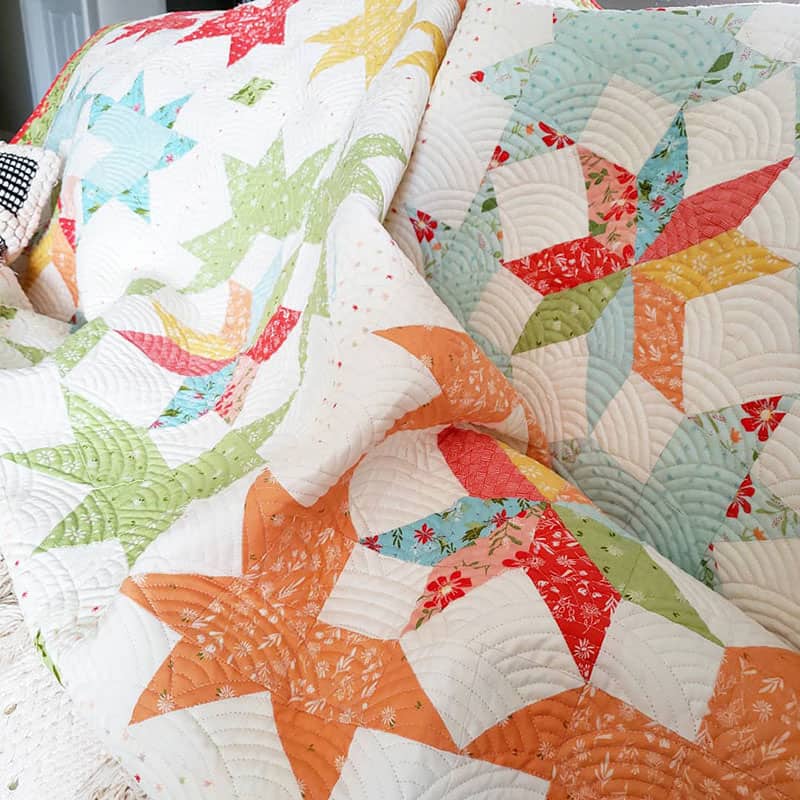 My daughter Chelsi took this quilt over to her house for the weekend and got some beautiful photos of it…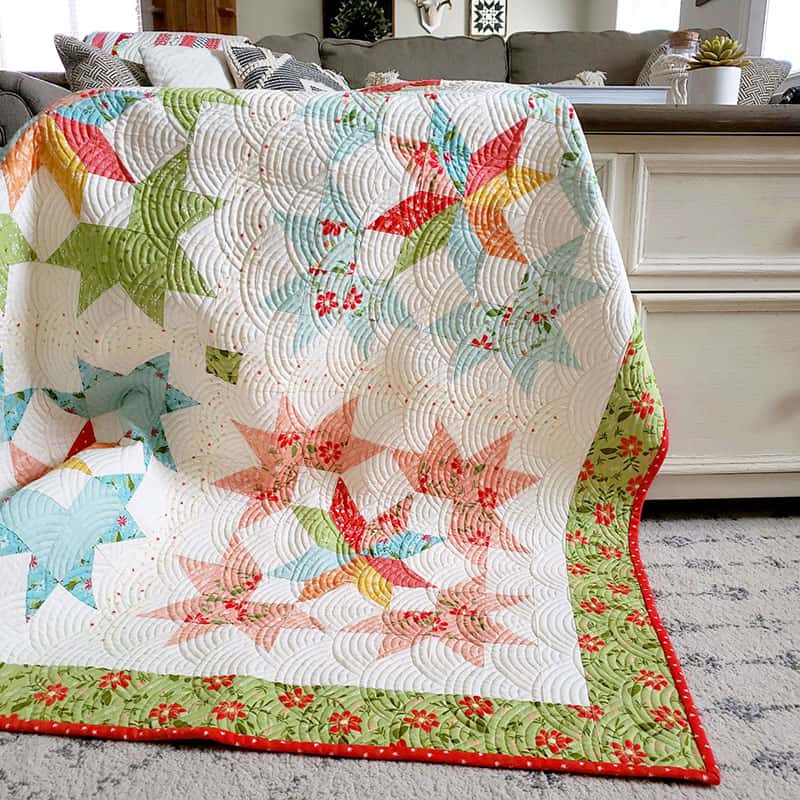 I used the medium green floral for the border and the red asterisk print for binding–I love this one so much. It was fun to play with color combinations in the corners of the blocks as well. I used two prints from one color way for the corners, but they could be made from all one print or even pieced completely scrappy.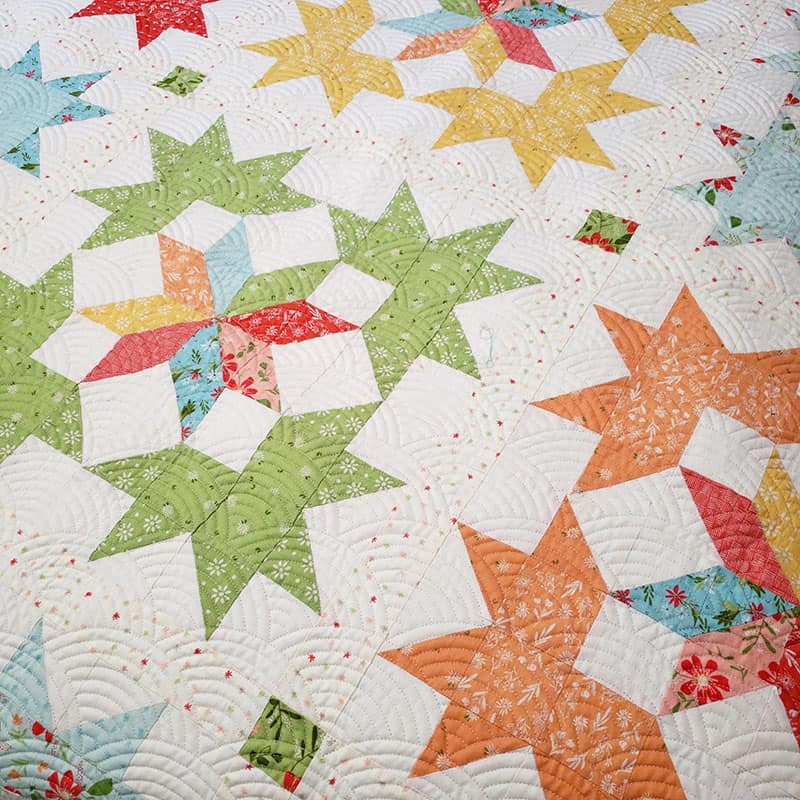 I used the confetti-colored asterisk print for sashing and the green border print for sashing posts. While the large size is stunning…this pattern would also be fun as a four-block baby quilt.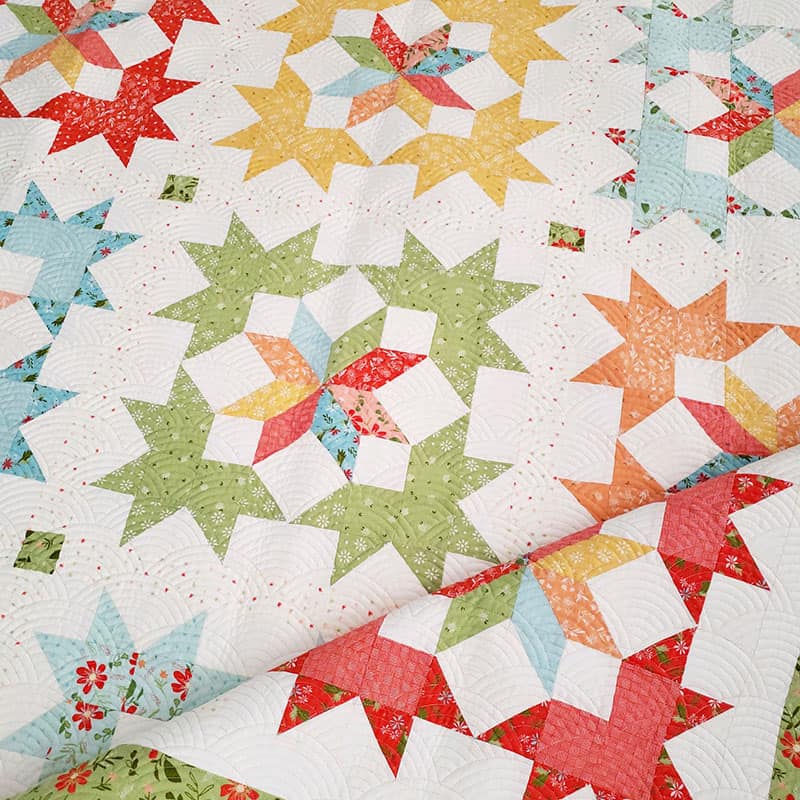 Starlight Fat Quarter Quilt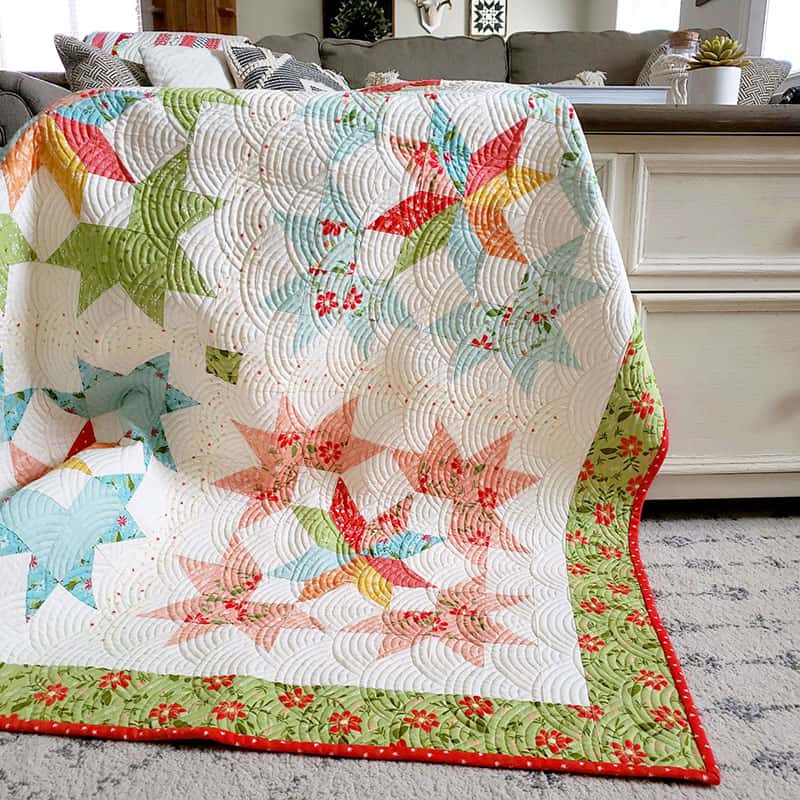 Thank you so much for all of the kind comments on the new quilts and patterns. And thank you especially for your patience with me during my busy August. I've never been out of town as much as I was that month, so things got a little crazy here!
Have you used a star block fat quarter quilt pattern before? Share in a comment below!
Happy quilting, and thanks so much for stopping by!