Hello, friends! Holiday planning can be stressful to say the least. So use this Organized Holiday Planning Guide for Quilters to make the most of your time now for a relaxing and enjoyable holiday season. Soon I'll be sharing a video with details of my holiday decorating with quilts, so I wanted to first provide this plan with steps you can take now to be ready for all things holiday.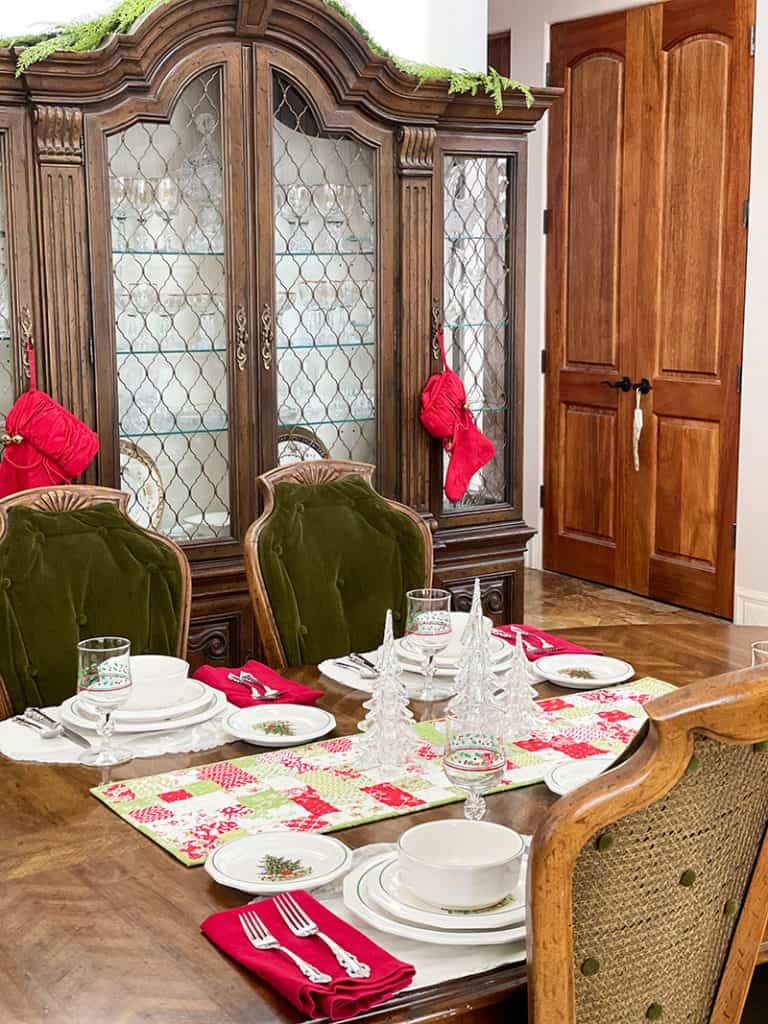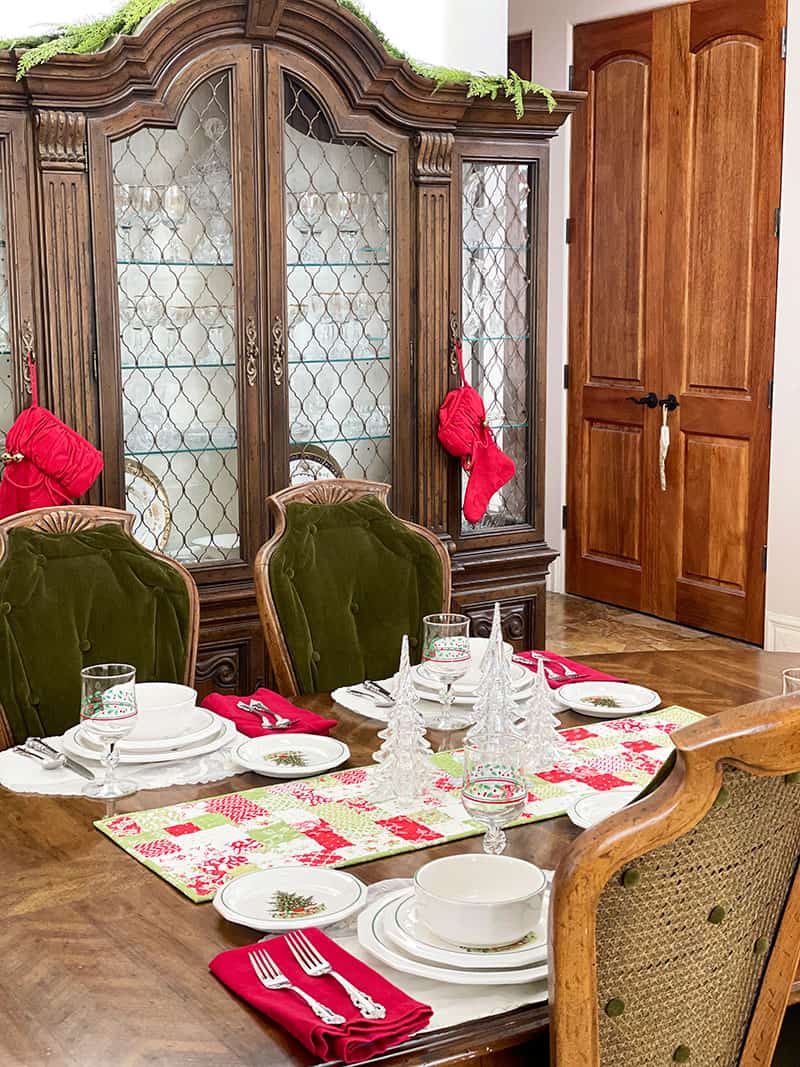 Organized Holiday Planning Guide for Quilters
Now is the time to start preparing for the holiday season. While there are lots of holiday planner options to choose from, you can use your favorite notebook and a pen to get started now. By the time the holidays are here you'll be more prepared than ever before.
1. Ponder the Season
First, be sure to think about what you want to have in your holiday season–and what is okay to leave out. If there is an old tradition you want to replace with a new one, now is the time to decide. I always set a limit for events I want to attend or host as well–just so my calendar doesn't get too full. And if there is something you've always wanted to do for the holidays, add it to this year's plan. Thinking about this before all of the other steps will ensure your holiday is off to a great beginning.
2. Review the Calendar
I like to go over my holiday calendar early in the fall to make sure I have everything noted. We often vary the date of our family celebrations based on individual work schedules and who is celebrating on what day with their in-laws that year. So it's helpful to go over the calendar and make sure everything is written down. Not only do I schedule our "main events" but also check to make sure smaller gatherings, events, and traditions are noted on the correct dates.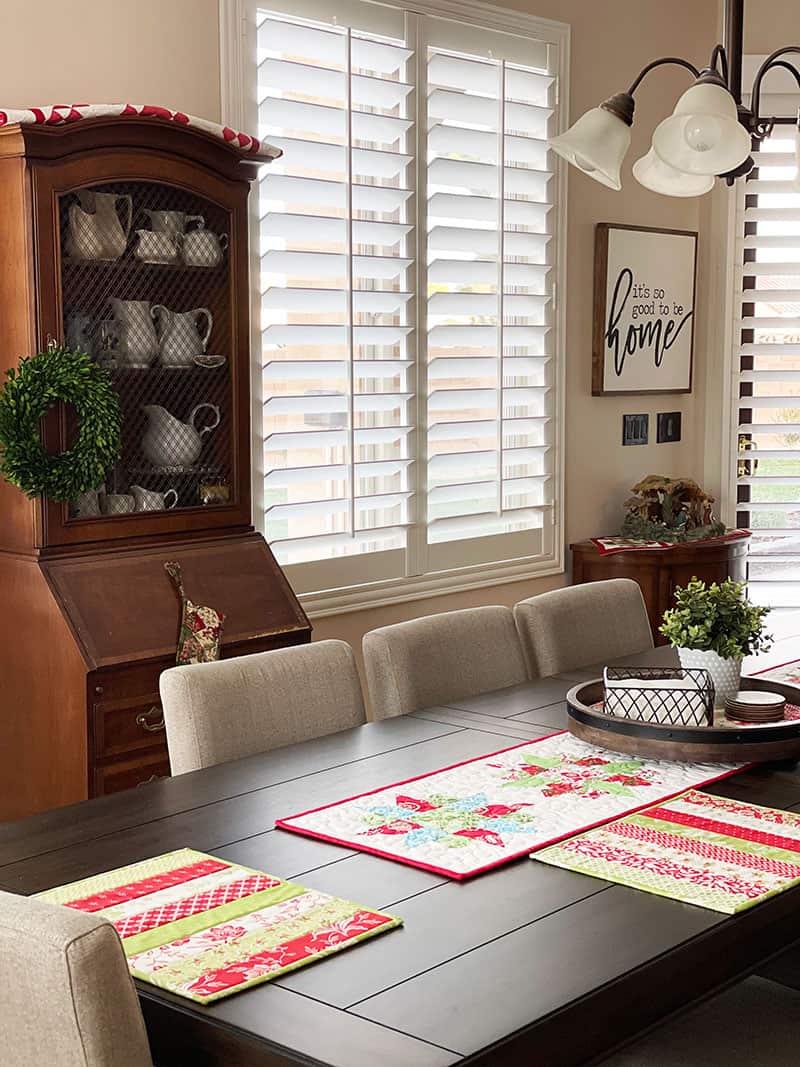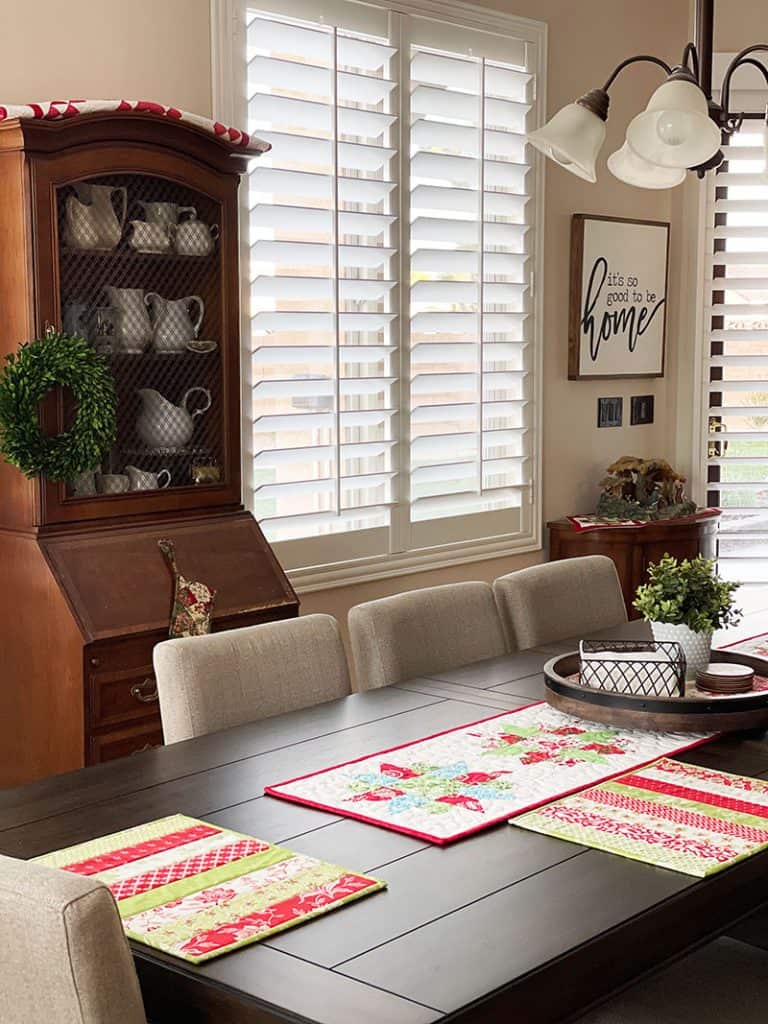 3. Review Gift Ideas
While I actually start making notes for gift ideas quite early in the year, I definitely make sure to solidify gift ideas early in the fall. I keep a simple list in my notebook with each family member's name. When I think of something for that person throughout the year I make a note. Then when I've actually made a decision and completed or purchased the gift, I'll note that as well. I've even kept prior year's gift lists in a file so I can review and make sure not to duplicate gifts from previous holidays.
4. Plan Holiday Decor
As a quilter, I love holiday decor and often work on quilts and table runners throughout the year to have ready for our home at Christmas. You can keep a simple list in a notebook of your handmade and other holiday decor. (My new Quilting Life Planner and Workbook has several pages dedicated to listing holiday decor notes). I also take pictures each year so that I can review and make notes about what I want to do the same and what I'd like to change up. (You can see my last year's Christmas home tour here).
5. Calculate a Budget
While there are many ways to plan a holiday budget, I like to keep it fairly simple with a meal budget and then gift budgets for family members. We also try to do something inexpensive and simple (but thoughtful) for neighbors and friends. (This year our neighbor gifts will include pomegranate jelly that we've made from our pomegranate trees). And while I might not always stick to my budget exactly, I've found that having it really helps to keep things on track.
6. List Your Errands
It seems that each year I'm able to do more and more holiday shopping and errands on-line. However, there are still things that just need to be handled in person. Having a running list of these types of errands makes it easy to combine tasks throughout the busy season. I keep this list on paper but also keep a version on my phone in case I'm out and have forgotten my notebook.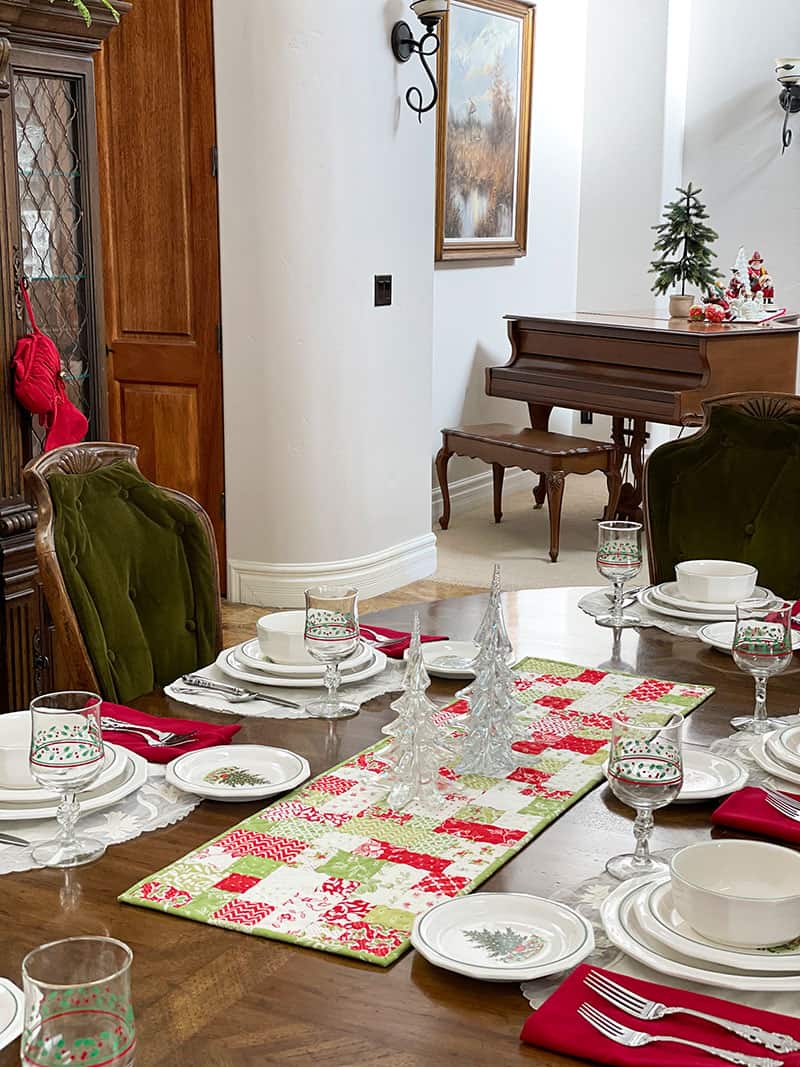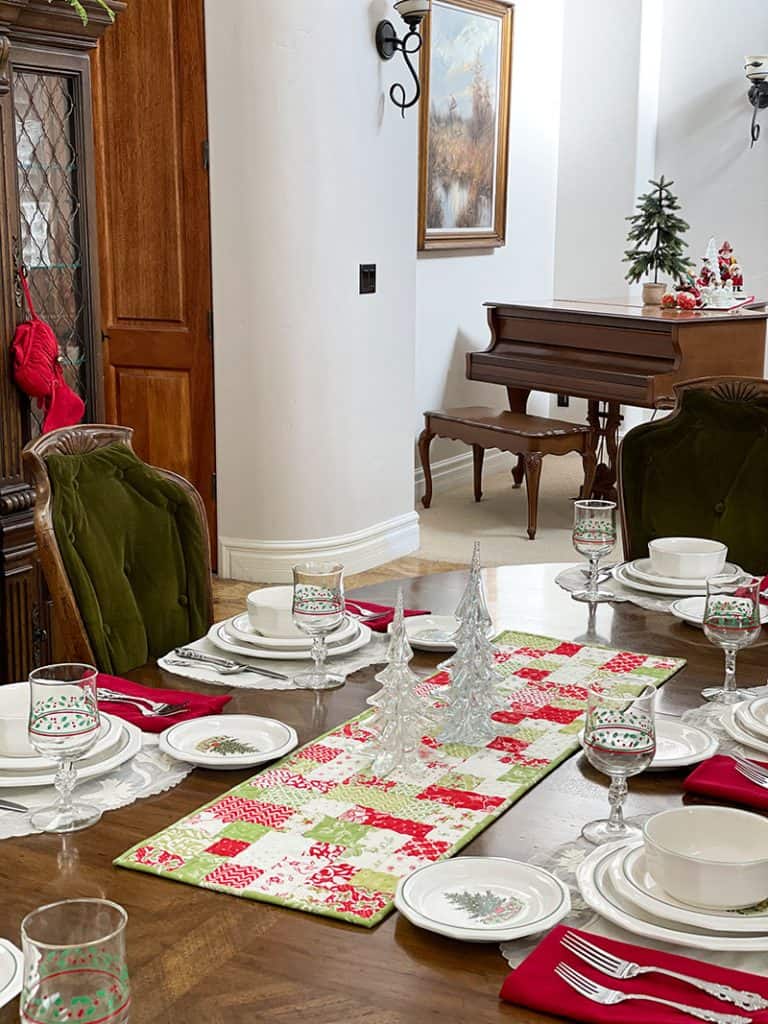 7. Decide on the Menu
I plan my menus quite early in the season. It is super helpful that I've saved my Thanksgiving, Christmas, and New Year's menus for several years. But I always like to try a new appetizer, salad, or side dish in the mix. I make notes on my menu about whether the new dishes are good enough to make again. I also assign dishes to family members who offer to help several weeks in advance so I don't have to worry about the entire meal.
8. Make a Grocery List
Shortly after making my menu I pull out all of the recipes for the meals. I will then go through my pantry to check what I have on hand. I double check seasonings and make sure the jars I have are full enough for what I'll need. And then I make a master grocery list separated by each meal. I usually pick up the non-perishables for all three holiday meals at once. Then, just a few days before each holiday I'll make a trip for the fresh produce and perishable items.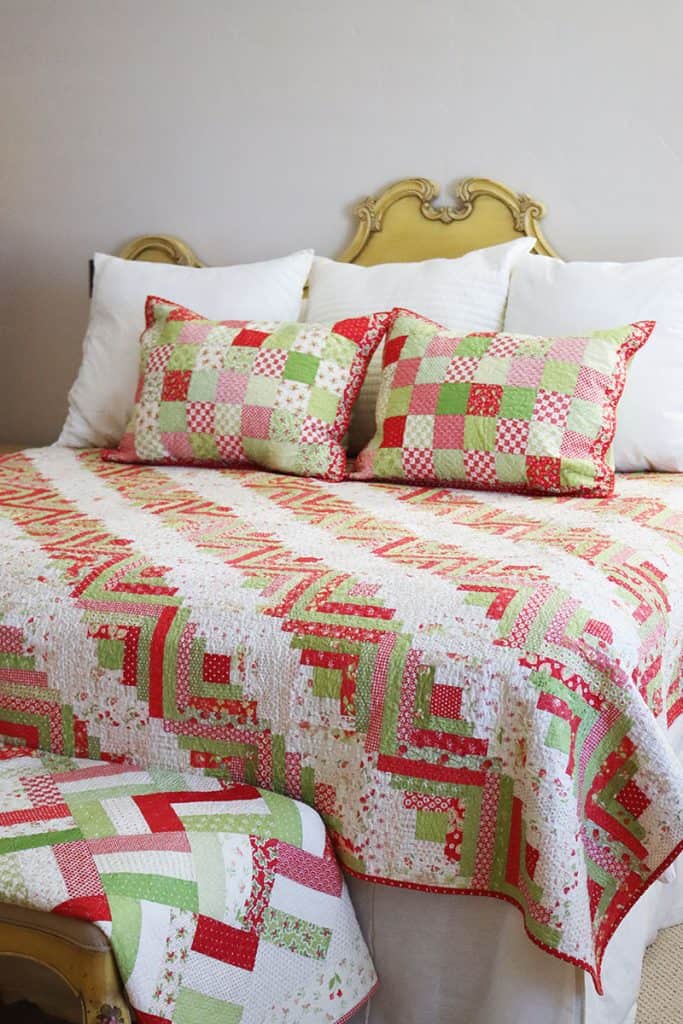 9. Decorate
After I've run through all of these topics in my notebook I treat myself to the decorating process. It's always fun to pull things out that I haven't seen in so many months. I'm actually going to walk you through this process with a video soon.
I hope that some of these ideas in my Organized Holiday Planning Guide for Quilters have been helpful to you this year as you get ready to spend time with family and friends.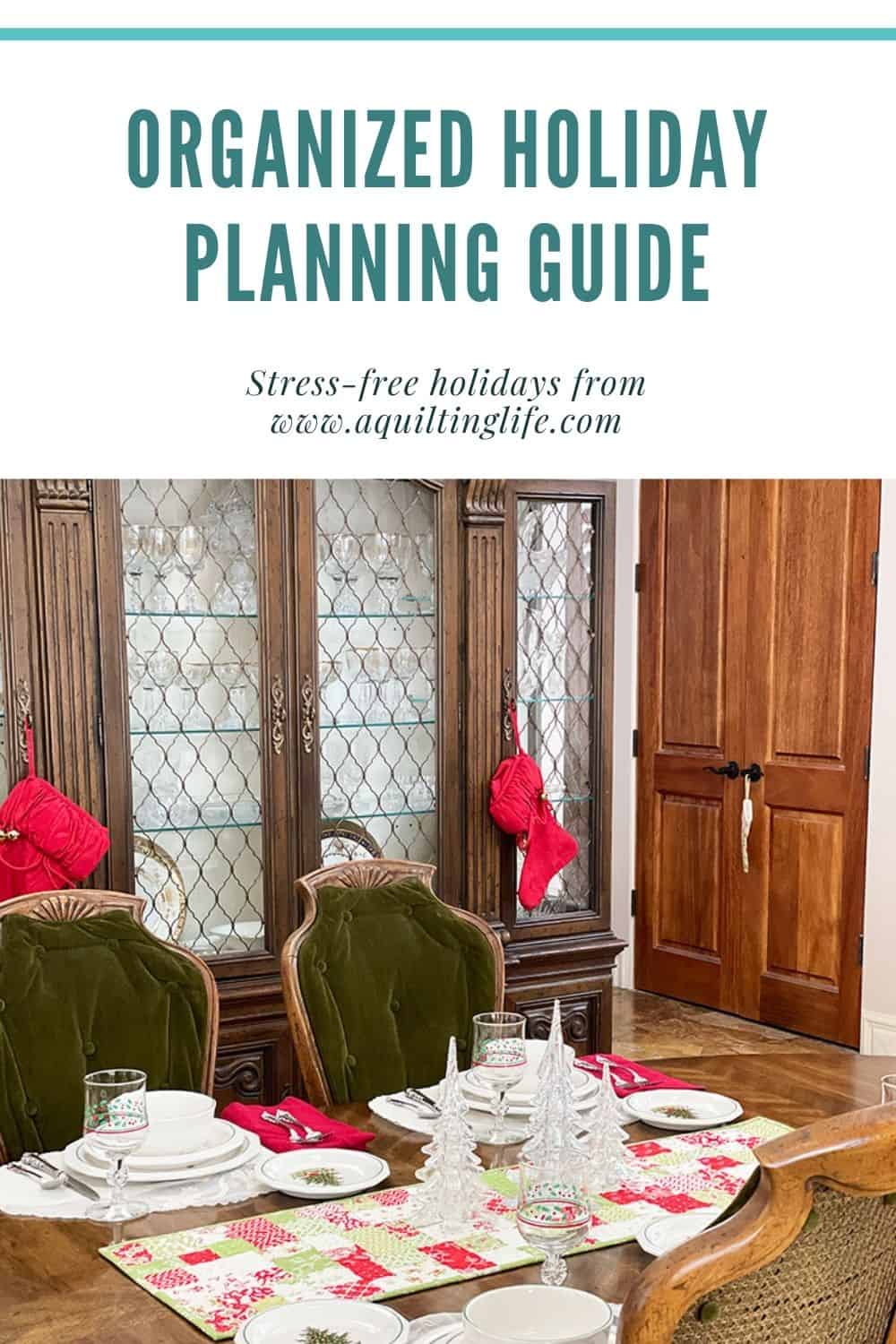 Happy quilting!