Hello and happy Tuesday! Today I'm excited to share a new book that arrived yesterday. I have a quilt included in the new Moda All-Stars On a Roll jelly roll quilts book–and there are thirteen other wonderful quilts included that I want to make as well!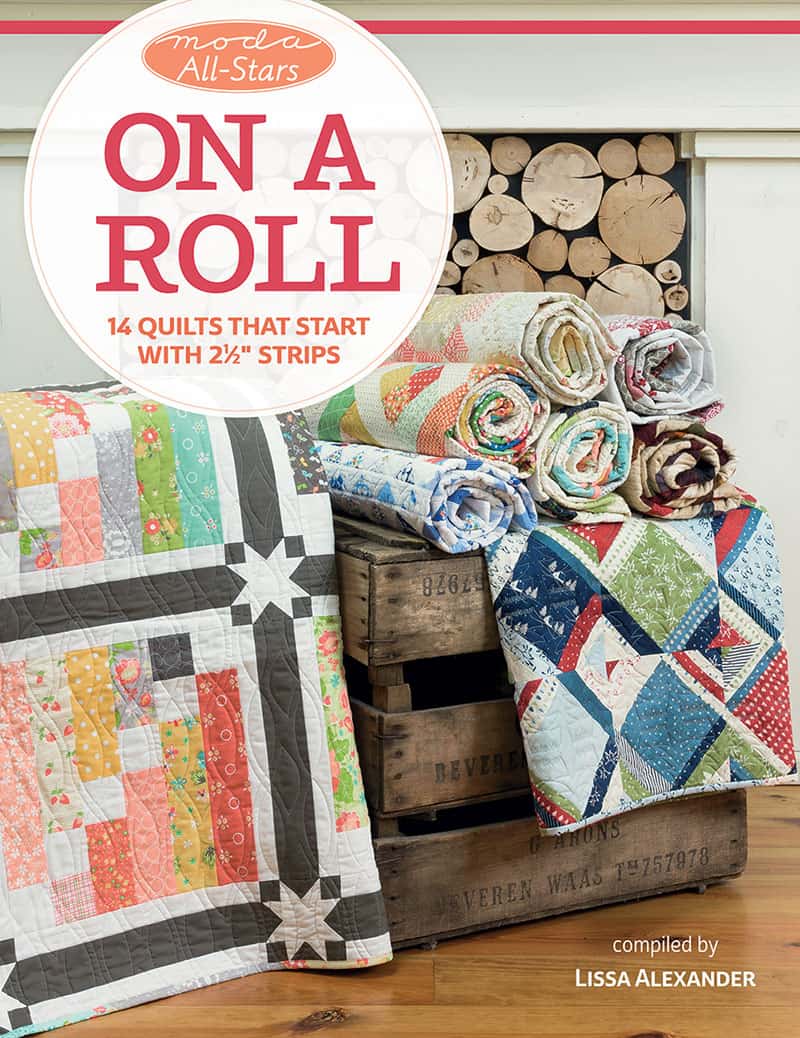 The fourteen projects in the book include quilts of all different sizes, and really, they are all just wonderful projects. The photography is beautiful, and as per usual, the folks at Martingale have included wonderful tips and tidbits of information from each quilt designer.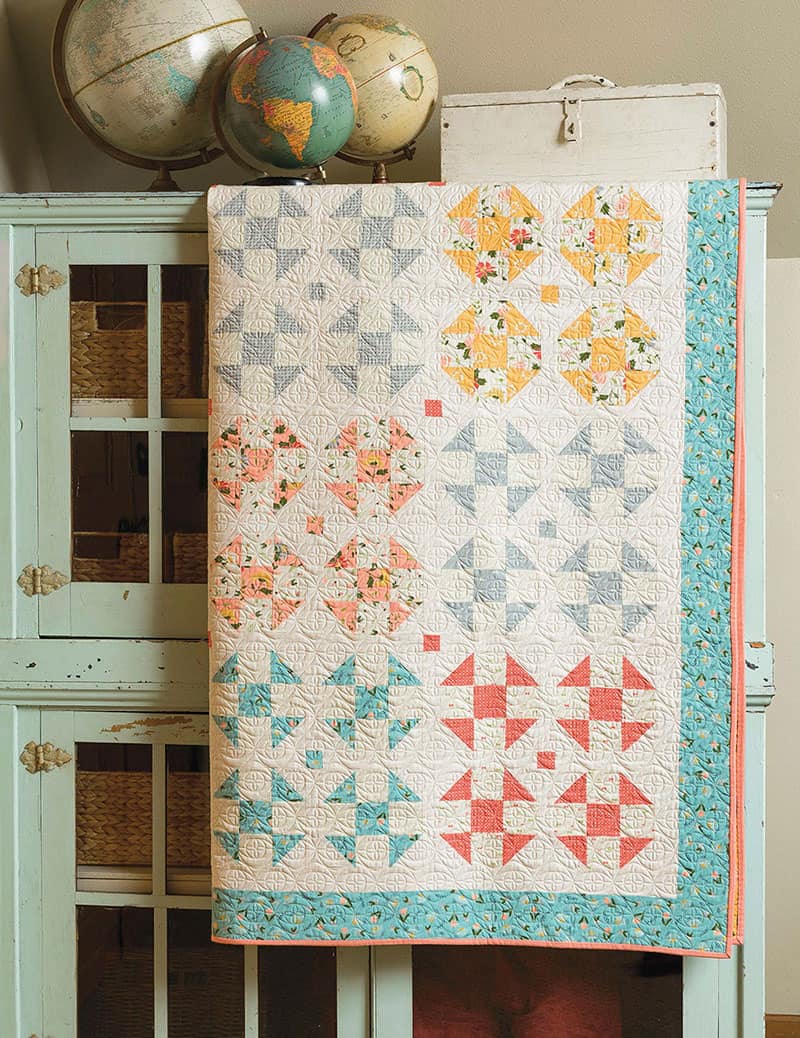 Parfait
My quilt is called "Parfait" and uses two jelly rolls. My friend Marion did the beautiful long-arm quilting on this one. The fabrics are from our Clover Hollow collection.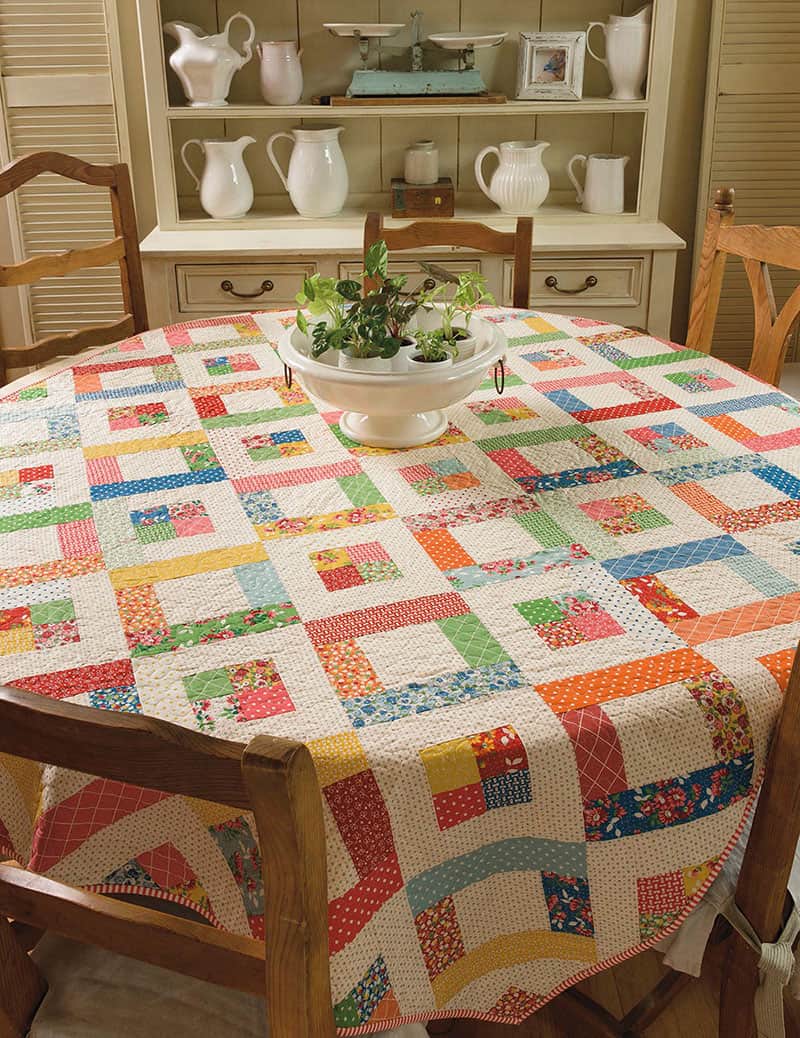 Not Too Sweet
I need to make so many of the quilts included in the book. One of them is this "Not Too Sweet" quilt by Sandy Klop. I love the beautifully styled photographs including the photography for this quilt in such a lovely kitchen.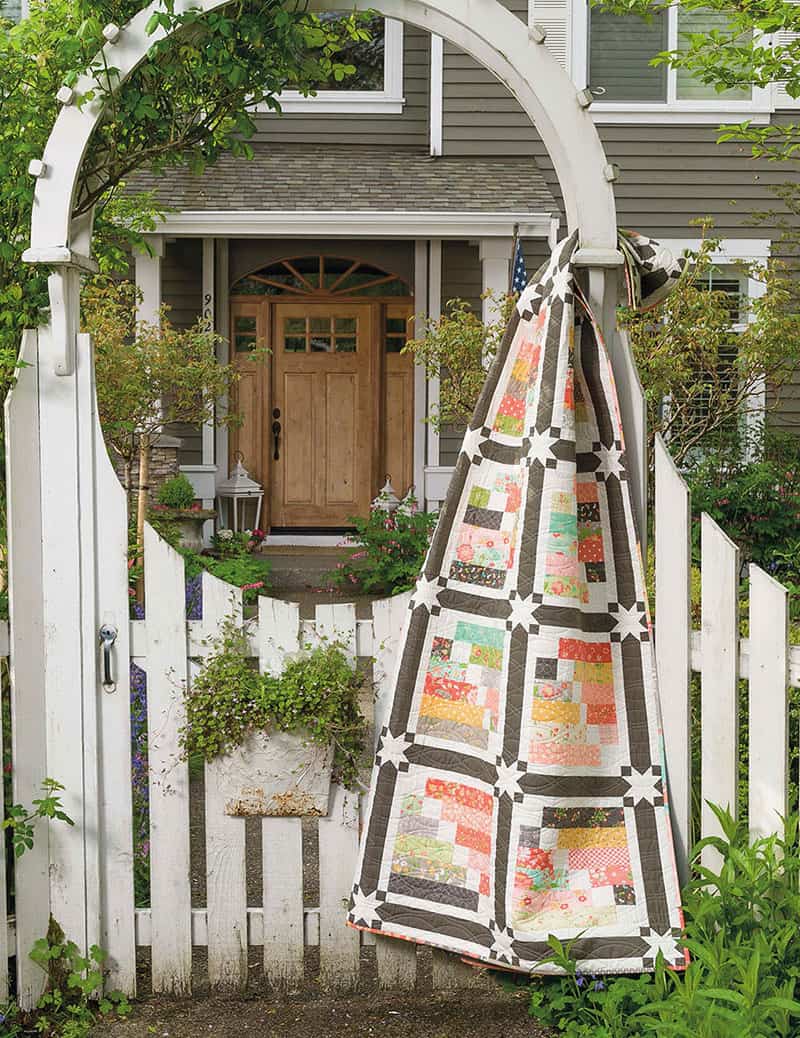 Apricot Jelly
I also really love this "Apricot Jelly" quilt designed by Corey Yoder. I'm definitely going to be making this one using the fabric I've been sewing on for the past week (can't wait to share it with you next month)!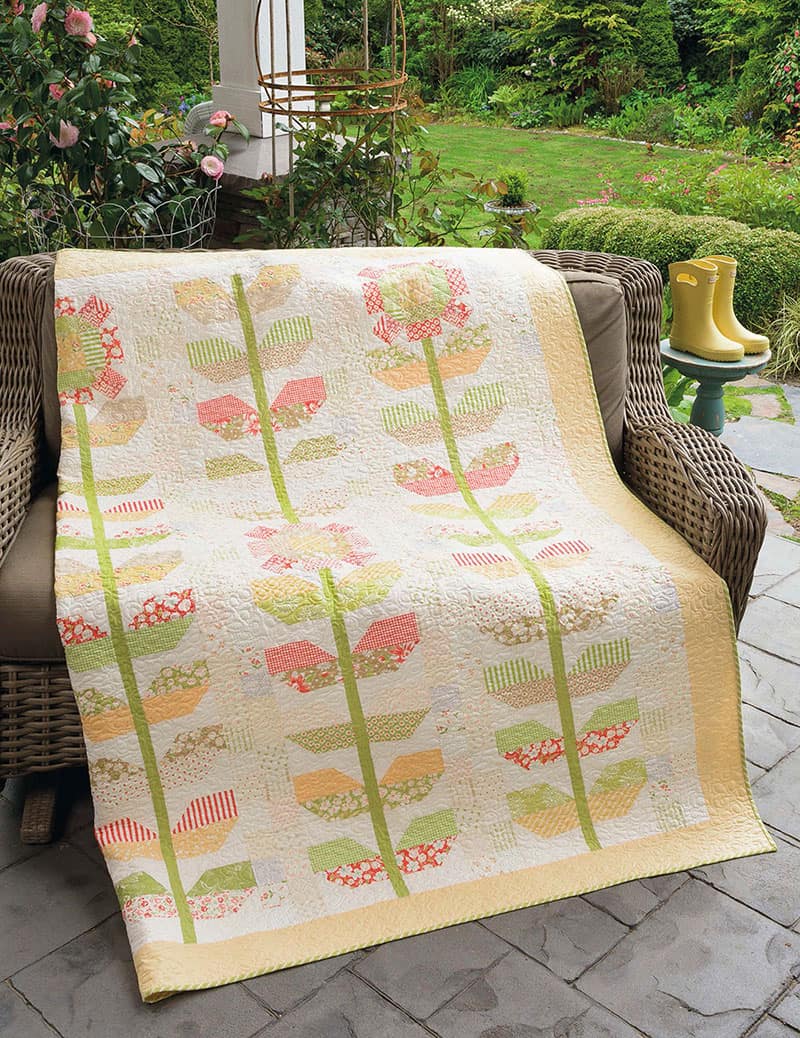 Maisy Daisies
And, this "Maisy Daisies" quilt is another one I'm going to make right away! I love the use of the low-volume jelly roll strips in the sashing areas of the quilt–such a fun idea!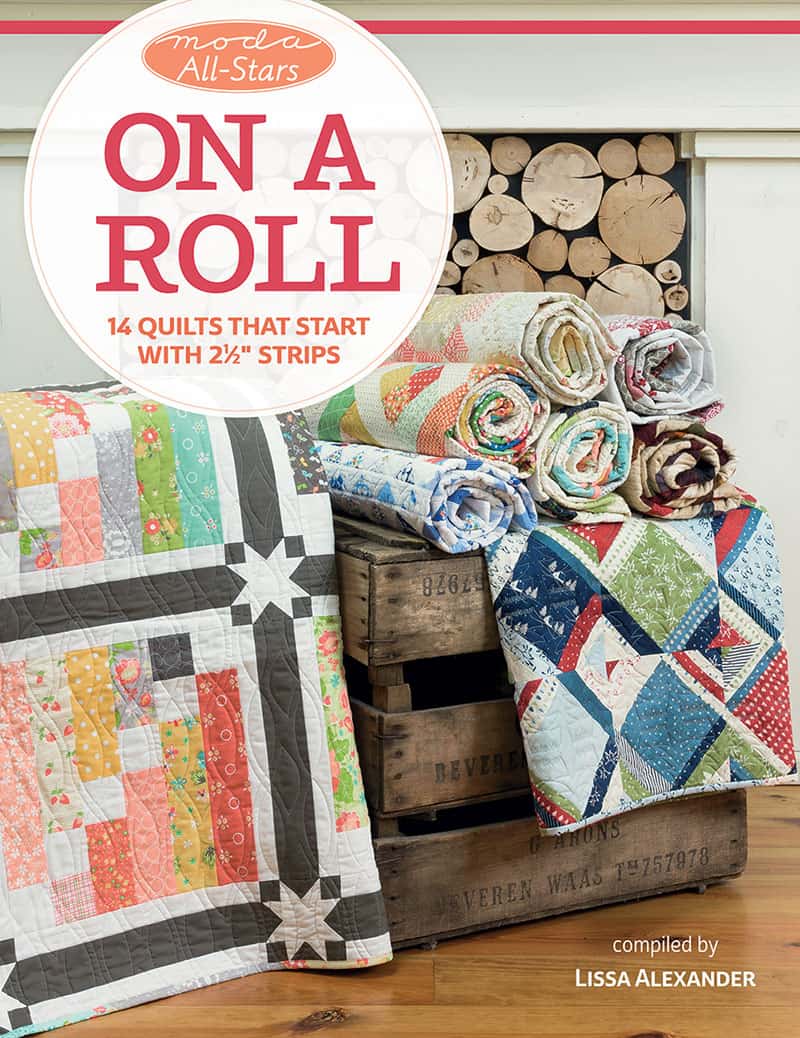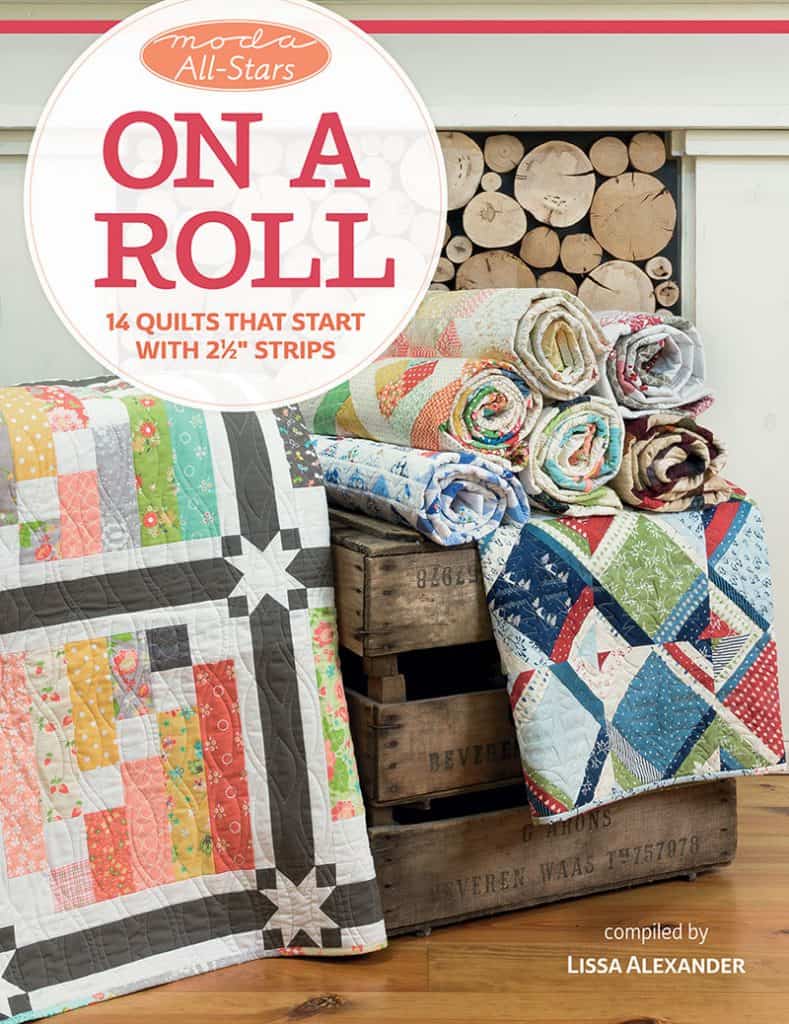 On a Roll: 14 Quilts That Start with 2 ½″ Strips
Finally, I could actually show you every quilt in the book now, because I love them all. But there will be a blog tour coming in March where you'll get the chance to see everything! The On a Roll Jelly Roll Quilts book is one you'll definitely want to add to your library. You can find the Moda All-Stars On a Roll book available now for pre-order. And it will be arriving on March 15th on-line and in your favorite shops!
Jelly Rolls…
If you love jelly roll quilts, be sure to visit my post on 10 Tips for Using Jelly Rolls along with this post on Tips for Sewing with Strip Sets.
Thanks so much for stopping by!