Hello and happy Wednesday! Today I'm sharing Moda Block Heads 2 Block 45, "Twelve Crowns" by Betsy Chutchian. This is a gorgeous block that uses a lot of half-square triangles. I was sure happy I had lots in my stash that I was able to use to save a little time on this block!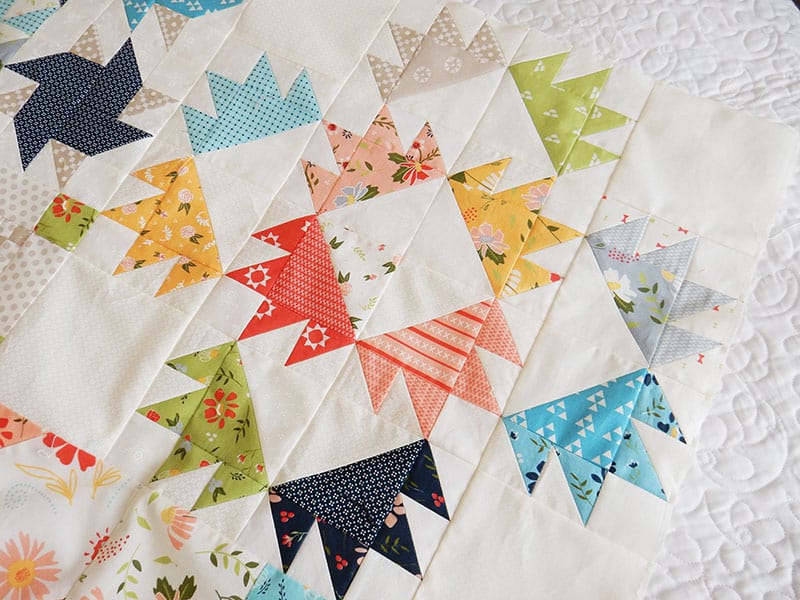 This week's block was pretty easy to get some pictures of in my quilt. As per the setting instructions, I've placed my block 45 at the top right corner of my quilt. You can see that for some of my blocks I used just one fabric for the large hst and the smaller hst's, but that for some of them I did a little mixing and matching of fabrics. I was trying to use up half-square triangles that were already made when I did this…but I do love the scrappy look!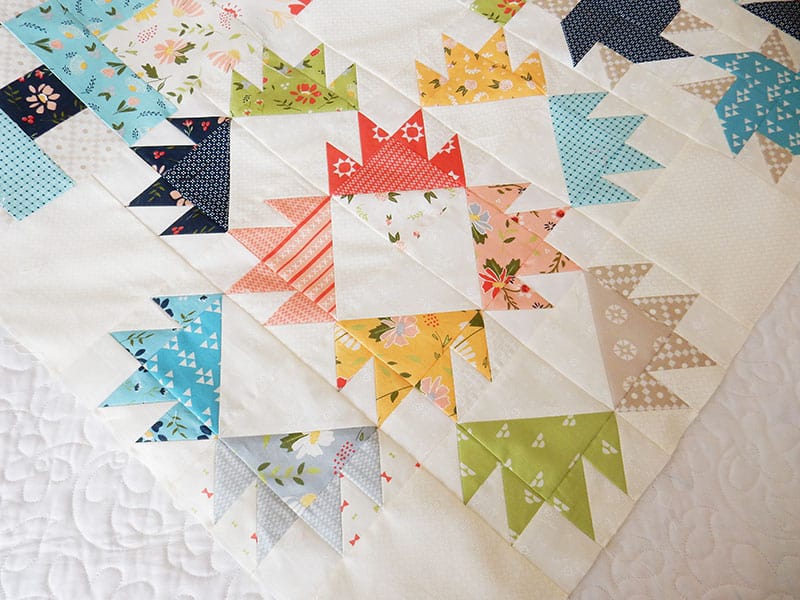 Tips for Moda Block Heads 2 Block 45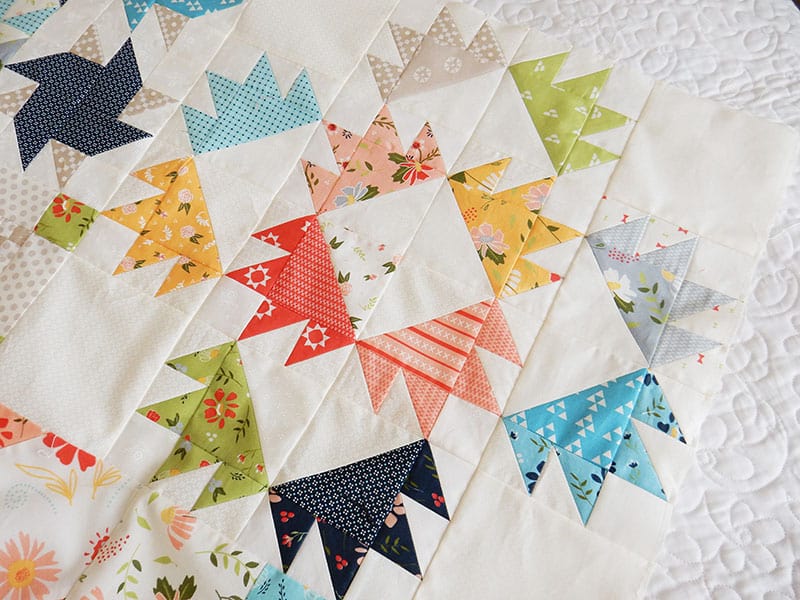 Moda Block Heads 2 Block 45 Links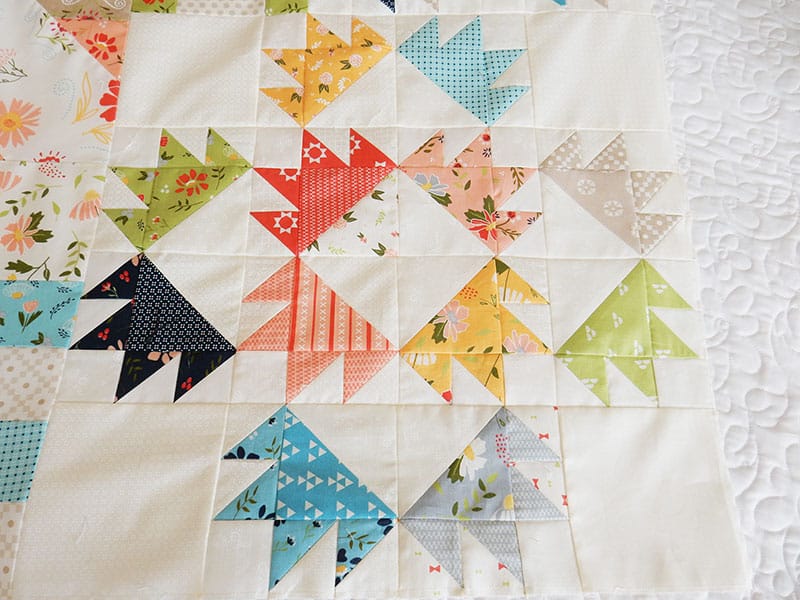 And Visit the other Moda Block Heads 2 Designers Here: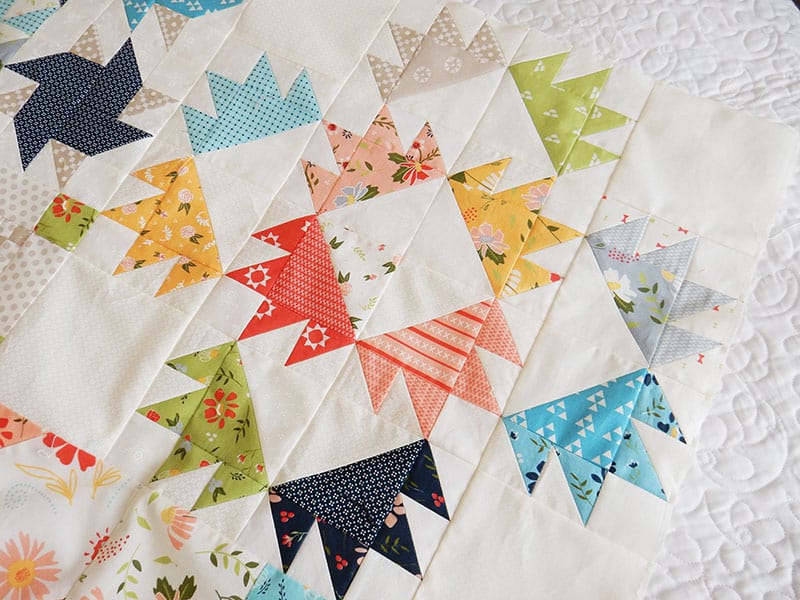 Happy sewing Moda Block Heads 2 Block 45! Thanks so much for stopping by!