Hello and happy Friday!  Today I'm sharing a little more quilt market inspiration from this fall's International Quilt Market in Houston, Texas.  But first I want to let you know about a new quilting light I've been using for the past few weeks.  I absolutely love it!  I will let you know that the lamp was sent to me for no charge in exchange for a review on the product, however, all of my opinions are my own.  I'm rating this lamp a five stars out of five stars because I really do love it!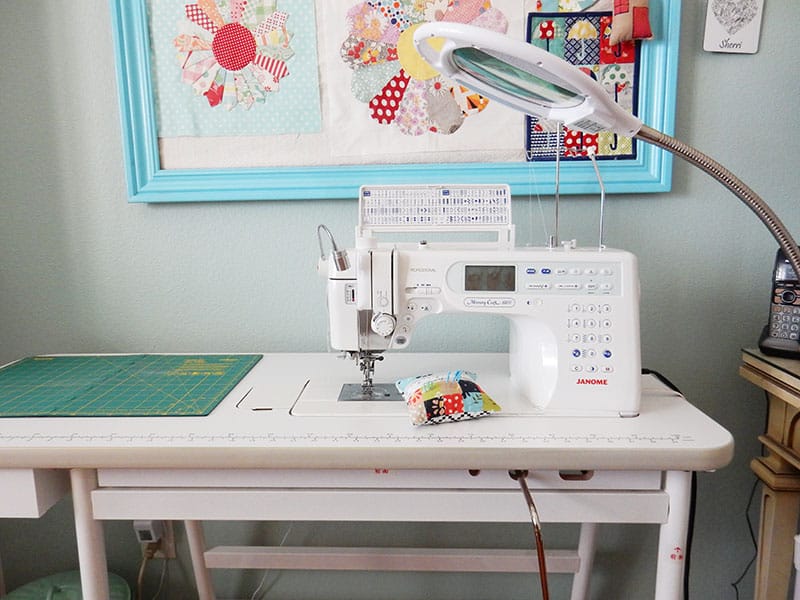 New Quilting Lamp
I was contacted by the folks at Brightech to see if I might be interested in reviewing one of their lamps.  I was allowed to choose a lamp, and I'm really happy with the one I chose.  My only problem with it is that my husband has found it really useful for reading!  He's been using it a lot for that.
Now, Brightech has many different lighting options to choose from.  You can see the exact lamp I received here.  My lamp arrived quickly, and was easy to set up.  I've actually been using it a lot in our family room where I do my handwork and binding; the bright light has been so helpful for that!  But I took it into my sewing room the other day when I was sewing at night, and the lighting made such a terrific difference that I think it's staying there until I have some binding to do again!  You can see in the photo above how I'm able to angle the light to shine right where I need it.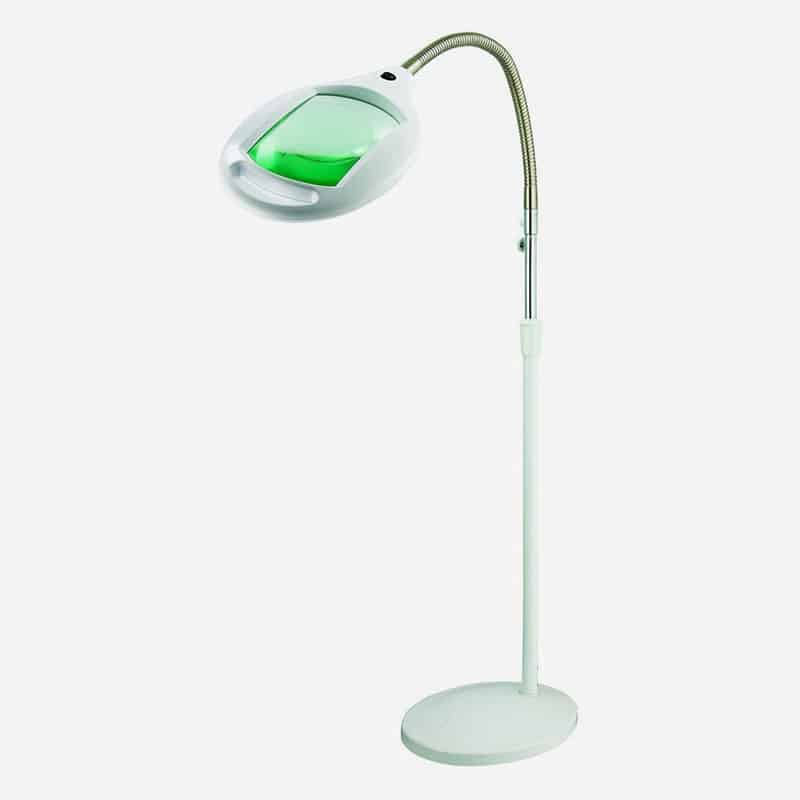 Features of the Brightech LightView Floor LED Magnifying Glass Lamp w/ Stand
Super easy to set up (some simple assembly required)
Terrific bright clear light that you can adjust so it hits right where you need it
Magnifying option that makes tasks for quilters and sewists much easier (the clear lens at the top of the lamp is the magnifier).
Most importantly, I love this lamp and am really grateful to have had the opportunity to review it.  Find it and other Brightech lighting options here (affiliate link).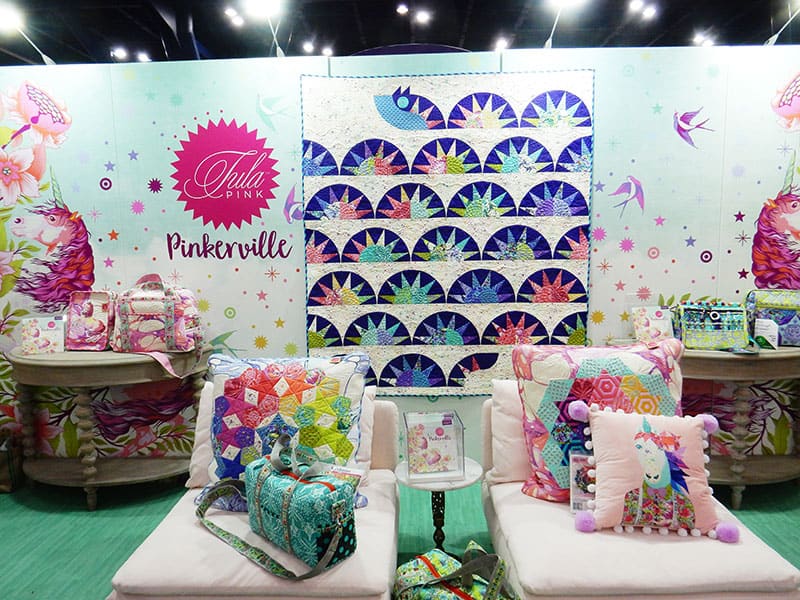 Tula Pink
And, I have some more quilt market inspiration to share today as well!  Above is Tula Pink's gorgeous booth featuring her Pinkerville collection.  The colors in this collection were vibrant and bright, and as usual she had lovely quilts and accessories to display.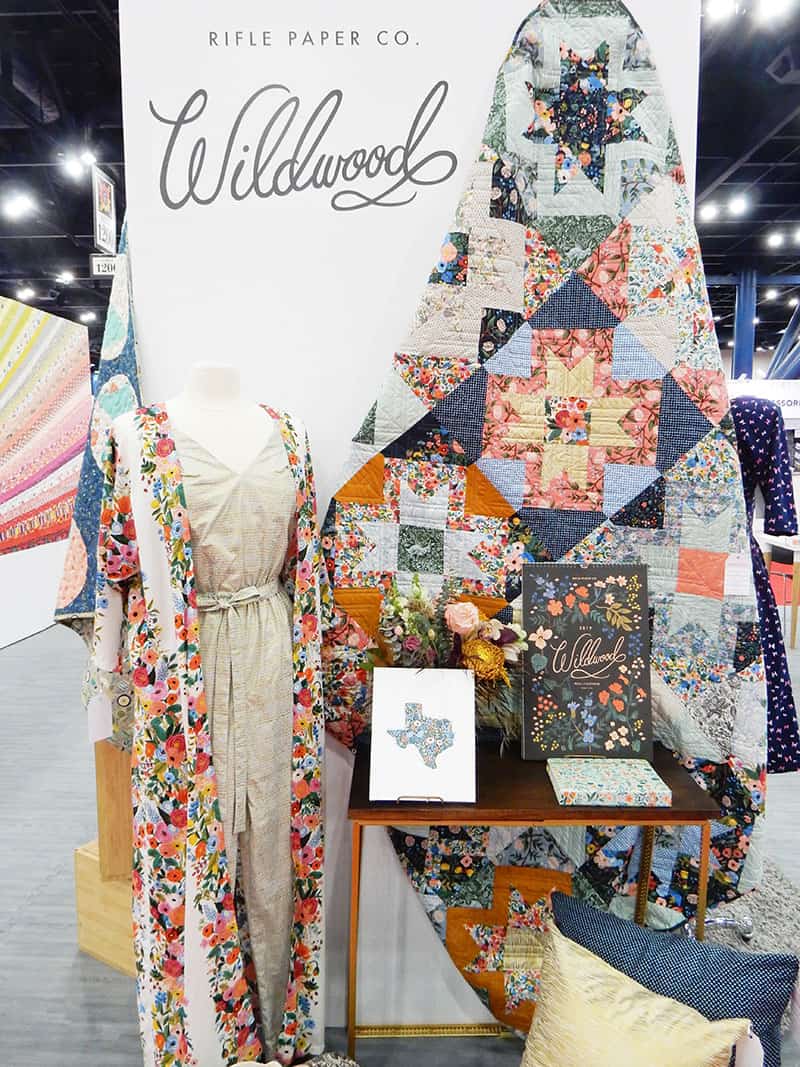 Rifle Paper Co.
I pretty much love all things Rifle Paper Company (love this calendar for next year) and especially love their floral fabrics.  This mini display featuring their Wildwood fabric collection caught my eye as I was hurrying through the show floor one morning.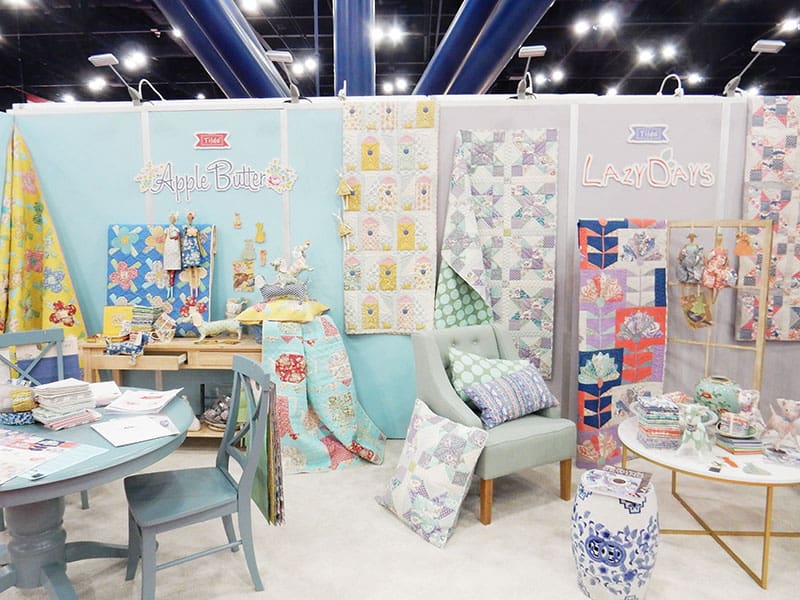 Tilda
The Tilda booth had a lot of inspiration in it as well!  Their sweet florals are always so pretty!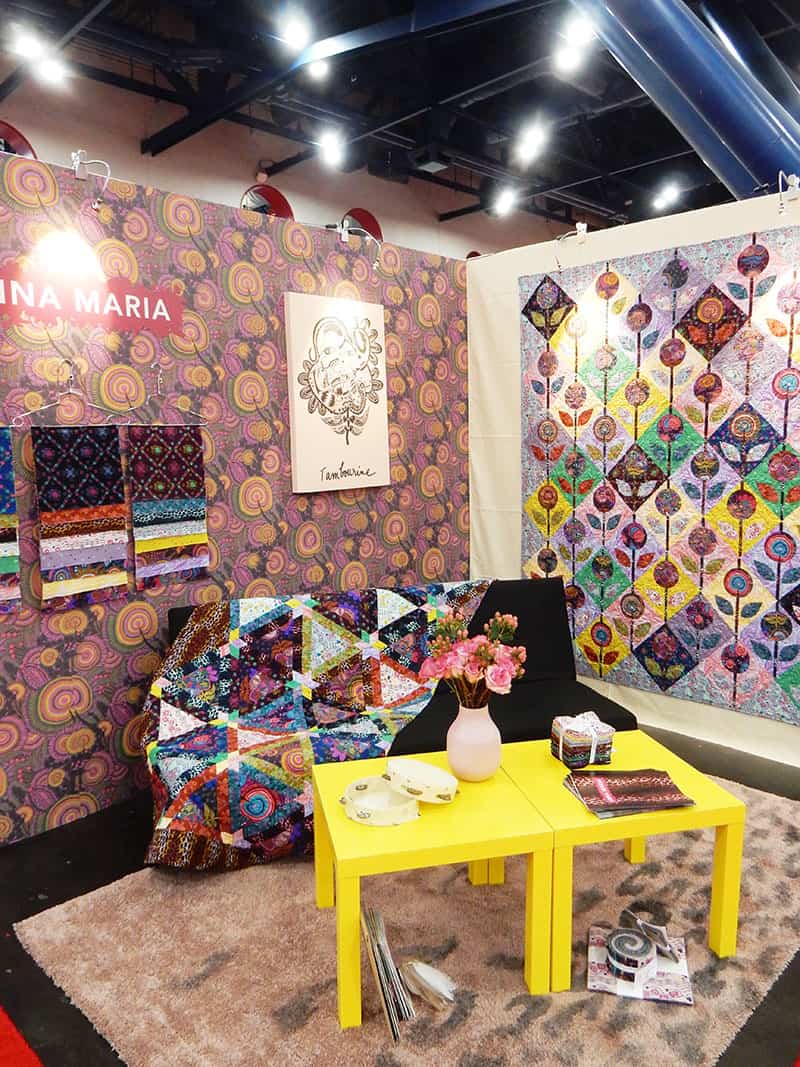 Anna Maria Horner
Anna's booth featuring her upcoming Tambourine collection was also beautiful. I have quite a collection of her prints from previous fabric groups that I really need to sew with one of these days!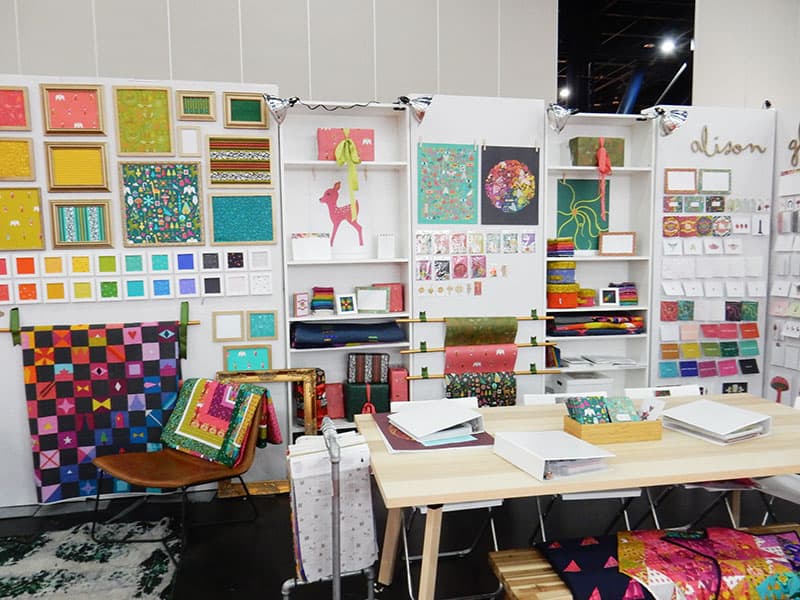 Alison Glass
I also loved Alison Glass's booth.  Everything was so well organized to make it easy to see her fabrics and designs!  I love the framed fabrics as well!  I noticed a lot of booths utilized frames to show off prints.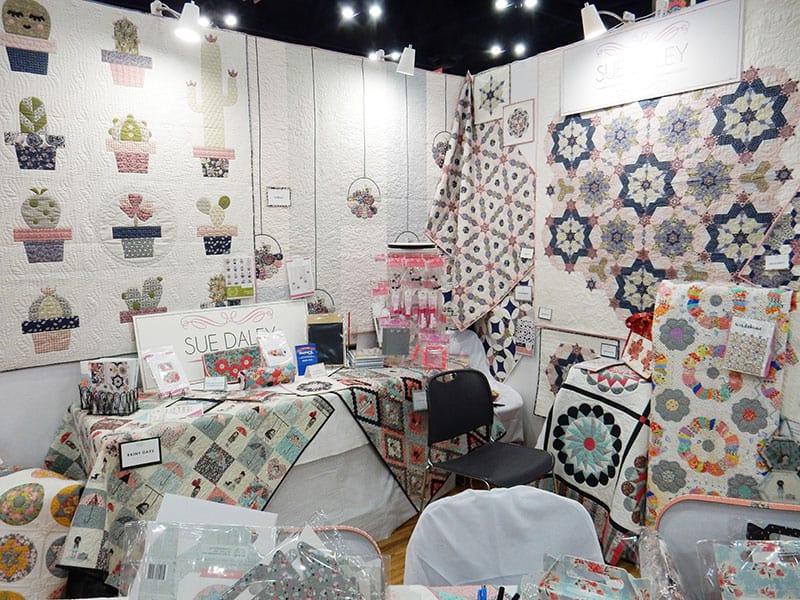 Sue Daley
There were a lot of fun things in Sue Daley's booth!  I love all things English Paper Piecing, and she always has wonderful designs and patterns.  I hope you enjoyed seeing a little more quilt market inspiration.  I'll have one more post coming up with some of the exhibit quilts from the Special Exhibit…there are some really amazing quilts that were on display.  If you missed any of my earlier Quilt Market posts you can find them below.
More Quilt Market Inspiration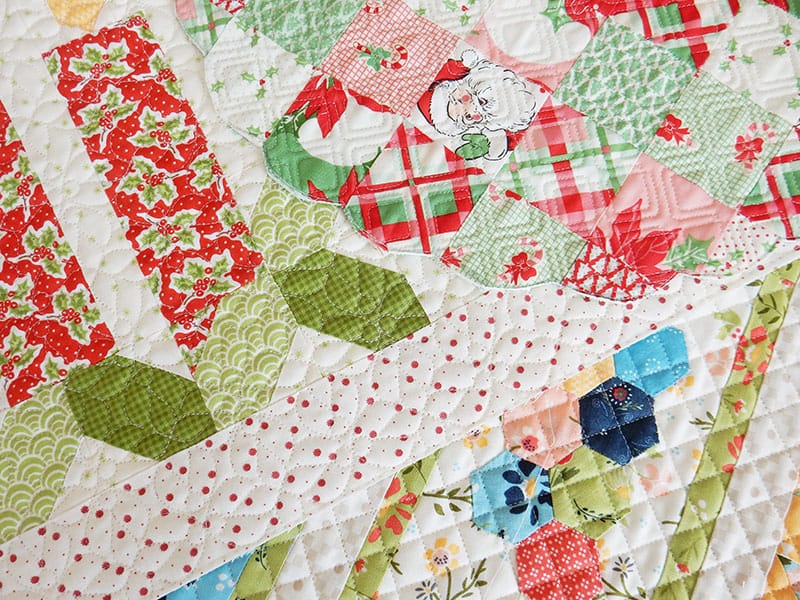 Finally, I'll be back tomorrow with this week's Saturday Seven! And soon I'll be able to share these projects I'm binding now!  Happy quilting, and thanks so much for stopping by!