Hello and happy Wednesday! And welcome to week one of our Moda Summer Charm Square Swap quilt along where you'll be able to download free charm square quilt patterns each week for six weeks. Keep reading to learn who will be sharing their pattern this week. And then keep reading to the end for a few odds and ends here on the blog 🙂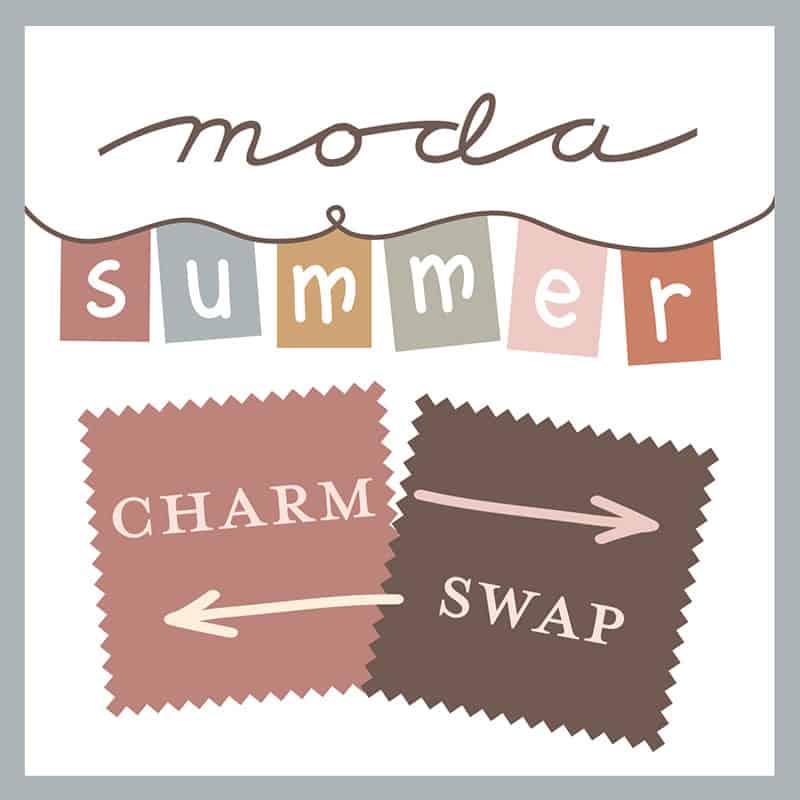 The Moda Summer Charm Square Quilt Patterns Swap
Six different Moda designers have swapped their fabrics and sewn fun charm square quilt projects with another designer's fabric. And, we are sharing a free PDF with you each week for the next six weeks. I can hardly wait to see all of the fun projects everyone has made!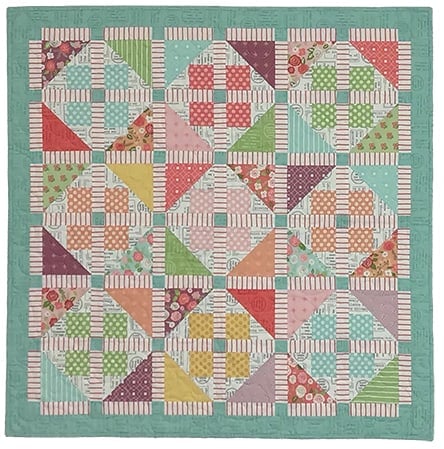 This Week's Pattern is Brought to You By…
Lynne Hagmeier of Kansas Troubles Quilters has designed this week's pattern using fabrics by Vanessa Goertzen of Lella Boutique!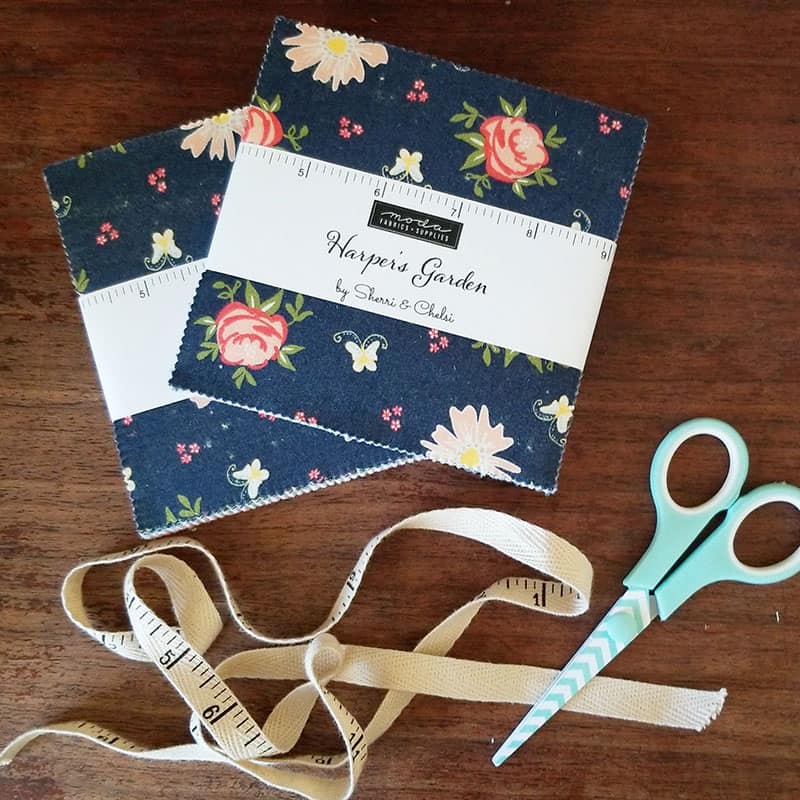 And about Next Week's Charm Pack Pattern…
Next week is my turn on this fun little blog hop! So be sure to be here next Wednesday for my pattern which I've made up in two versions! And here is the schedule for the rest of the summer:
June 26 ~ Kansas Troubles http://kansastroublesquilters-lynne.blogspot.com/
July 3 ~ Sherri McConnell https://www.aquiltinglife.com/
July 10 ~ Laurie Simpson http://minickandsimpson.blogspot.com/
July 17 ~ Me and My Sister Designs https://www.meandmysisterdesigns.com/blog/
July 24 ~ Primitive Gatherings https://lisabongean.com/
July 31 ~ Lella Boutique https://lellaboutique.blogspot.com/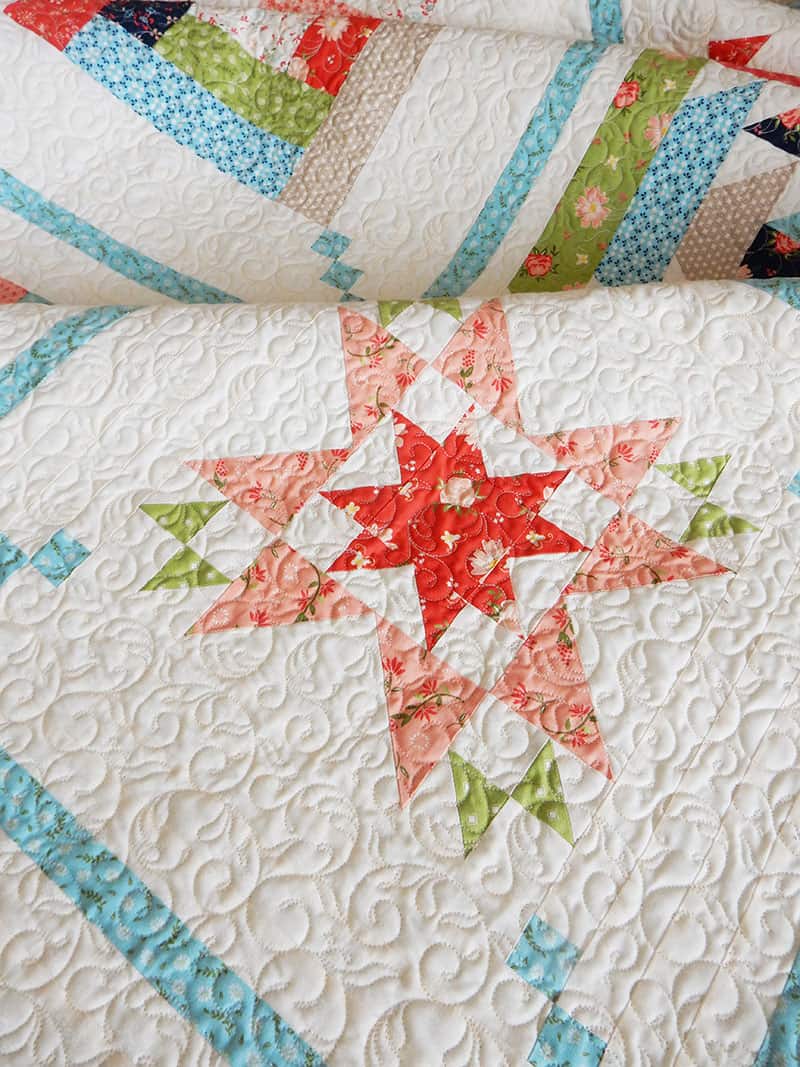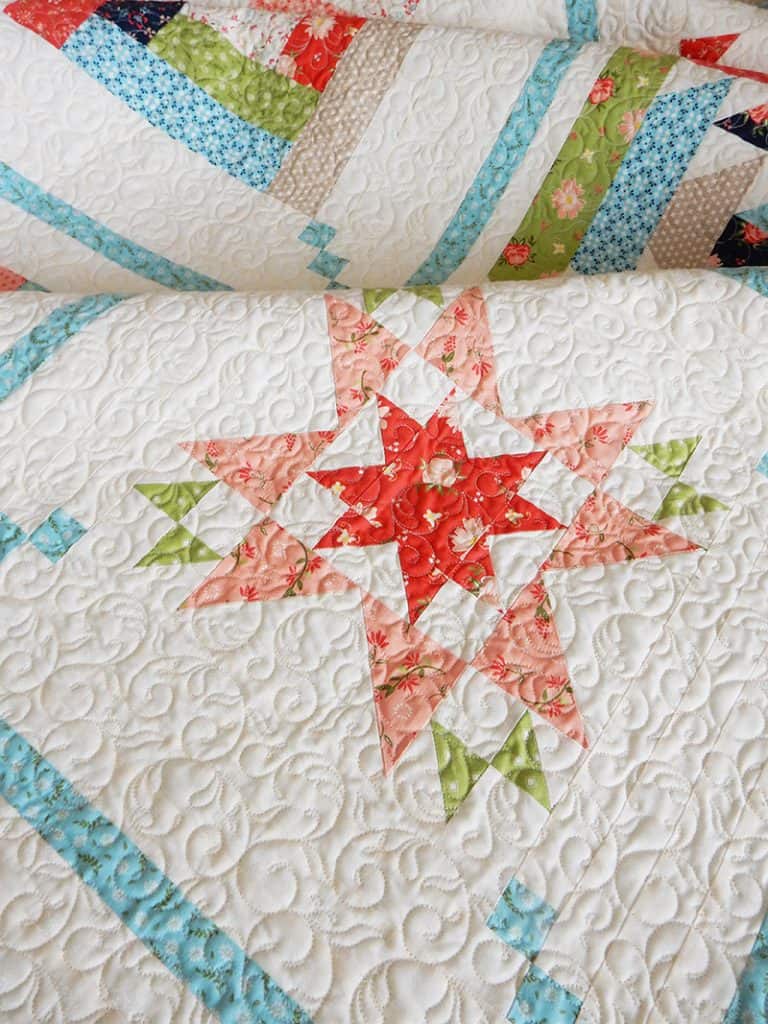 A Few Things Here on the Blog…
The sneak peek above is a fun sampler quilt that I'll be sharing more about soon. In fact, there will be a sew along for it–get your copy of Sunday Best Quilts now so you can join in!
And thank you so much for the input for my Questions and Answers post coming up soon. If you'd still like to submit questions and topic ideas, go here to fill out the short form.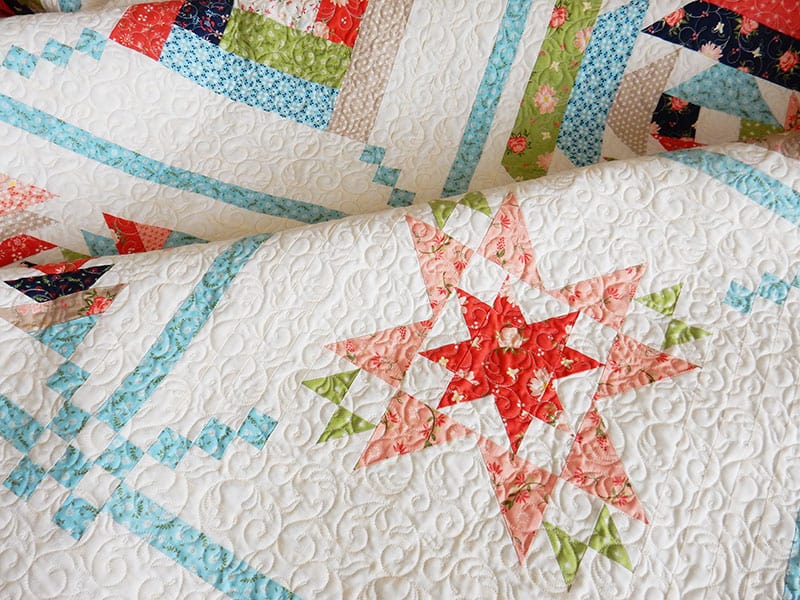 I hope you'll enjoy the fun charm square quilt patterns we'll be sharing with you over the next few weeks. Happy quilting, and thanks so much for stopping by!