Hello, friends! Today I'm sharing Moda Blockheads 5 Block 5 which is a beautiful block from designer Jenelle Kent of Pieces to Treasure. I had fun picking Strawberry Lemonade fabrics for both of my blocks and have some tips to share as you get ready to sew this week.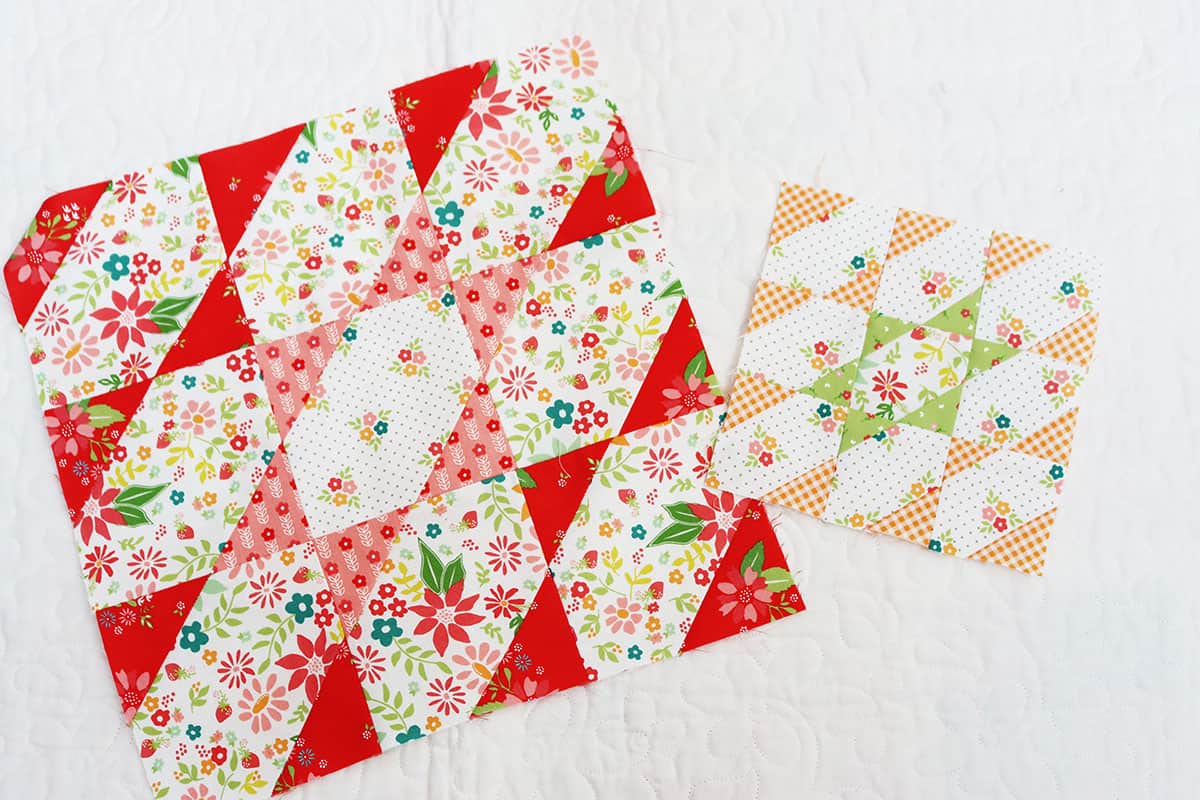 Moda Blockheads 5 Block 5
Block 5 Details and Tips
This week's block is the Southern Star block shared by Moda designer and Australian Jenelle Kent! I love that her block is named after the Southern Cross, a constellation seen in the southern hemisphere and featured on the Australian flag. I used the primary colorway example for both of my blocks, but the pattern sheet also shows another option with a slightly different center.
I used my Mini Simple Folded Corners Ruler for all of the easy folded corner units in this block. This really saved time and helped ensure accuracy. I love how all of the points are so sharp in these blocks.
And I used a different light for the center square in each of my blocks.
Download this week's pattern here or click on the button below to download.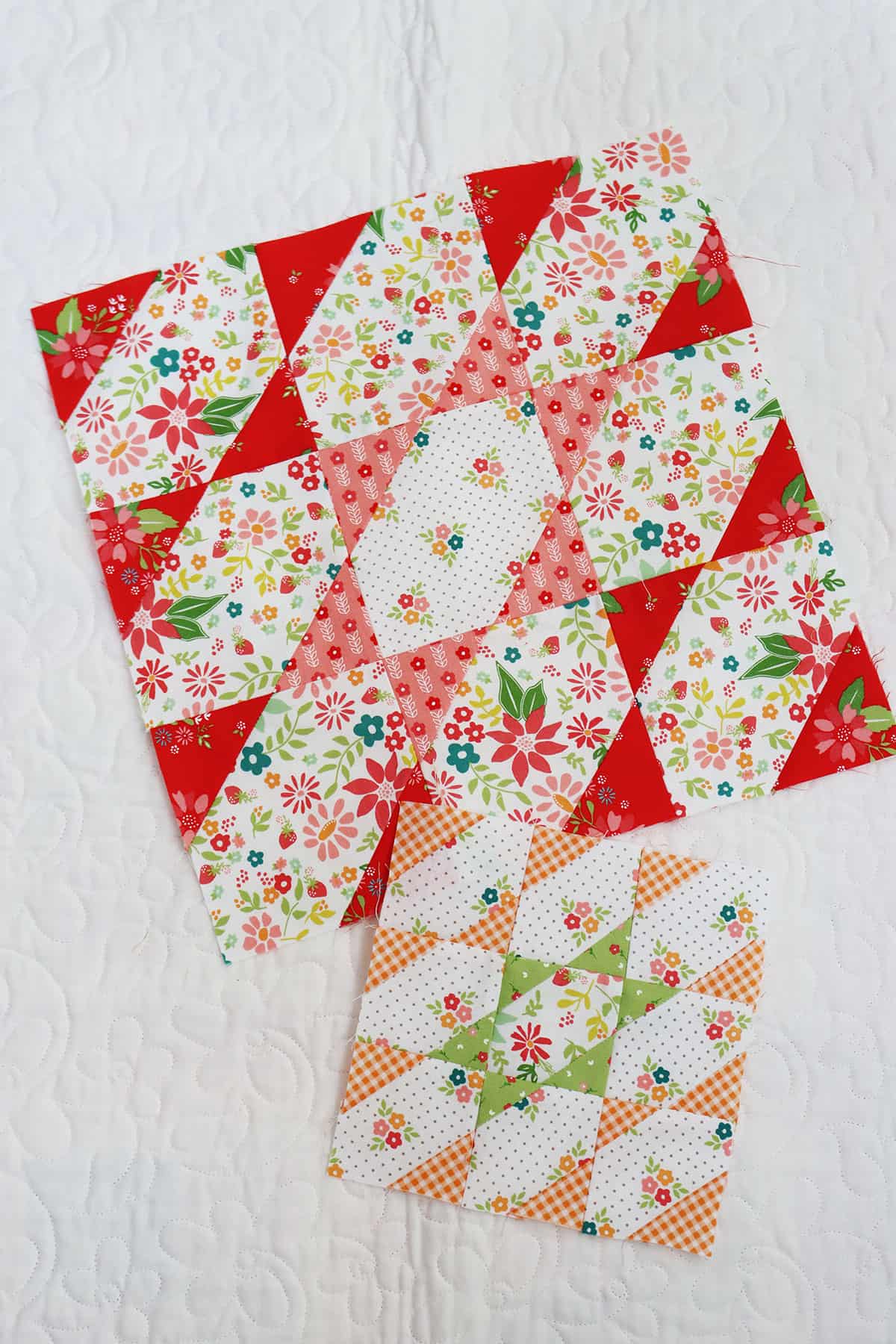 Blockheads 5 Sew Along Details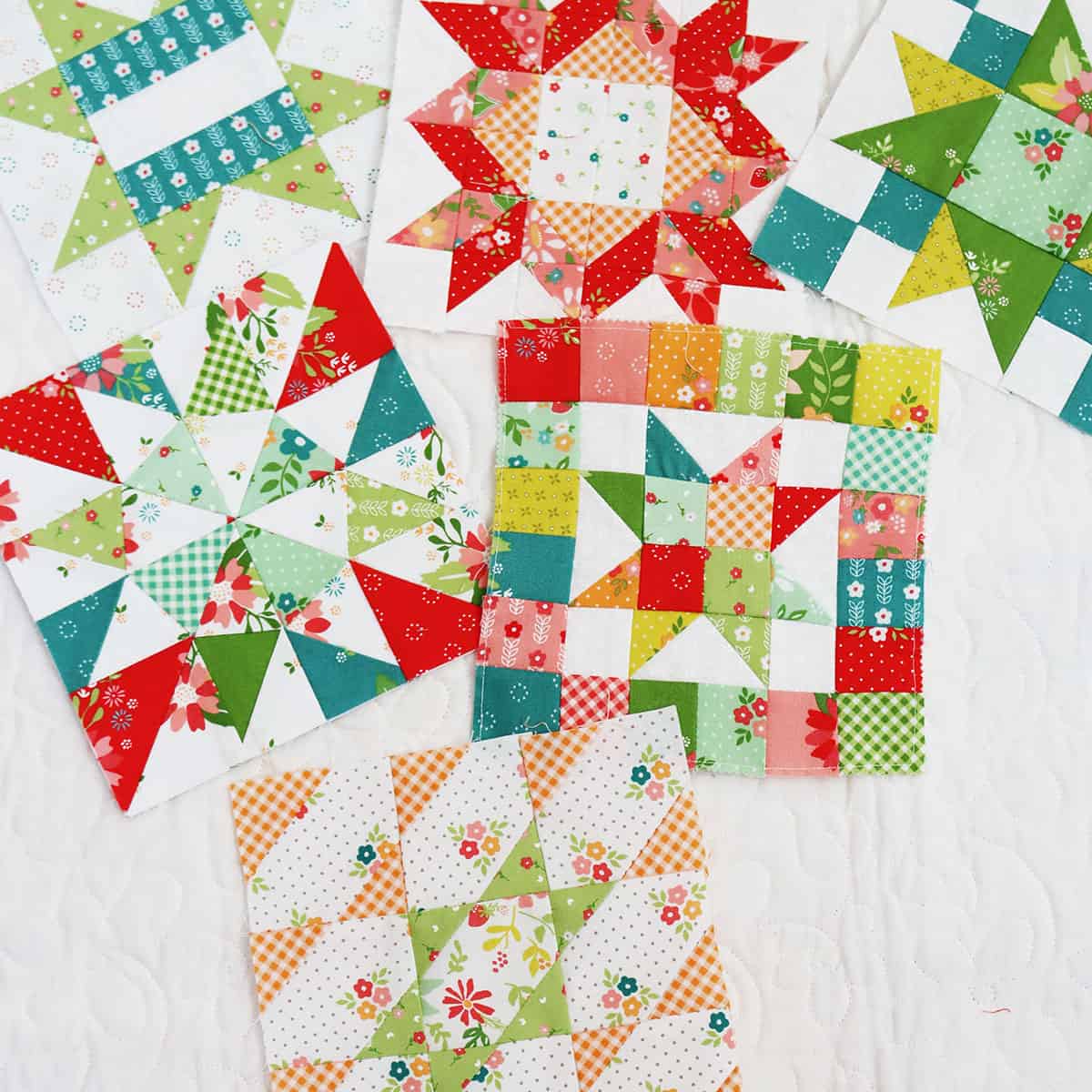 More Resources: Previous Year Blockheads Patterns
Finally, did you know that you can still access many of the previous Blockheads patterns for free? The first round of Blockheads patterns were published in a book; however, rounds 2, 3, and 4 can still be found online. Find the links for the previous patterns below:
Thanks so much for stopping by for today's Moda Blockheads 5 post. I'll be back next Wednesday with block 6.
Happy quilting!