Hello, friends! Today I'm sharing all about the new Athena Crossbody Quilted Bag which is a new design from my friend Kait of Knot & Thread and her sister Mary. Shortly before the pattern released, Kaitlyn shared some fun photos of the bag, and I immediately knew I had to make one. Fast forward to the night I finished my first one, and within thirty minutes I was cutting out more and ordering more hardware! Keep reading for all of the details and the reasons I love this bag design so much. Additionally, I've got a video to share so you can see the bags up close.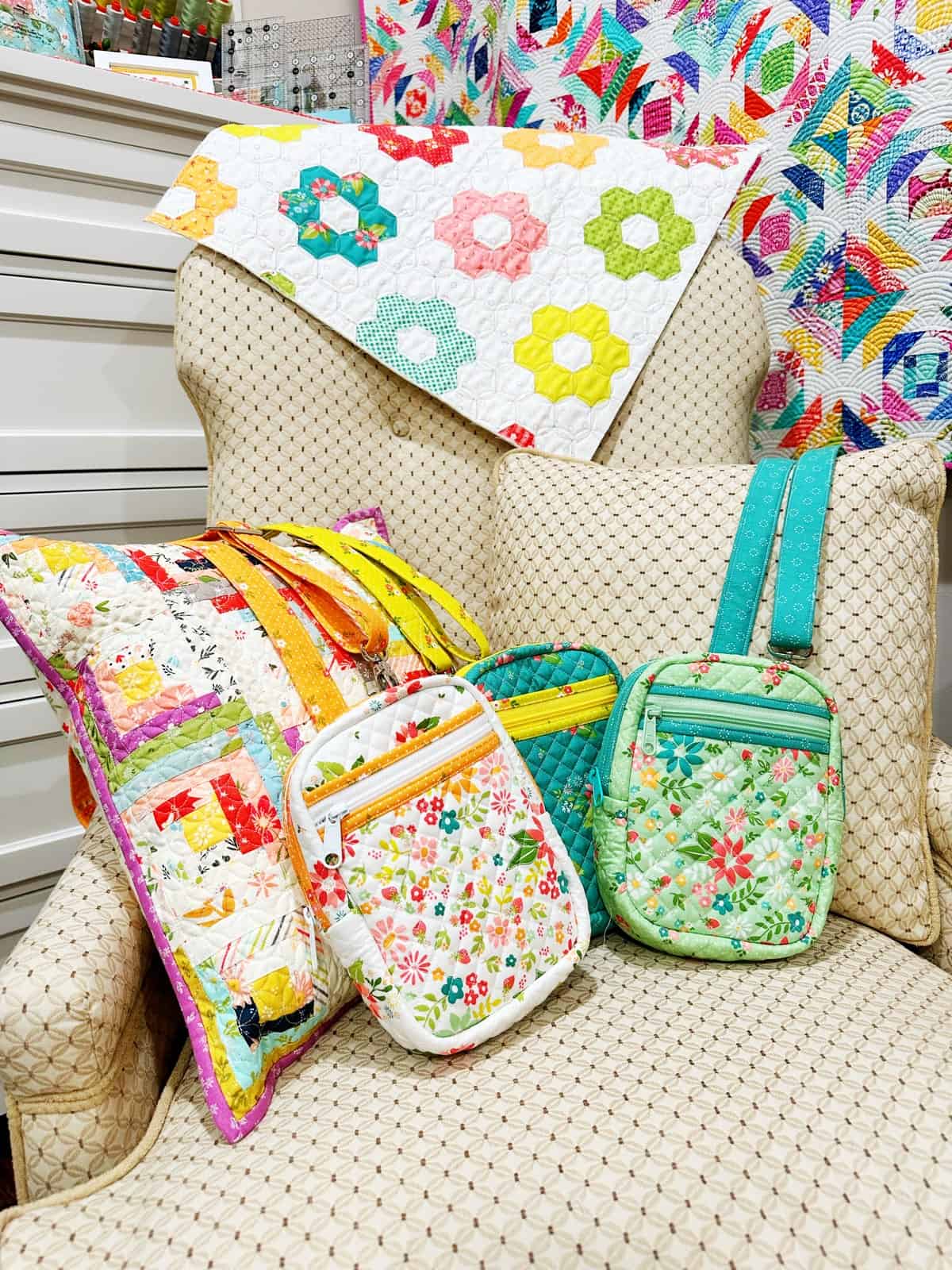 Athena Crossbody Quilted Bag
Bag Details
The bag finishes at 7 ¼″ high, 5 ¼″ wide, and 2 ¼″ deep and is just the perfect size to hold your phone, keys, small wallet, glasses, lip balm and other necessities. The adjustable crossbody strap works wonderfully so the bag can be adjusted to a variety of wearable options. Two exterior pockets (one with a zipper), and an interior pouch with a mesh pocket make it a wonderful organization bag for traveling or any day you want your hands free. Plus, you can customize the bag by making it in your favorite fabrics.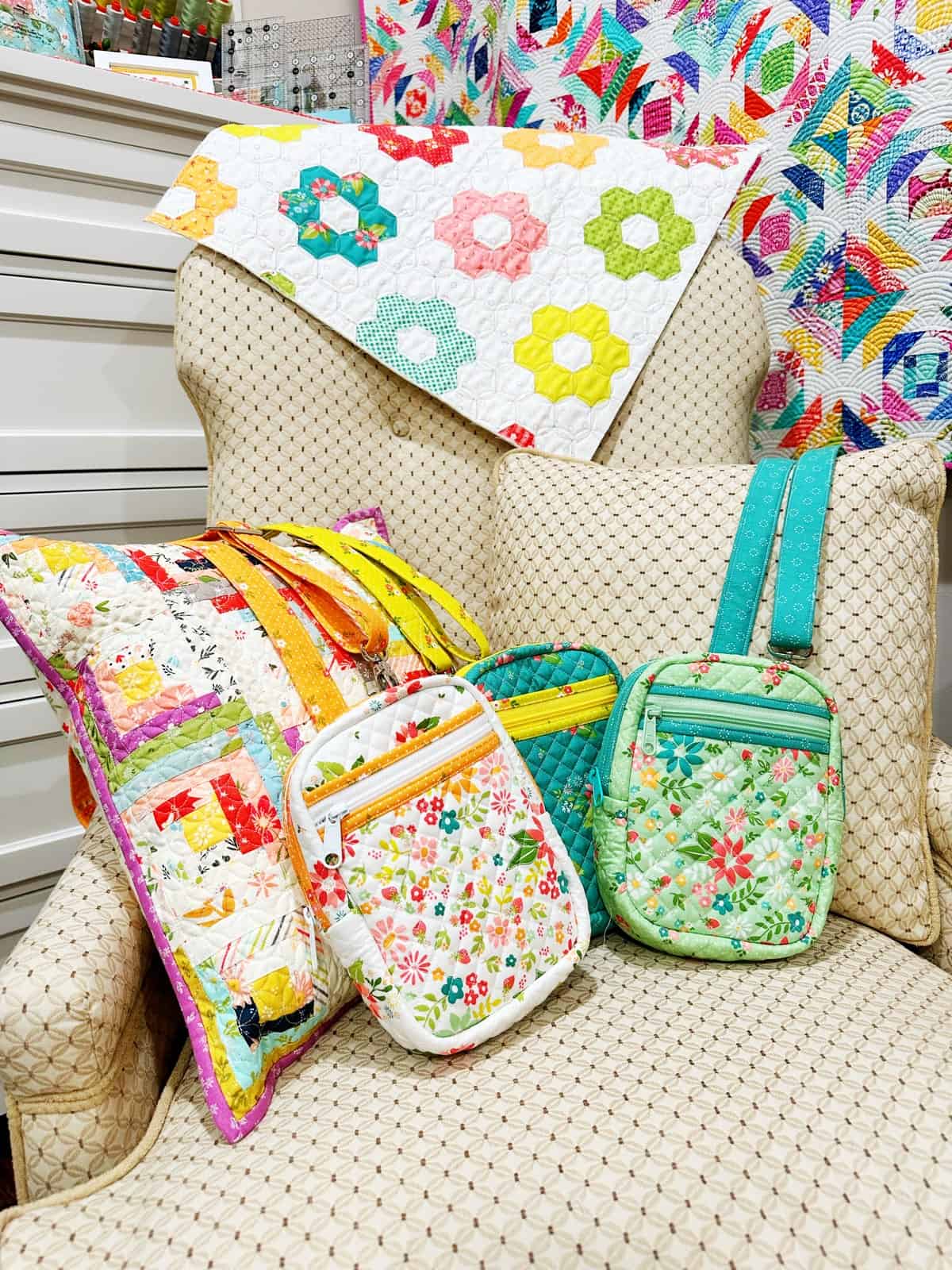 Crossbody Quilted Bag Supplies
Below you'll find the supplies you need to make this darling bag. And the pattern in PDF or paper is on sale for 20% off now through the end of October 2023 with the code AQUILTINGLIFE at checkout.
Note: Links below are from a mixture of the Knot & Thread Shop, the By Annie shop, and Fat Quarter Shop. All of the bag supplies are available from Knot & Thread and By Annie. Fat Quarter Shop does have the Soft & Stable, the optional notions, and some limited availability of some of the other products.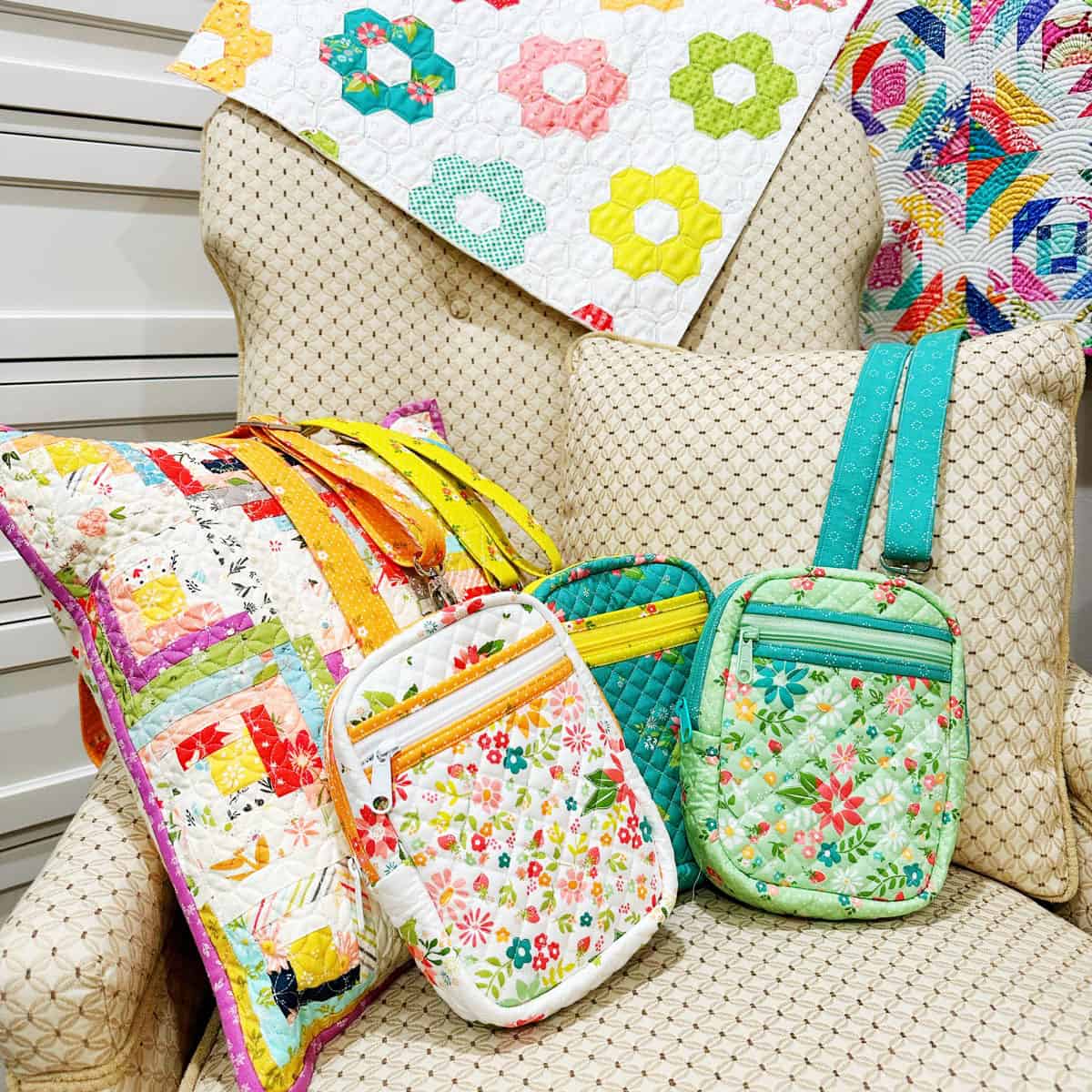 Crossbody Bag Video + Zipper Pull Tutorial
Watch today's video above or watch on our YouTube channel to learn all about this new bag pattern and to see my tutorial for adding a zipper pull to a ByAnnie Handbag Zipper. You'll be able to see all of the details on the bag up close and personal and hear some of my tips for making.
Thanks so much for stopping by for today's post on the new Athena Crossbody Quilted Bag. I truly enjoyed making this fun design and know I'll be making several more options in the near future.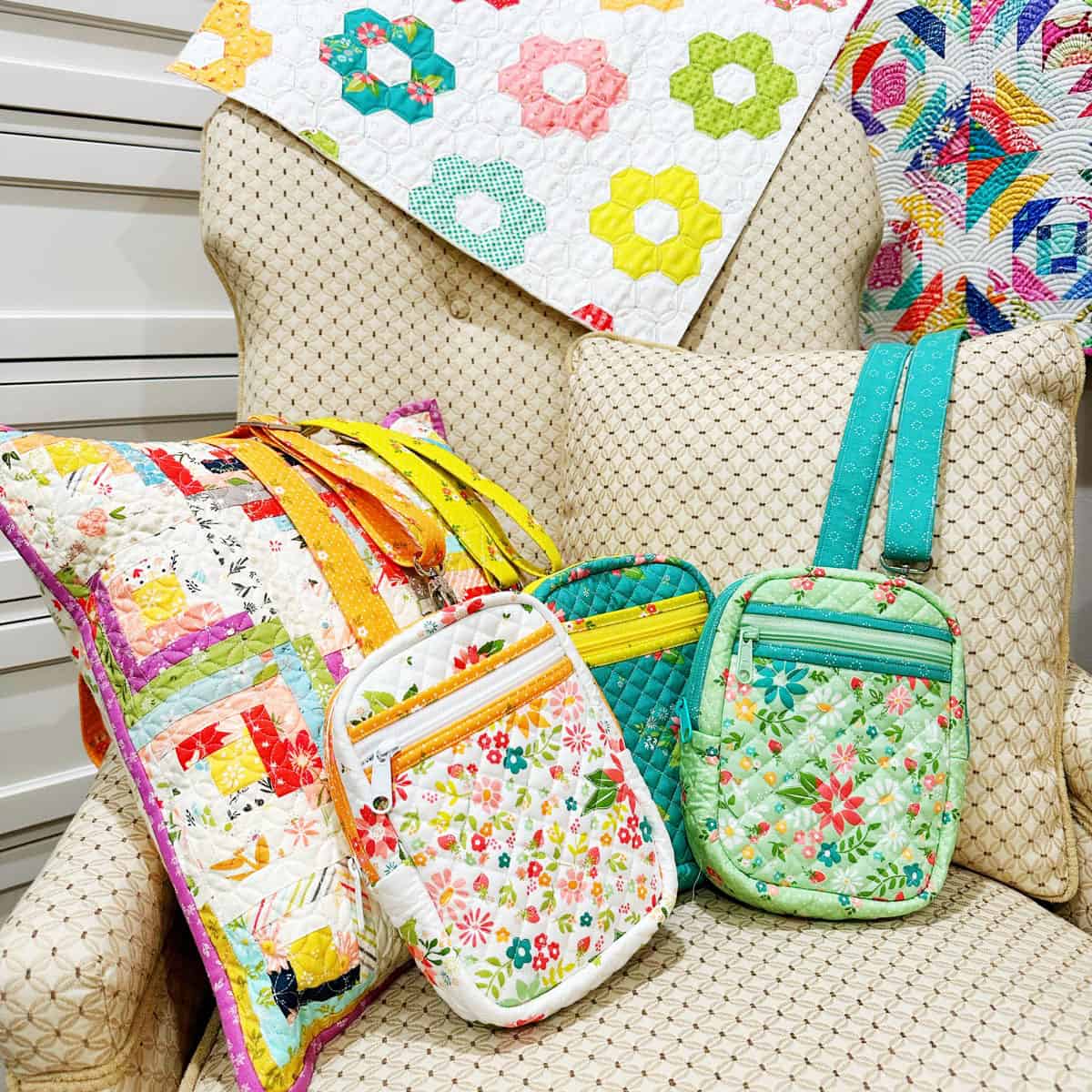 Happy quilting!