Hello, friends, and welcome to the A Quilting Life Favorites September 2022 post. This post is one of my favorites that I write each month because it helps me take a good look at recent finishes and also nudges me to evaluate my sewing for the upcoming month and season. With the end of this month comes the end of a quarter as well, and so I'm already planning for the final three months of the year.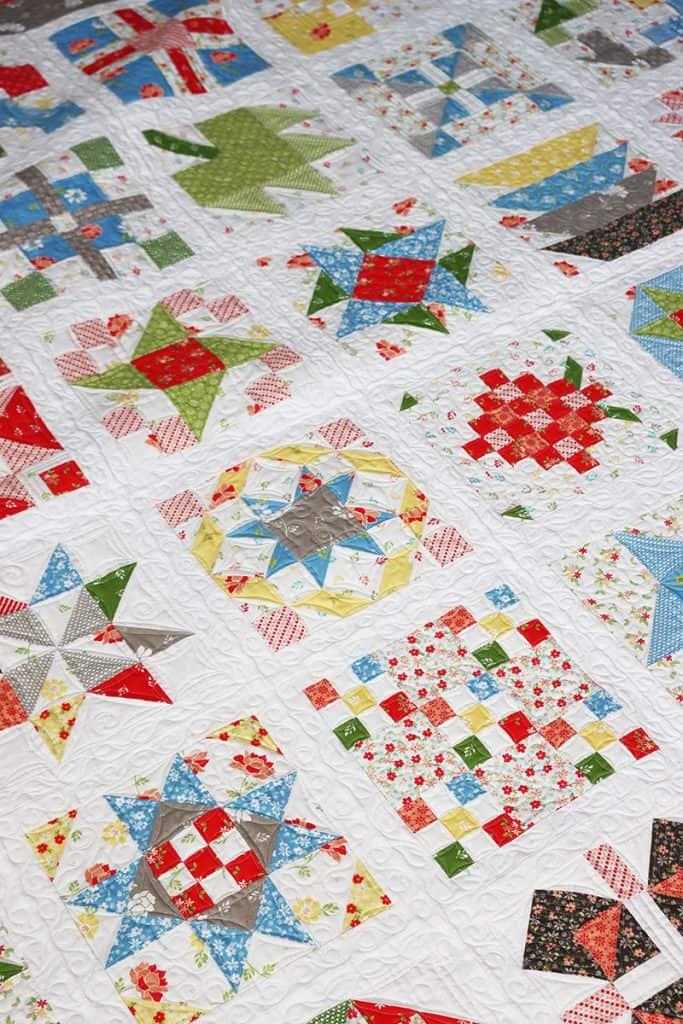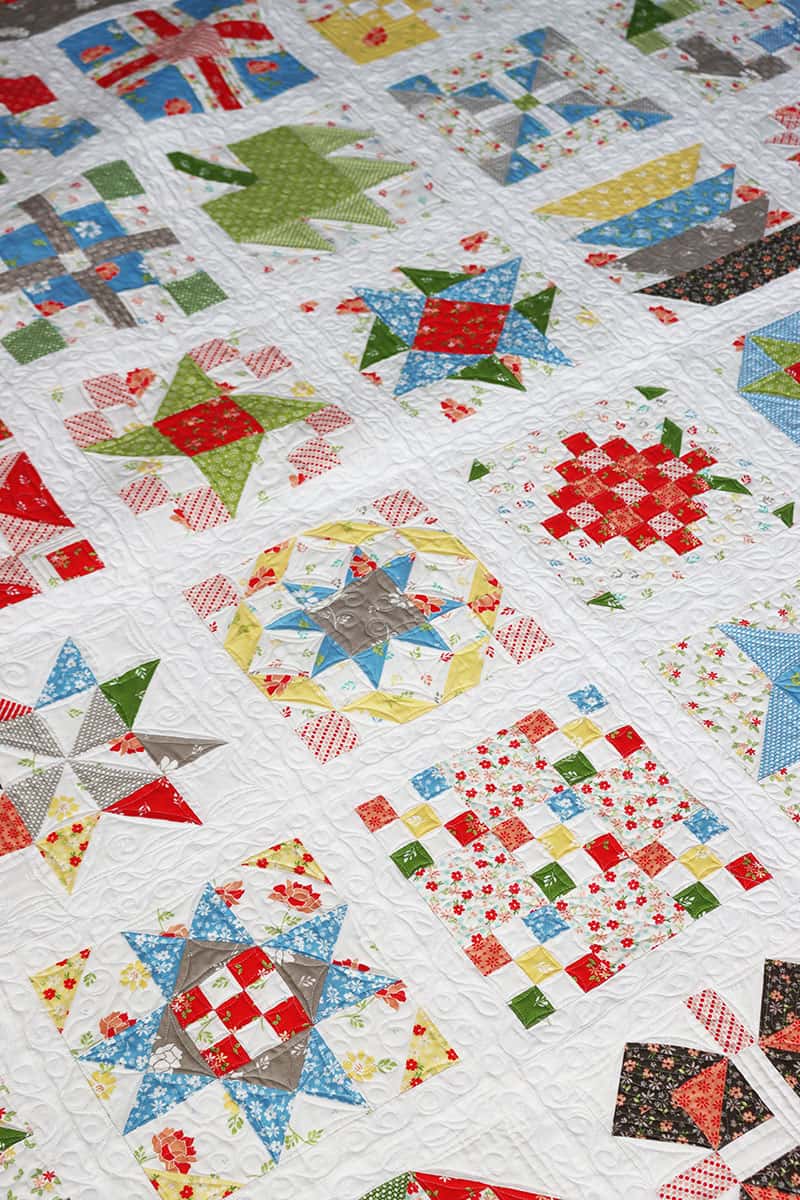 A Quilting Life Favorites September 2022
Most-Read Posts September 2022
It's always fun to see what the favorite posts were from the month. This month's list was not a surprise–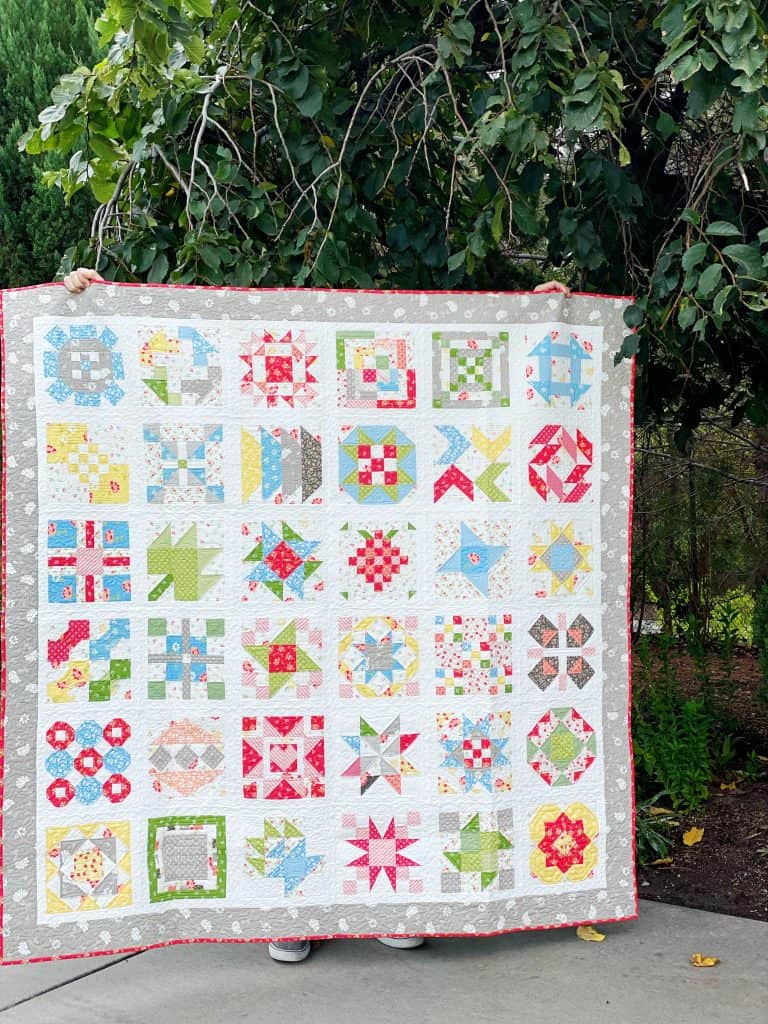 Made
Finishing up my Moda Blockheads 4 large quilt was the biggest win this month! I actually had all of the blocks pieced last month but finished up the binding just in time to take it with me on a little trip (see below). But I also worked on some smaller projects I'll be sharing soon. I pieced a fall topper and runner that I'll share as my October small project. I also finished up another table runner from a friend's book I'll be sharing very soon. And I've been working on some patchwork bags that will be finished soon! Finally, my Block of the Month quilt with the 12″ finished blocks is currently with the quilter.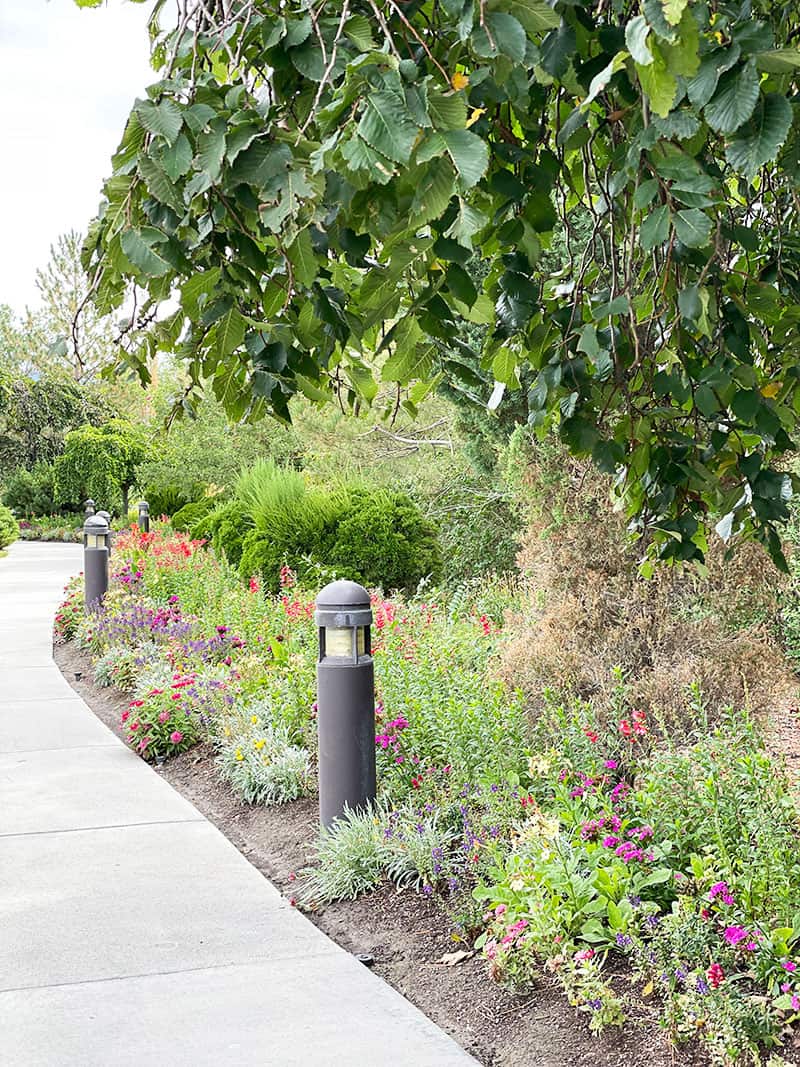 Garden of Quilts
One of my favorite experiences of the month was getting to travel to Thanksgiving Point, Utah and teach two classes at the Garden of Quilts event. I met the loveliest quilters and was able to teach in a large classroom in a beautiful venue. I was very grateful to have been invited to teach and loved every minute of this incredibly well-organized event.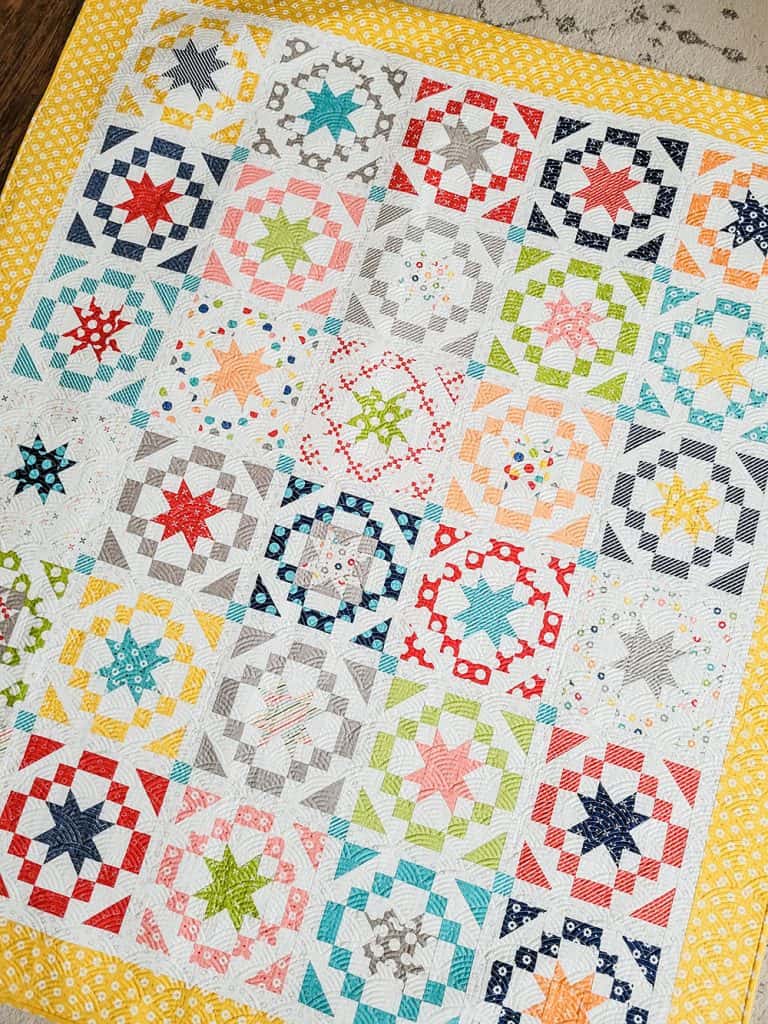 Delight Quilt Video
Also, I'm finally sharing the final quilt video from my Simply Delightful fabric quilt patterns. You can learn all about the Delight quilt above (or watch the video on YouTube here). You can also find my original post on this quilt here.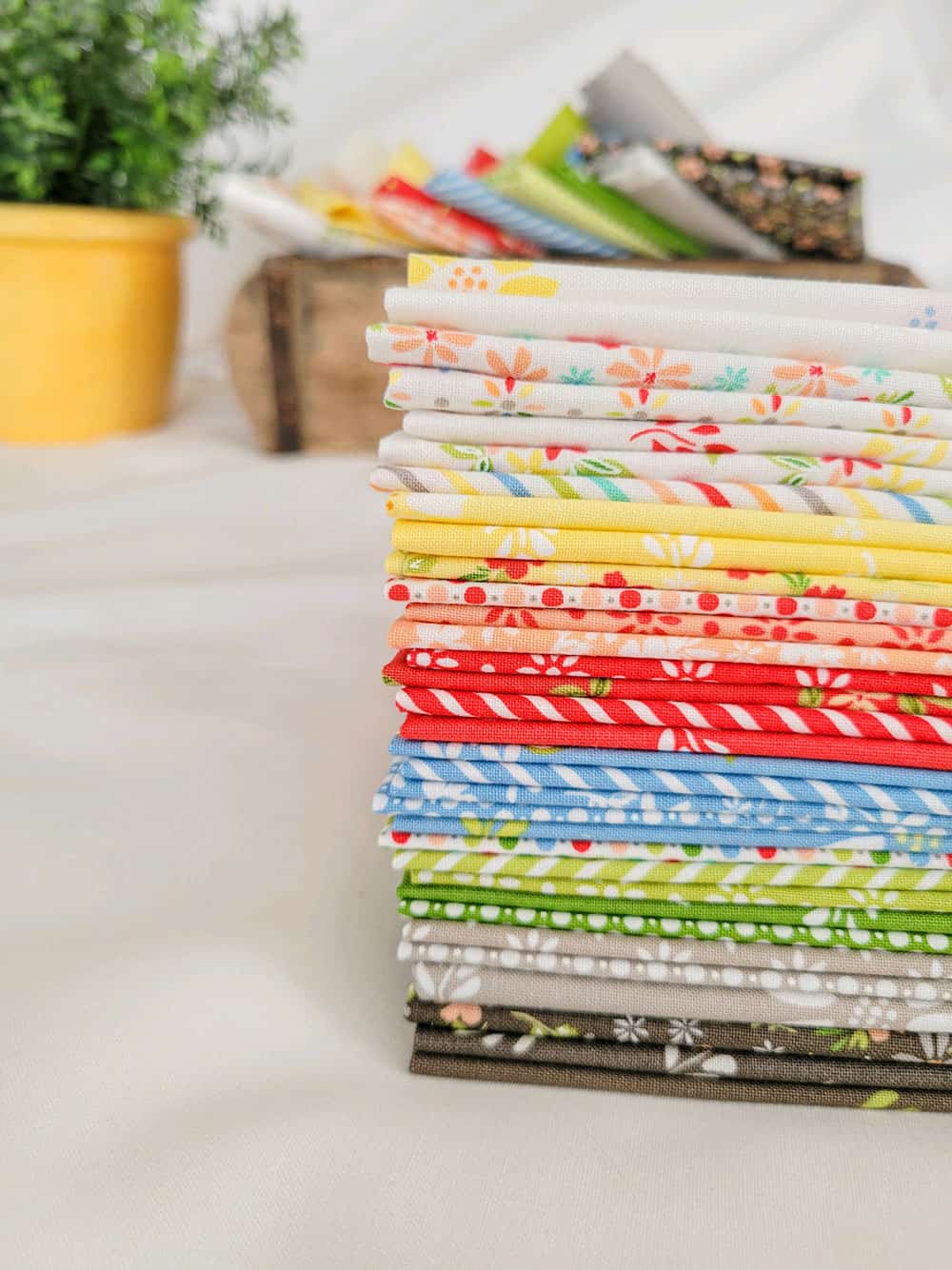 Emma Precuts + Country Home Kits
Another exciting event this month was that the Emma collection precuts, and Country Home Kits have shipped. You can find all of the precuts in my shop here now. And there are still Low-Volume Emma fabric pre-orders available here. Finally, I just listed the Emma Project Package pre-orders here. Project packages come with a special selection of 12 Fat Quarters, two patterns (one from me and one from Chelsi, and a notion). Finishing kits will be available for my pattern in the project package as soon as they ship.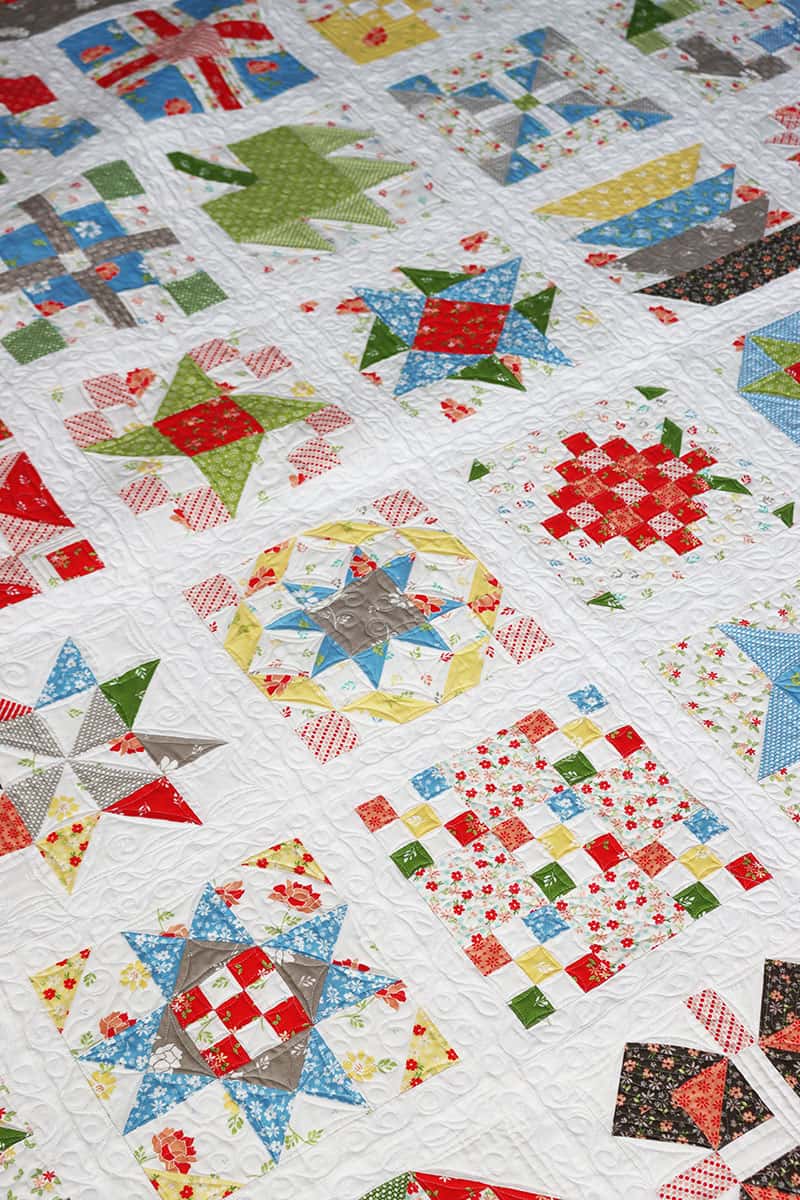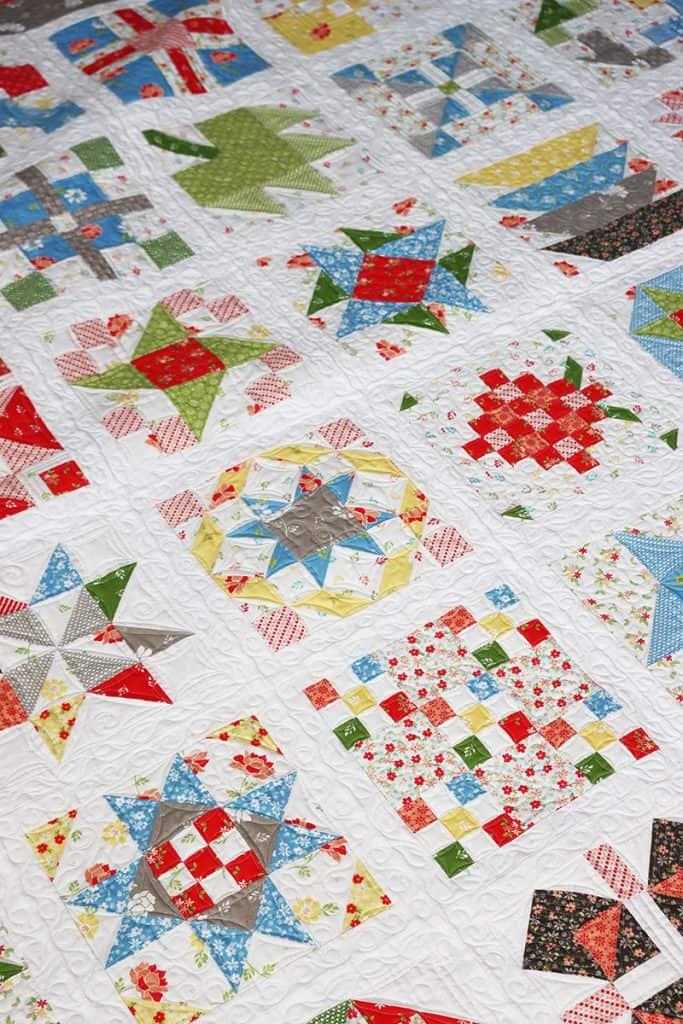 Coming Soon
I have four projects I'm hoping to finish up soon. One is my small quilt from the Moda Blockheads 4 Sew Along. Another is my small Block of the Month quilt from this year with the 6″ finished blocks. And I have a couple of baby quilts I want to make asap. After that I'll be eagerly awaiting sample yardage for our next collection. I'll also be working on Christmas gifts during much of October and November.

Thanks so much for stopping by for the A Quilting Life Favorites September 2022 post. Happy quilting!