Hello and happy Wednesday! I hope you're doing well and are staying safe at home. I actually ventured to Costco yesterday for the first time since February. Things had really changed there. It was a little surreal. But I was able to get almost everything on my list, so now I'll be home for quite a while again! Today is Moda Block Heads day, and that is always a fun day. I'm sharing Block Heads 3 block 17 which is a really fun block as you'll see!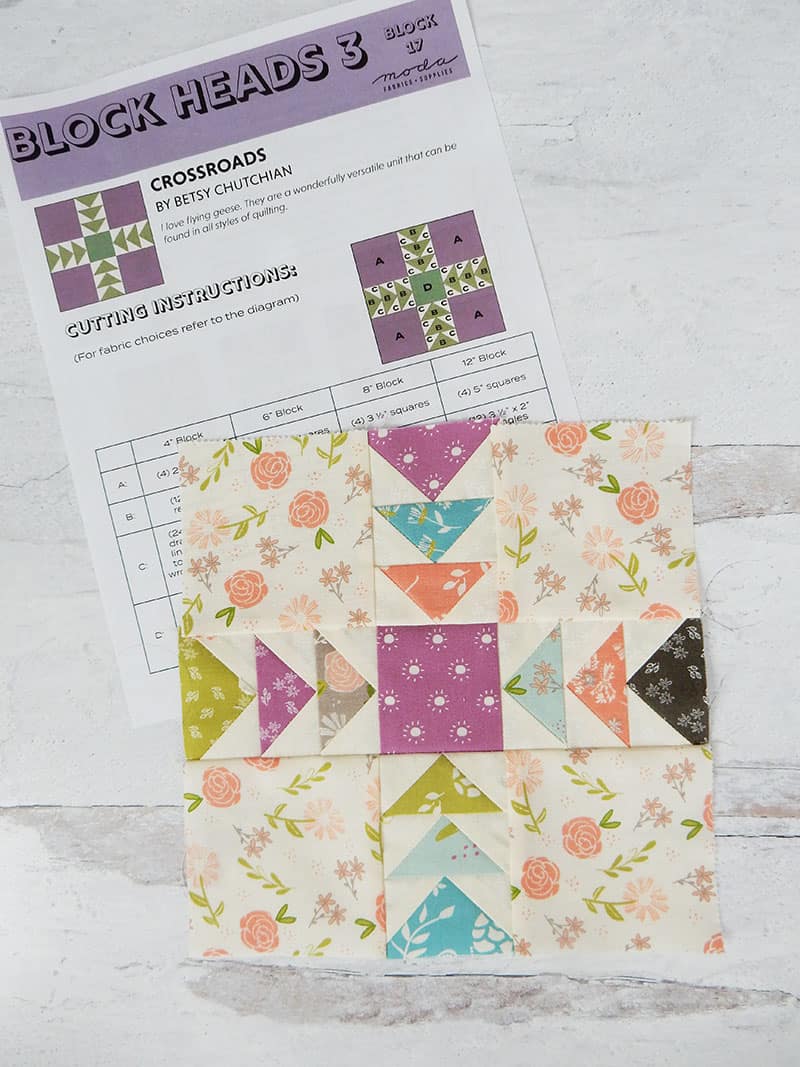 Moda Block Heads 3 Block 17
Block 17 Tips and Tricks
This week's block can be made much more accurately with the use of Bloc Loc flying geese rulers. I couldn't find one available for the 12″ finished block, but I've linked the rulers for the three smaller sizes below (and the smaller size blocks are where the Bloc Loc rulers really come in handy):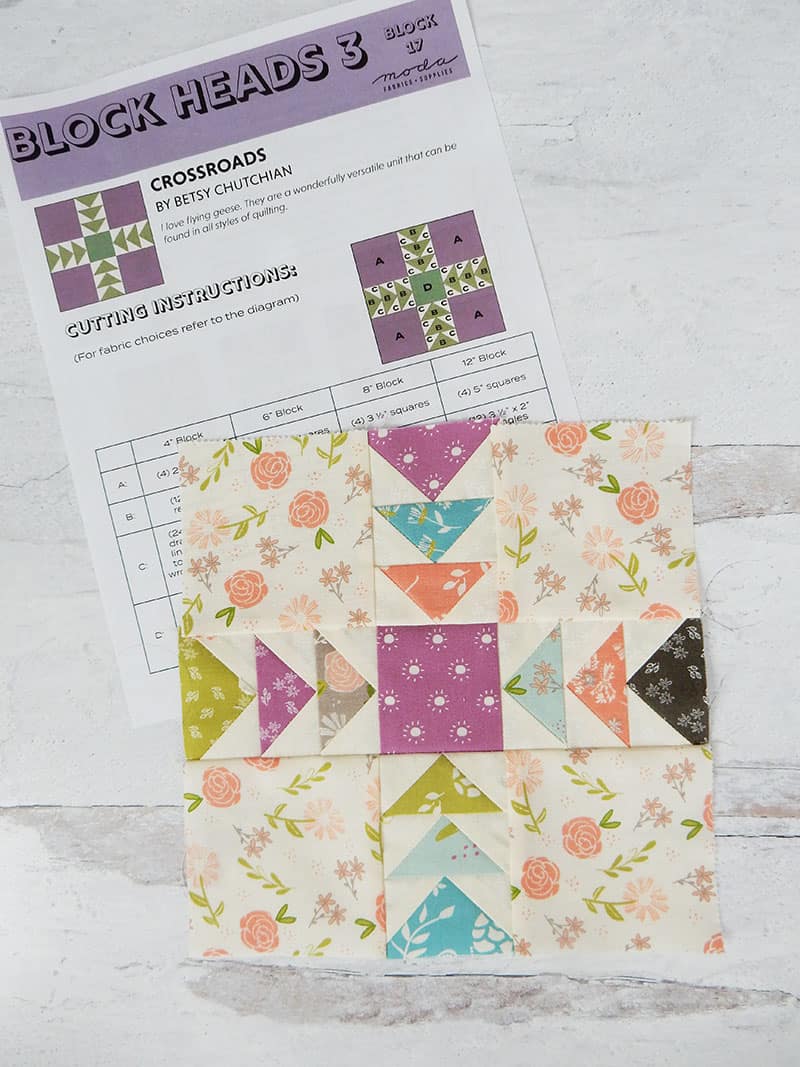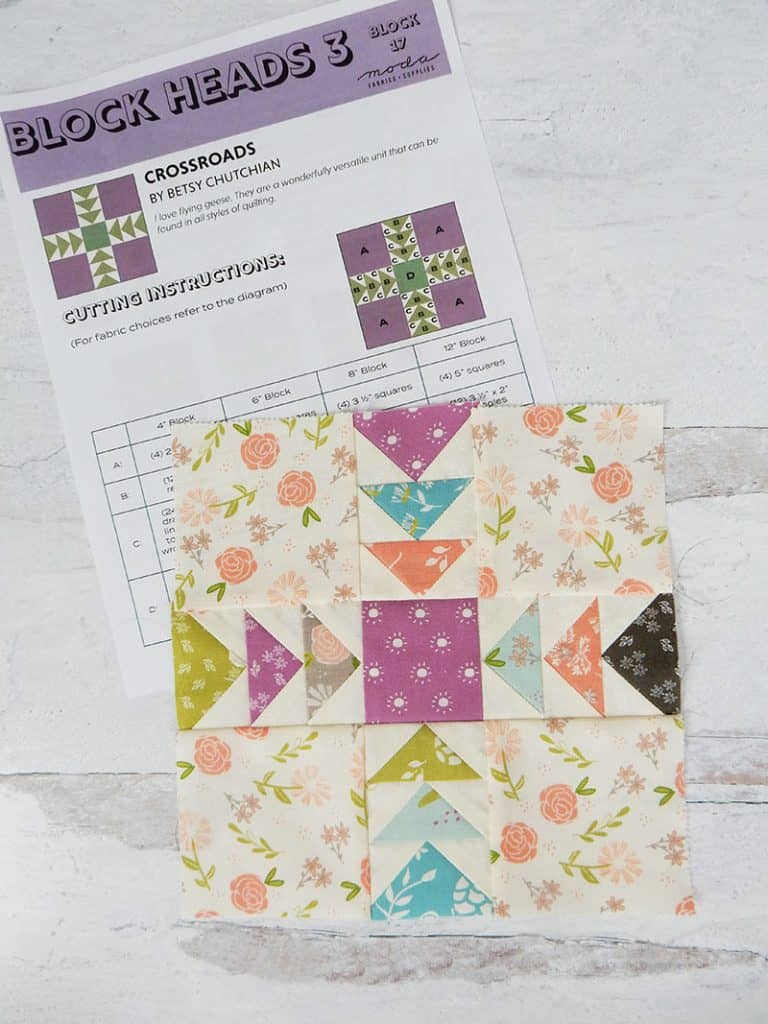 Block 17 Video
Watch my short Block Heads 3 Block 17 video above or watch it on my YouTube channel here (I've been filming a lot of videos with everything that has been going on lately…if you haven't browsed in a while, you might want to visit the channel).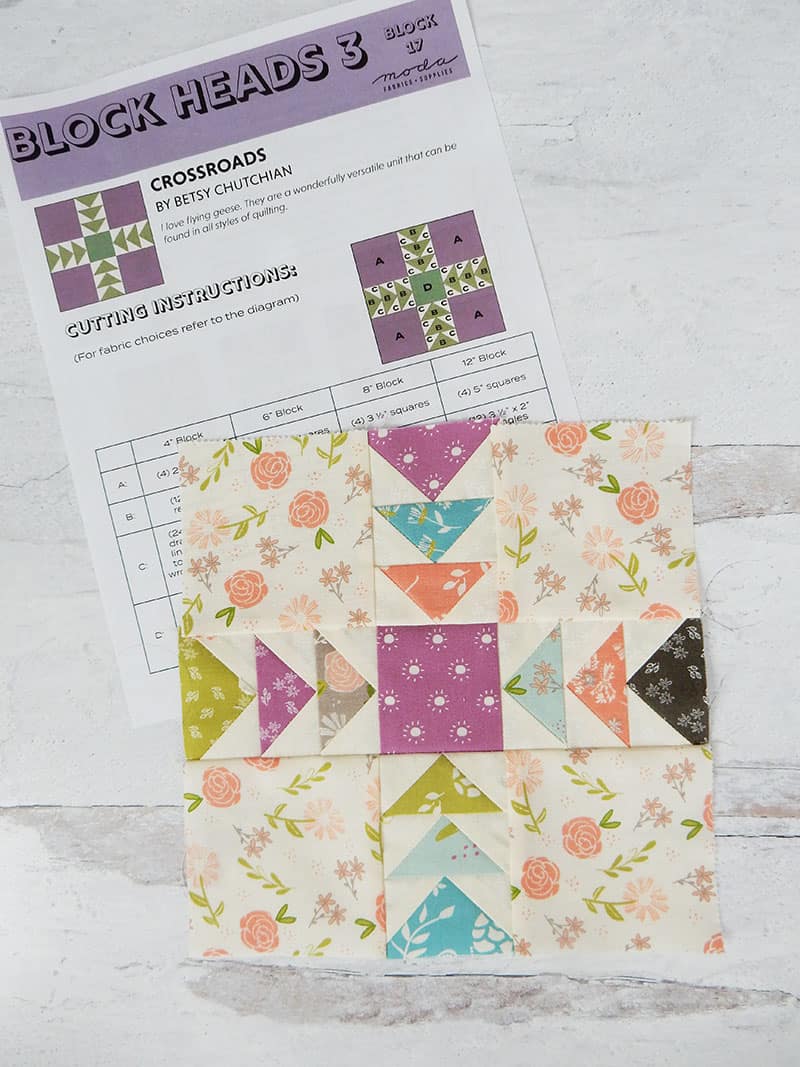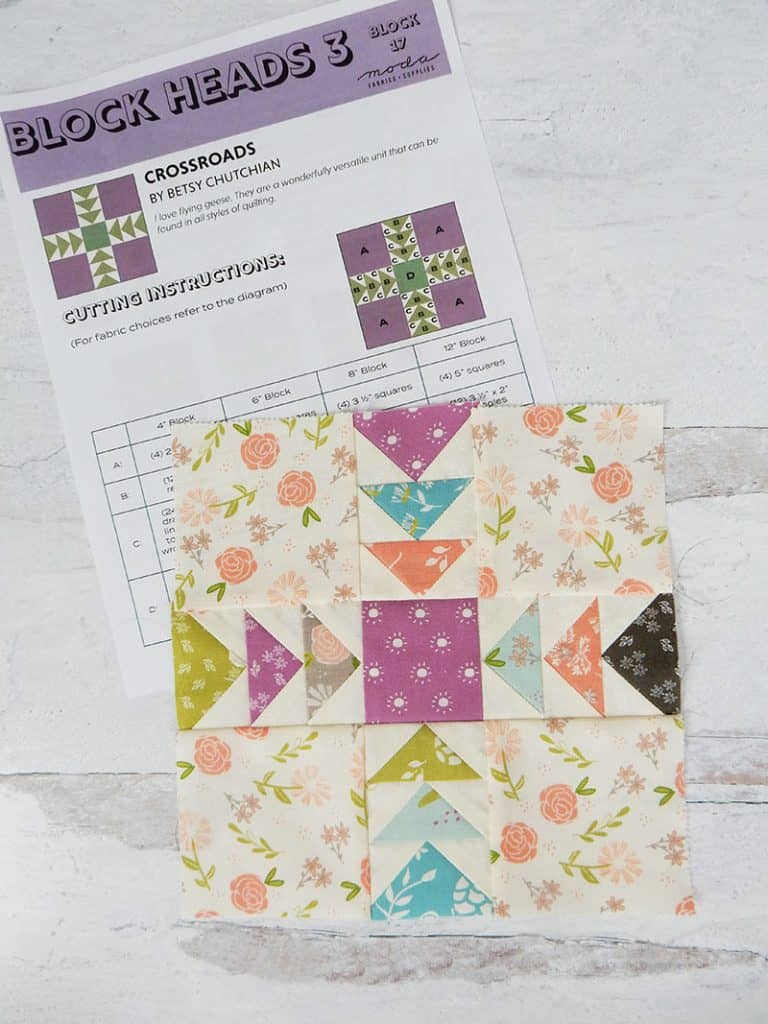 Block 17 Links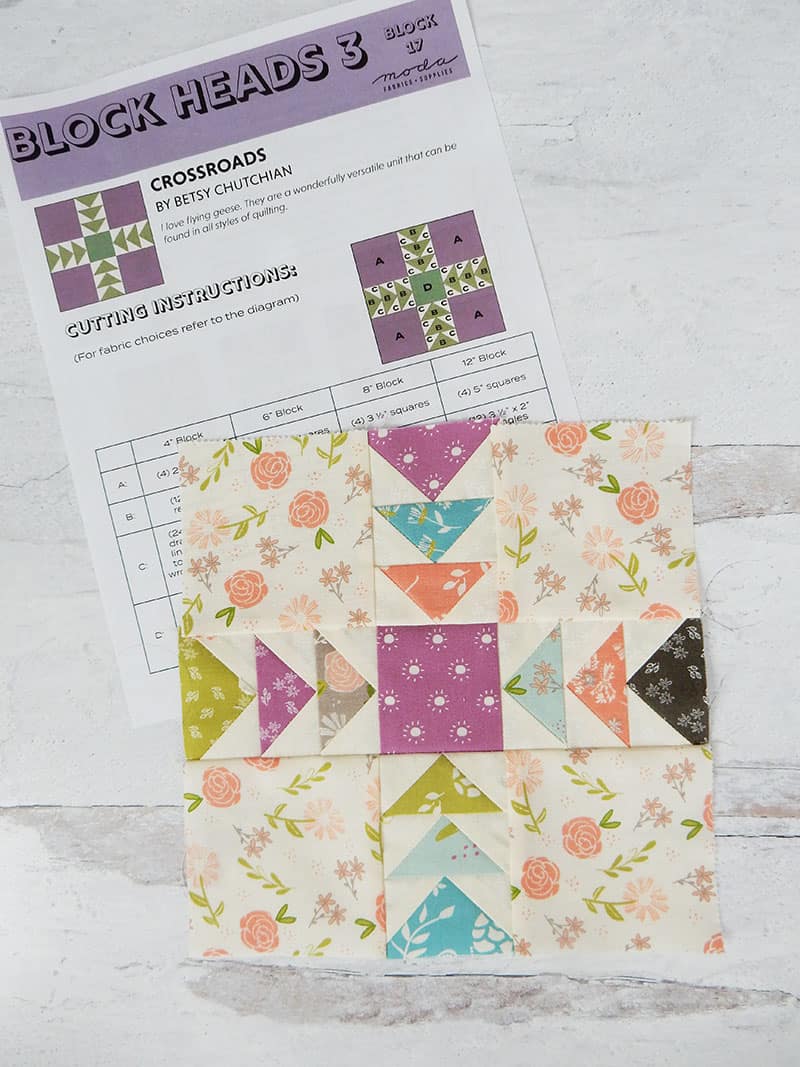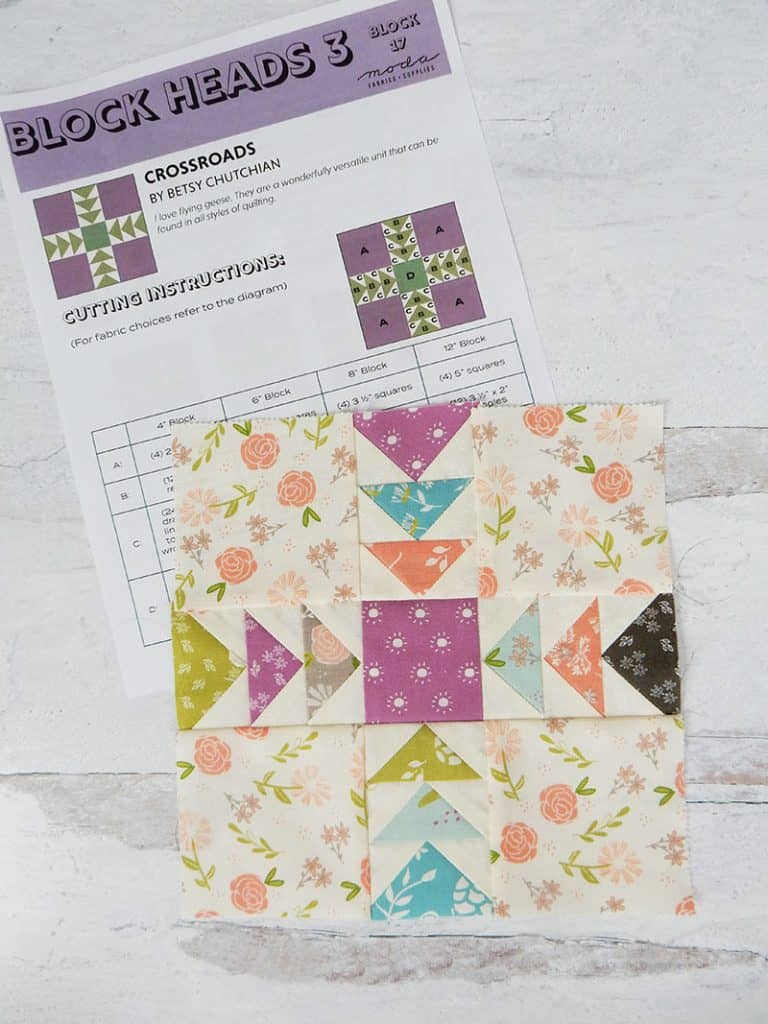 Moda Block Heads 3 Designers
Be sure to visit the other designers to see what they are up to next week!
Exciting News this Week…
I just got word that my book: Labor of Love: Scrappy Quilts at the Heart of Home is on it's way into the world! My copies will be arriving Friday, and so they'll be shipping out to you if you've pre-ordered first thing Monday morning! If you still need to pre-order you can do so at the links below:
Have a wonderful day, and thanks so much for stopping by!