Hello friends, and happy Friday! Today I'm sharing some Quick Quilting & Sewing Projects. After working on several big quilts in a row, I took a little break last week and made some fun little projects. It was so refreshing that I thought a video and blog post were in order. Enjoy!
Quick Quilting & Sewing Projects
While some of these projects are recent finishes, I decided to share a round-up of other ideas in case you're looking for some fast and fun finishes as well. I think that sometimes a quick project is the perfect pick-me-up. I think the need for a finish is also why Block of the Month projects are so enjoyable. While the entire project might not be finished up for a while, at least you can completely finish a block or portion of the project.
Quick Projects Video
Watch my quick projects video above or on the YouTube channel here. I talk in a little more detail than here on the blog about each of the projects.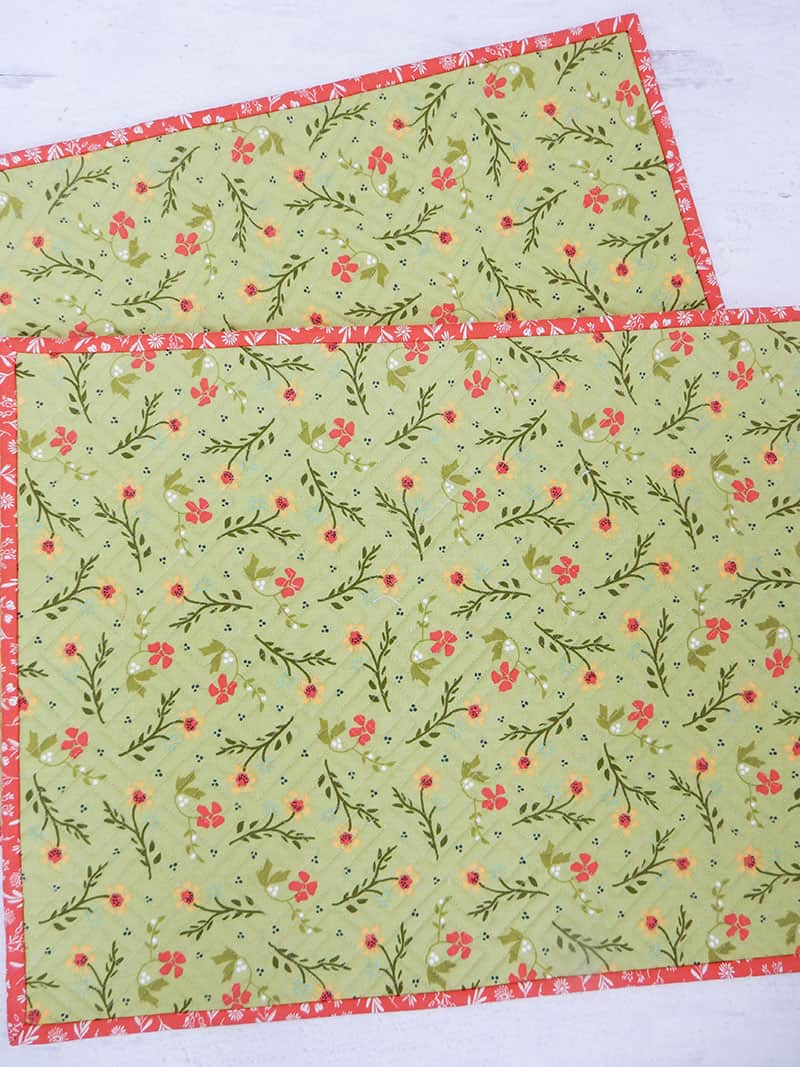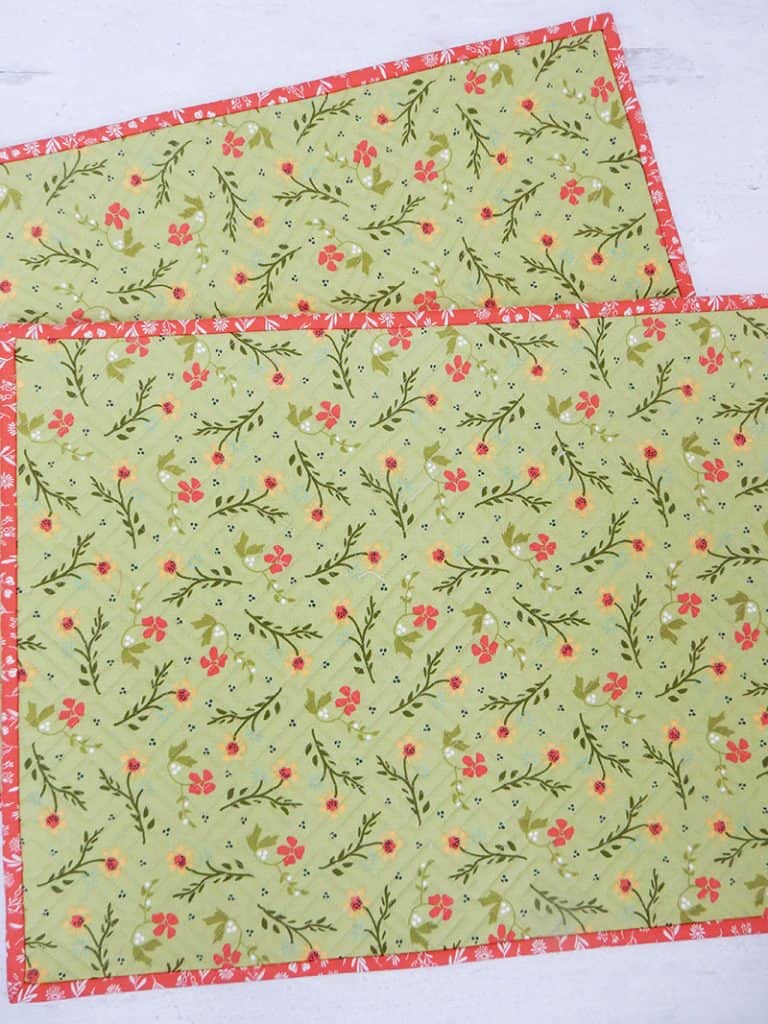 Drawer Liners & Place Mats
Making some simple drawer liners from some already quilted fabric I had on hand is what started me on my quick projects journey. It was the case of cleaning out a closet, finding the quilted fabric and a "lightbulb" moment of how I could use it in a fun, fast way. As you'll see in the video, I ended up making six of the cute drawer liners and then realized they would also make fast and fun placemats! You can find the Soft & Stable I used for my drawer liners here in a handy pack perfect for place mats or drawer liners, or here in several different sizes.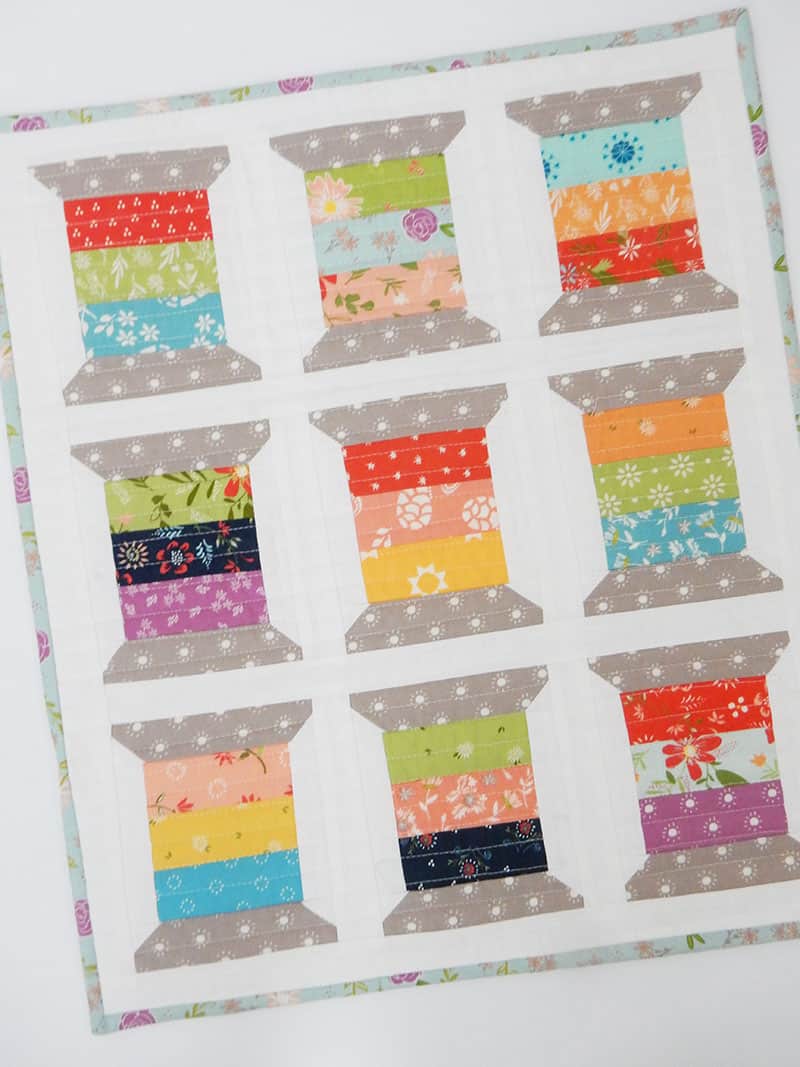 A Mini Quilt
My next quick project was a mini quilt to decorate my sewing space. I had so much fun making this Mini Spools Quilt that I have plans to get another one ready to sew for this weekend. I'll share it as soon as it's complete!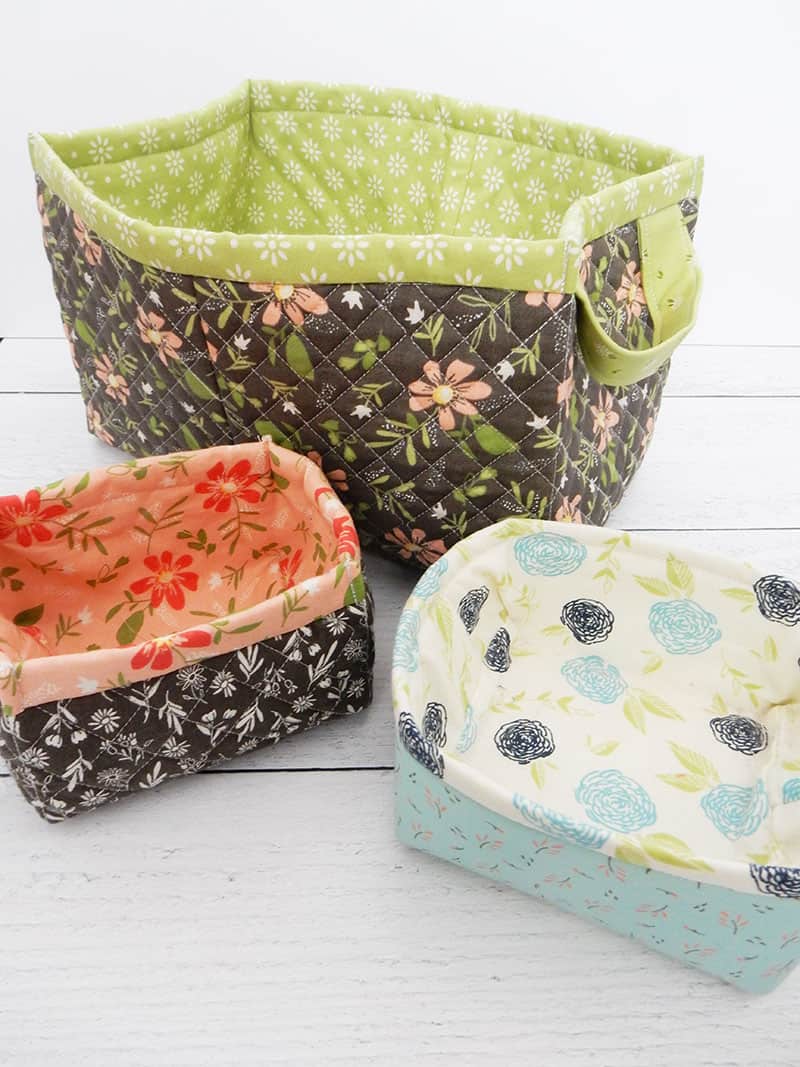 Fabric Baskets
I also share several fabric baskets in different sizes on the video. One is from this free tutorial, and the others are from this pattern. Fabric baskets are not only useful in the sewing room but make great drawer organizers in the bathroom.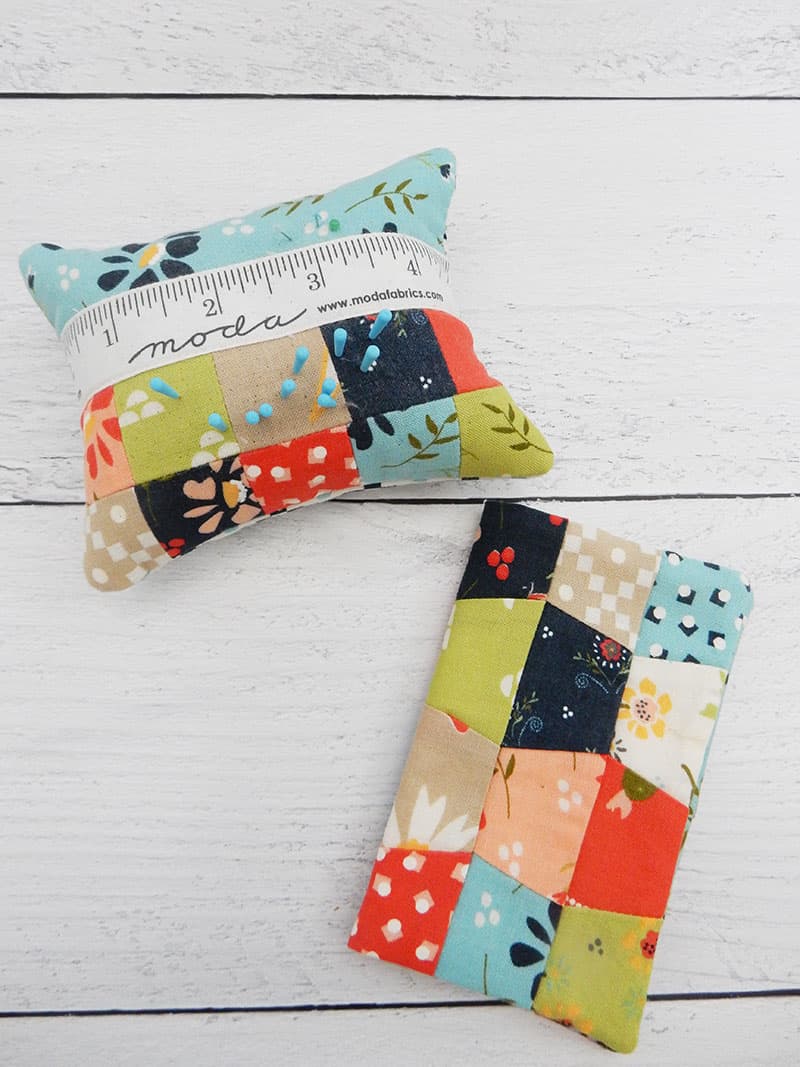 Thread Catcher, Pincushion, and Needle Case
I also shared a thread catcher on the video, and while the pattern is no longer available, I did find another similar one that I can't wait to try. Like the fabric baskets above, the thread catcher can also be a fun accessory for a bathroom drawer. I also shared a free pincushion tutorial, my favorite pincushion pattern book, and a tutorial I'm looking forward to trying for a needle case.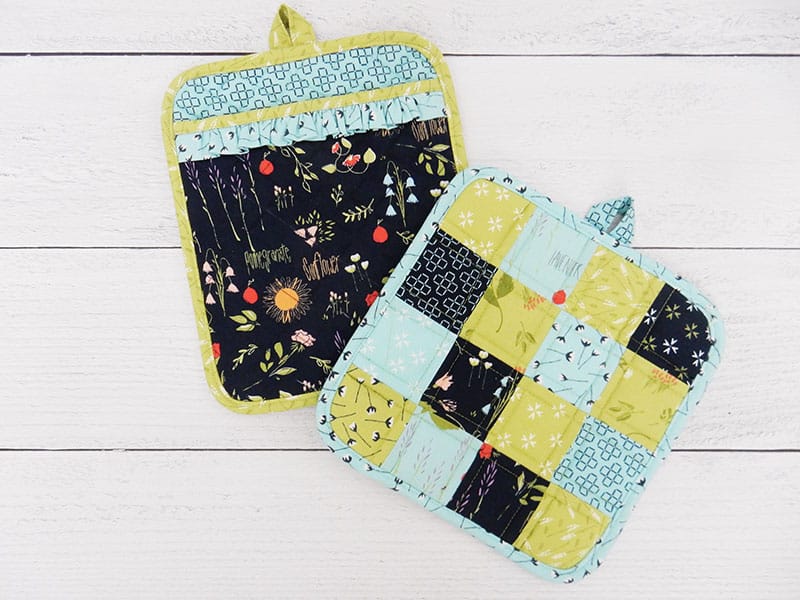 Pot Holders
Pot holders are another great idea for a quick project. I share my own tutorial with free PDF pattern along with another free tutorial for an adorable ruffled pot holder. I use two layers of InsulBrite in my pot holders to make them extra heat resistant.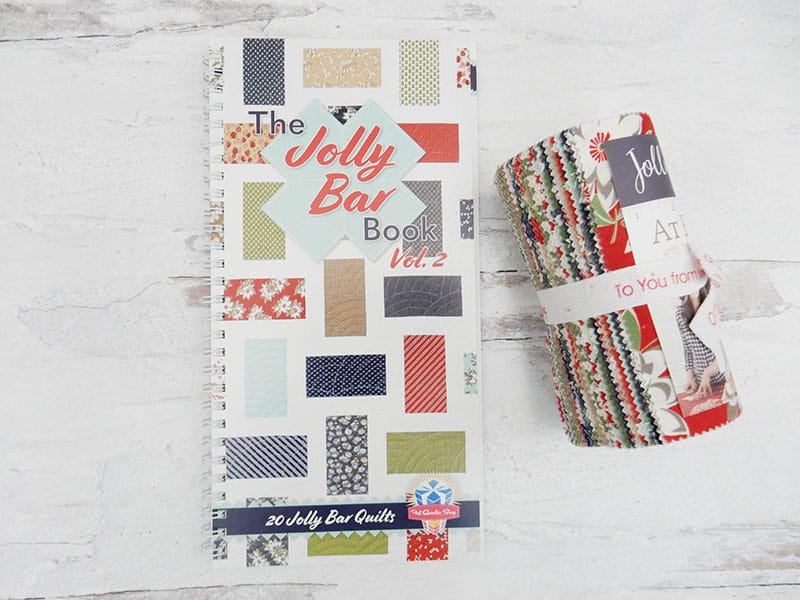 Project Bags & Baby Quilts
Another favorite project is project bags. This pattern is a good one. I also share two fun Jolly Bar project books (Volume I and Volume II) for small-sized quilts that make great baby and toddler quilts. (Find a great selection of Jolly Bars here (5″ x 10″ rectangles from a single collection). This new baby quilt book is another one with lots of fast and fun small quilt projects.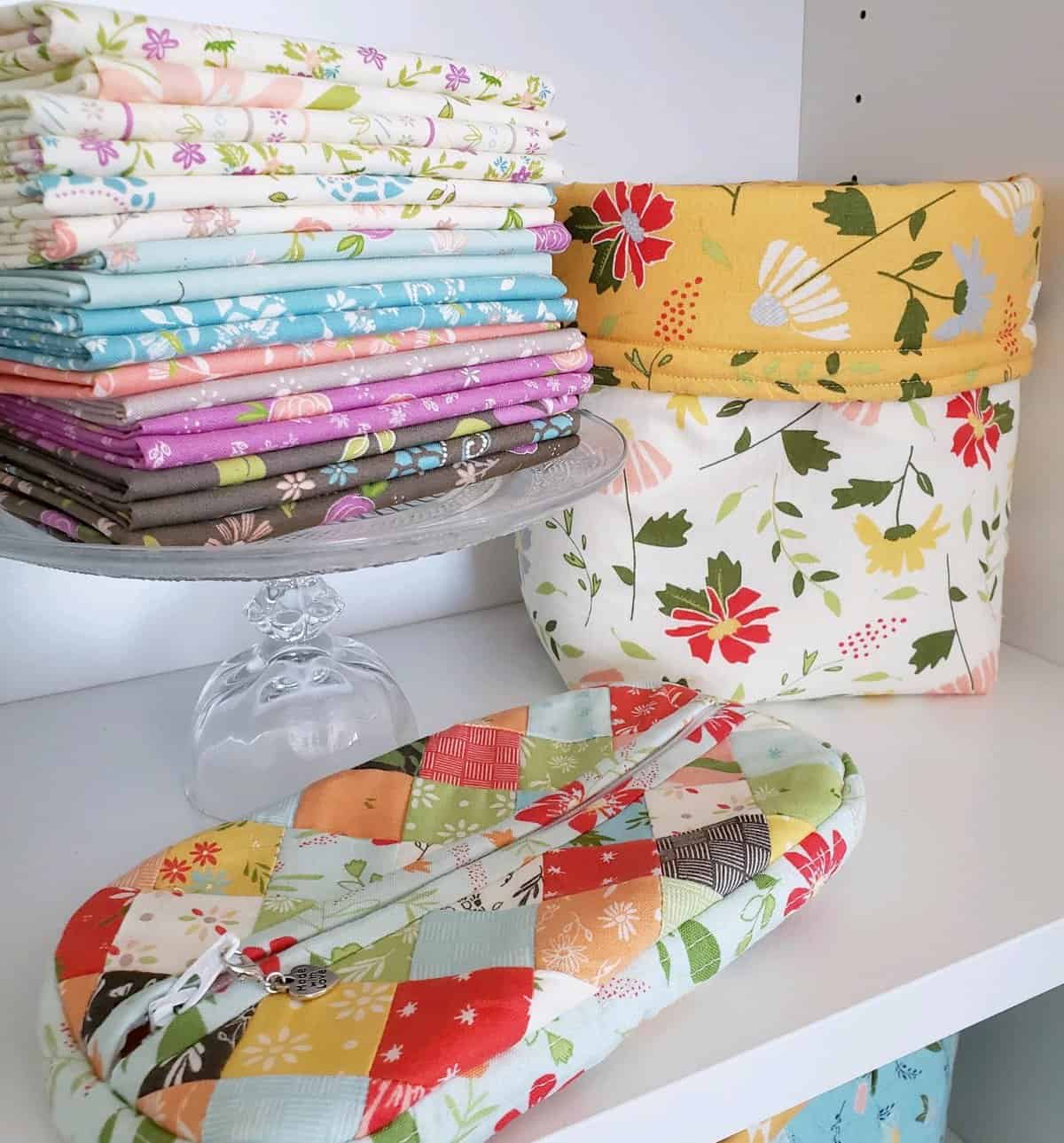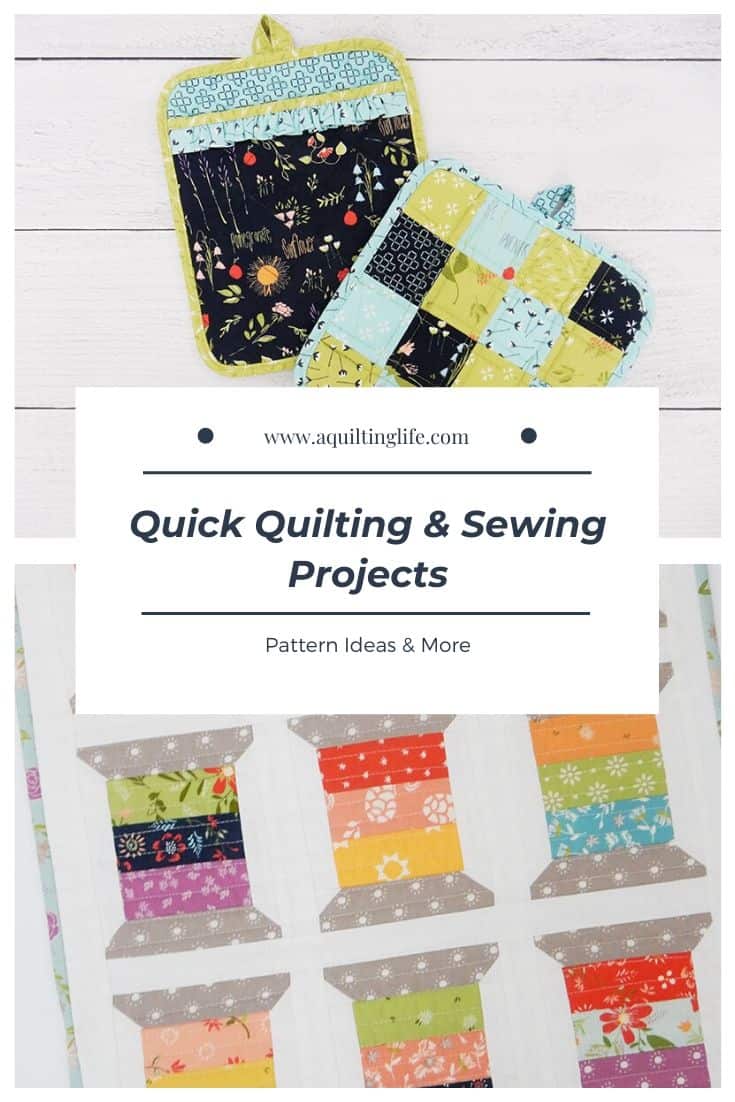 This Weekend on the Blog
Tomorrow I'll be sharing my weekly Saturday Seven post, and then on Sunday I'll post the monthly Scraps Along post and May challenge! Happy quilting, and thanks so much for stopping by!