Hello and happy Wednesday!  Today is Block Heads day, and I'm sharing Moda Block Heads 2 block 33.  This week's block is called "Star Power" and is by Moda designer Stacy Iest Hsu who designs the most adorable fabrics for sewing for children!  I had a lot of fun making this week's block and have a few tips to share with you for block construction.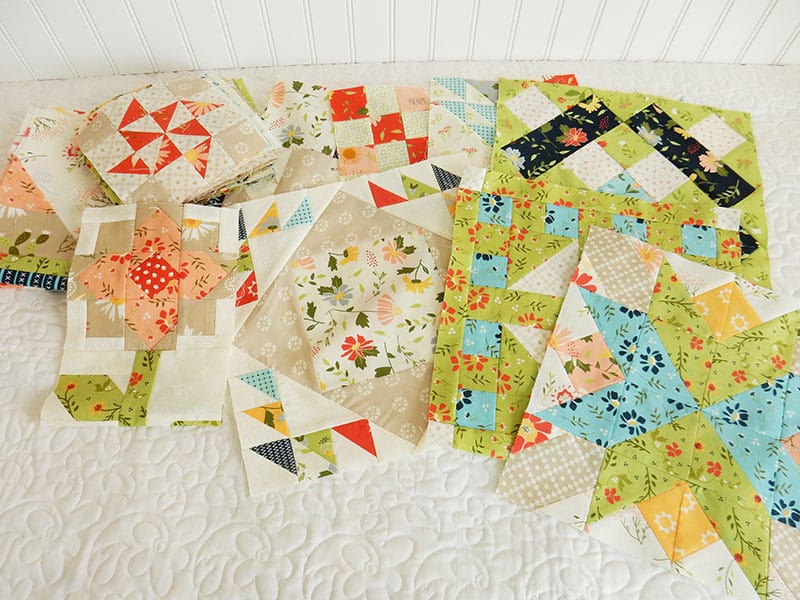 As we add more blocks into the mix it's getting harder to get pictures of all of the blocks together!  But I'm still trying for those photos because I love seeing how all of the fabrics and colors play together.  I used a variety of prints for this week's block including mostly fabrics from our Walkabout collection with our sun print on yellow from our Clover Hollow group.  I absolutely love this week's block!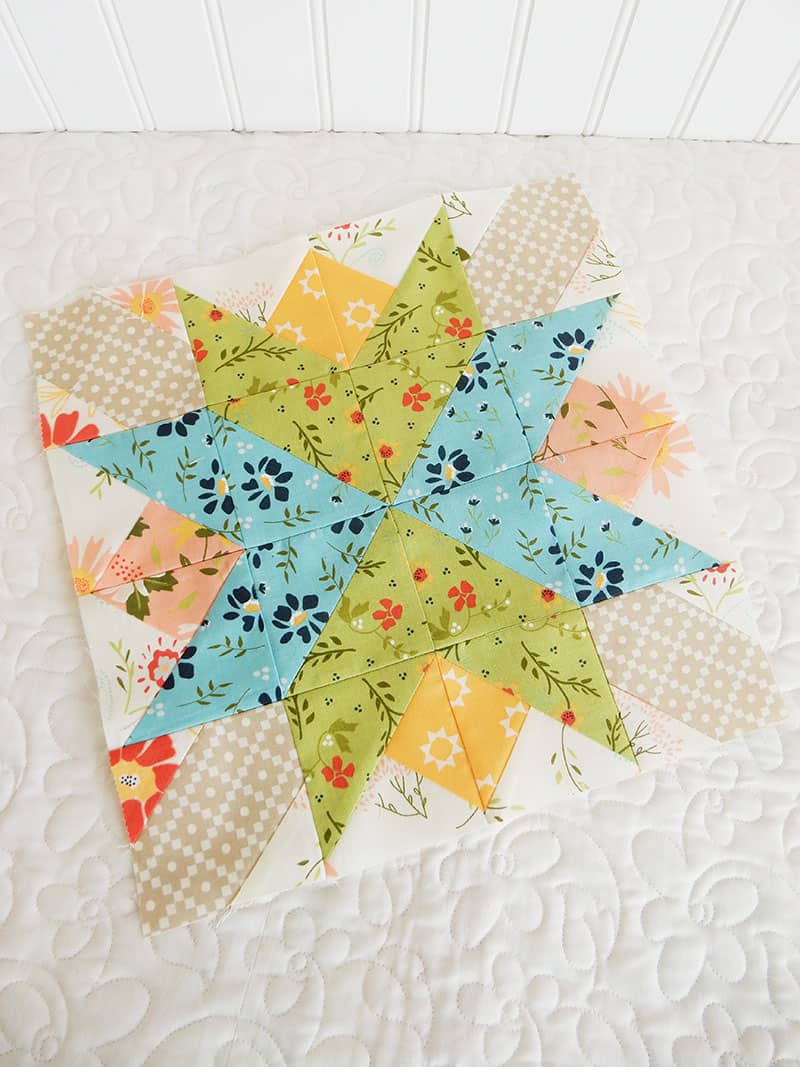 Helpful Tips for Block 33
This was a super fun block to put together, although I did use a couple of tools to help make things go together easily.  For the four half-square triangles in the center of the block I used the method I shared just the other day in this tutorial and video (I did cut the squares ⅛″ larger in order to use my method).  And I used this ruler to mark my sewing lines for the half-square triangles.  The  Simple Folded Corners Ruler helps easily make the four corner units (everything can be cut the same size as the pattern suggests for these pieces).  I also made the eight units with three triangles a bit over-sized and then trimmed them down just like I trimmed my half-square triangles.  (I added ¼″ to the square measurement for those pieces before cutting into the 16 triangles).
We've been working on a lot of small blocks recently, so it was fun to take this picture of all of the 12″ blocks so far!  Looking good!  I'll probably slow down on the green for the next few large blocks in order to get my colors evened out (although I've already made a very scrappy block 34 with just a little green in it).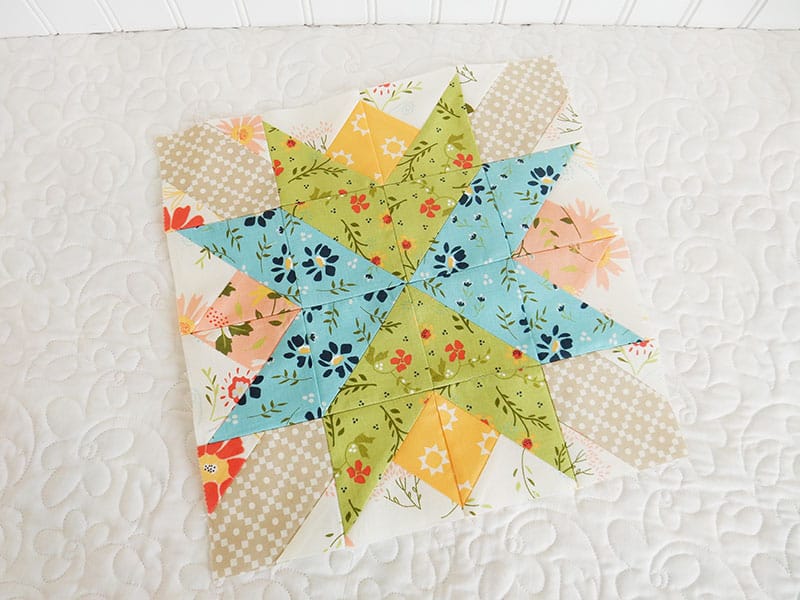 Moda Block Heads 2 Block 33 Links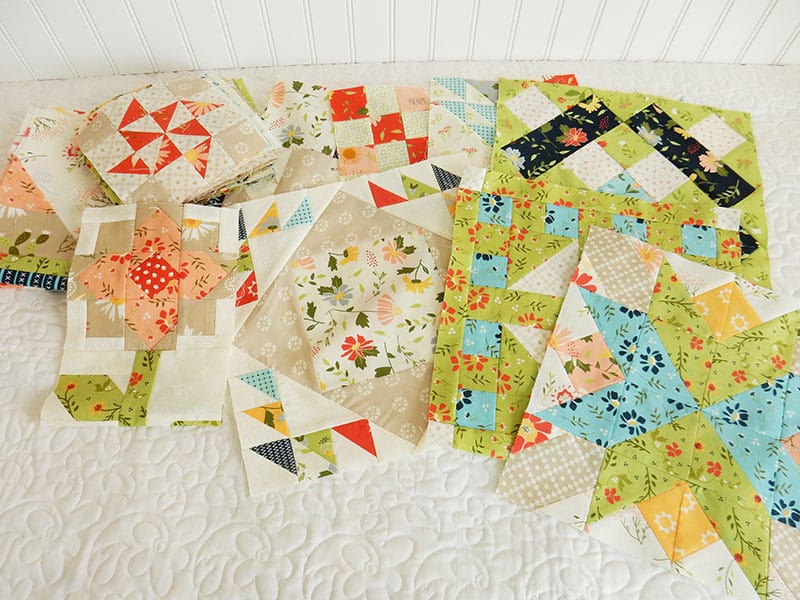 And Find the Other Moda Block Heads 2 Designers Here: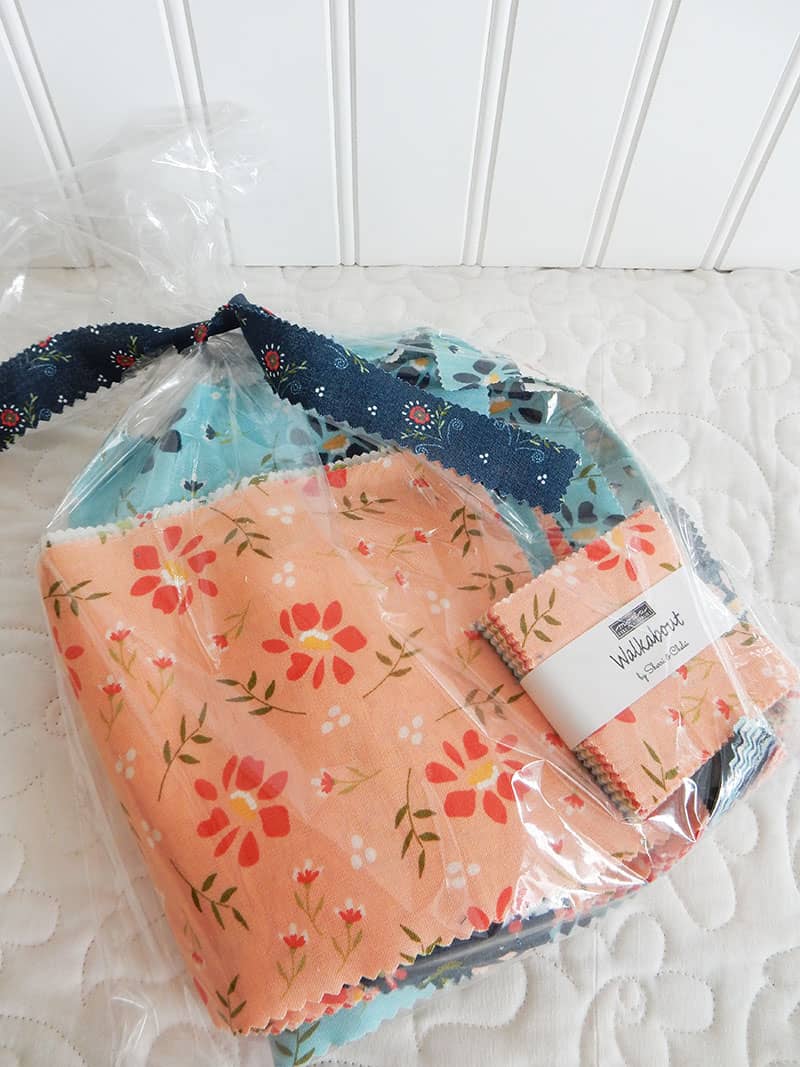 Something Fun Just Added to the Shop:
I hope you enjoy making Moda Block Heads 2 Block 33.  It really is a fun one to make!  Finally…I've added some fun little scrap bags into the shop if you're sewing along with our fabrics and would like to be able to start adding a bit of Walkabout fabric into the mix now.  Scraps weigh just under one pound (for less expensive shipping) and contain a Walkabout Mini Charm pack.  Shop the scrap bags here (limited quantities).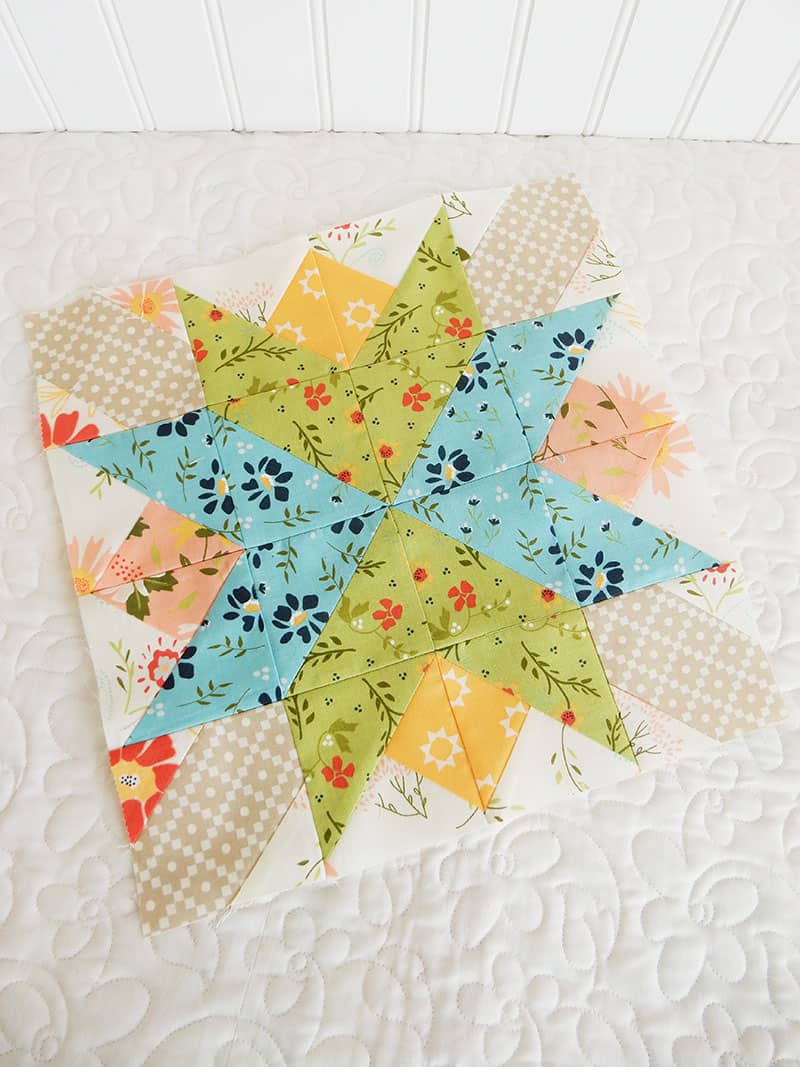 Happy quilting, and thanks so much for stopping by!