Hello!  Today I'm stopping by to share the Fat Quarter Shop November Sew Sampler Box and to give you an update on my Barn Blocks quilt progress.  This month's box is a terrific one, and the blocks are so much fun to sew each month when the pattern arrives in the box.  There are now eight different block patterns available, and I've loved every one.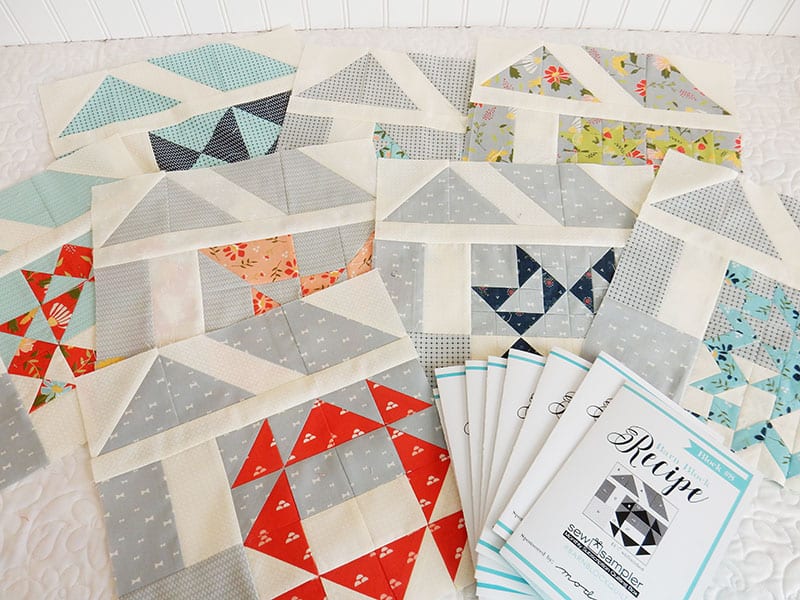 Barn Blocks Block 8
For this month's block I used two different grey prints and the tone-on-tone dots from our Clover Hollow collection.  I used the semi-circles print in red from our Walkabout group.  I'm glad I added another red print to the mix–it really brightens up the group.  I'm thinking of using a bright yellow print with next month's block.  Also, I'm slowly doubling up on the different prints I use for the roof and barn portions of the block.  I won't use more than two of any different print for that part of the quilt.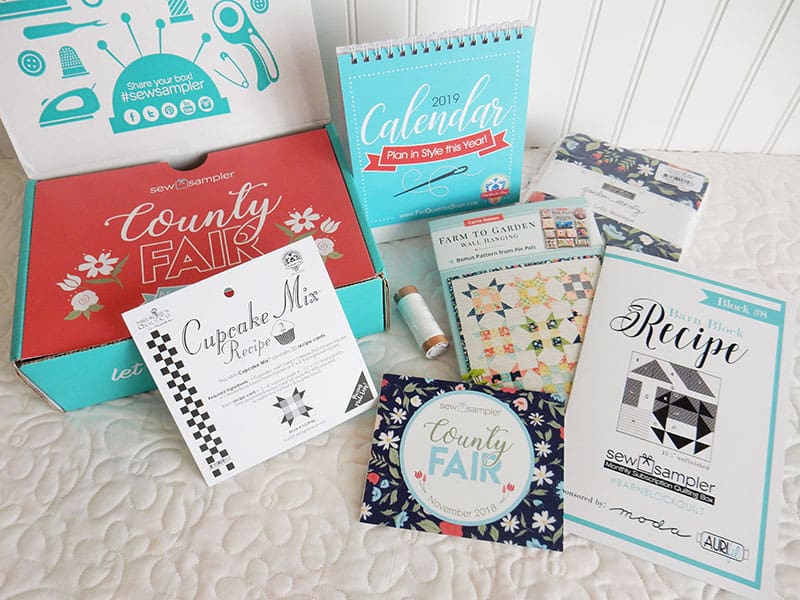 November Sew Sampler Box
This month's box really has some great contents.  It's always fun to open the box and see the cover card.  With the "County Fair" design I immediately knew I was going to love the contents.  This box contains the following items:
Such a great box this month, and I really can't wait to get these Barn blocks sewn together!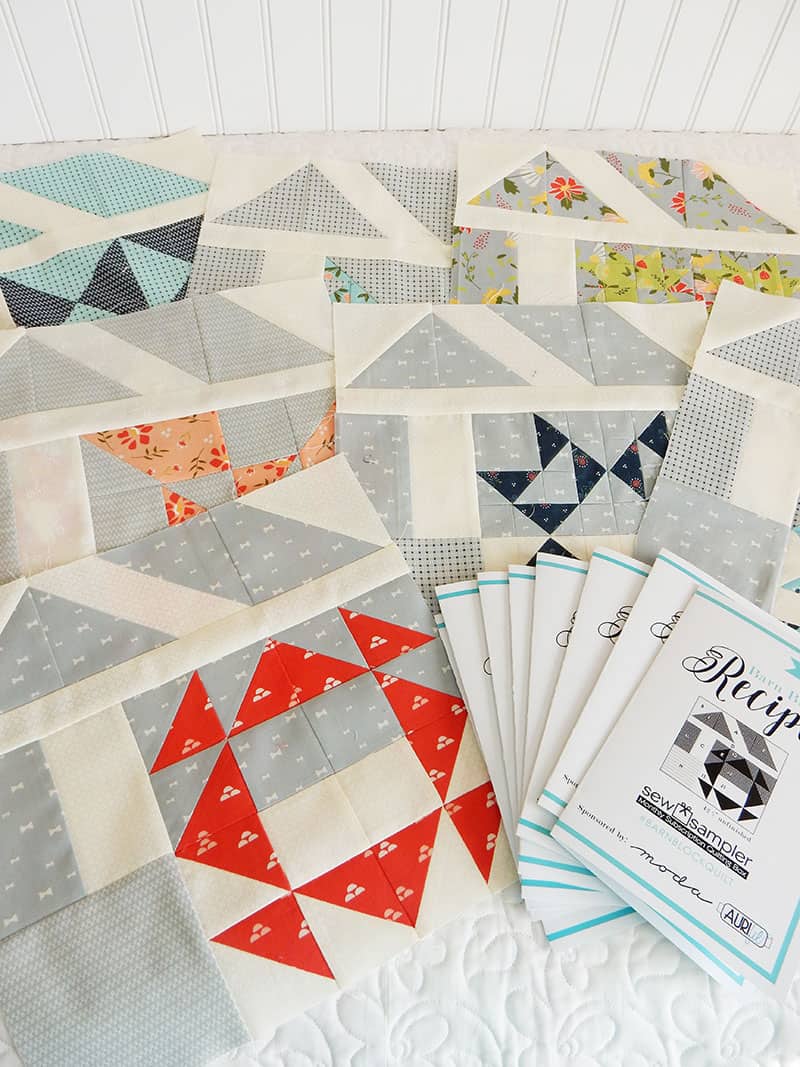 Thanks so much for stopping by!  I'll be back first thing in the morning with the next Moda Block Heads pattern and my tips for block assembly.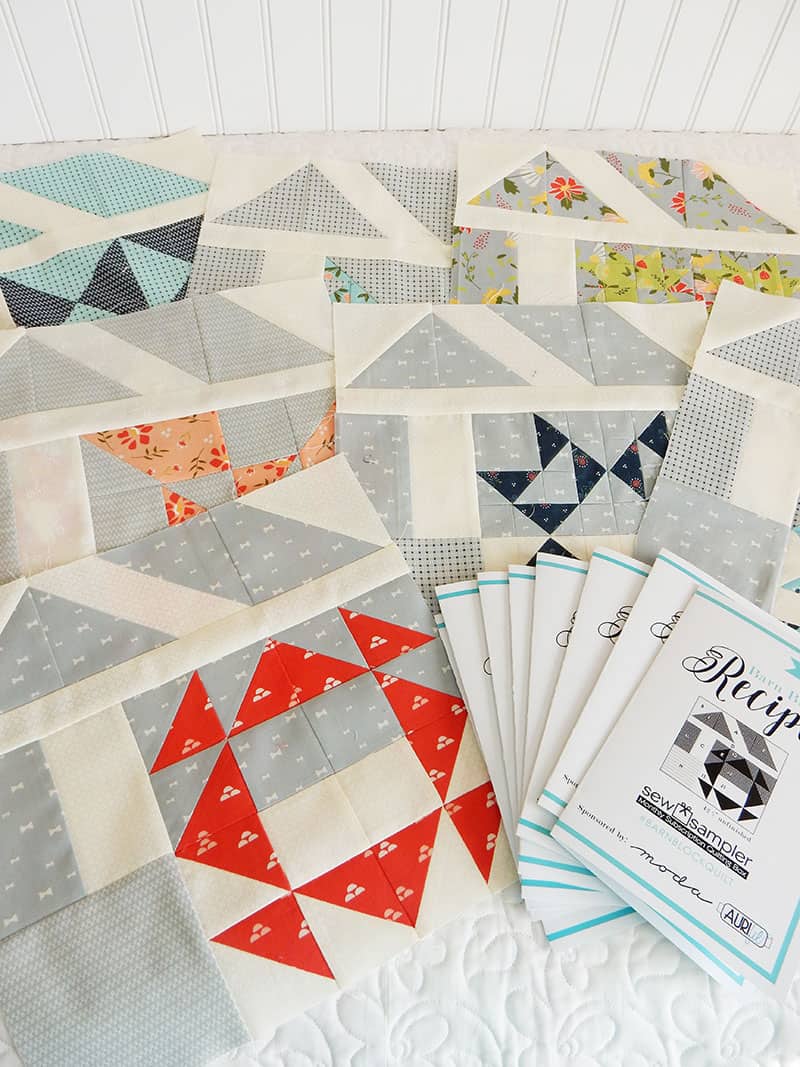 Happy Quilting!