Hello and happy Tuesday! Boy, it's been a whirlwind around here! I left last Wednesday to attend the Garden of Quilts event at Ashton Gardens in Thanksgiving Point (Lehi, Utah, United States). And then I returned home to find a lot of work waiting for me–my final new pattern covers arrived, so I've been packing orders and will have all of the new pattern orders shipped today. But today I want to share a little bit about the Moda All-Stars Mix It Up book that is coming very soon!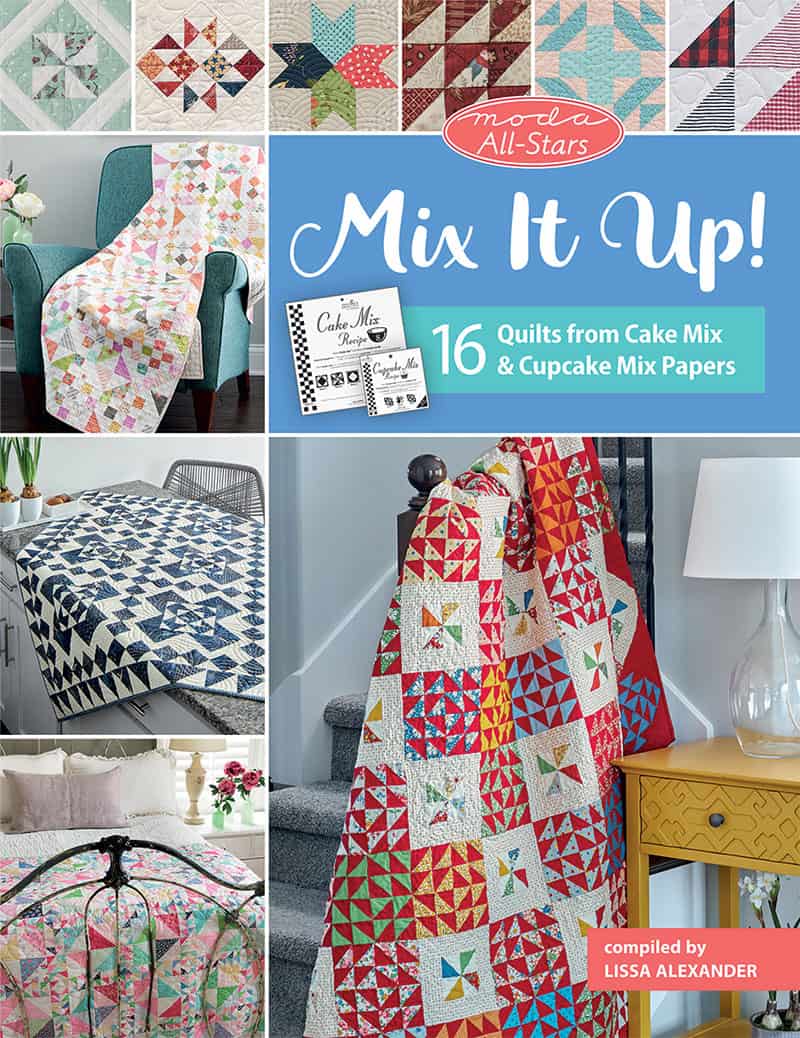 I was lucky to be able to see a trunk show of the quilts from this book this summer when I was in Dallas. And after seeing the quilts I could hardly wait to get my copy of the book. Wonderfully, my advance copy was here waiting for me when I arrived home from Utah. The sixteen quilts in the book use cupcake or cake mix papers which makes them fast and fun to put together with either layer cakes or charm packs.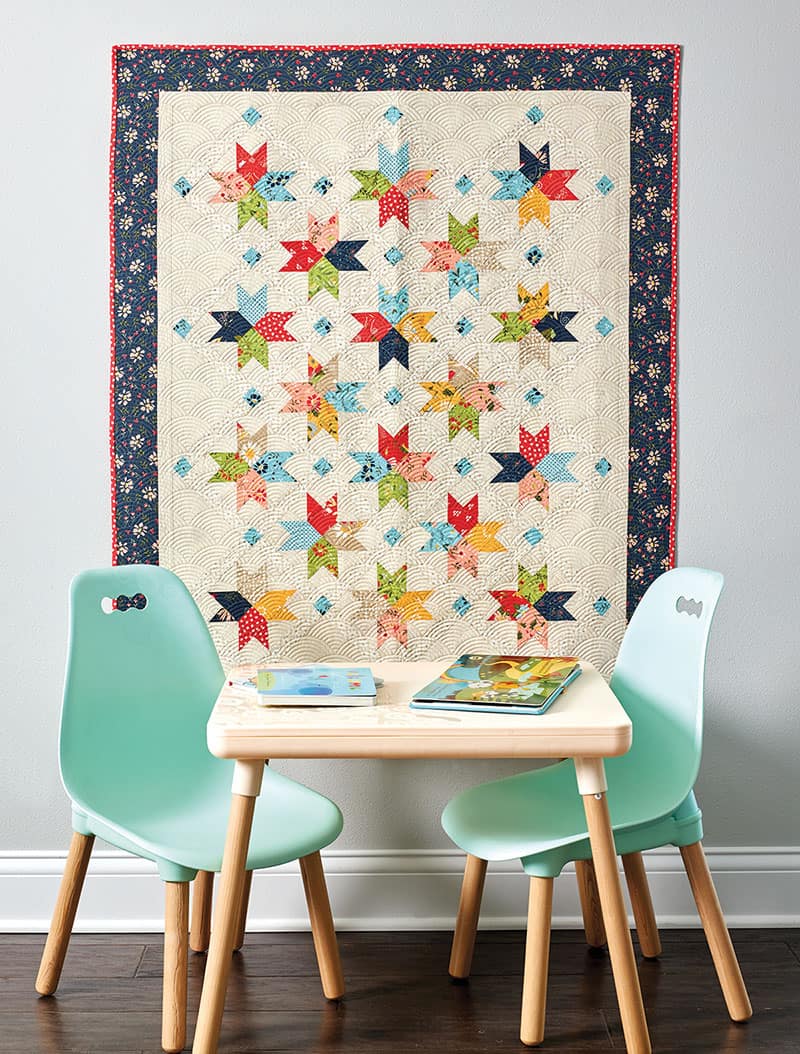 My project in the book, Harbor, is a fun wall-hanging or lap quilt that finishes at 39 ½″ x 49 ½″. It would also make a super cute crib quilt…or you could add extra blocks or borders to make it just a bit bigger. Harbor uses charm packs and the cupcake papers. I also was able to teach this quilt twice while teaching at the Restore retreat in Dallas this summer. It was a lot of fun to see the quilts come together. Shop owners in the classes got to use Harper's Garden for their quilts.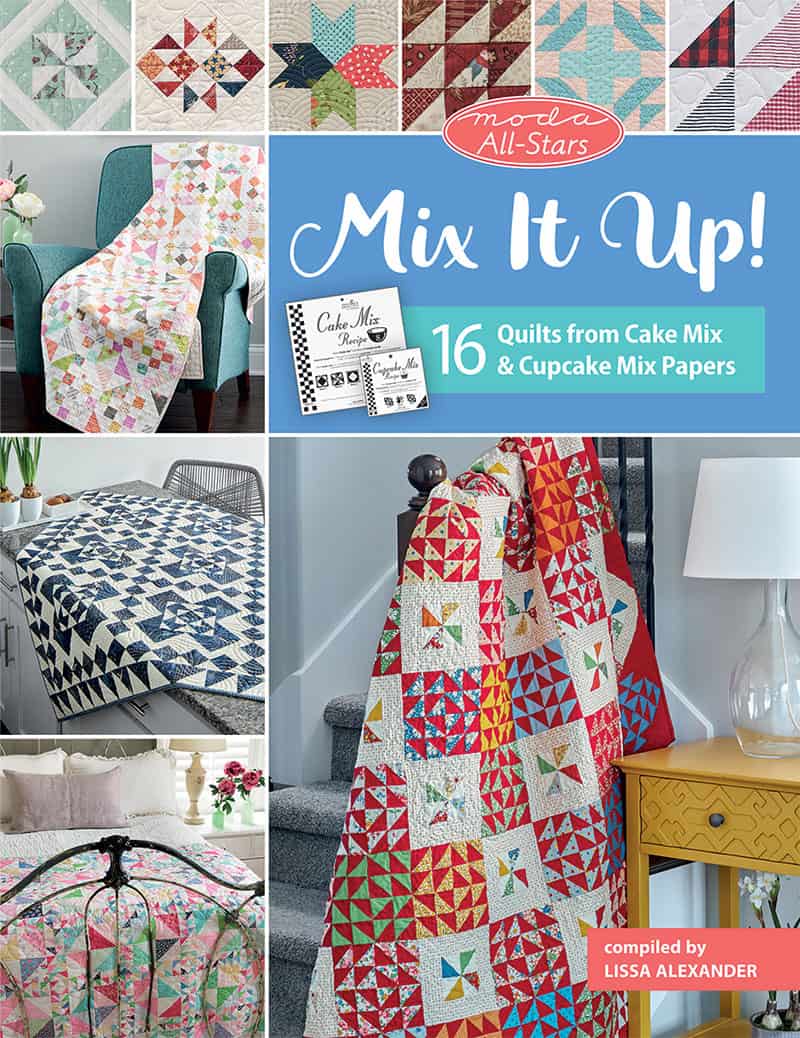 Moda All-Stars Mix It Up Book
On October 9th, I'm going to have a giveaway here on the blog for a kit to make my Harbor quilt (fabrics will be from Harper's Garden). Be sure to watch for it.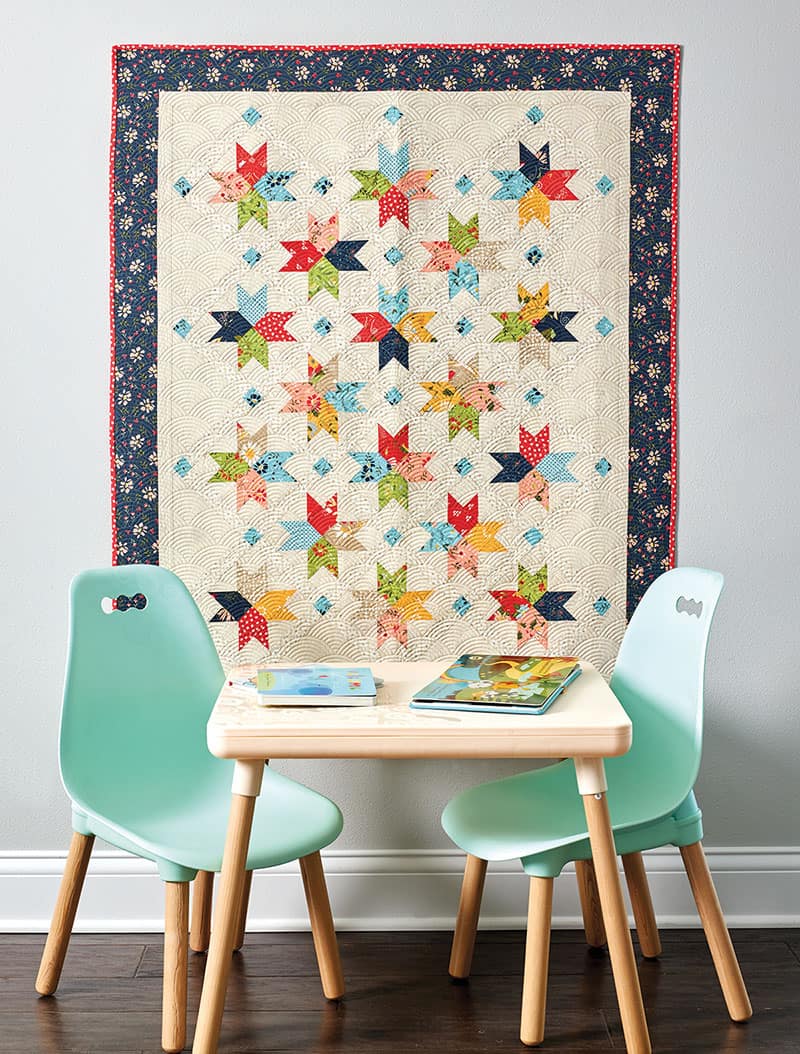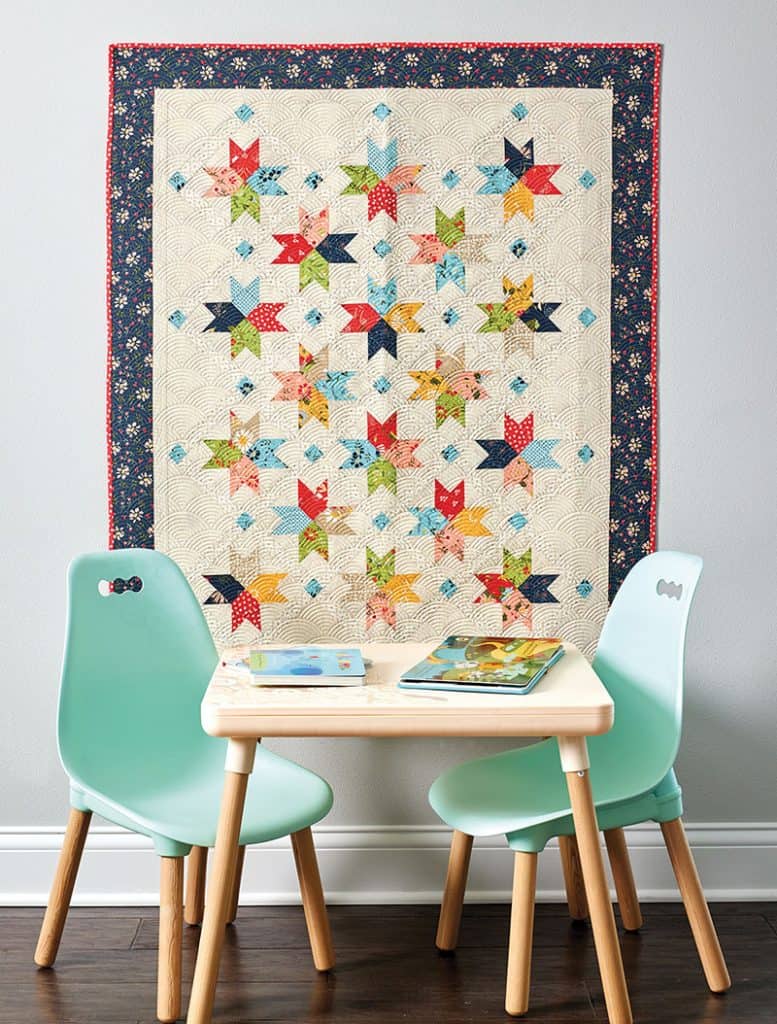 Coming Soon…
I have lots more to share this week, so stay tuned!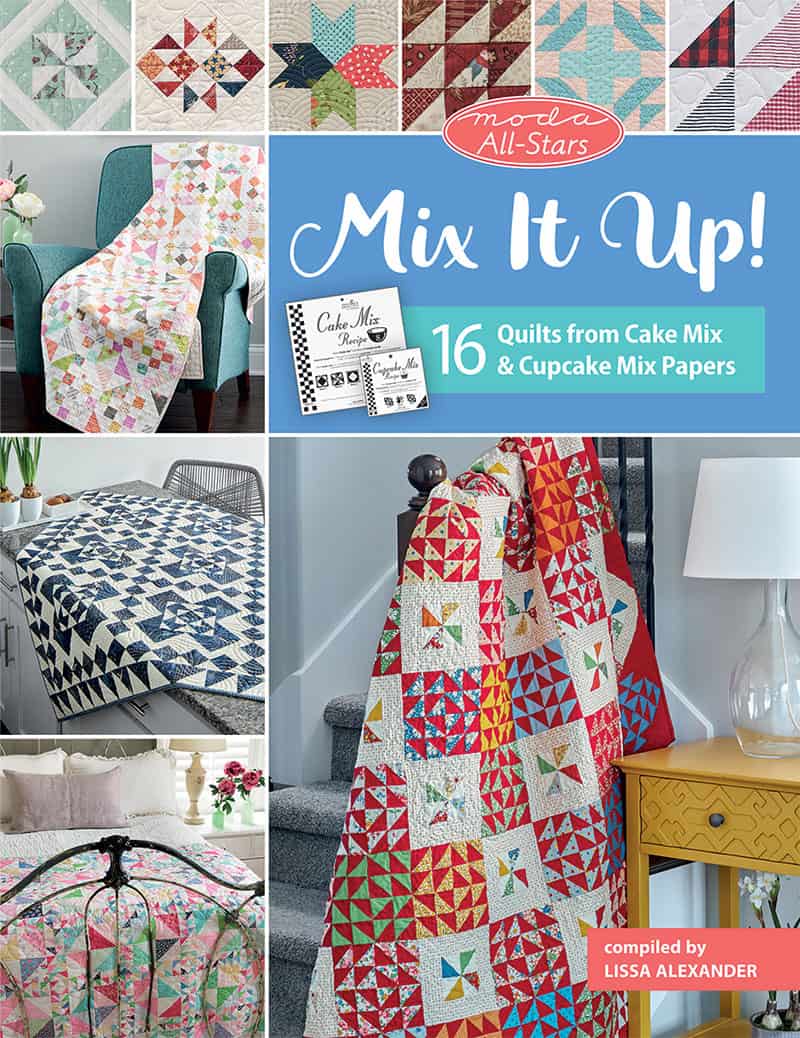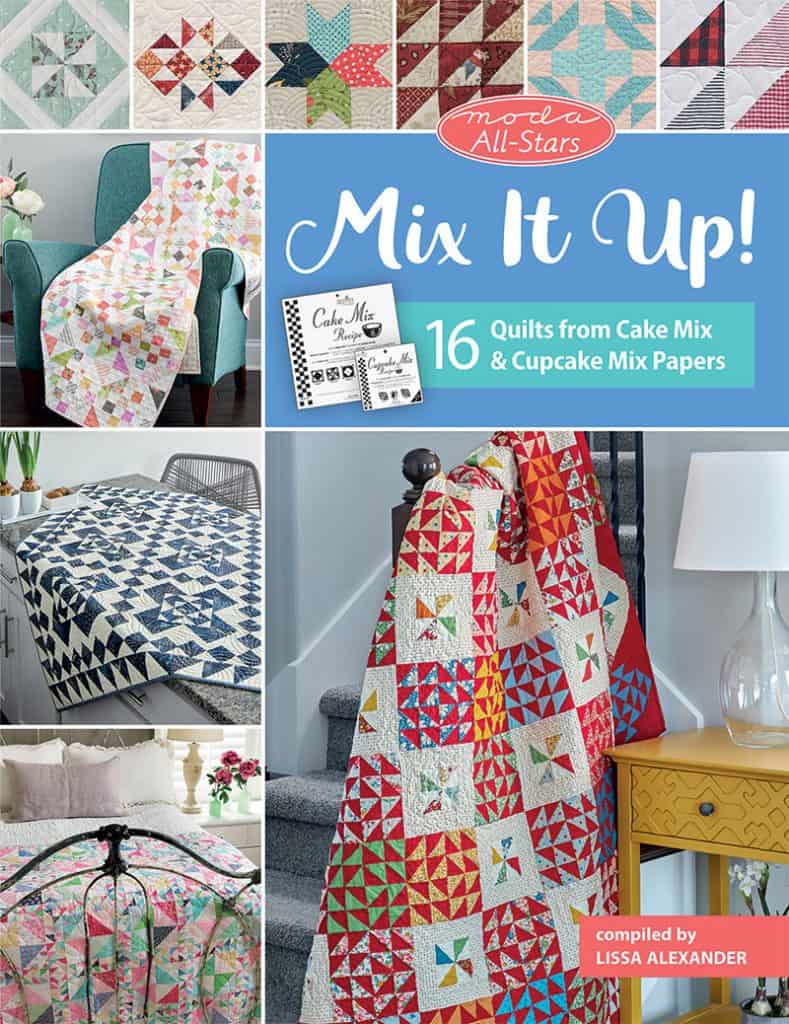 What do you think of the Moda All-Stars Mix It Up Book? Share in a comment below!
Happy quilting, and thanks so much for stopping by!