Hello and happy Thursday! Boy this week has flown by! I'm stopping in today for a Harper's Garden Shop Update. Have you heard that our Harper's Garden fabrics are now shipping to your favorite shops everywhere? Some of the ones I've ordered have arrived, and others will be here soon. So if you pre-ordered something, then it will be shipping either at the end of this week or the beginning of next week!
Harper's Garden Shop Update
Low-volume bundle pre-orders will be shipping at the end of this week. And I may be able to add a few more to the shop. Check in on Friday if you are interested in those. There are also some of the prints available to ship now that will work terrific for borders and backings. You can see those here. And if you are looking for the dainty floral I used for the sashing of my Sunday Best Quilts Sampler quilt, you can find it here.
Fat Quarter Shop has also received their yardage, and so if there are any additional prints you are looking for, you can find them here.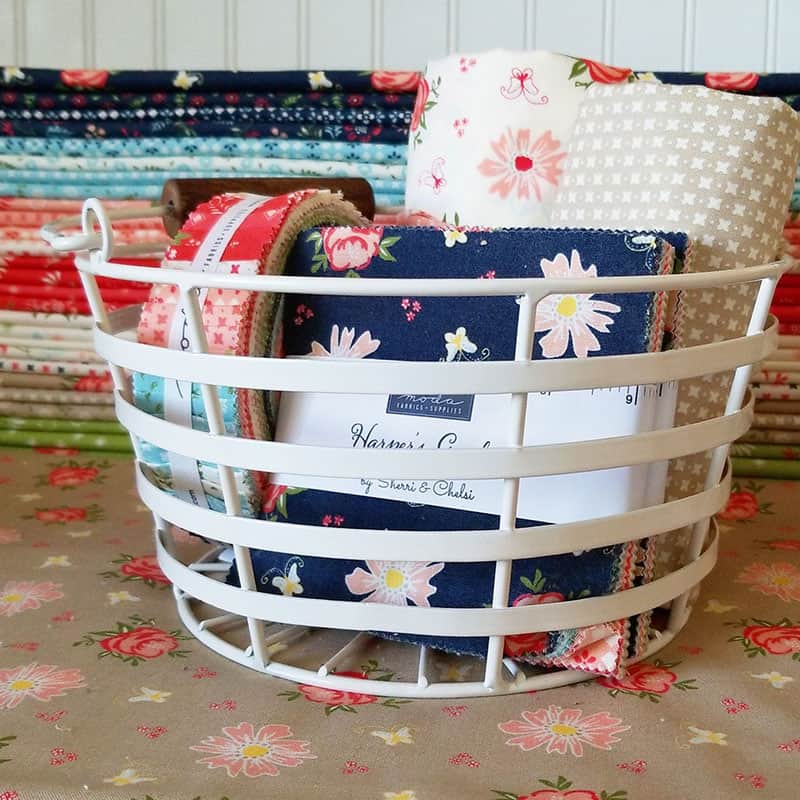 Harper's Garden Pre-Cuts and Kits
Harper's Garden pre-order pre-cuts will be shipping next week. The kits will also be shipping next week–check your email if you've pre-ordered kits for my information on how to pay your balance due. We can hardly wait to see what everyone will be making with this collection!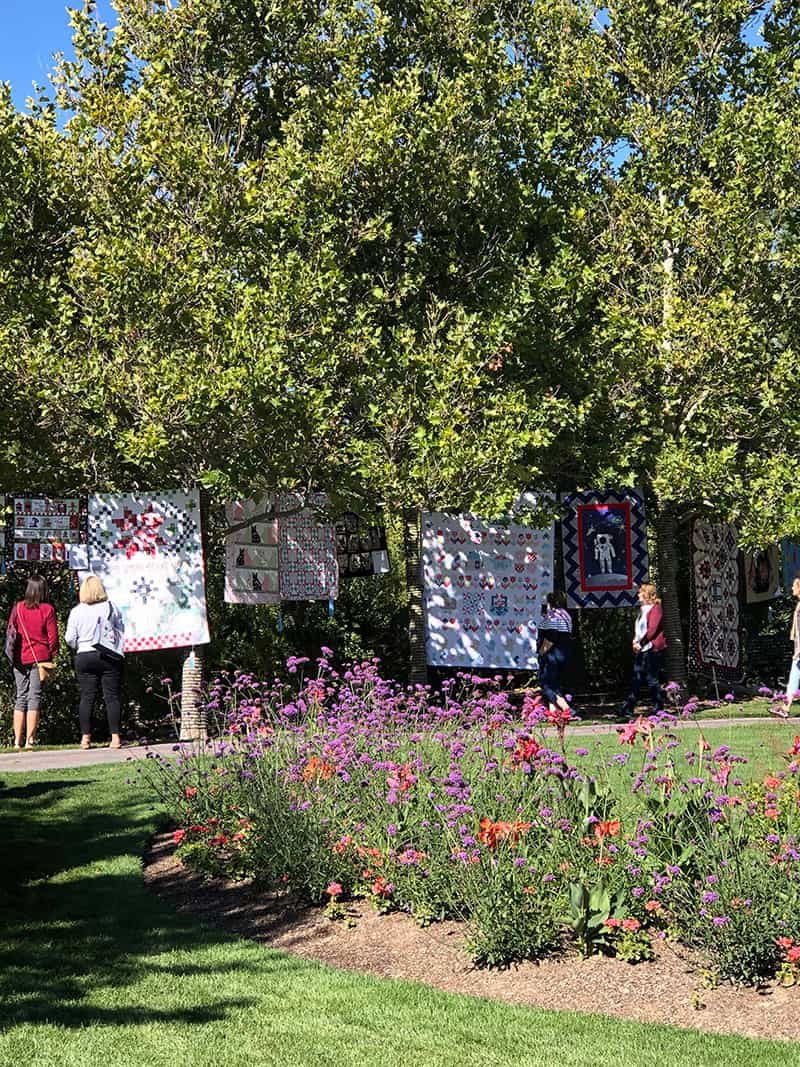 Life Lately…
Last weekend I was able to travel to the beautiful city of Lehi, Utah and participate in the lovely Garden of Quilts event. The event was presented by Riley Blake Fabrics in honor of their tenth anniversary, and they went all out to present an amazing experience for those who attended. There were quilts hung in trees and in tents throughout the acres and acres of lovely gardens. There were classes galore from a variety of teachers, and there were also lovely and inspirational trunk shows and lectures. I was truly blessed to be able to attend and teach two classes. It was inspiring to view the displays and to be able to interact with so many others who love quilts and quilting!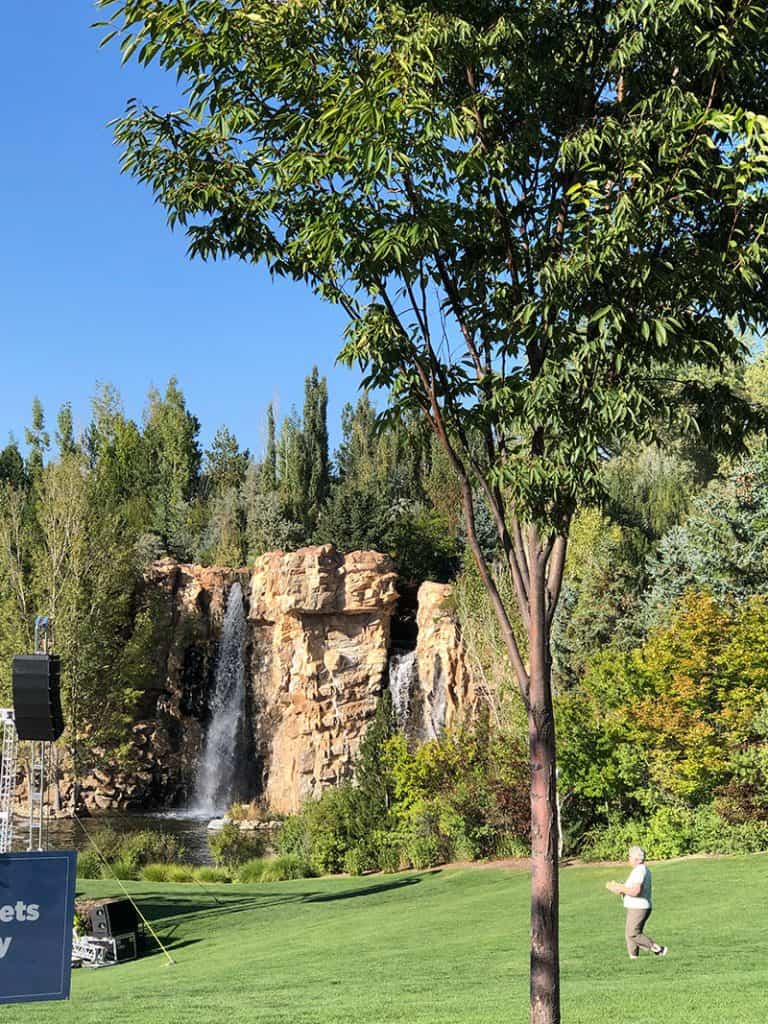 And a Little More Life Lately…
Finally…we've had some pretty exciting changes here at the Quilting Life home front. We put our home on the market in June and were excited to receive an offer just a few weeks later. So…in between some of my teaching and traveling this summer we were also moving. It was a crazy busy summer to say the least. We are currently settled in just a couple of miles away and looking for our new home where we hope to stay for a very long time (moving was hard work)! My new styled fabric bookshelves from last week's sewing room organization post are actually the new shelves I bought for our current residence. I'll definitely be sharing more pictures and organization ideas from the new sewing room soon, too.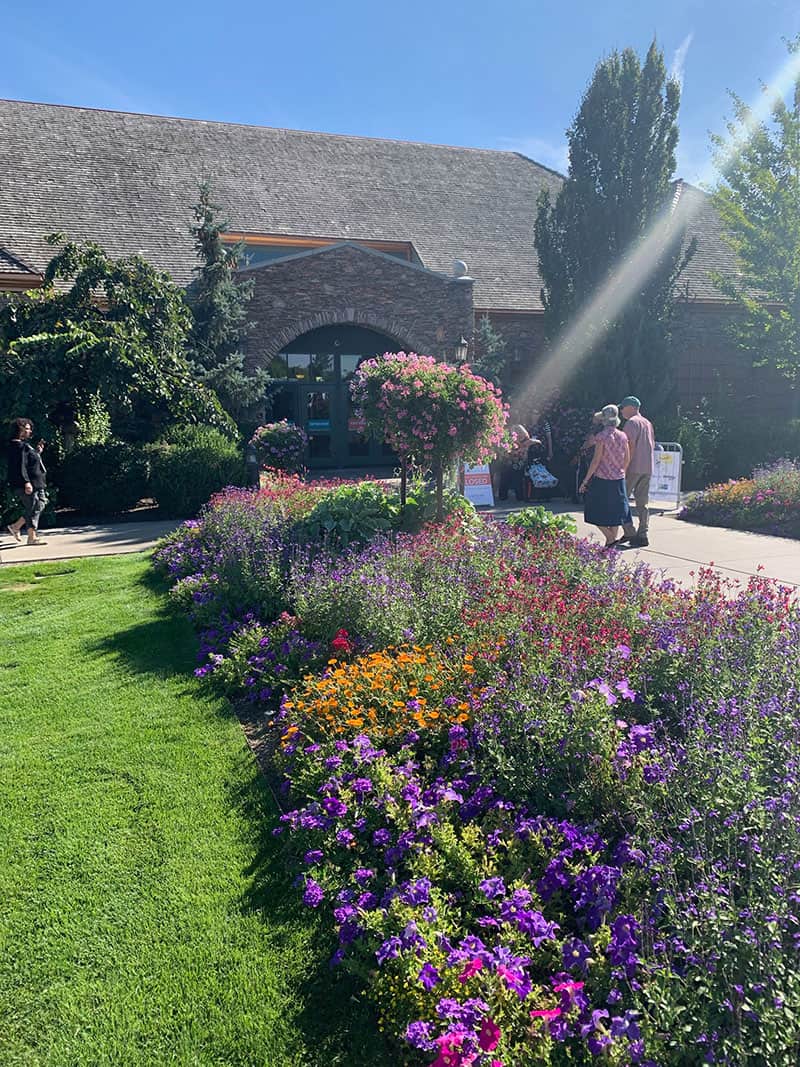 Thank You…
I wish I had more photos to share from the gardens…they truly were spectacular. I should have taken a bit more time to get more beautiful photos, however, I did truly enjoy the peace and serenity of the surroundings while I was there.
And thank you to all of you who read my blog and make it possible for me to combine my love of writing and my love of quilting and sharing. I appreciate the support more than you know. It's been so much fun this summer to meet so many people who have told me they read along.
What quilting project will you using Harper's Garden Shop fabrics for? Share in a comment below!
Happy quilting, and thanks so much for stopping by today!