Hello and happy Tuesday! Today is a good day because we are able to begin introducing you to our eighth collection with Moda Fabrics, Harper's Garden. A childhood butterfly garden kit and a neighbor's garden inspired a lifelong love of color, flowers, creative expression, exploration and curiosity. Harper's Garden mixes beautiful floral prints and geometric basics, cultivating a collection that captures that spirit and inspires creativity.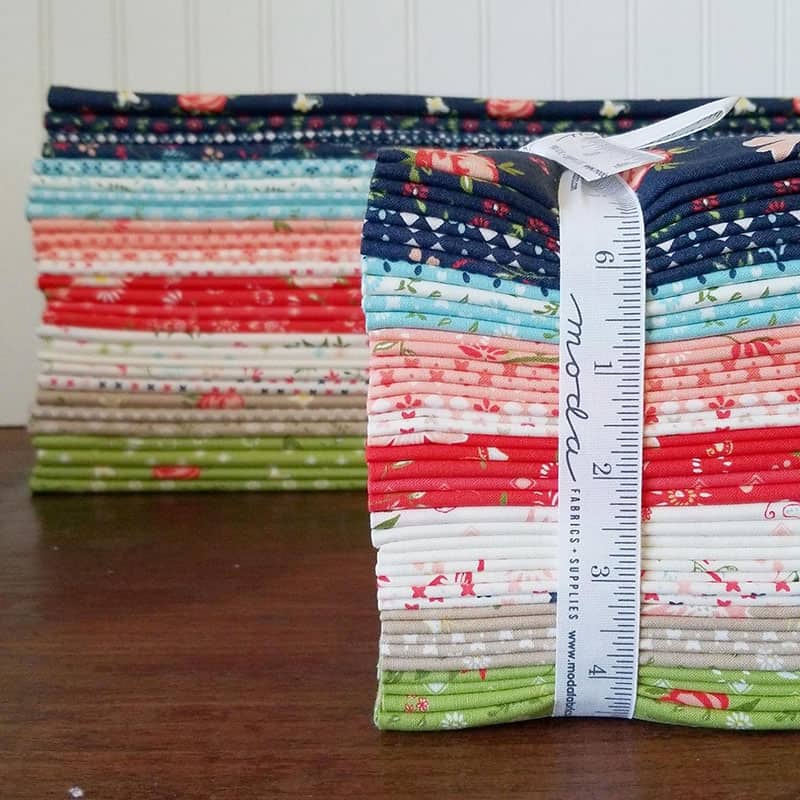 Harper's Garden Fabric Collection
Delicate butterflies flutter through a field of flowers, while a variety of medium and small-scale prints mixing flowers, vines, circles, and cross-stitches complete the collection.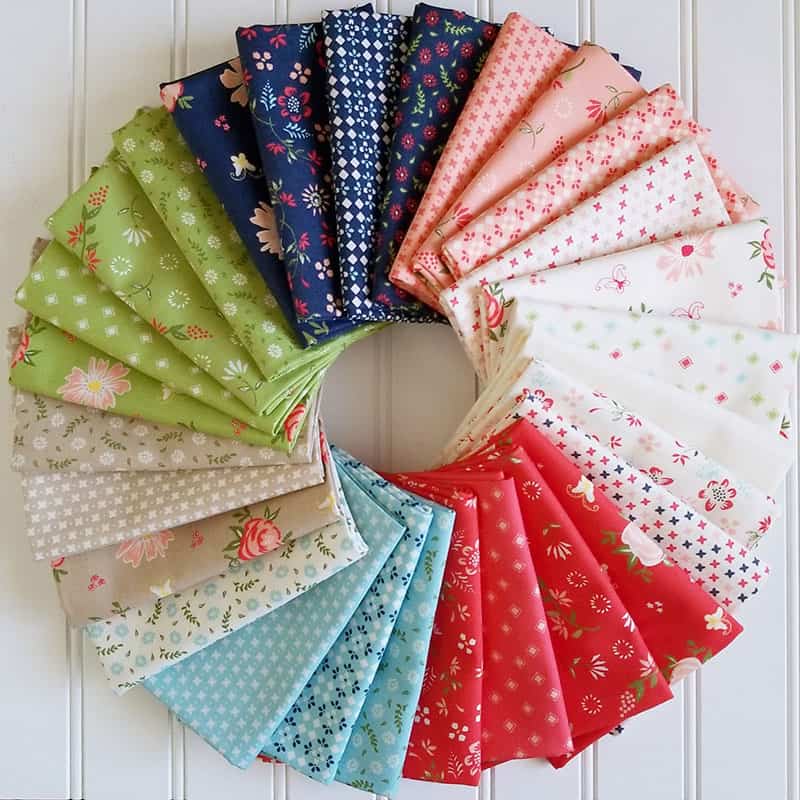 The colors are our favorite soft coral and geranium red mixed with taupe, green, blue, navy, and cream to embody a happy springtime array. And the prints…well, to say that we are in love with them is definitely an understatement!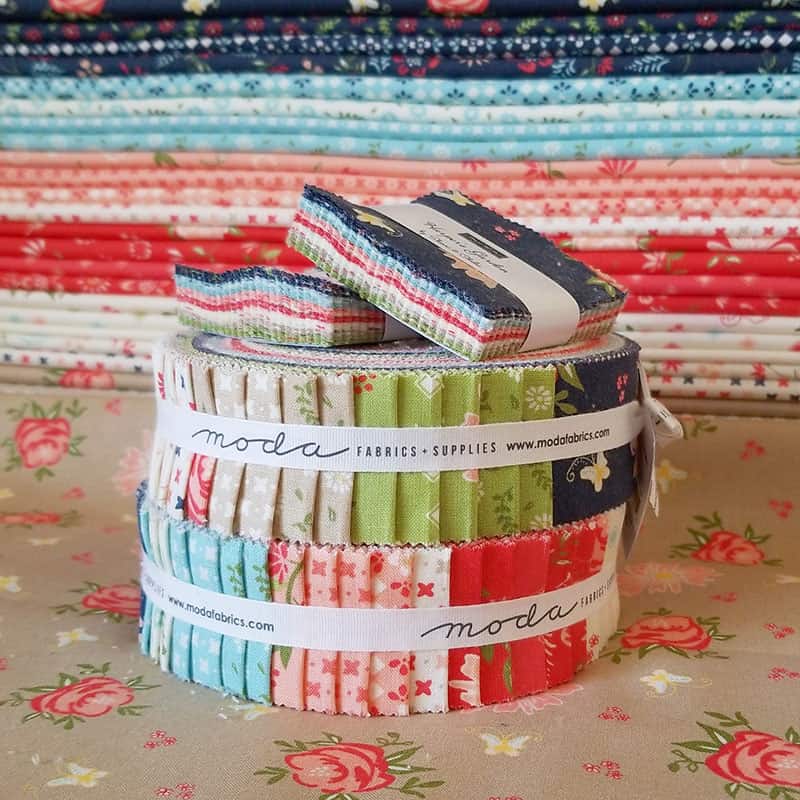 Honeybuns, and Mini Charms…
This time around we also have the addition of another pre-cut option in the mix…Honeybuns! Honeybuns are just about the cutest pre-cuts around and are made up of 1 ½″ by width of fabric strips perfectly sized for projects.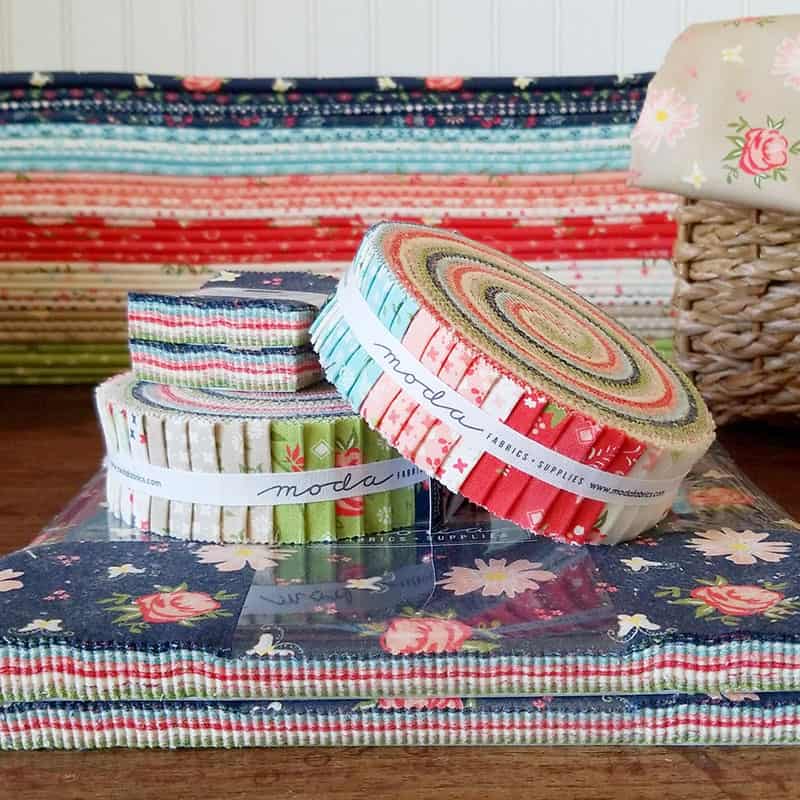 Of course, all of the regular pre-cuts will be available in Harper's Garden as well, and Chelsi and I have several fun new pre-cut friendly patterns that we can't wait to share with you!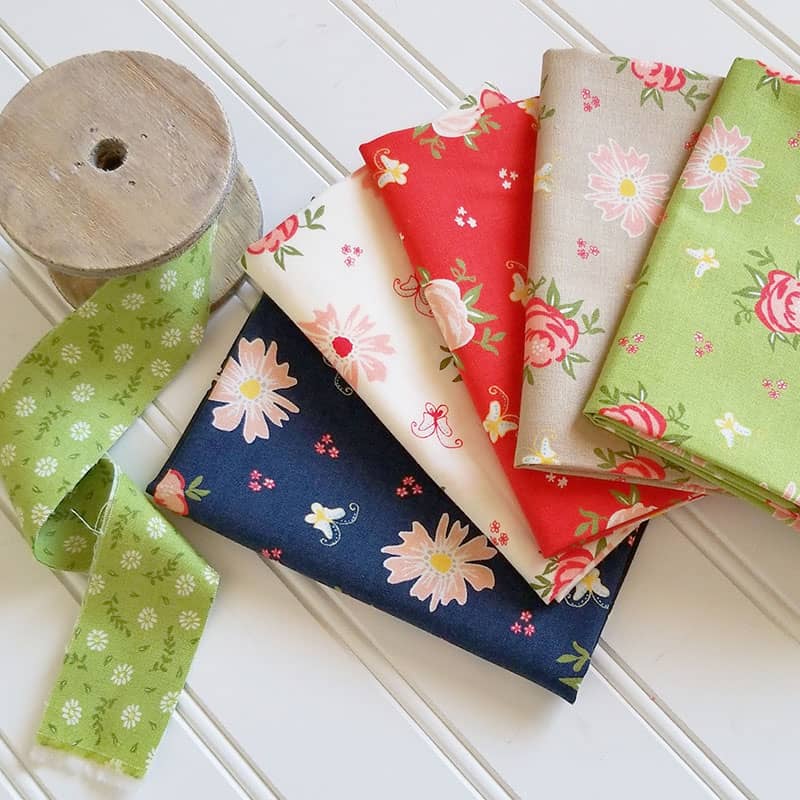 We will be sharing all of the prints and patterns along with our new quilts and patterns over the next few days. Four of my new quilts are completely finished, and the final one is at my friend Marion's ready for quilting!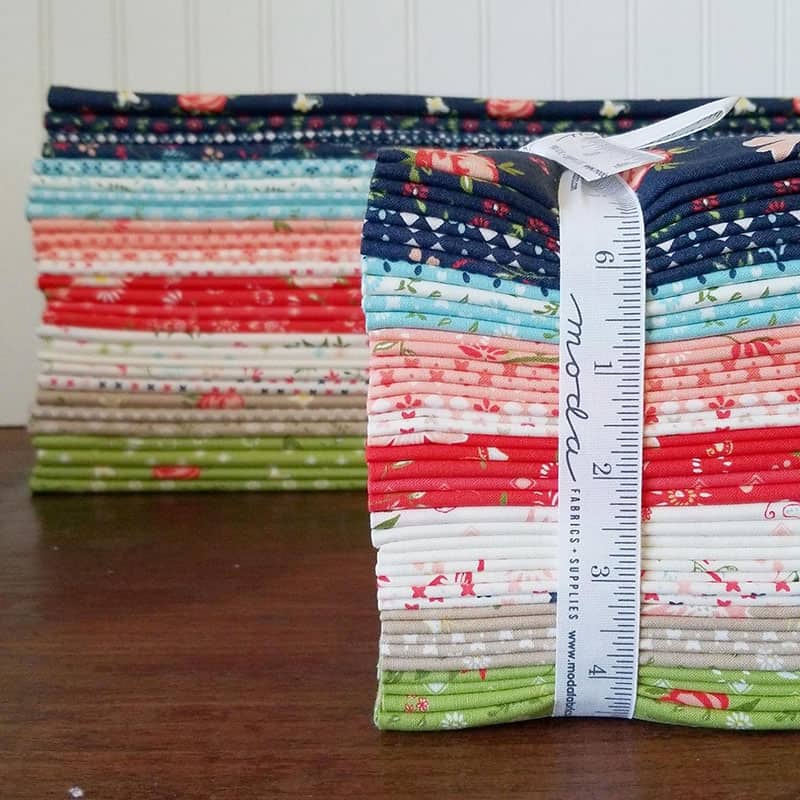 I'll be back soon to begin sharing the new quilts and patterns…but if you would like to take a peek…you can find them in the shop now! Paper patterns will ship in 1-2 weeks as soon as they arrive back from the printer and are available for purchase now. Buy all five new paper patterns and get an introductory discount and free shipping. I'll also be uploading the PDF versions as soon as I have those finished.
Do let us know what you think of Harper's Garden Fabric Collection. (You can see the original posts on all of our seven previous fabric collections here). Happy quilting, and thanks so much for stopping by!