Hello and happy Wednesday! Thank you so much for all of the kind comments about our new Harper's Garden fabric collection. I'll be sharing more soon! Today, though, I'm sharing Moda Block Heads 2 Block 48. This week's block is the beautiful Ann Arbor block by Laurie Simpson. Since it is an applique' block, Corey has once again designed a pieced block you can use in its place.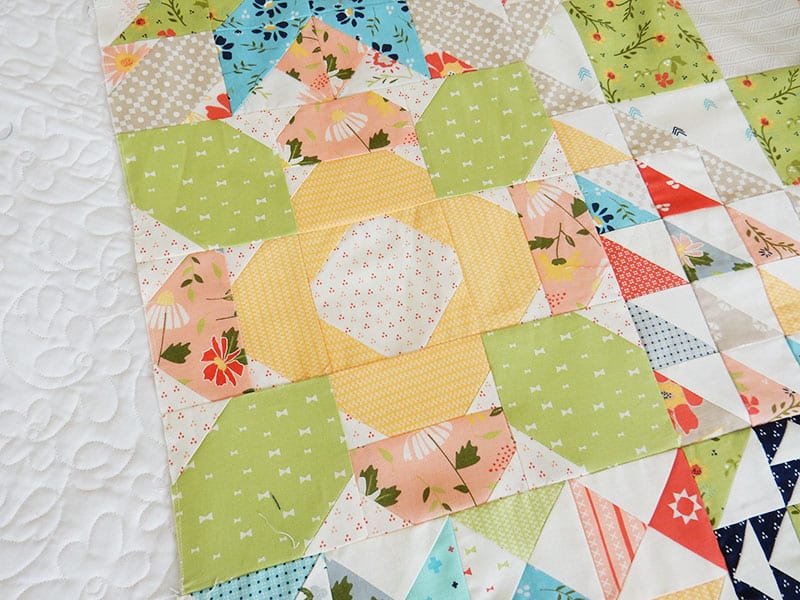 Corey's fun alternate block is called the Dainty Blossom block. And it's a beautiful, fun block. I used mostly fabrics from Clover Hollow and also used the small dots on cream background fabric from our Desert Bloom collection.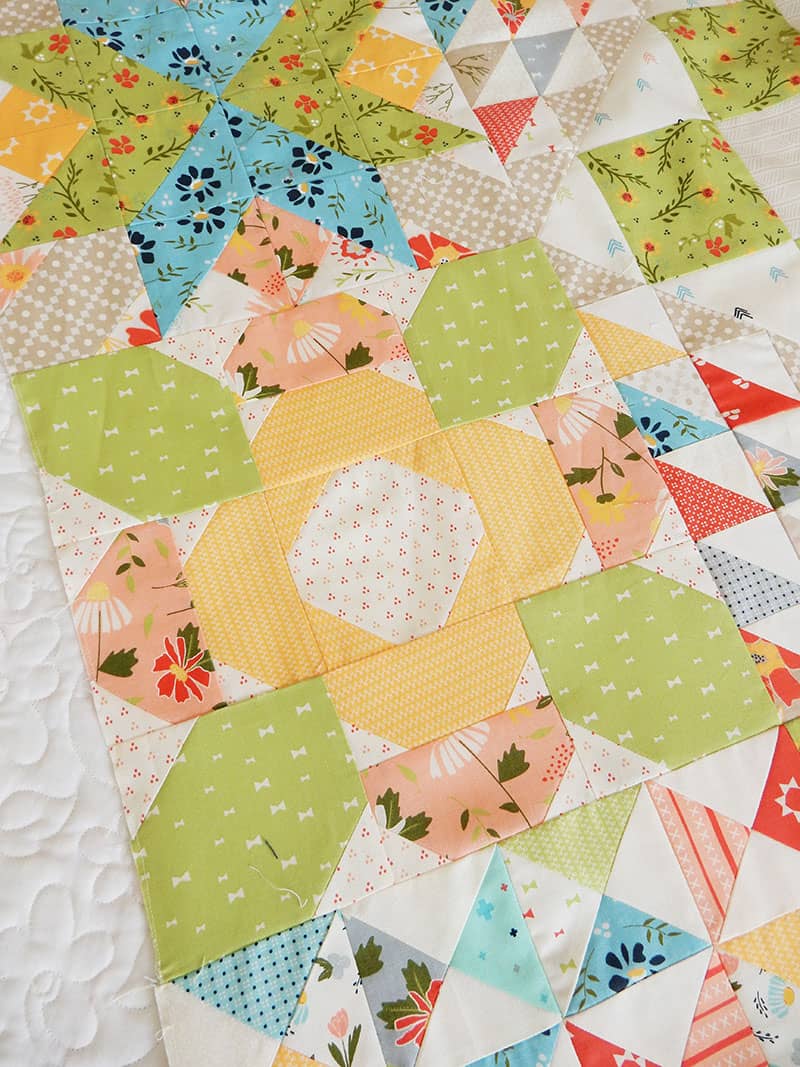 Moda Block Heads 2 Block 48 Tips
Make sure you have plenty of contrast between your main flower fabric and the second flower fabric (yellow and coral in my block).
Also make sure the background fabric isn't too overwhelming for the prints you choose for your flower and leaf sections.
The Simple Folded Corners Ruler made the easy corner triangle pieces fast and easy to piece. No need to change the sizes on any of the pieces when you use this ruler.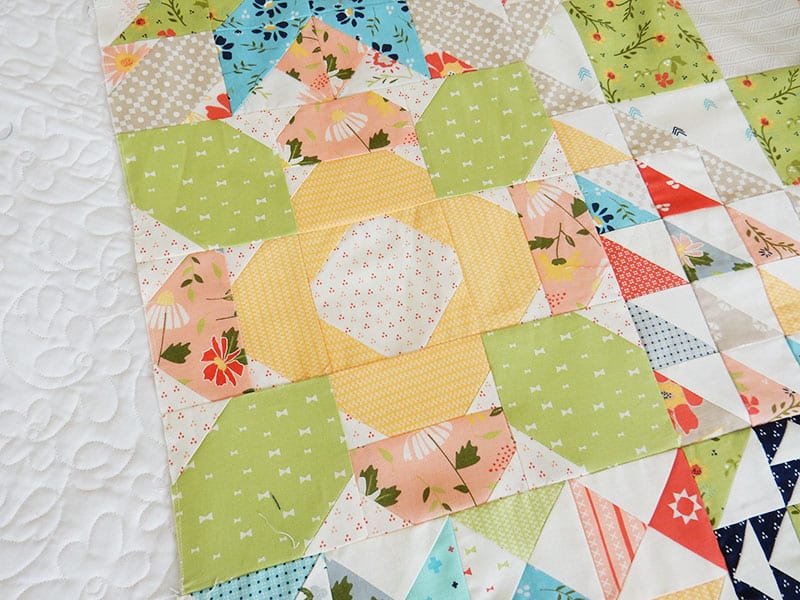 Moda Block Heads 2 Block 48 Links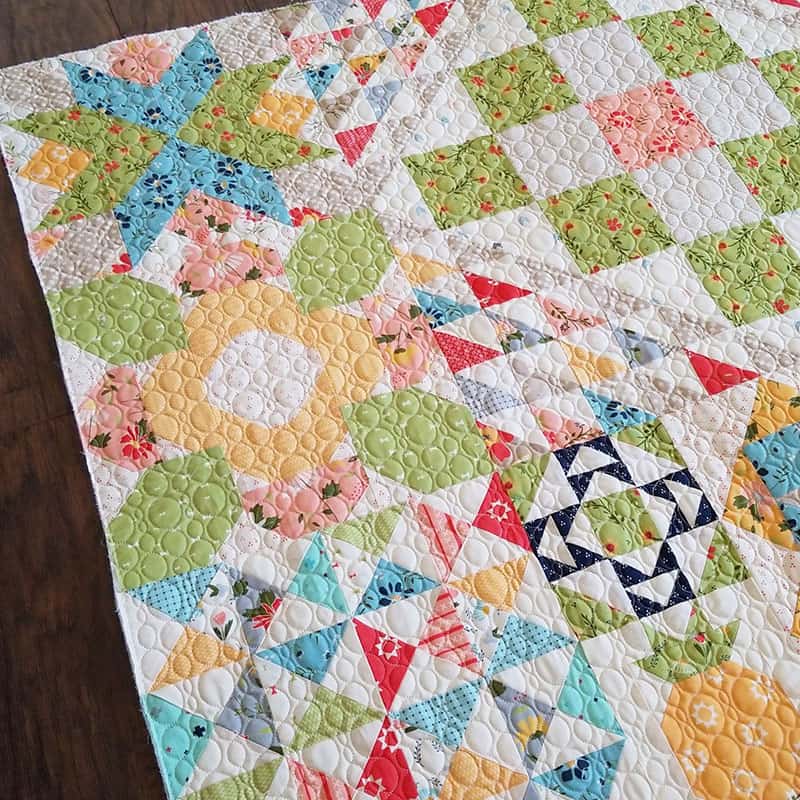 And Find the other Moda Block Heads 2 Designers Here: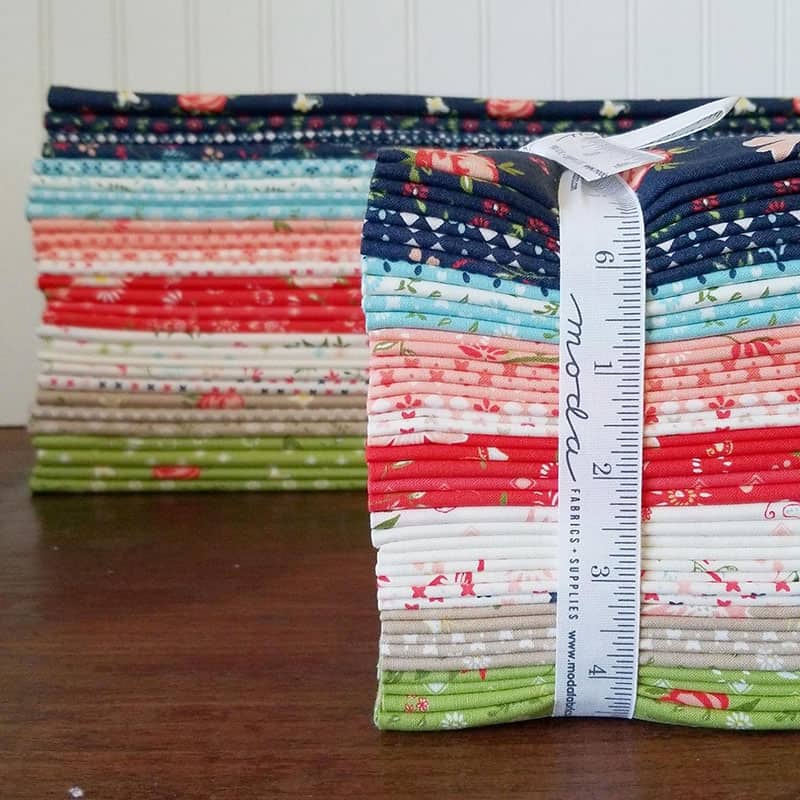 Yesterday, I began sharing our newest collection, Harper's Garden! I have five new quilts and patterns I'll be showing very soon as well. If you missed yesterday's post, you can see more photos of this beautiful fabric here. And, if you want to sneak a peek at the patterns, you can find them in the shop here.
Happy quilting, and thanks so much for stopping by!