Hello and happy Monday! Today I'm sharing my 2019 Block of the Month | March post. I'm sorry it's a little late this month–I really meant to have it ready by last Tuesday. But with an out of town trip and kit and fabric shipping, I just couldn't get to it until this weekend. This month's blocks have a quick and easy setting, and I'll post the April blocks earlier in the month 🙂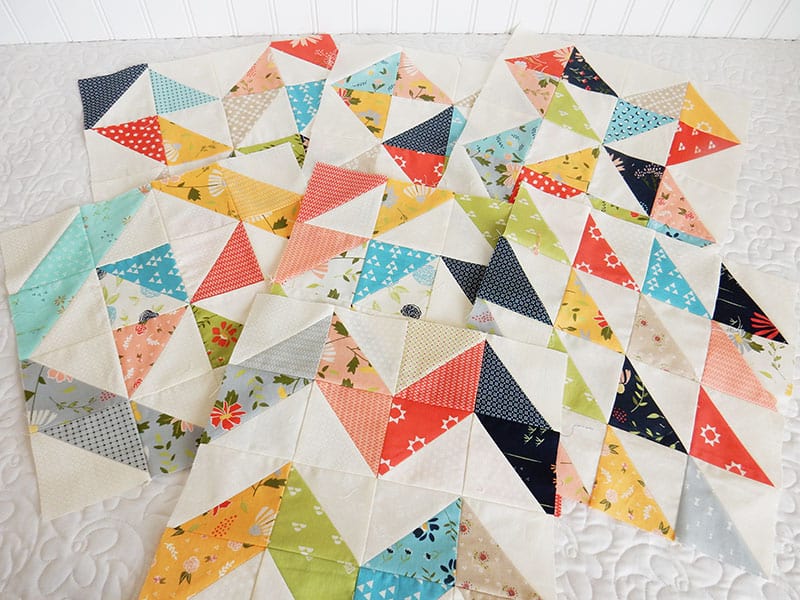 I had pre-made lots of half-square triangles earlier in the year, but this month I had to make a few extras to put in the mix. I'm super excited because I'll be able to use our next fabric collection in the April blocks, and I've already got a pile of half-square triangles from that collection ready to go!
For the scrappy version of my blocks I went really random with the first block, but I used color pairs in the second block. I love them both.
With the red and green version blocks, though, I kept the colors more unified in both versions. I love the secondary pattern in the first block, and I love the way the second block turned out as well.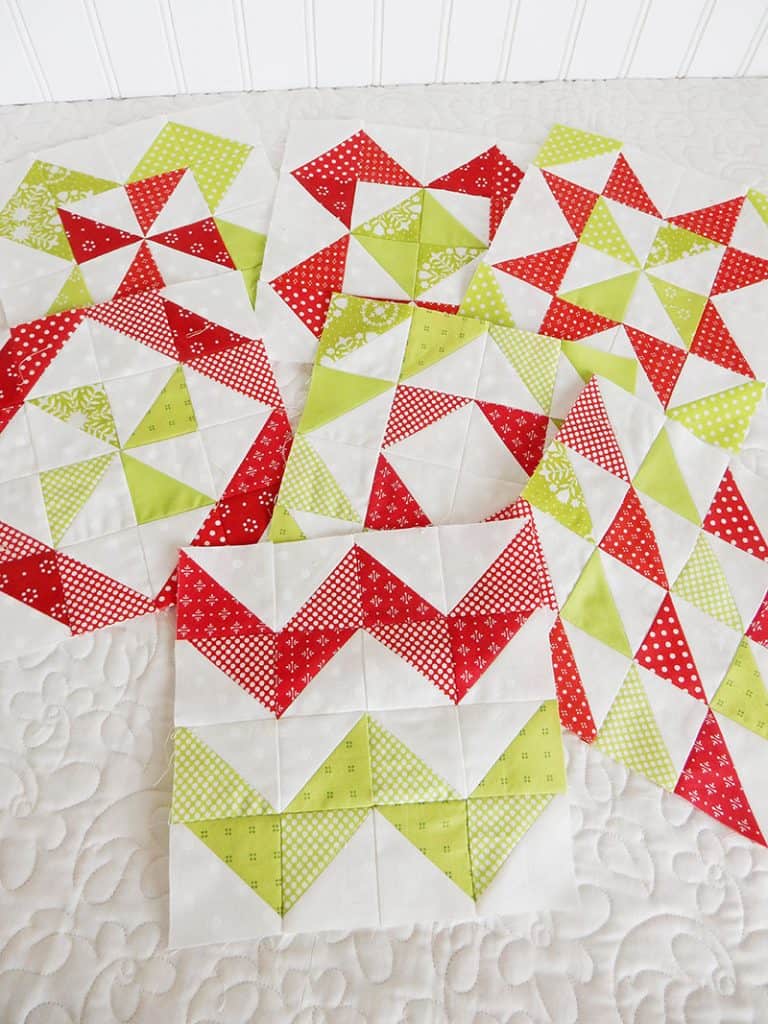 We are really starting to get a little collection of blocks! Seven finished…with 18 more to go! I have a super fun setting idea that I hope to get ready to share with you next month. Hopefully the end of March and beginning of April will be a little more relaxed.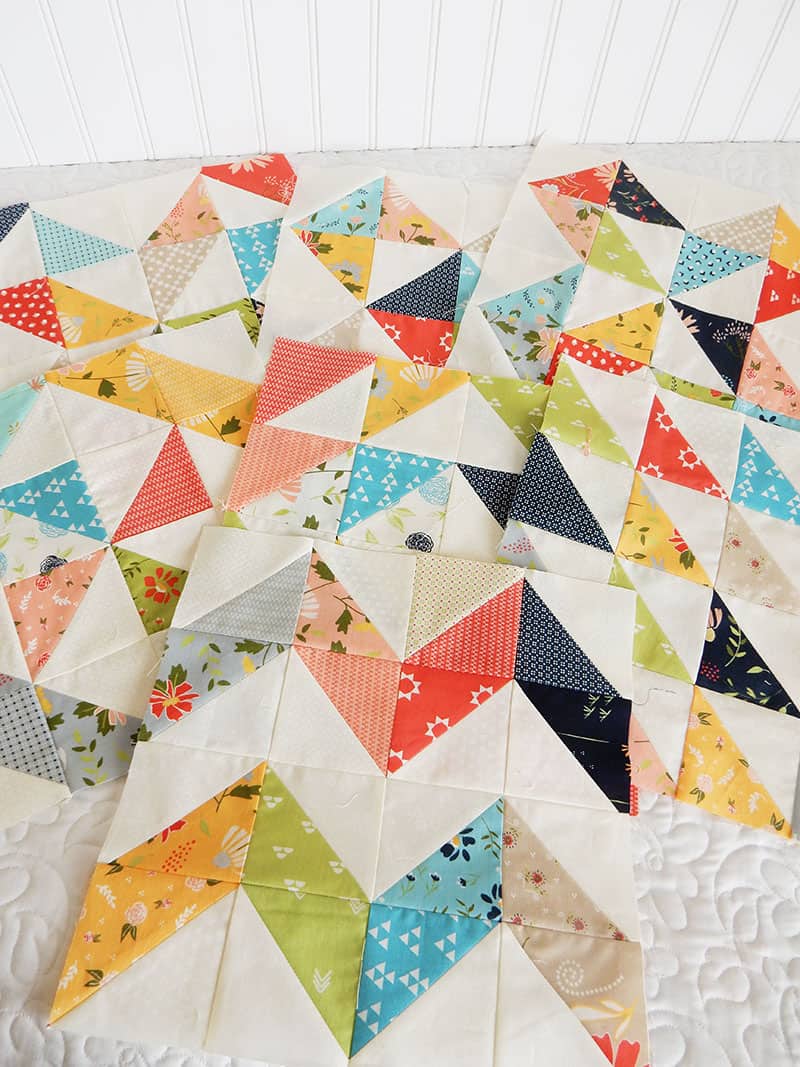 2019 Block of the Month | March Links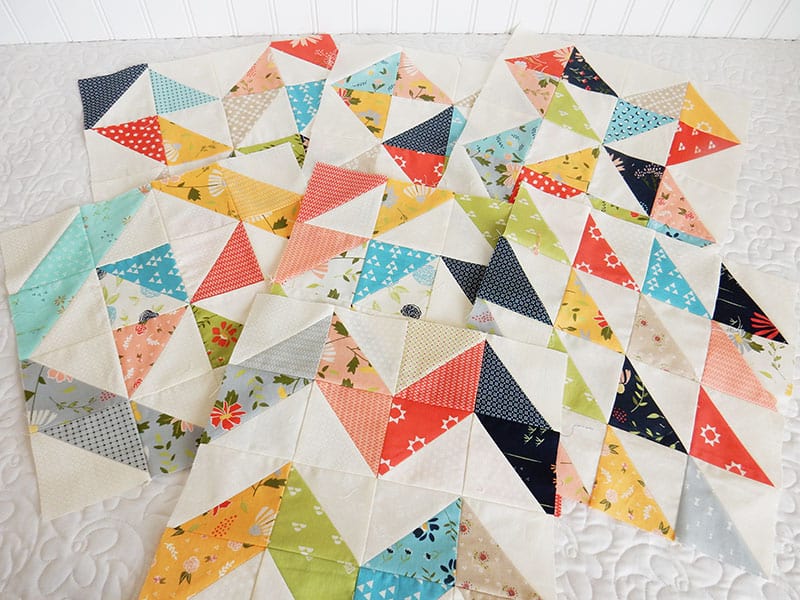 It's really been fun to see these blocks start showing up on social media. The quilts are going to be beautiful…every one! Happy quilting, and thanks so much for stopping by. I've got some really fun things to share over the next week or so! Stay tuned!