Hello and happy Monday! I just returned home late last evening from International Quilt Market Fall 2019 in Houston, Texas and am inspired and excited to share many things with you this week! Today's post will be just a quick sampling, and I'll share more detailed posts soon.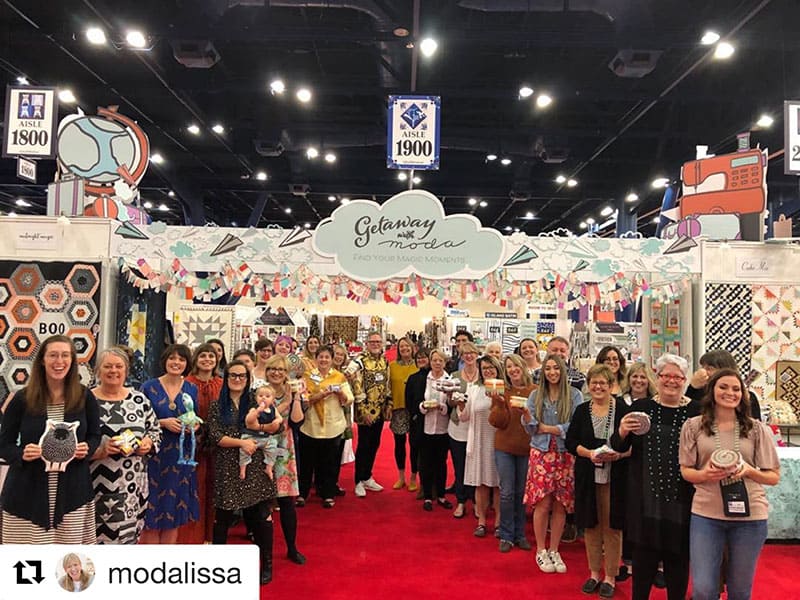 International Quilt Market Fall 2019
The theme for the Moda booth this year was "Getaway with Moda." Our company dinner also had a travel theme which I thought was so appropriate. Aren't sewing and quilting a wonderful way to escape just a little bit, dream, and create for those we love?! Anyway, I just love this photo of all of us who were able to attend this fall's market. So much talent in this photo! (Photo from the Instagram account of Moda Lissa).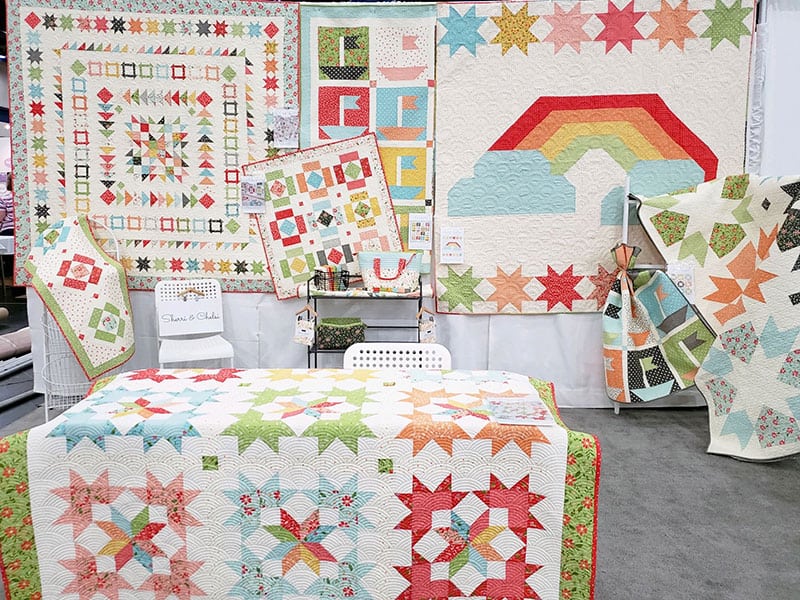 Booth Set-Up
We arrived in Houston late in the afternoon on Thursday, and our first task Friday morning was to set up our booth. This photo doesn't actually show everything in our booth…I had a couple of my quilts on a ladder near the front of our booth that don't show, and we hadn't yet decorated with our pre-cuts. But we were happy with the space and enjoyed spending a few days there.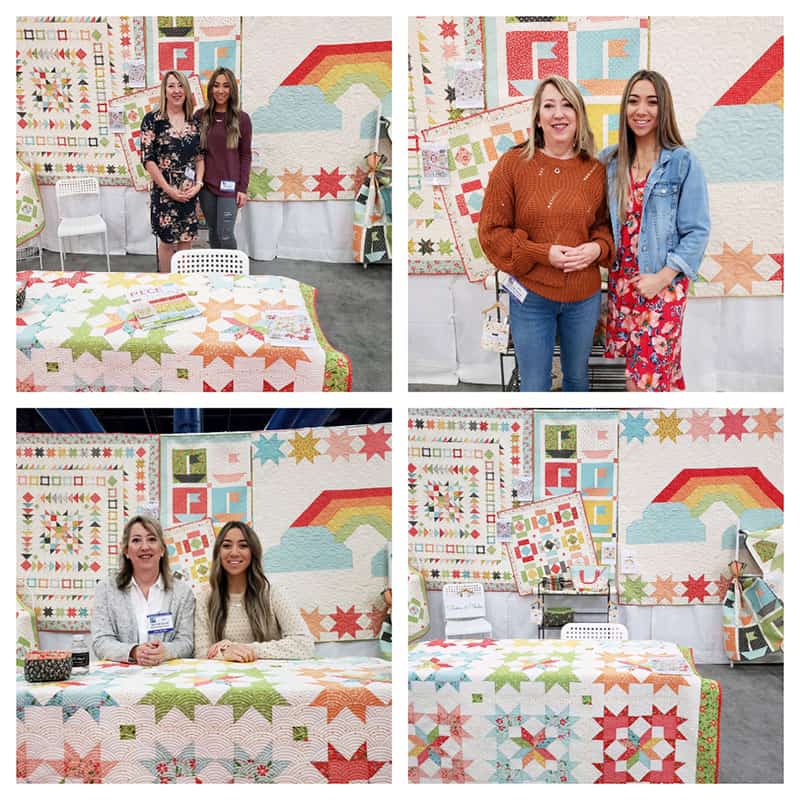 Booth Photos Days 1-3
We try to take a team picture each morning when we arrive at the show. Market is always so busy, and so the best chance to get photos is before the show opens for the day!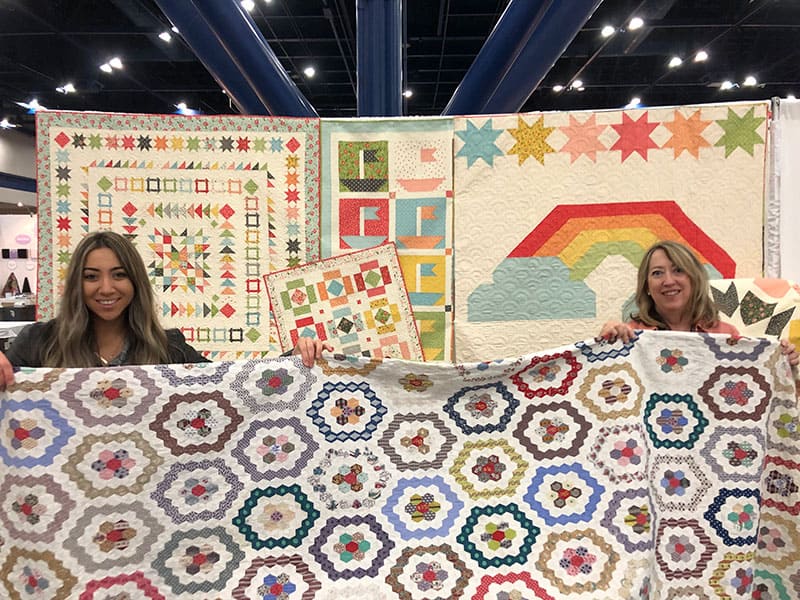 A Favorite Quilt…
I fell head over heels in love with this quilt on our first day of set up. Moda designer Christopher Wilson-Tate of the Antique Quilt Company in the U.K. had his booth right across from ours, and so we got to ooh and ahh over some lovely antique quilts he brought along!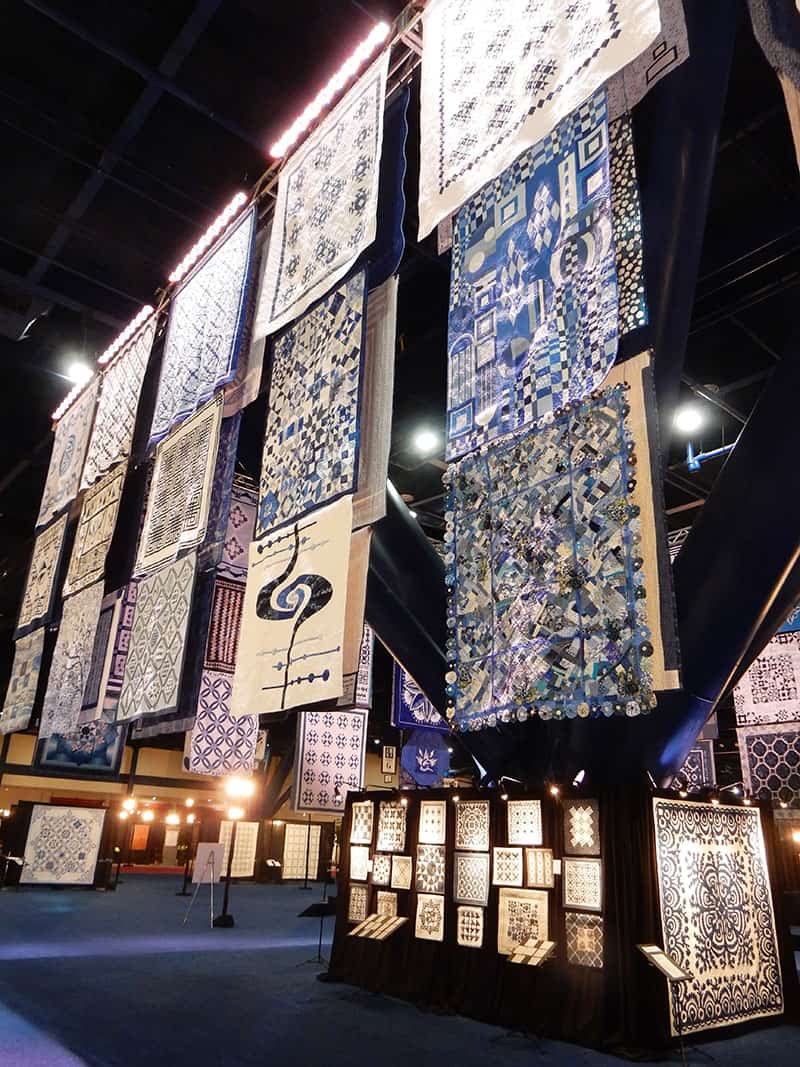 Quilt Festival Sapphire Celebration
One extra special treat at fall market is the fact that we can view the incredible collections and displays for the Fall Quilt Festival. This year there is a special exhibit of blue and white quilts, the Quilt Festival Sapphire Celebration that is absolutely stunning. I'll be sharing more about this later this week. In the meantime, there is some lovely blue and white inspiration on this post from earlier this month.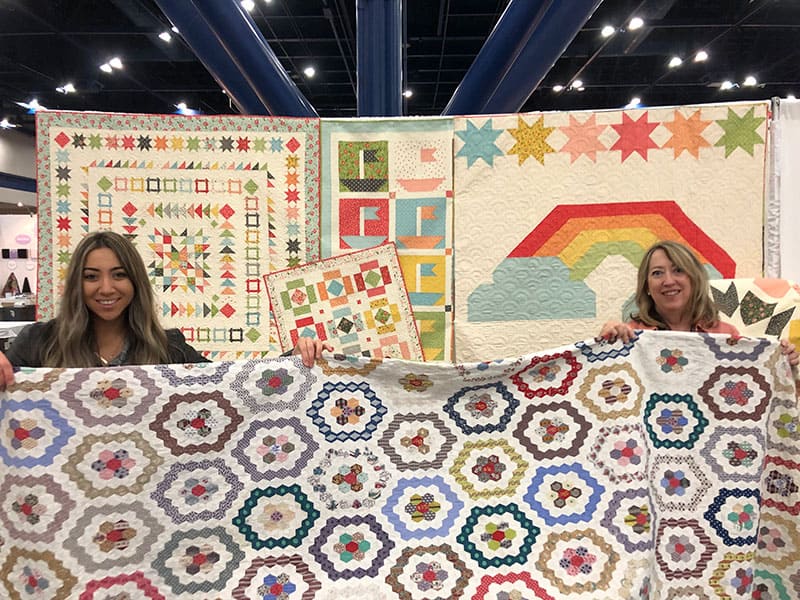 More Soon…
I hope you've enjoyed this preview post of International Quilt Market Fall 2019. I'll have several more posts with lots of inspiration coming soon. Happy quilting, and thanks so much for stopping by!
Have you been to the International Quilt Market before? Share in a comment below!