Hello, friends! I'm super excited to share Moda Blockheads 4 Block 22 with you today. Today's Star Patch block is my own contribution for the sew along. I've got the direct pattern link here on the blog with tips, tricks, and a few more fun things to share with you today.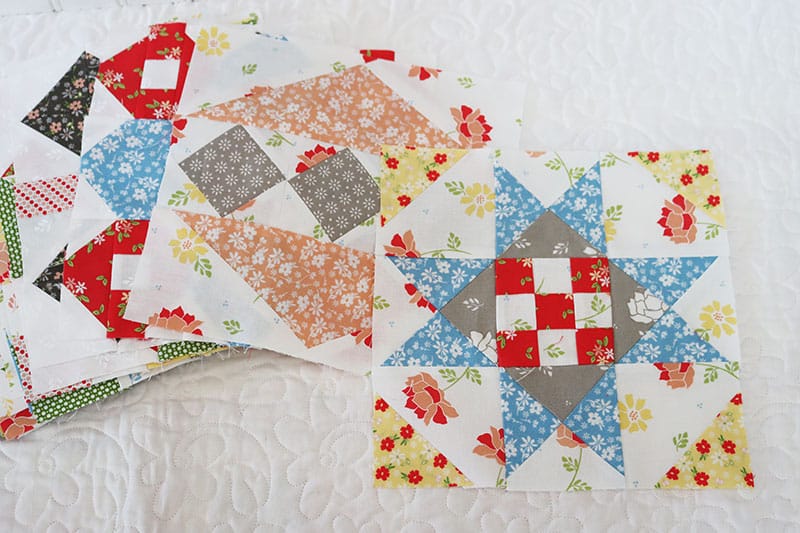 Moda Blockheads 4 Block 22
Block 22 Pattern Link + Tips
I do love Ohio Star blocks. And I especially love them with this shading so that there is a contrast square in a square fabric (the grey above). I also thought it would be fun to combine this classic block with another of my favorites–the nine-patch center. Finally, I love contrasting corners in blocks–they allow for so many fun secondary patterns in quilts. Here is everything you need for this week's block:
First, go here, or click the button below for the free pattern PDF.
I used strip piecing for the 9-patch centers. Cut 1 ½″ x 4 ½″ strips for the large block and 1 ½″ x 2 ½″ strips for the small blocks to give you leeway when cutting.
Cut the B, C, and D squares at 4 ½″ x 4 ½″ so that you can trim those quarter square triangle units down to the perfect size. This makes it so much easier!
Finally, use the Simple Mini Folded Corners Ruler for adding the G squares to the A squares.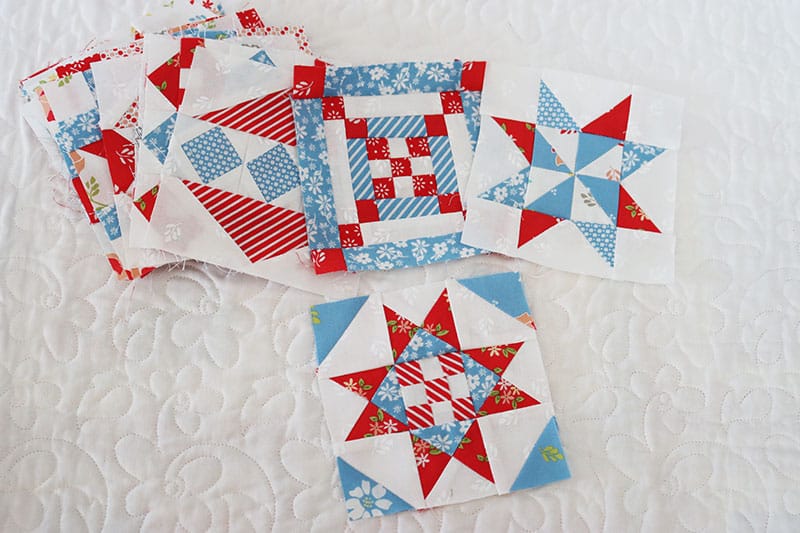 Moda Blockheads 4 Sew Along Information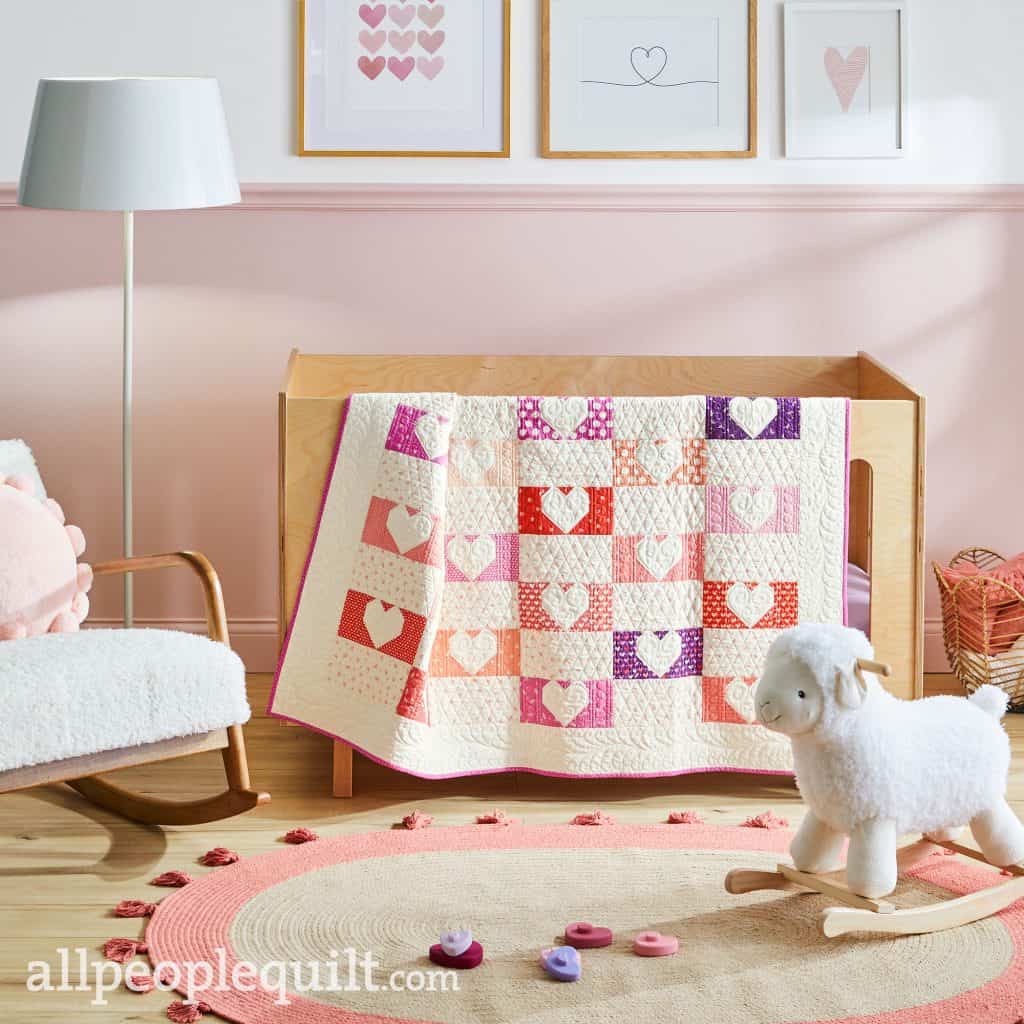 A New Pattern + Free Log Cabin Block Pattern + YouTube
I have a new pattern in the shop for my Love Letters quilt (pictured above in our Sincerely Yours fabrics). This fun lap quilt was originally published in American Patchwork & Quilting and is now available in my shop in PDF and paper. Find the Love Letters pattern here. You might also be interested in the free 18″ Log Cabin block pattern I shared on this post. Finally, if you're not already following us on our YouTube channel, you can find the A Quilting Life YouTube channel here.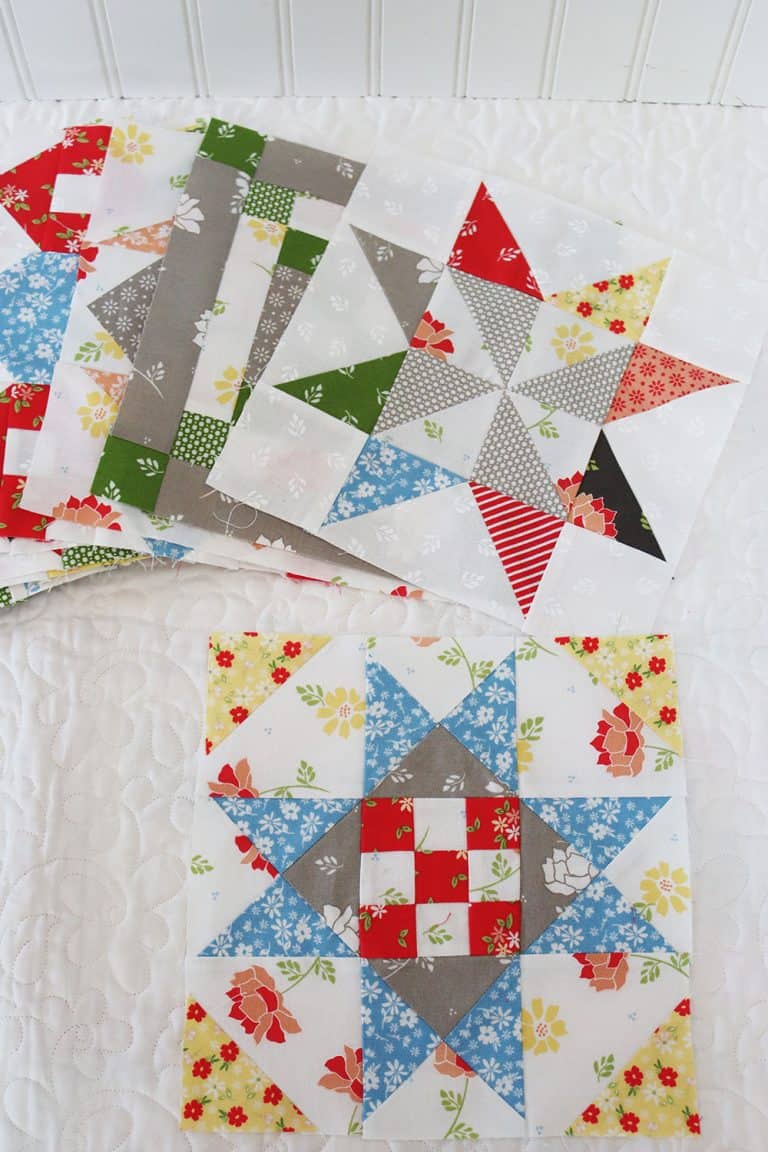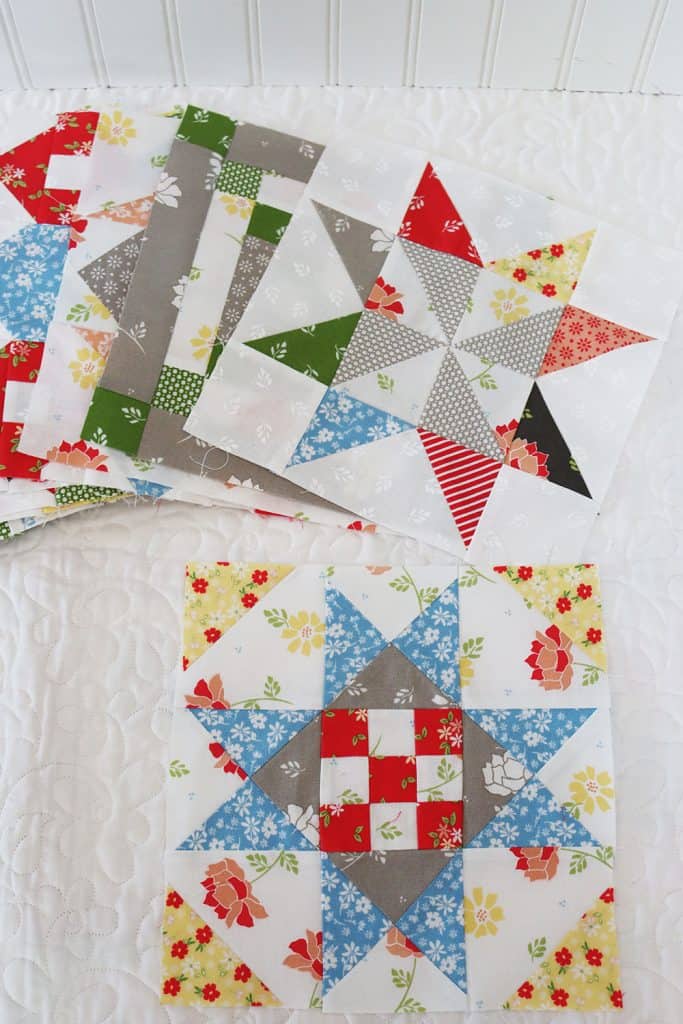 Happy quilting!