Hello friends, and happy Thursday! I'm super excited to share information and a video today previewing the projects from our Home for the Holidays Quilt Book. While we don't have our actual projects back home just yet, we thought it would be fun to flip through the pages of the book together and talk about all of the projects in a video. We have lots of the beautiful photos from the book included in the video as well. Additionally, our books have actually arrived more than a month early, so you'll be able to get them sooner than the June 1st date we first shared. Finally, keep reading to find out about a fun sew along with the book beginning in the fall.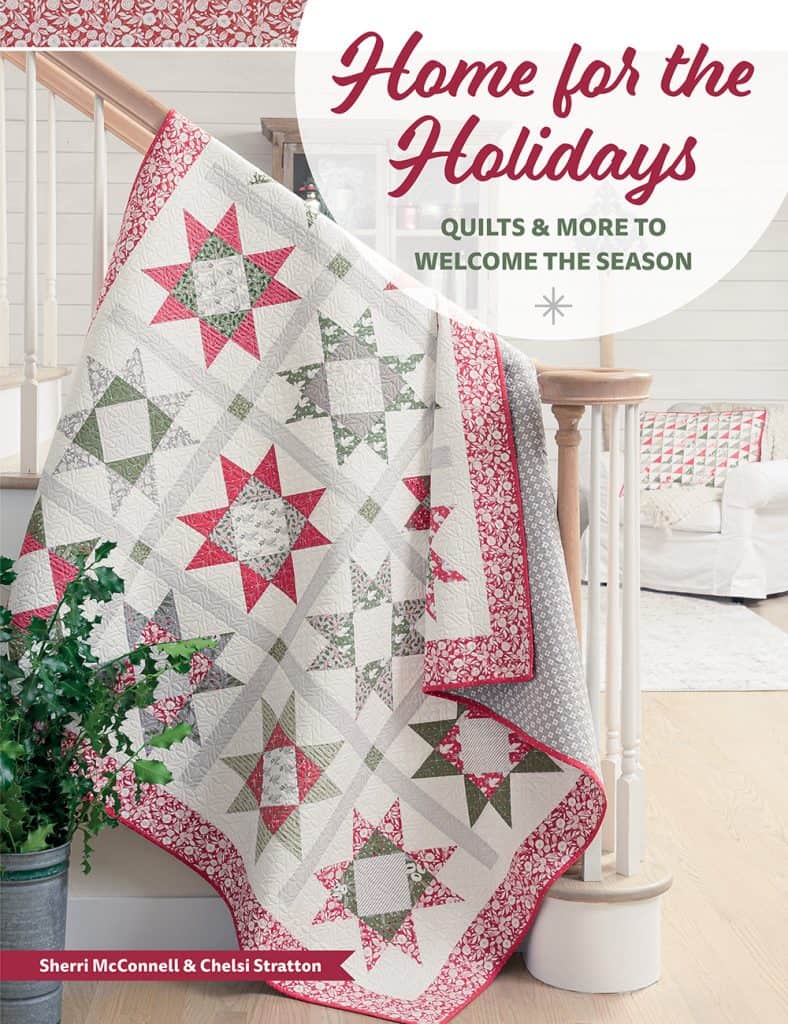 Home for the Holidays Quilt Book
Home for the Holidays Video
Watch our Home for the Holidays Video presentation above, or go here to watch it on our YouTube channel. In the video Chelsi and I share thoughts on each of the projects included. We also talk about some of the other features of the book.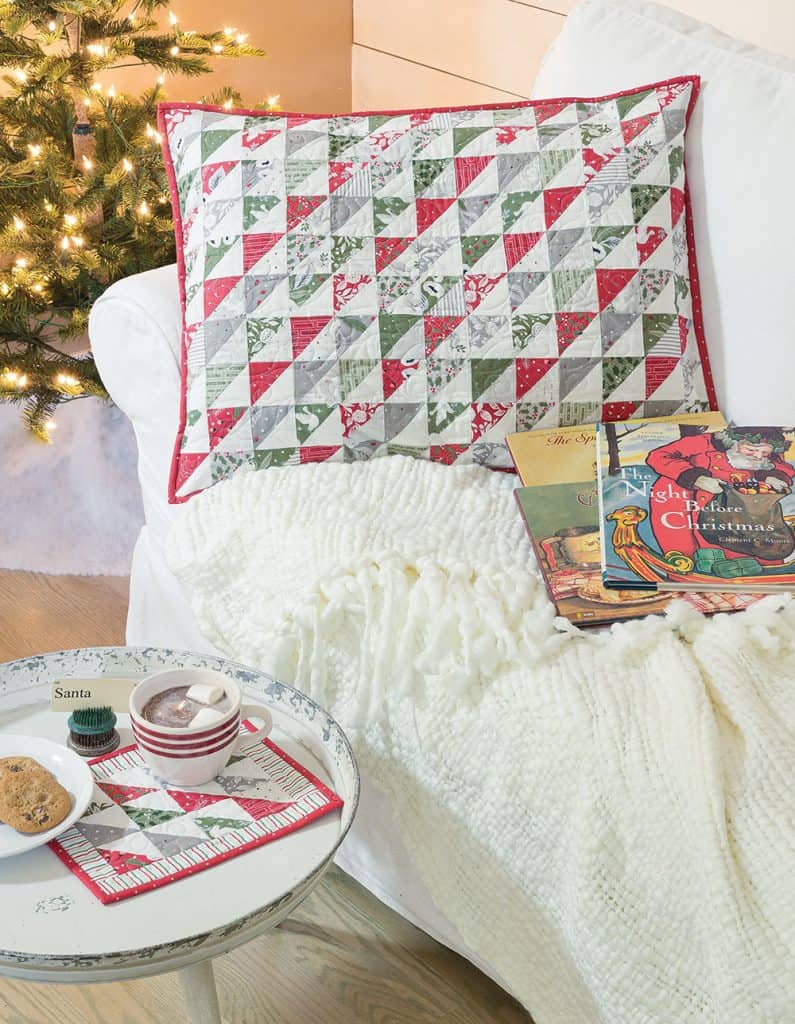 Where to Find Home for the Holidays
We unexpectedly received our copies of Home for the Holidays just two days ago! You can get autographed copies in my shop, and the book is also available for order on Amazon: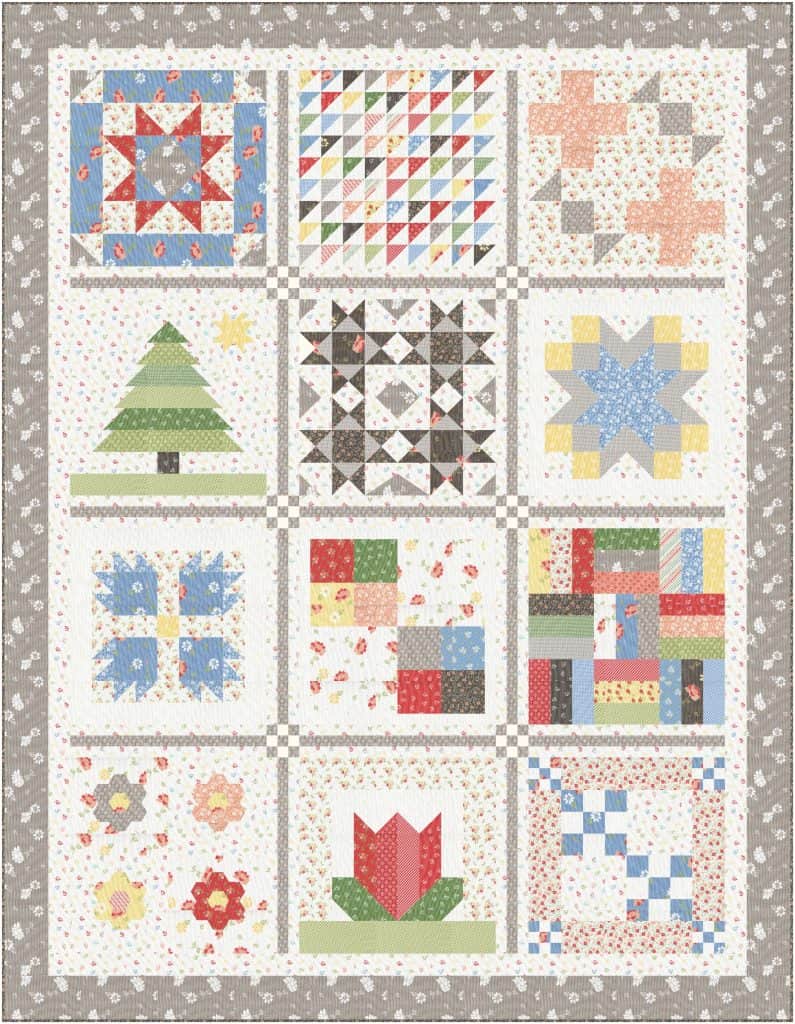 Home for the Holidays Sew Along
We are really excited to share that we will be sharing a fun weekly sew along with this book beginning next September. Our Home for the Holidays Sampler is a quilt you'll want to add to your must-make list. You'll need the book to sew along, and we'll also have videos and a free PDF download to go along with each block. I'll be sewing along using our Emma collection (kits will be available when it gets closer to the sew along start date), and Chelsi will be using just the reds and greens from Emma to make a Christmas version. We can't wait to share more about this soon!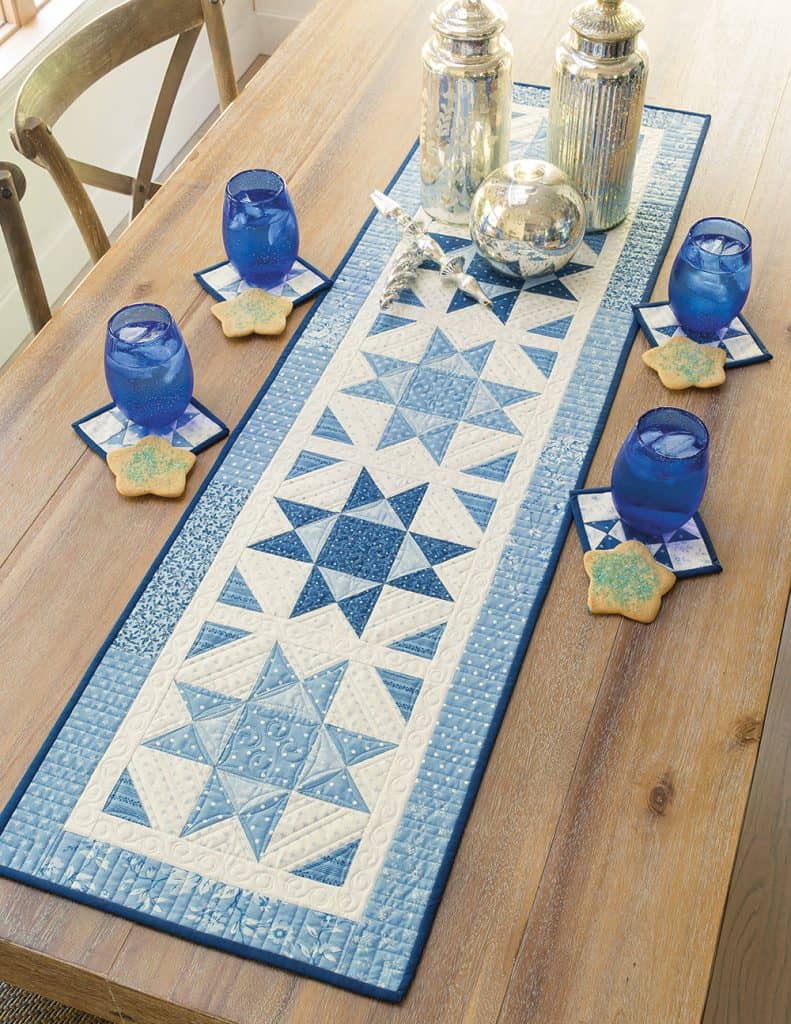 Thanks so much for stopping by to learn about our new Home for the Holidays quilt book. Happy quilting!