Hello and happy Tuesday! Today I'm excited to share my Granny Squared quilt in our Summer Sweet fabrics that appears in the April 2020 issue of American Patchwork & Quilting. The magazine will officially appear on newsstands on February 7th; however, my copy arrived in the mail last Friday! I had a lot of fun piecing this quilt last fall for the magazine and absolutely love how it turned out in these fabrics.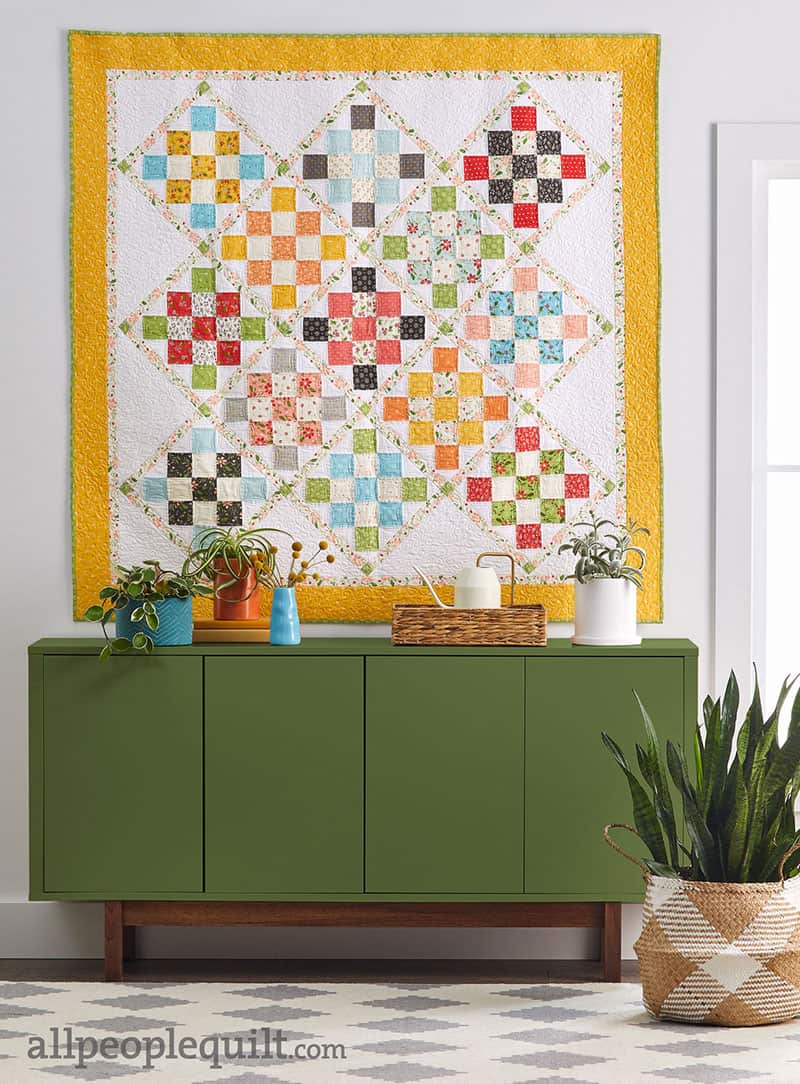 Granny Squared Quilt in Summer Sweet Fabrics
The Granny Squared quilt can be made with a Layer Cake and extra fabrics for background, sashing, posts, borders, and binding and finishes at approximately 59 ½″ x 59 ½″. I can hardly wait for this one to arrive home as it's going to be beautiful for spring decorating…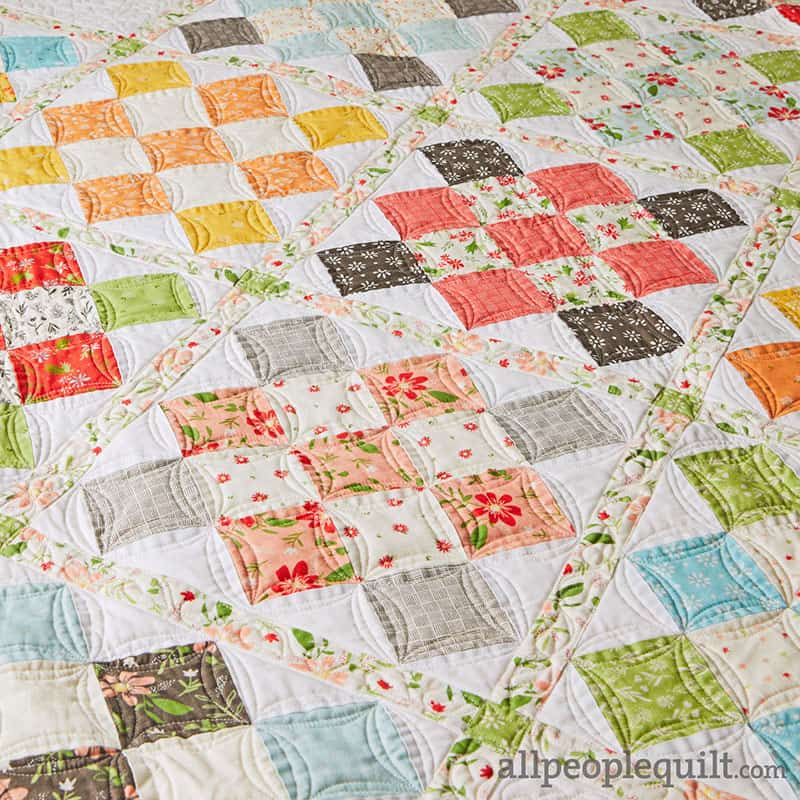 Granny Squared Quilt–Quilting Details
My Granny Squared quilt was custom quilted by my friend Val Krueger who did an absolutely lovely job with it! She did the curved quilting inside the squares and outside of them and also quilted lovely leaf designs in the sashing and border. I love that there is the beautiful photo above of the close up of her quilting included in the magazine.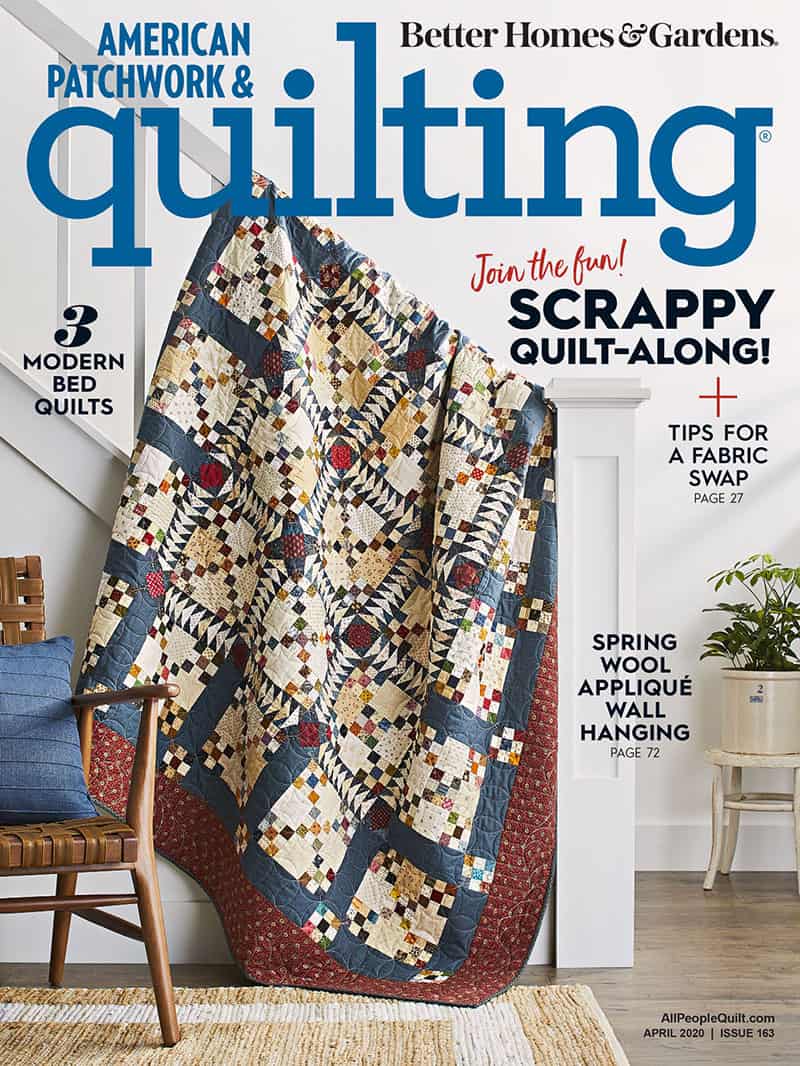 American Patchwork & Quilting April 2020
Here is a photo of the cover of the issue the Granny Squared quilt appears in. There are lots of other fun quilts included as well, including the gorgeous scrappy quilt on the cover. There is also a short article with some fun organizing supplies and ideas–something I'm always looking for.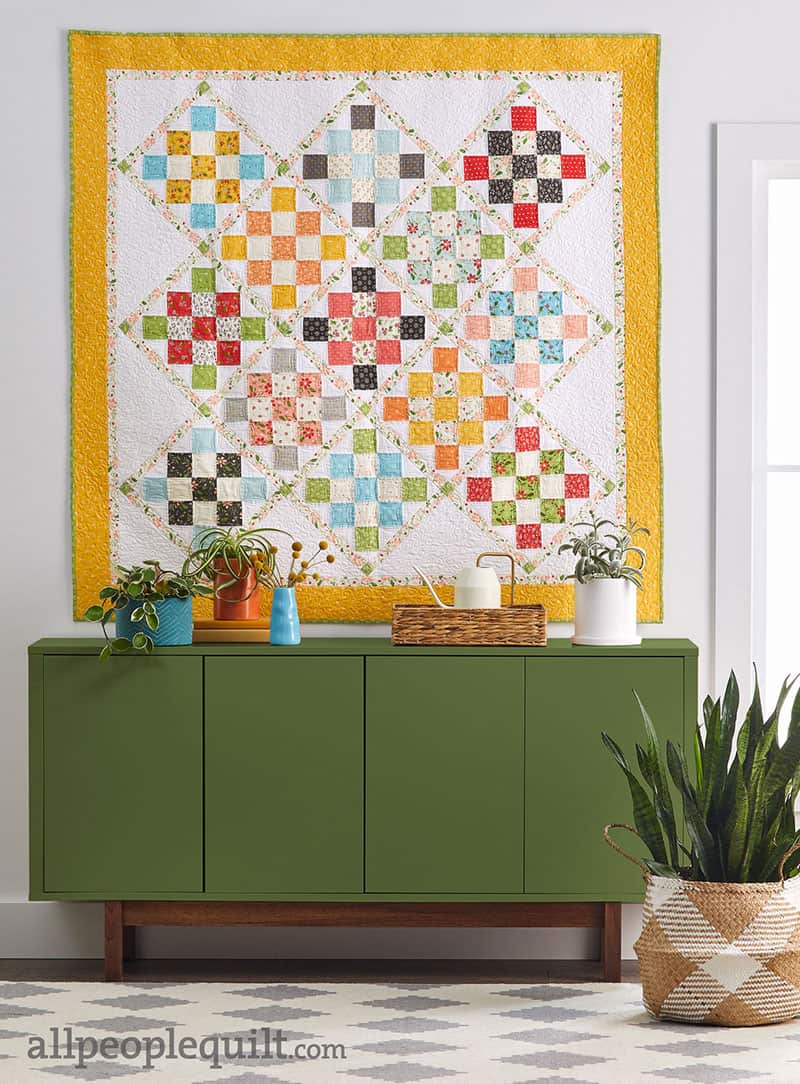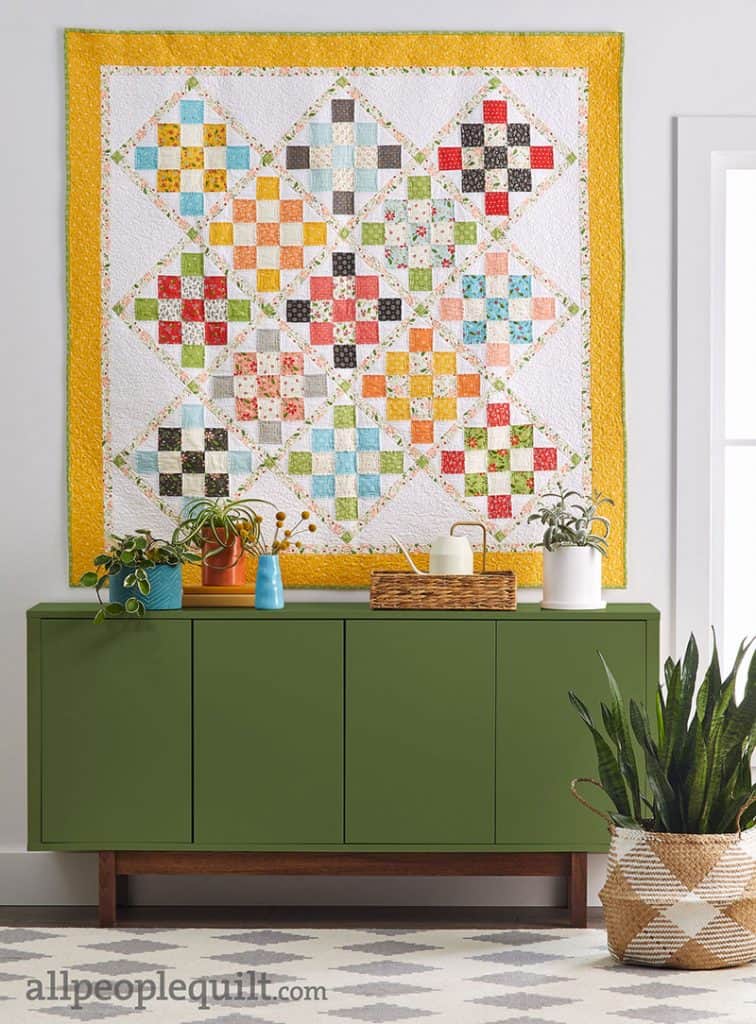 Granny Squared Quilt Kit
I feel like I say this all of the time, but I so love seeing the professional photography of the quilts in quilting magazines and books. Just looking at the styled photos is one of my favorite things about quilting books and magazines! And…I have a limited amount of fabric kits to make the Granny Squared Quilt in our Summer Sweet fabrics. You'll need to pick up a copy of the magazine, but you can find kits with all of the fabrics for the quilt top and binding (no backing/batting included) here.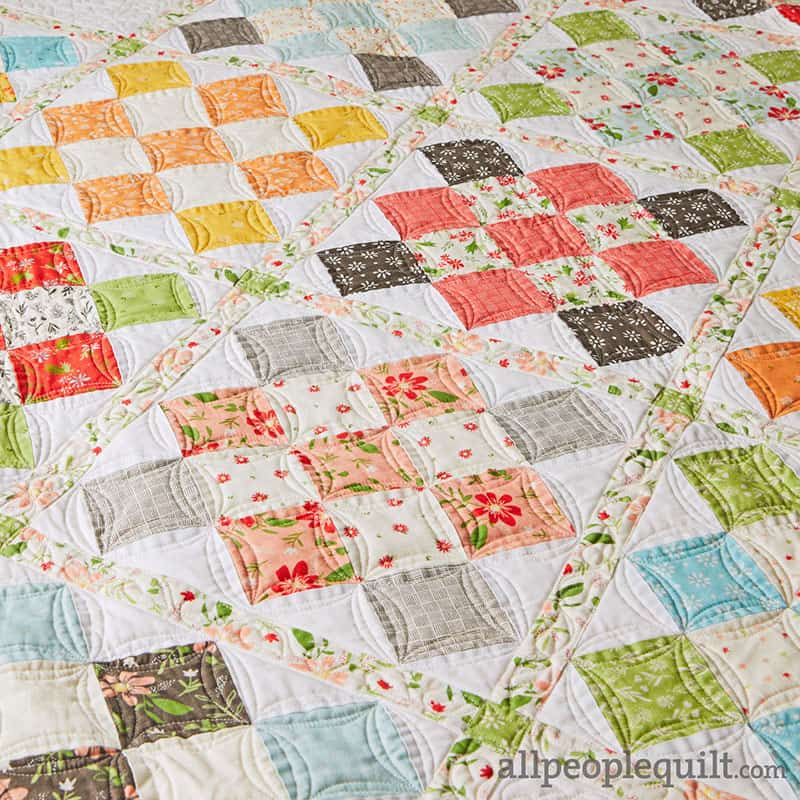 Thank you so much for stopping by to read about my Granny Squared Quilt in Summer Sweet fabrics appearing in the April 2020 issue of American Patchwork & Quilting. I'll be back tomorrow for Block Heads 3 day. Happy quilting!