Hello and happy Monday! Today I'm sharing my Quilting Life Block of the Month 2020 | February blocks. And guess what…I have a surprise for you! I'm now offering the block patterns in three different sizes. A friend made the January block in a 6″ size, and it turned out so cute I just had to add this size to this year's mix! I've updated the January pattern to include the 6″ size as well.
Quilting Life Block of the Month 2020 | February
This month's free PDF block pattern features 6″, 12″ and 18″ finished sizes. I used four different fabrics for each of my 6″ and 12″ blocks (I still need to make my 18″ block which I'm doing in blues and creams). This month's block is a mix of half-square triangles and solid squares and goes together quickly.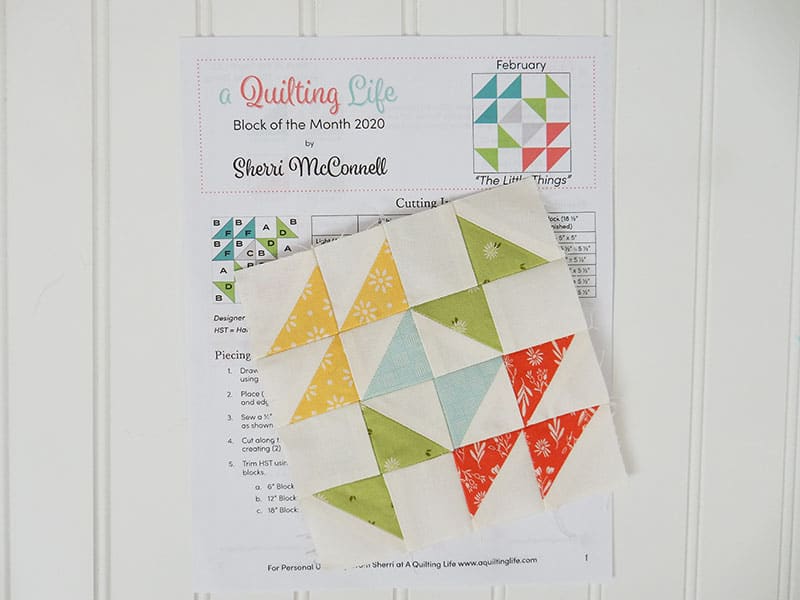 The 6″ Finished February Block
I really hadn't made any 6″ finished blocks for a little while, so this was a lot of fun to make. I guess I forgot how much I really do like sewing this size block! Here are the fabrics I used (all fabrics are from our Summer Sweet collection):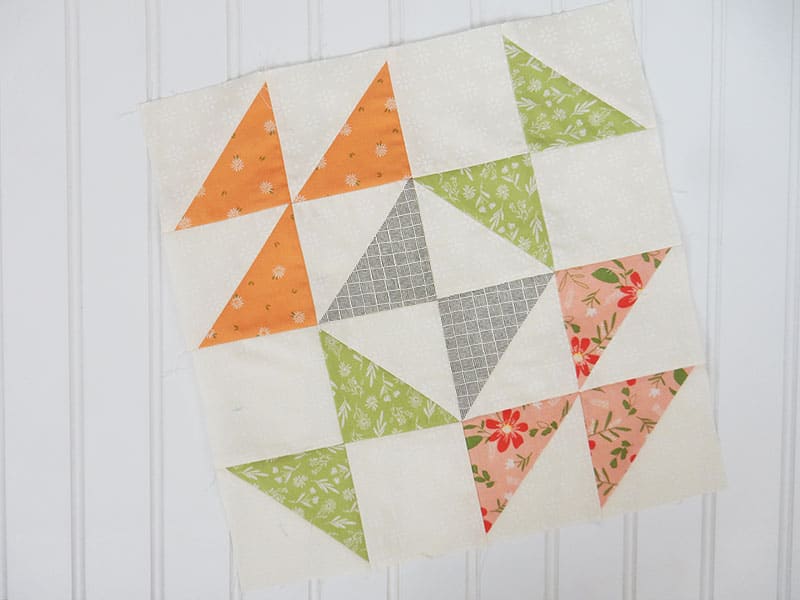 The 12″ Finished February Block
Here are the Summer Sweet fabrics used in this block: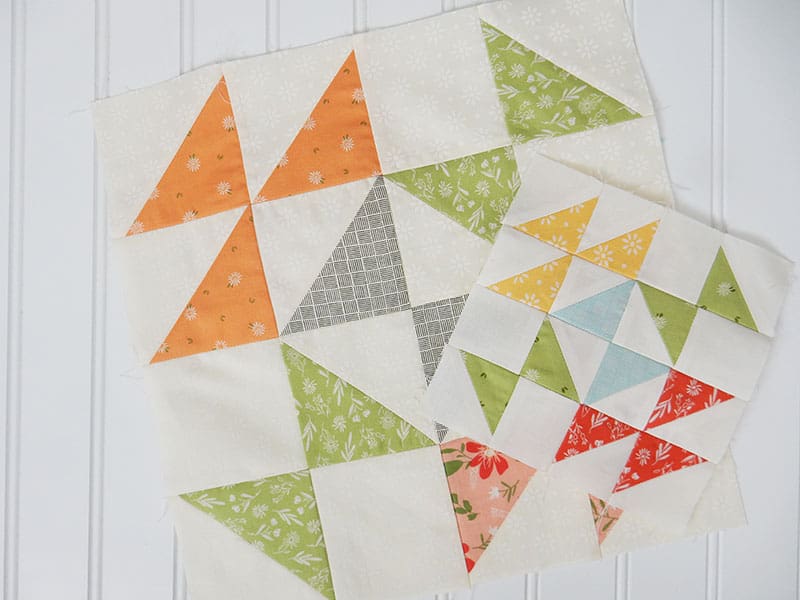 Quilting Life Block of the Month 2020 Details
There isn't anything you need to do to join in. The block PDF's are free and will be posted during the first week of each month here on the blog. Be sure to drop by each month for the PDF. I'm going to try to post new blocks on the first Monday of each month.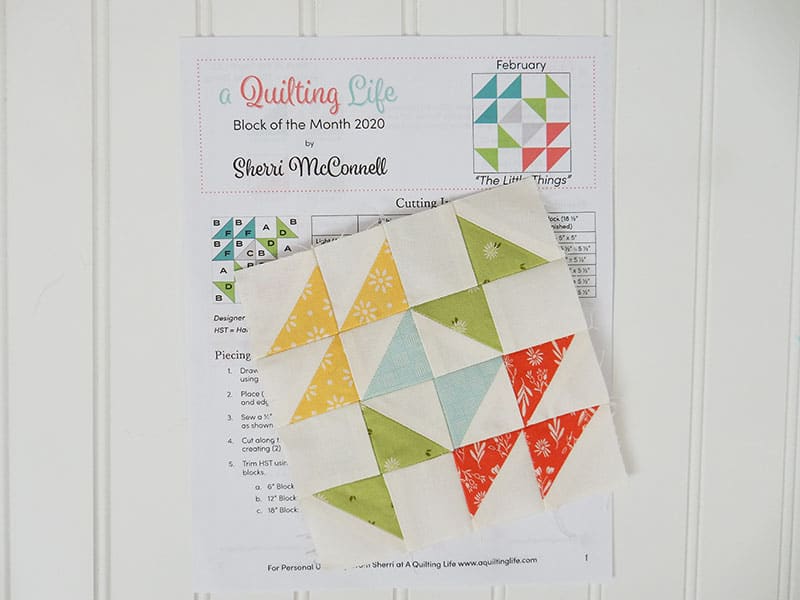 Tips for the February Blocks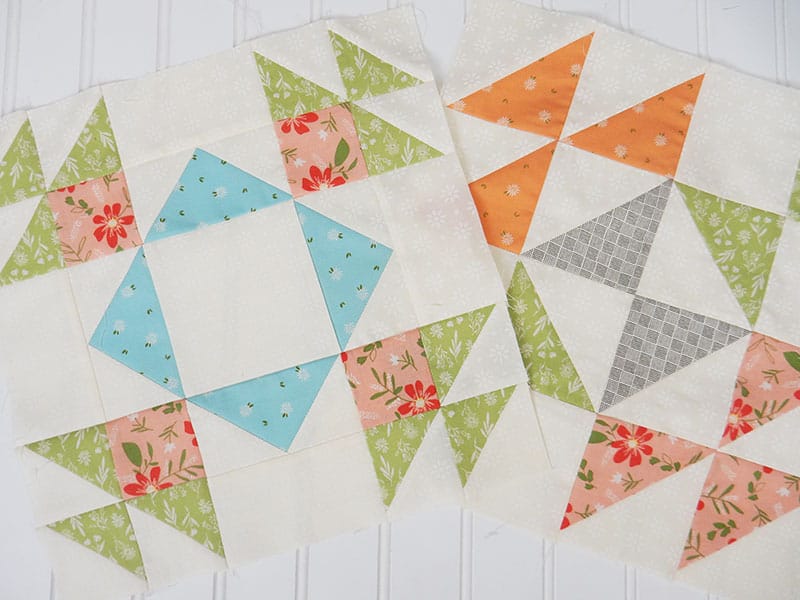 How to Get the Free PDF Block Patterns
A Couple More Things…
I'm still working on getting the Block of the Month landing page set up. I'm planning to have it ready to go by the time I post the March blocks. Also, last month's post does include my preliminary yardage requirements; however, I'll firm that up as soon as I finish up my blocks.
Thanks so much for stopping by for the Quilting Life Block of the Month 2020 | February blocks. Happy quilting!