Hello, friends! I'm excited to formally introduce the first of my new Emma designs: The Country Home Quilt Pattern. This quilt is one of my favorites, and I'm happy to let you know that it will also be available as a Moda Boxed kit (including the pattern) in the fall (more information on that below). Also, I couldn't stop at just making the quilt. While sewing I realized the blocks were a terrific size for using in a fun bench pillow. So, I have that to share with you today as well.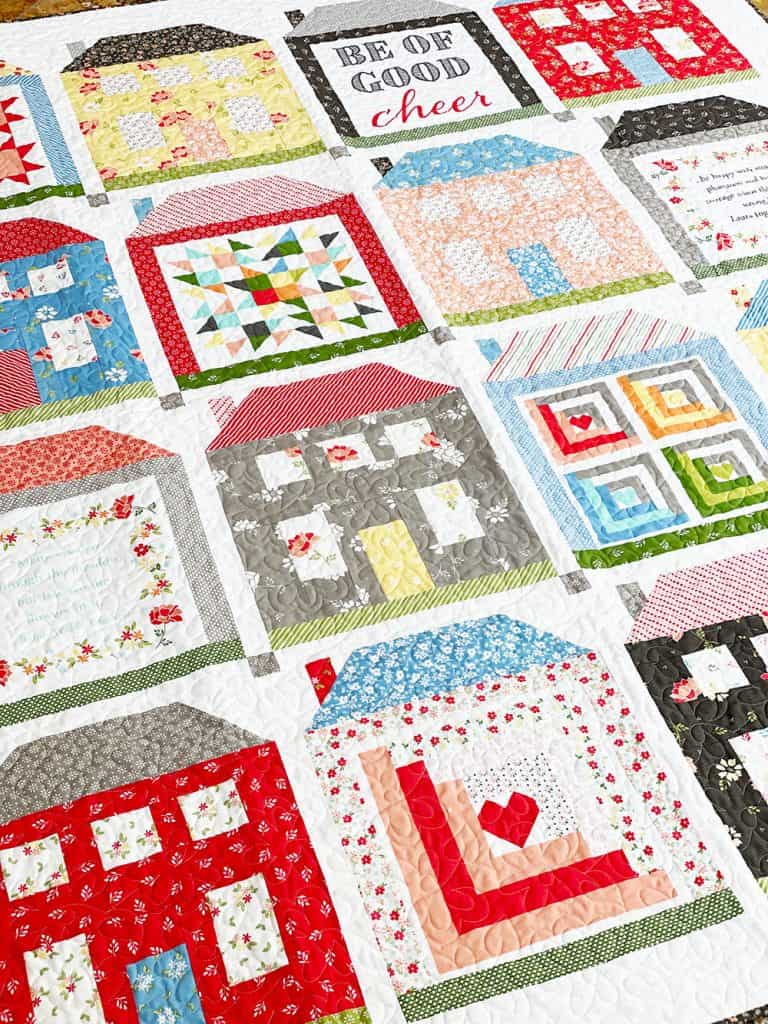 Country Home Quilt Details
The Country Home Quilt finishes at 57″ x 67″ and is written to use 33 fat eighths and one Emma panel with eight images.
You can also make this quilt using fat quarters (you would only need 17 fat quarters and the panel.
The quilt can also be made without the panel–just get extra fat eighths/fat quarters and make all of the houses using the pieced house instructions.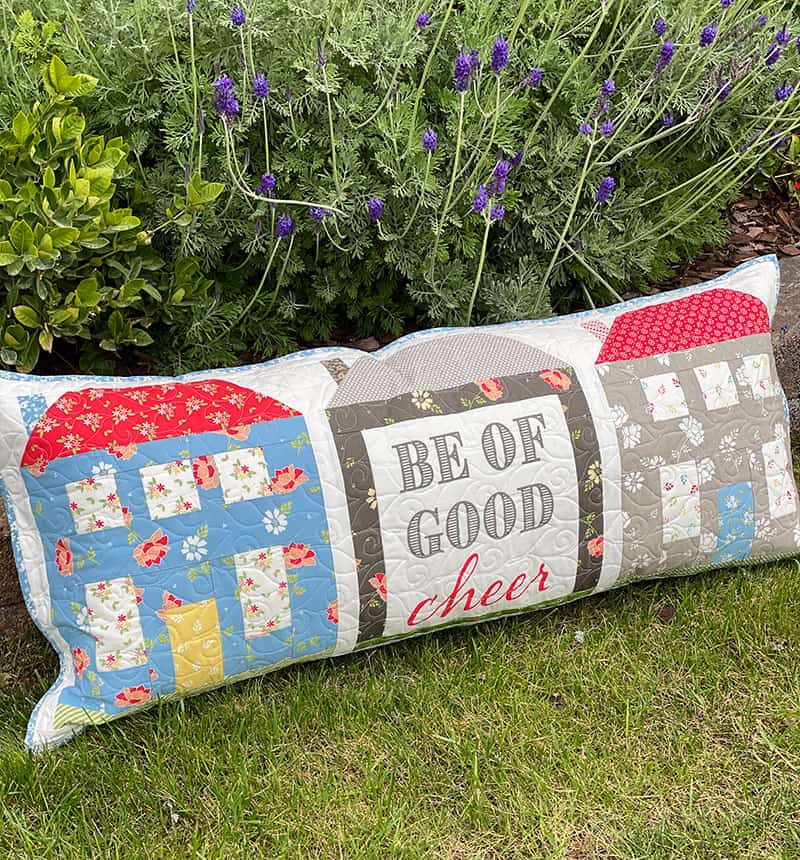 Country Home Bench Pillow
I had so much fun making the Country Home Bench pillow with two pieced house blocks and one panel house block. Of course, it would also be darling with just three house blocks. And you can use any of the eight different panel images for the panel house block. You could even make all three houses with panels…or make two panel houses with a pieced house in the center. I used sashing cut at 1 ½″ wide between my houses and also on the top or bottom. You could leave the top and bottom and right and left sashing pieces out if you want the pillow to fit more snugly. I used this pillow form from Amazon for my pillow.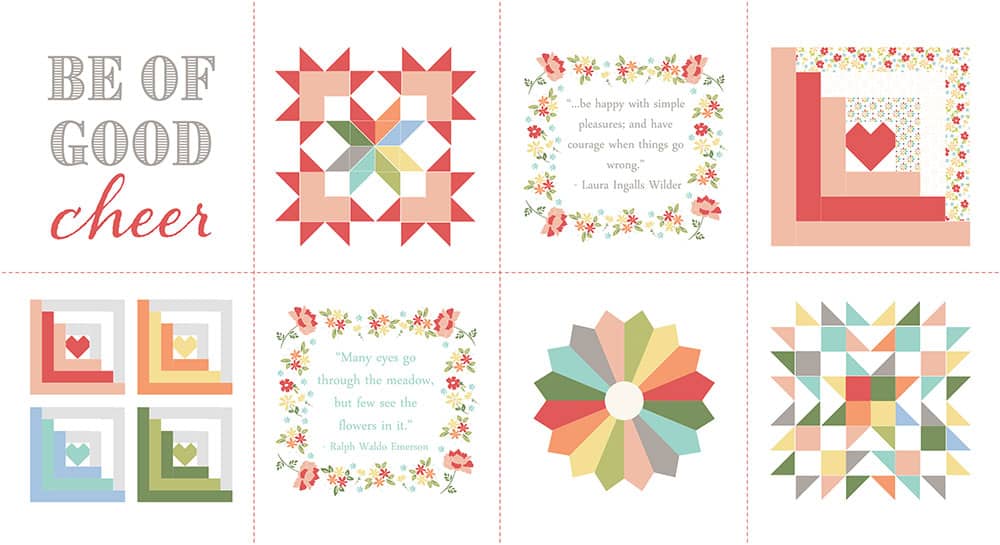 Country Home Quilt + Pillow Video
Watch the Country Home Quilt + Pillow Video above or go here to watch it on our YouTube channel. In the video you'll be able to see both the quilt and pillow close up. In addition, I also share how I cut the panel images to use them in this quilt and other projects.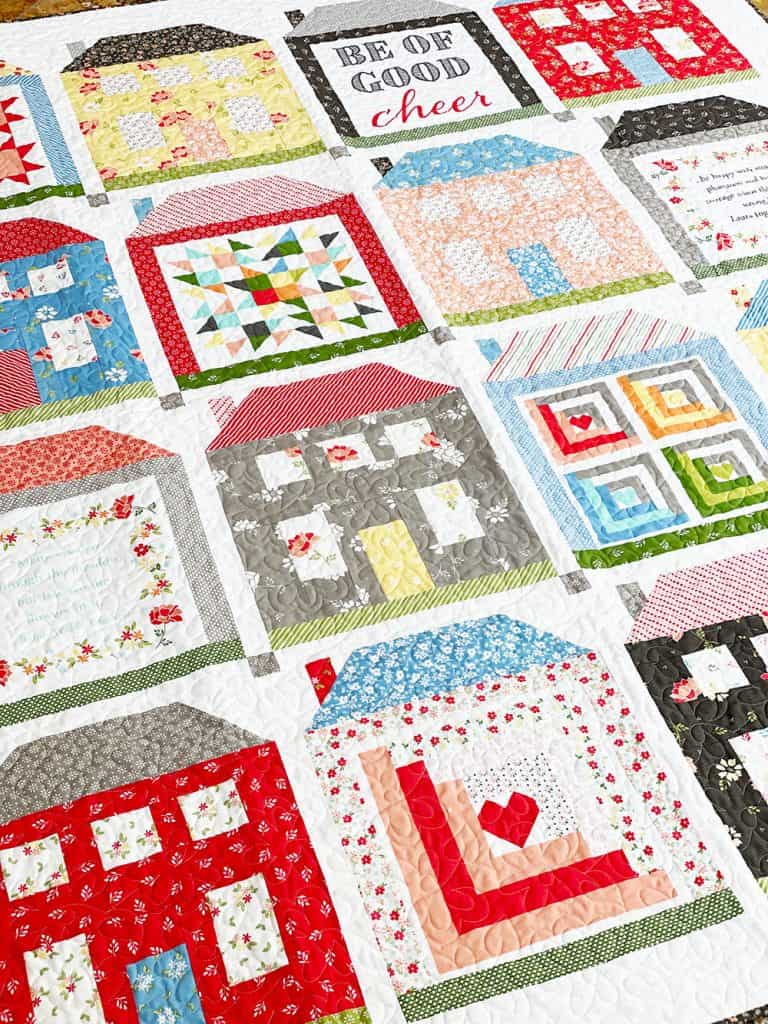 Country Home Pattern + Emma Paper Patterns Bundle + Quilt Kit Pre-Order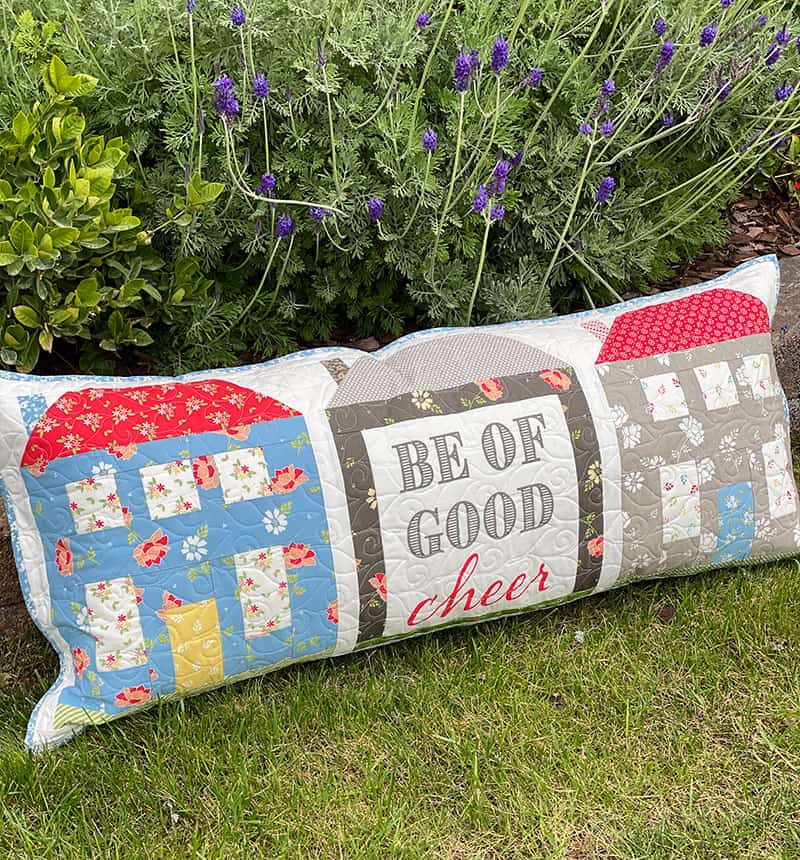 Country Home Boxed Kits
There will be Moda Boxed kits available for the Country Home quilt which will include the pattern and all of the needed fabrics (except for backing and batting). If you are interested in ordering one, please contact your favorite shop now and request that they order. I also have kits available for pre-order (US shipping only). Please send me an email to get on the list, and I'll contact you with details.
I hope you'll love the Country Home Quilt Pattern as much as I do. I'll be back soon to share my other three quilts along with some additional projects I've made with the Emma collection. Happy quilting!