Hello, and happy Wednesday! I know I say this every Wednesday, but I really love our Block Heads 3 post days. Today I'm sharing Moda Block Heads 3 Block 25 which is a fun modern flowers and leaves block by Robin Pickens. Read on for my tips and tricks, to watch this week's short block video, and for an e-book giveaway.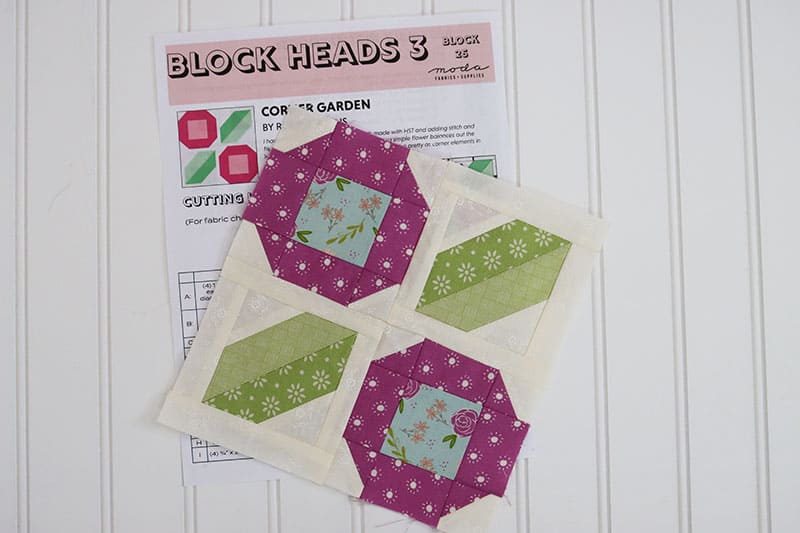 Block Heads 3 Block 25
I absolutely loved this week's fun block by Robin Pickens. It was fun to put together, and I had a lot of fun using fabrics from both Balboa and our Summer Sweet collections.
Block 25 Video
Watch this week's block video above or go here to watch it on my YouTube channel.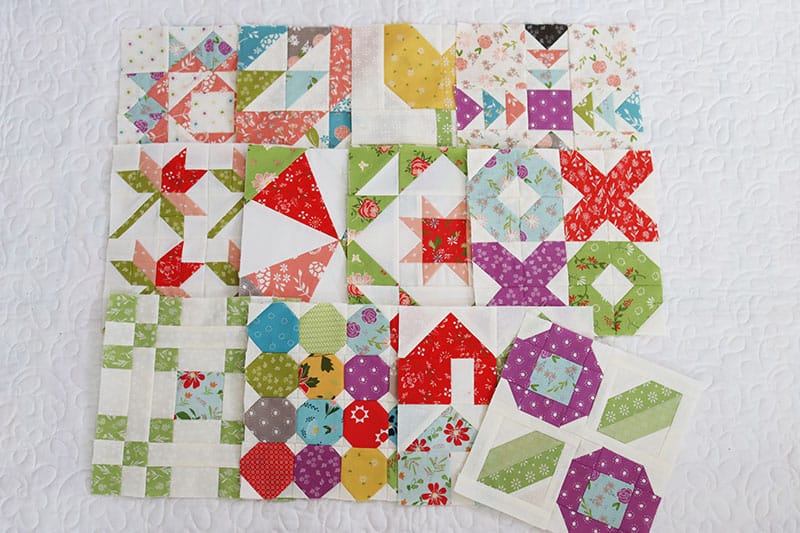 Block 25 Tips and Tricks
Here are a few tips for this week's block. I walk through these ideas in the block video.
Measure carefully and sew using an accurate ¼″ seam. There are lots of pieces in each section.
Use your favorite method for the half square triangle units: triangle paper or sizing up and trimming to the correct size.
The Mini Simple Folded Corners ruler saves time and is an accurate way to piece the leaf sections.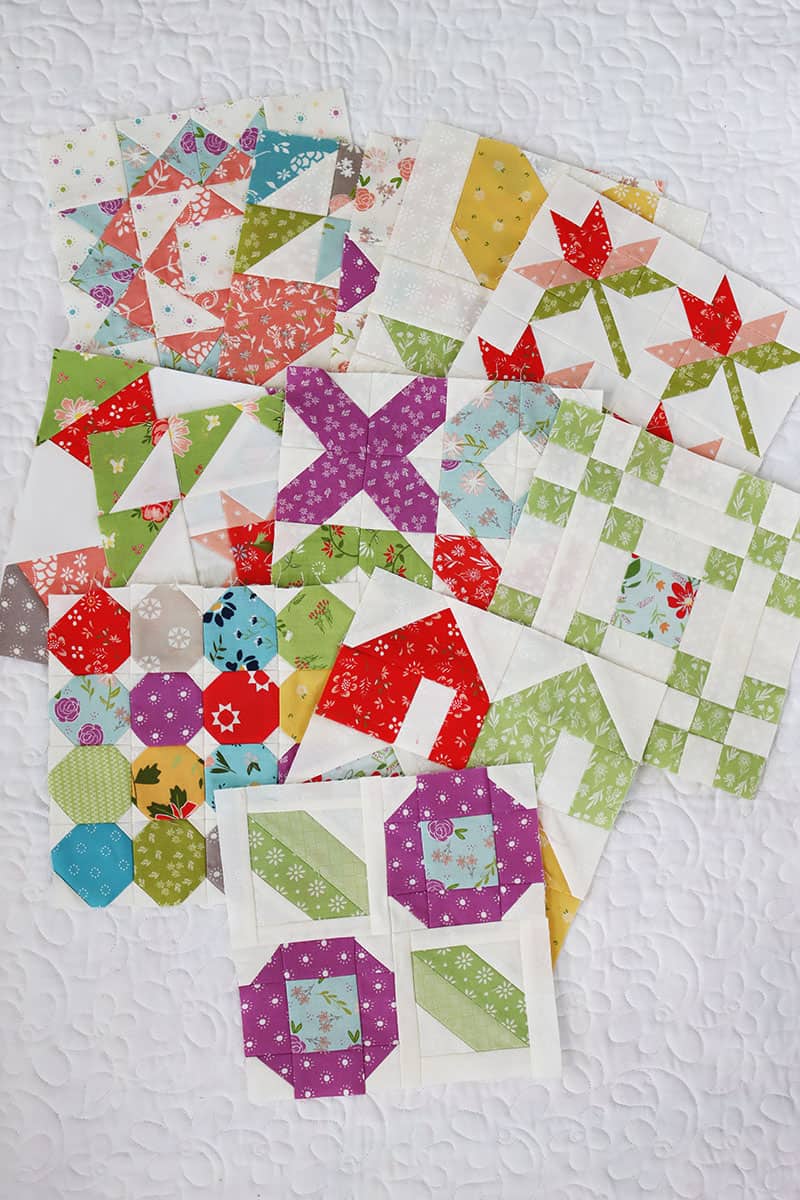 Block 25 Links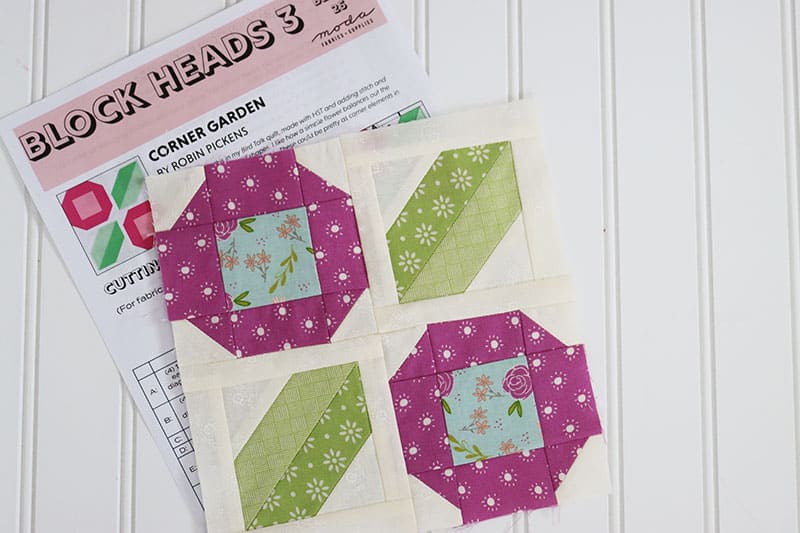 Moda Block Heads 3 Designers
Something Fun this Week – A Giveaway
As a longtime member (since 2008) of the wonderful on-line quilting
community I know first hand about receiving so much from so many who are willing to share their ideas and their knowledge about this art we all
love! And with that spirit of grateful receiving and giving back, each
Moda Block Heads designer is offering an E-book giveaway this week. (Thank you so much to Martingale & Company and Moda Fabrics for facilitating this)!
There are a variety of Moda All-Stars books included in the giveaway (ten
in all). Be sure to stop by the following Block Heads 3 designer spaces this week to enter (some may be offering their giveaways on Instagram or Facebook). The charity that received sale proceeds from the books is included in the list below as well.
All In A Row – No Kid Hungry – Corey Yoder
Scraps Made Simple – Alzheimer's Association – Sherri McConnell & Lissa Alexander
Mini Marvels – Texas Rite Scottish Hospital – Betsy Chutchian
All In A Row Again – Give Kids the World – Stacy Iest Hsu
Lucky Charm Quilts – Alex's Lemonade Stand – Brigitte Heitland
Merry Makers – Marine Toys For Tots – Lisa Bongean & Joanna Figueroa
Mini Charm Quilts – Lutheran Church Charities K-9 Comfort Dogs – Jen Kingwell & Jan Patek
On A Roll – School on Wheels – Janet Clare
Mix It Up – Feeding America – Laurie Simpson
Two, Four, Six, Eight – Special Olympics – Vanessa Goertzen
To enter my giveaway for an E-Book copy of Scraps Made Simple just leave a comment on this post mentioning your favorite gift to give. The giveaway will be open through Friday.
Happy quilting, and thanks so much for stopping by!