Hello, and happy Thursday! Today is the first day in the Fat Quarter Shop Jelly Snowflake Mystery Quilt Along! I'll be sharing Block One with you today…but first some details if you are just joining in.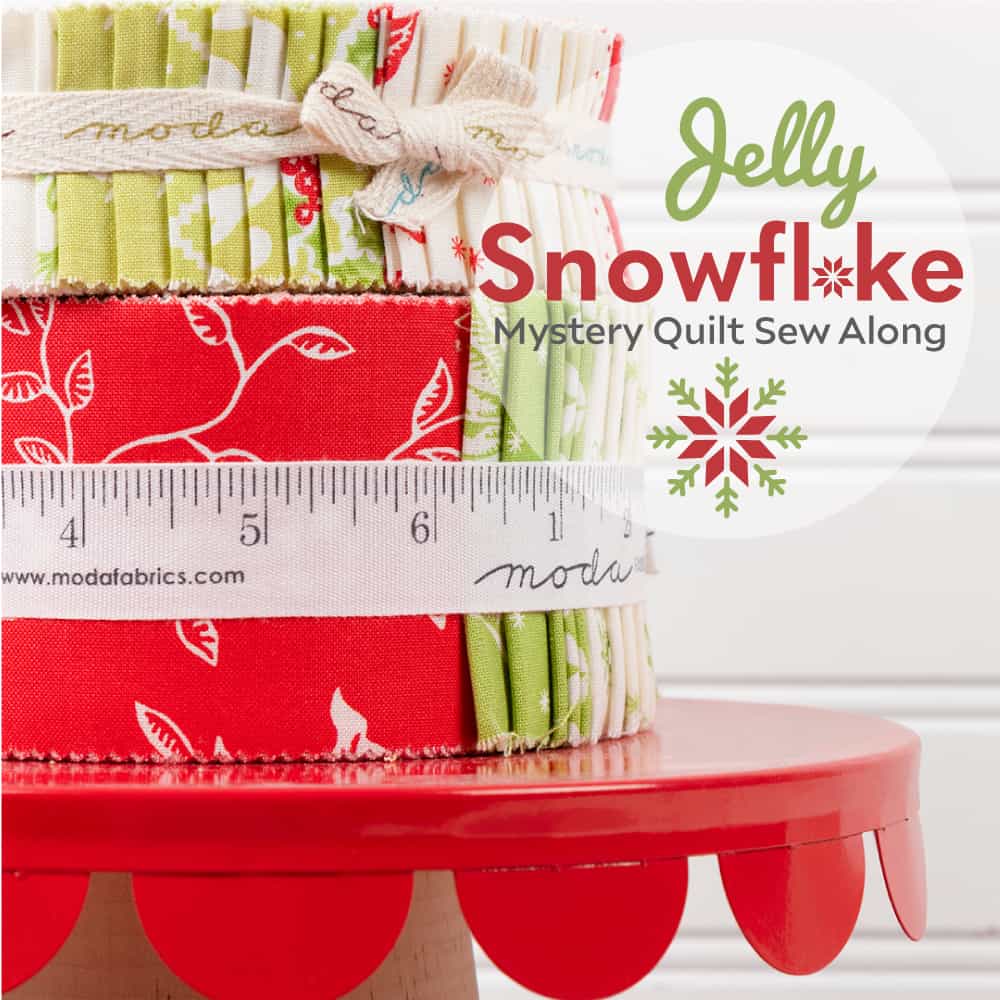 Jelly Snowflake Mystery Quilt
The Jelly Snowflake Mystery Quilt Along brought to you by Fat Quarter Shop is a free quilt pattern and video series that will post each Thursday during the month of July. Make each weeks blocks and have a fun quilt ready for the holidays by the end of the month (quilt finishes at 50 ½″ x 50 ½″). The detailed videos will show you how to make each block and are especially helpful if you are a new quilter. (I first posted about this fun quilt along here).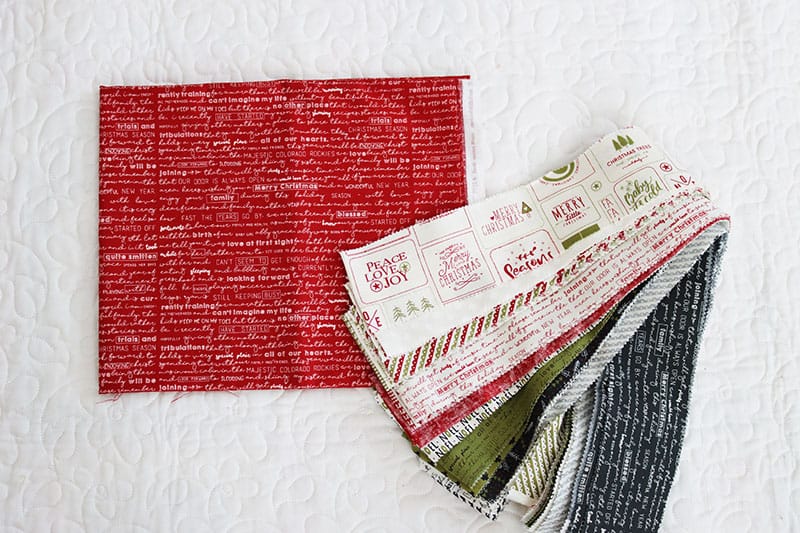 Jelly Snowflake Fabric Requirements
All you need to get started is a Jelly Roll (or at least 14 strips 2 ½″ x WOF), and 2 ½ yards of background. The quilt will require ⅝ yard of binding and 3 ⅜ yard of backing. You can download the fabric requirements PDF here. The Fat Quarter Shop version of this quilt uses Christmas Figs II, and I am using The Christmas Card by Sweetwater. I can't wait to see what our other bloggers are sewing with! Use your scraps or find Christmas Jelly Rolls here.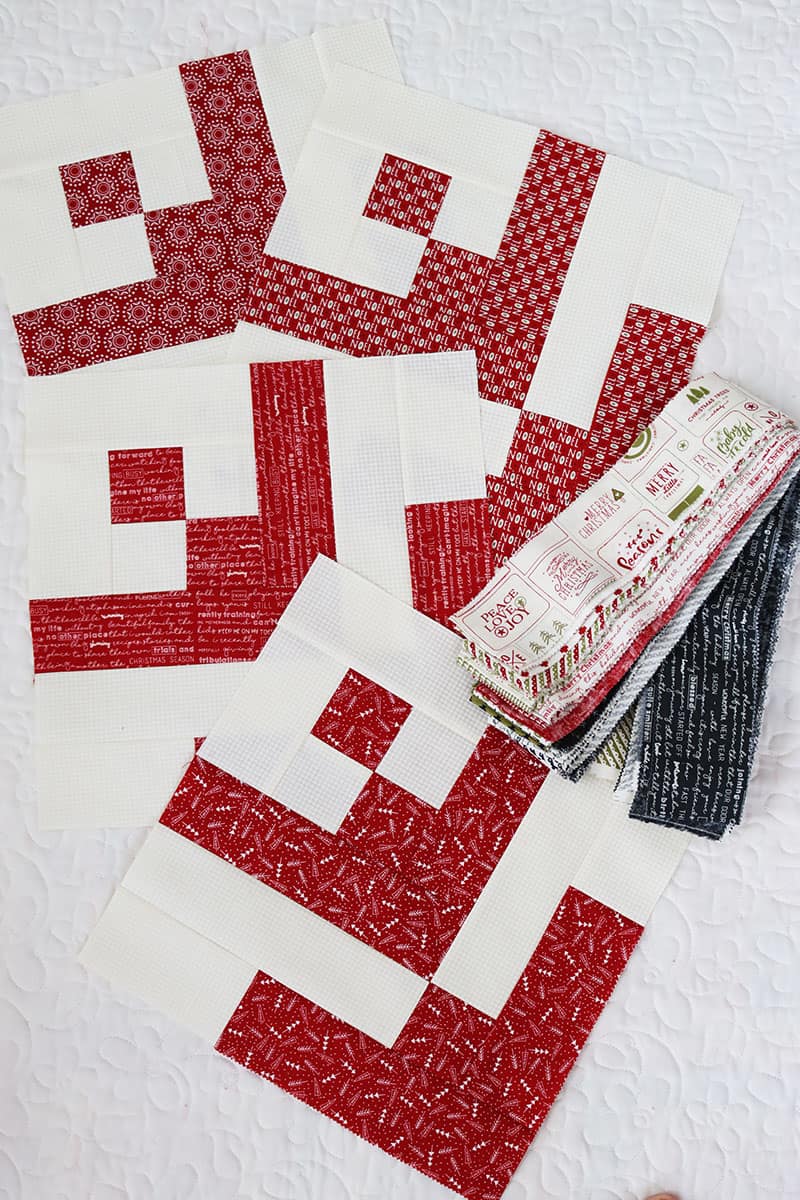 More Jelly Snowflake Mystery Quilt Blog Posts
Along with the folks at Fat Quarter Shop, there are several quilters sewing along and sharing their blocks each Thursday this month. Here are links to their blogs, so you can see what they are sewing!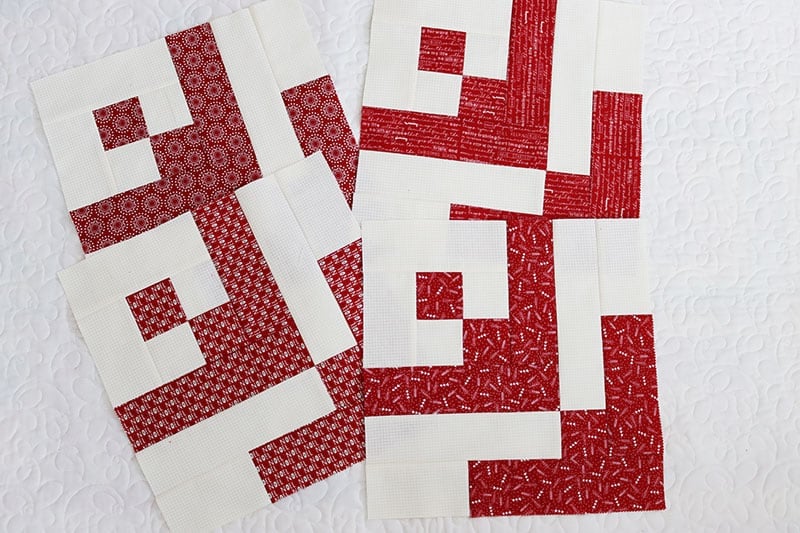 Jelly Snowflake Mystery Quilt Block One Pattern
Click here, or click the button below for this week's PDF pattern. You'll just need to choose four different Jelly Roll strips and have some of your background fabric available. I cut out my blocks one evening and was able to quickly sew them the next morning. Since this is a mystery quilt, you might not yet be able to guess the design, but I can tell you it's really cute!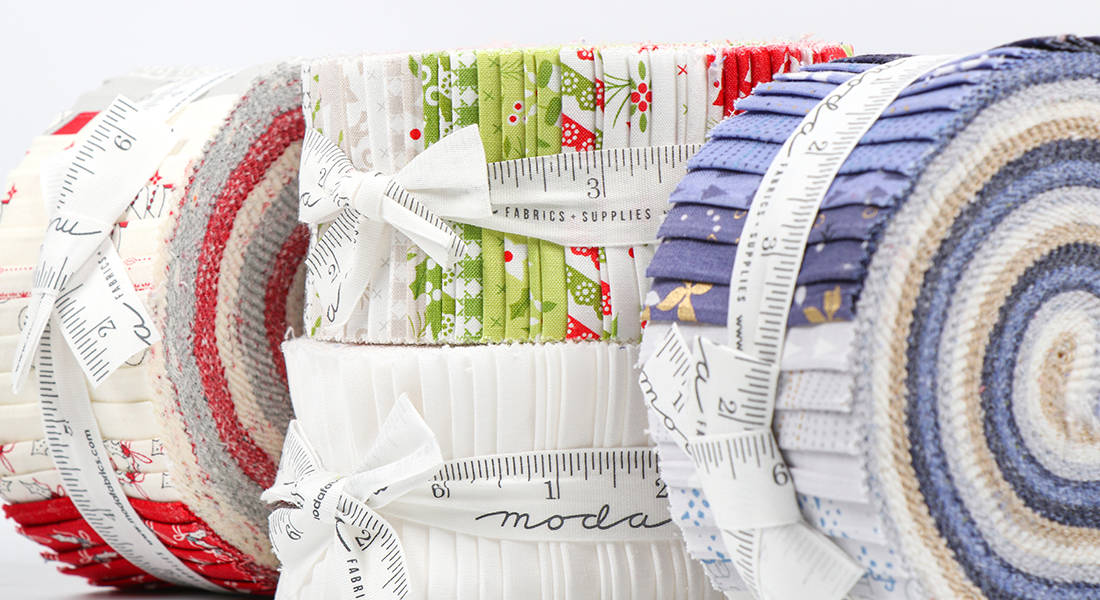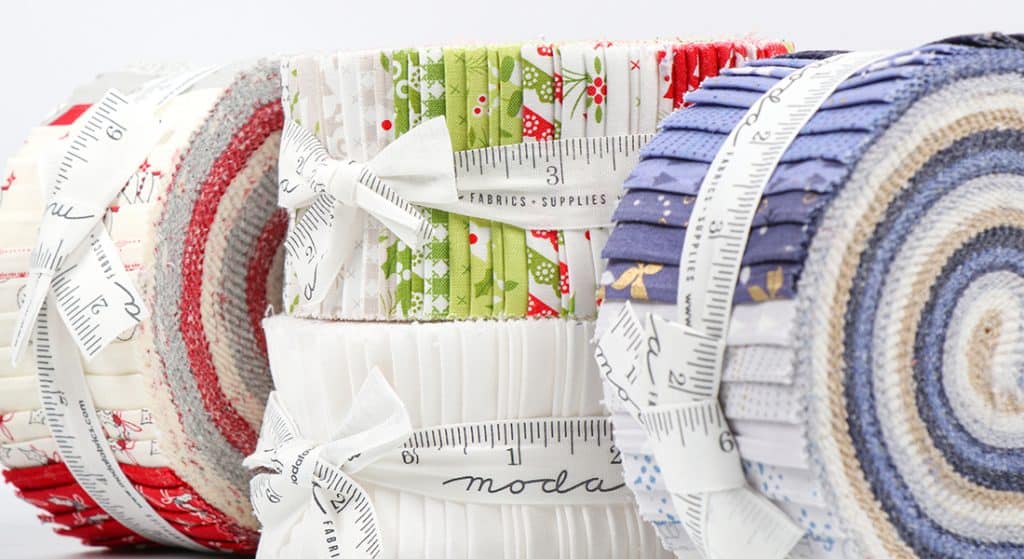 Jelly Snowflake Block One Video
Watch this week's video (available by 8 a.m. CST) for step by step instructions for making this week's block. This is going to be a really fun quilt along, and I know you'll love the fun design of the quilt. Stop by next Thursday for next week's pattern!

Happy quilting, and thanks so much for stopping by!